Seeking to update the image of the traditional rural houses of Minas Gerais state in Brazil, Joao Diniz Arquitetura designed House HC. The building is part of a master plan for a small family community in a semi-rural area located on the mountains around Belo Horizonte, Brazil. The house is the first of a series of buildings, including a central kitchen, three small individual houses, a space for yoga practice and physiotherapy, and garage.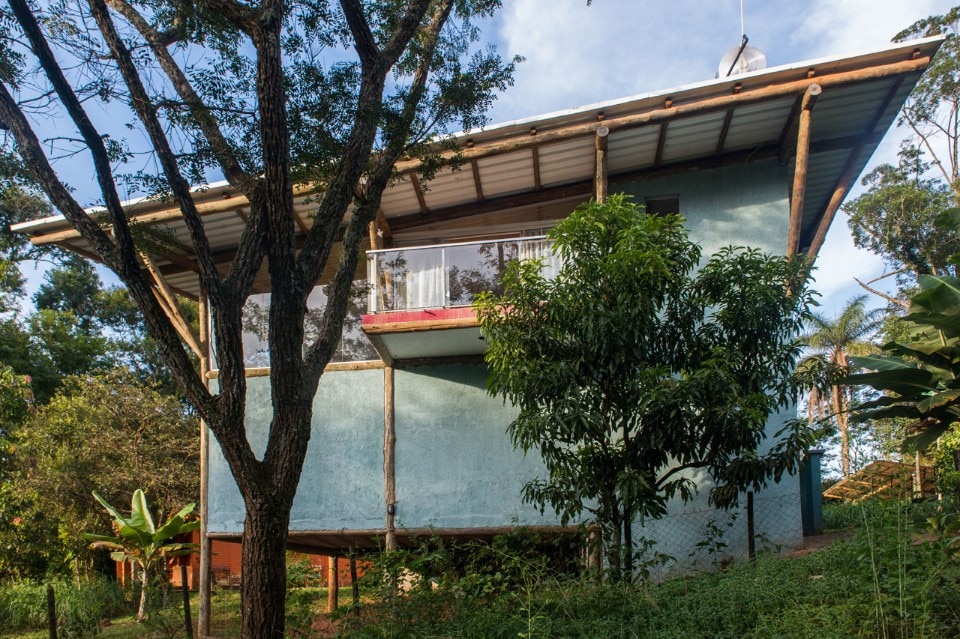 In order to achieve an agile, light and unexpensive construction system, the structure uses a varied range of technologies, from a structure in eucalypt trunks, roofing in industrial thermo-acoustic tiles, pre-molded slabs with ceramic blocks and concrete beams, and masonry and large glass closures. The project's focal elements are the integration with the surroundings and a clear definition of the intimate and public areas. Therefore the living spaces and service areas are on the first floor. On the second floor there are the bedrooms and two multipurpose studios, each with its panoramic balcony.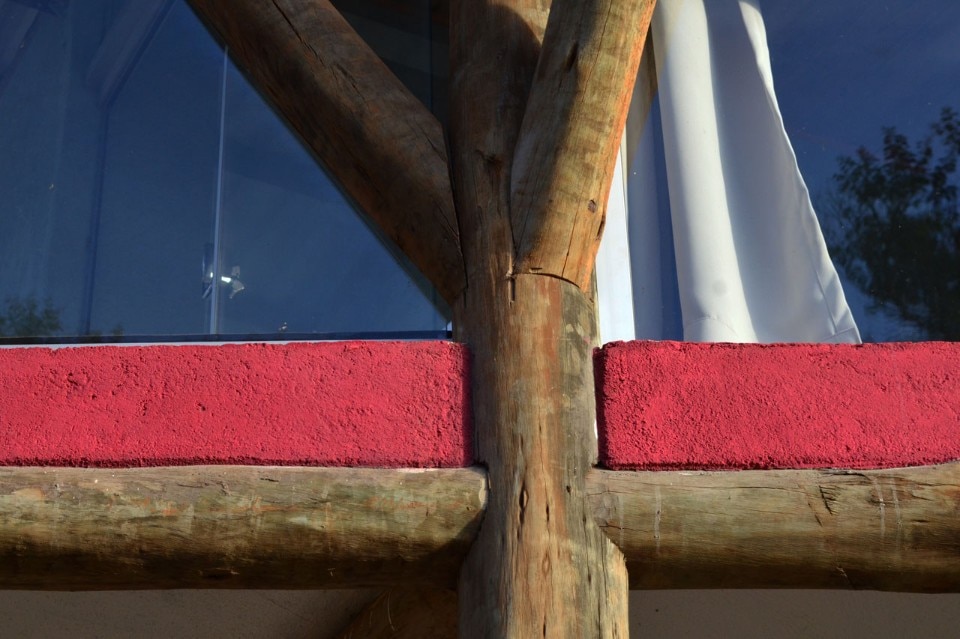 The traditional wooden structure has been updated with some contemporary aspects such as the double height spaces, the panoramic plans in glass, the use of industrial materials, an implantation that makes it float in part over the natural terrain and a final volume that integrates its interior with the outdoor nature.

HC House, Mãe Terra Condo, Brumadinho, MG, Brazil
Program: single family house
Architect: João Diniz Arquitetura
Team: José Baccarini, Igor Hermont, Jessica Neves
Engineering: Claudio Rocha
Built area: 146 sqm
Completion: 2016