The site of Yangmingshan, Taipei, is where many US soldiers shared their memories of the 70's Cold War Era. Far away from home, these people temporarily resided in this place; none of them knew if they could get back home again. This place was their only shelter, physically and mentally. It was a place for people who missed their distant families to meet and chat as a cure to their homesickness.

Architect Hsiao Chin Dai tried to fully respect the history of this site carefully resotring the overall structure and exterior, to meet its original appearance. He then inserted some rustic and industrial elements into the environment, reusing many original on-site materials such as timber beams, brick walls and retro tiles to restore the elegance of the historical architecture and to unfold the plainness and simplicity of this retro space. Objects such as phonographs are used in restaurants, bars, performing areas and music areas to give personality to the space.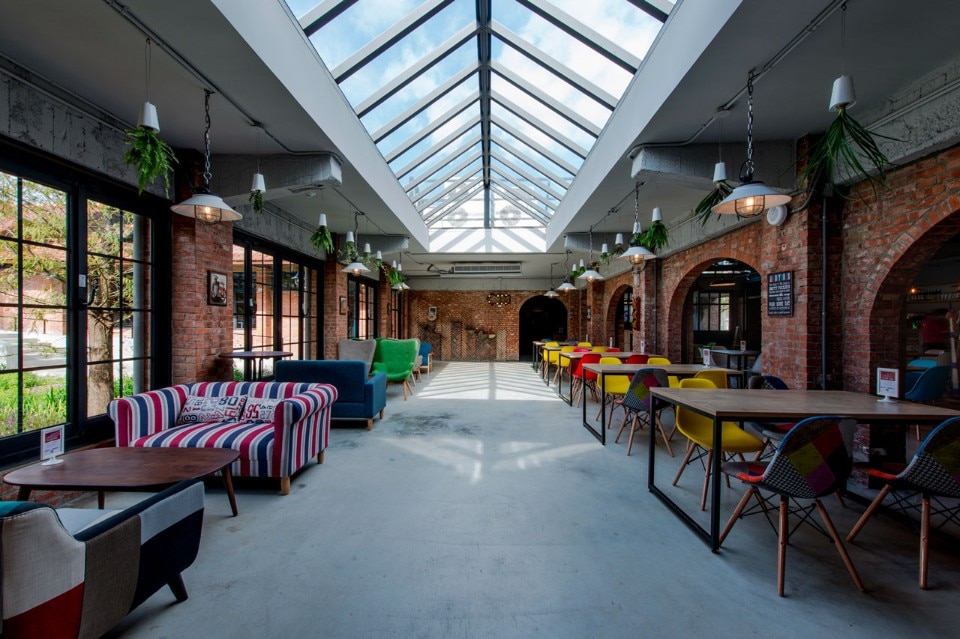 Now the place holds together local communities, universities, and groups by offering spaces and stages for rehearsals and performances, inspiring cultural connections that sparkle brilliant local experiences. Everyone who visits the place can feel relaxed in a "good old times" atmosphere.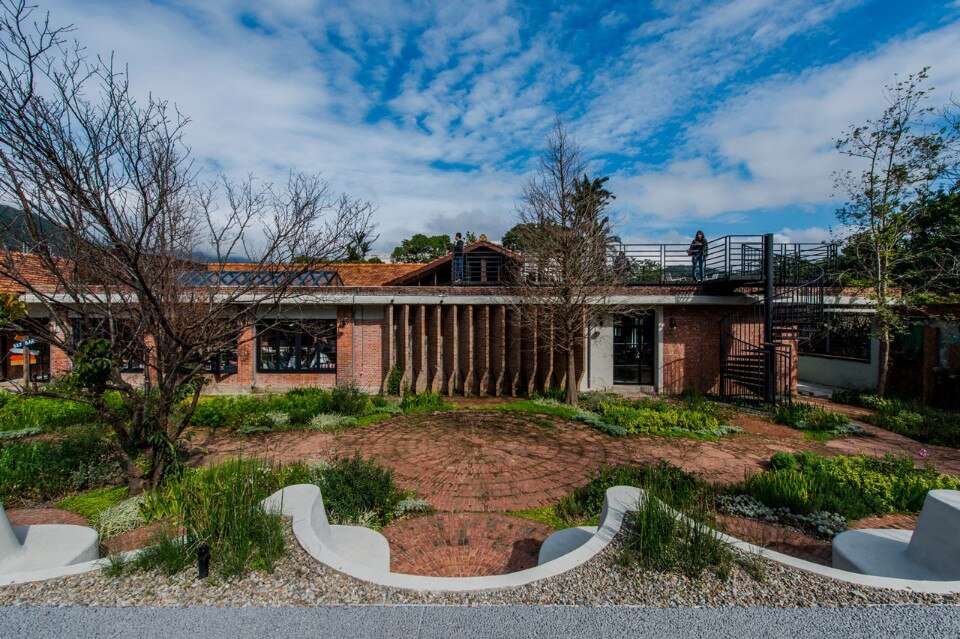 Brick Yard 33 1/3, Taipei, Taiwan
Program: mixed use
Architect: HC Design – Hsiao Chin Dai
Interior: Chien Hwa Huang, Chien Wei Huang
Structure: Justing Shih, Mengting Tsai
Landscape: Shu Yuan Wu
Area: 2,960 sqm
Completion: 2016