In a career spanning four decades, Zaha Hadid's pioneering vision redefined architecture and design for the 21st century and captured imaginations across the globe. She created the "Zaha Hadid" label for her signature designs of gift items and decorative accessories; each informed and inspired by her renowned architectural repertoire.
The "Forma" grater is the last product designed for Alessi, consisting of two elements – a sculptural black base holding a mirror-polished stainless steel grater – "Forma" has an ergonomic shape designed to fit comfortably in the palm of your hand. Extremely easy to handle, its metal surface also features a unique hole pattern.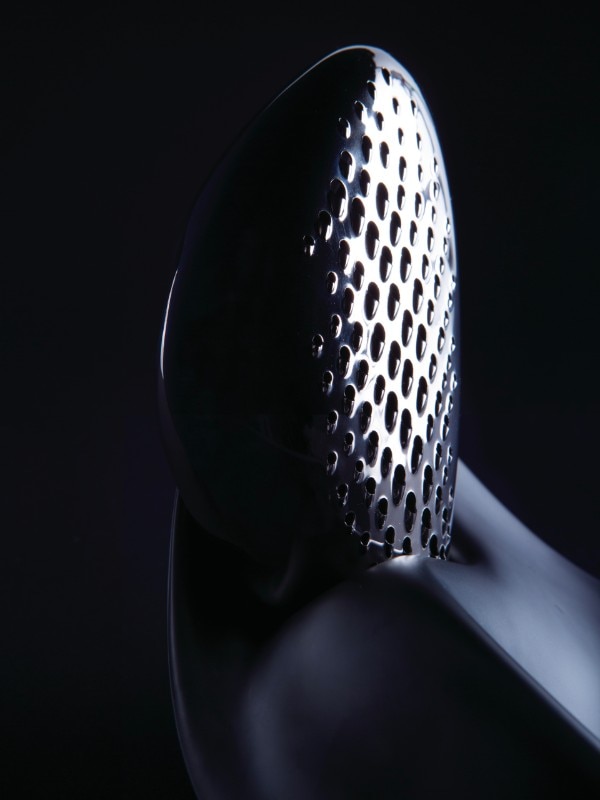 The Duo salt & pepper grinders are signature Hadid; their twisting, interlocking forms in stainless steel echo the integration and coherence within her architecture. New additions to the dinnerware set and range of Sketch glasses convey the exquisite detail and composition of Hadid's revolutionary paintings.
Zaha Hadid Architects, Duo, 2017
Zaha Hadid Architects, Shimmer tealight, 2017
Zaha Hadid Architects, Shimmer candle, 2017
160621_HomeTextiles_Napkin_400x400_2mmBleed
Zaha Hadid Architects, Contour, 2017
Zaha Hadid Architects, Braid, 2017