Situated close to the fjord in the neighborhood of Bjørvika in Oslo, Snøhetta designed the new Shoot Gallery, a private gallery dedicated to fine art photography, and a catalyst for the arts scene in the Barcode area. 
The space is laid out as one open plan, creating a versatile and flexible gallery space. Two main rooms, Shoot Market and Shoot Gallery, are linked by a small passage and a centrally placed core. The core holds workplaces for employees and a small kitchen, while the passage function as a connecting element between the two main rooms, enabling a layout allowing for a duality of the program.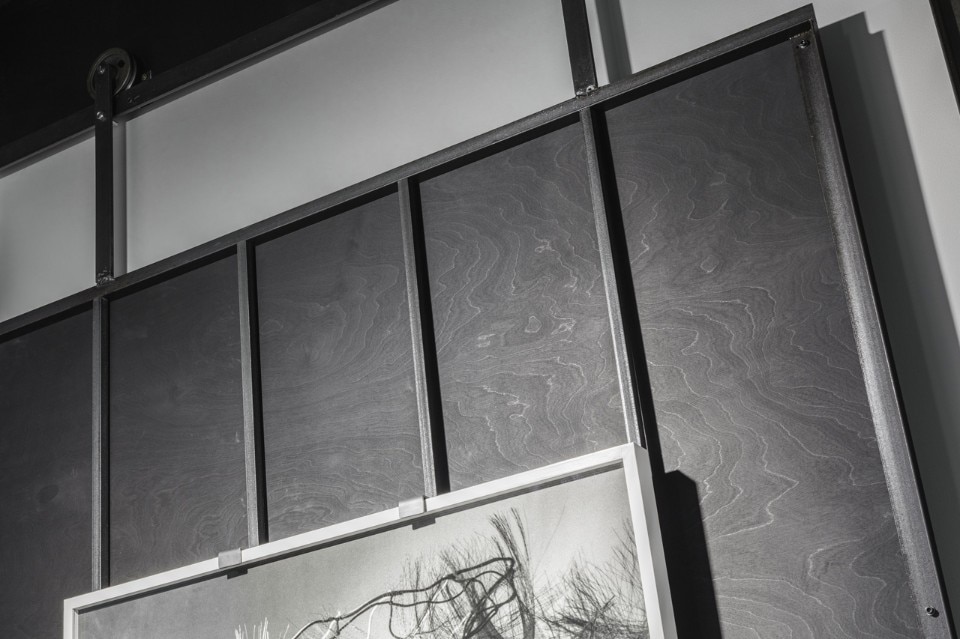 The space is designed with the intention to create an industrial and raw, yet sophisticated atmosphere. The honest expression of the custom solutions, such as the exhibition displays and furniture, complement the character of the space. The handicraft put into the detailing brings forward a tactility and materiality in the interiors.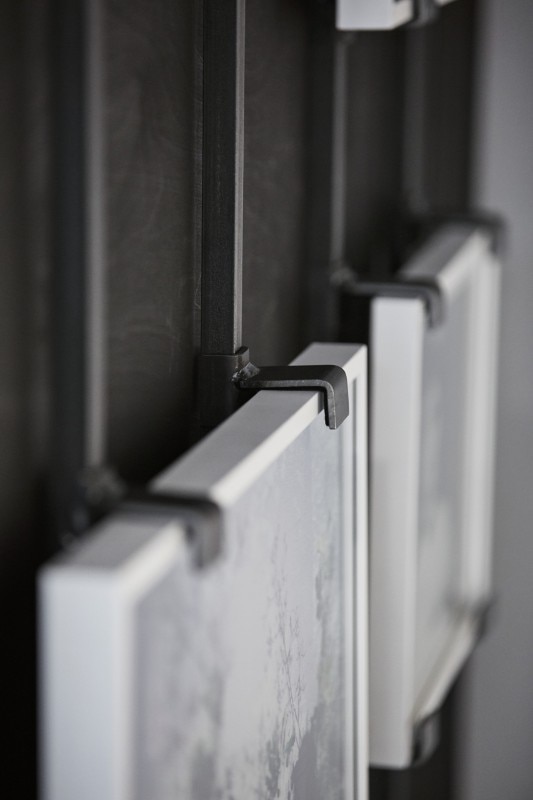 With a monochrome color palette, the interiors form an evocative background for the artworks. The space is characterized by materials such as welded and bent steel, black stained birch plywood, and concrete flooring. The ceiling is open with black spray-painted installations visible. The subtle combination of textures in the variety of materials and the specter of black and grey tones, allow the art pieces to stand out as unique elements.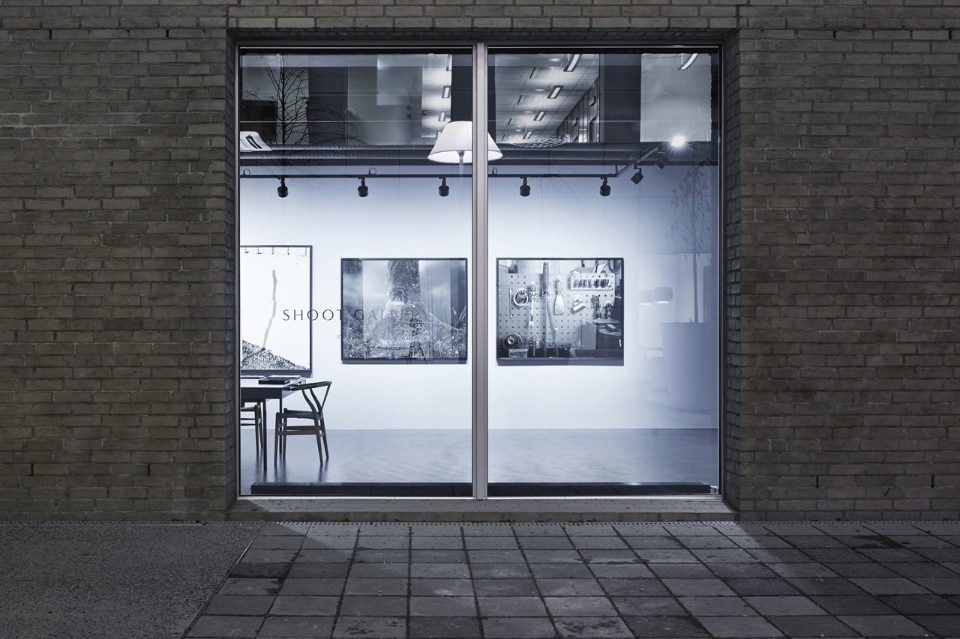 Shoot Gallery, Oslo, Norway
Program: art gallery
Architects: Snøhetta
Area: 184 sqm
Collaboration: Tintin Motor
Completion: 2016