Keaton, designed by PHTAA Living design, is a small tailor shop located downtown Bangkok, that includes its own bar and cafe, and blends with the surroundings, with a vintage atmosphere, giving hints of the interiors through unusual openings on the walls.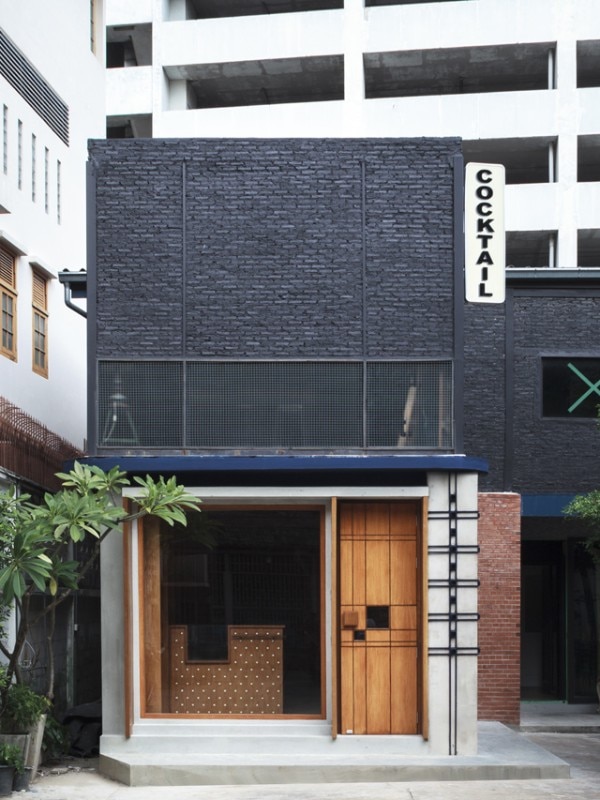 The architects decided to create some sort of fabric weaving effect at an architectural scale and visible on the facade. The pattern is defined by two elements: grid lines and square holes that link together the interior and the exterior, allowing the sun reflections to come in, translating the basic theory of fabric weave.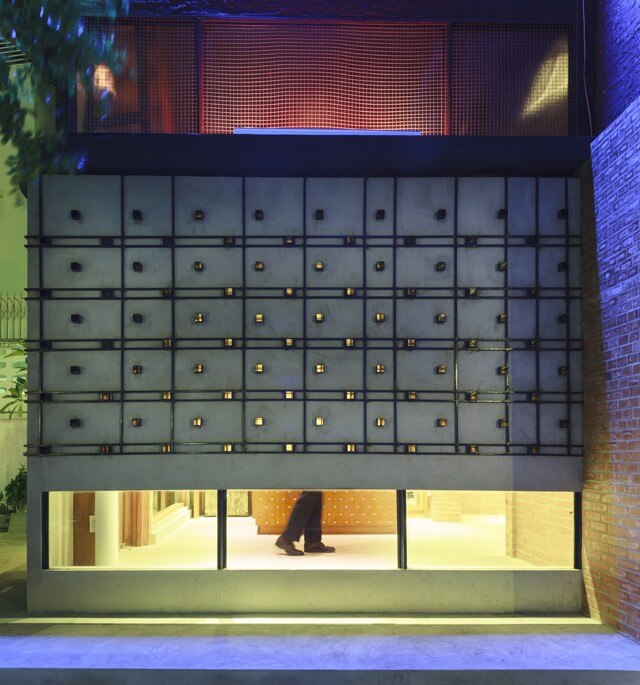 The selection of colours and materials – concrete and navy blue painted metal – reflect the shop's brand identity. The bottom of the two floors is made of clear glass, to show undefined views of the interiors, letting passers-by only see knees and feet, thus generating a sense of curiosity.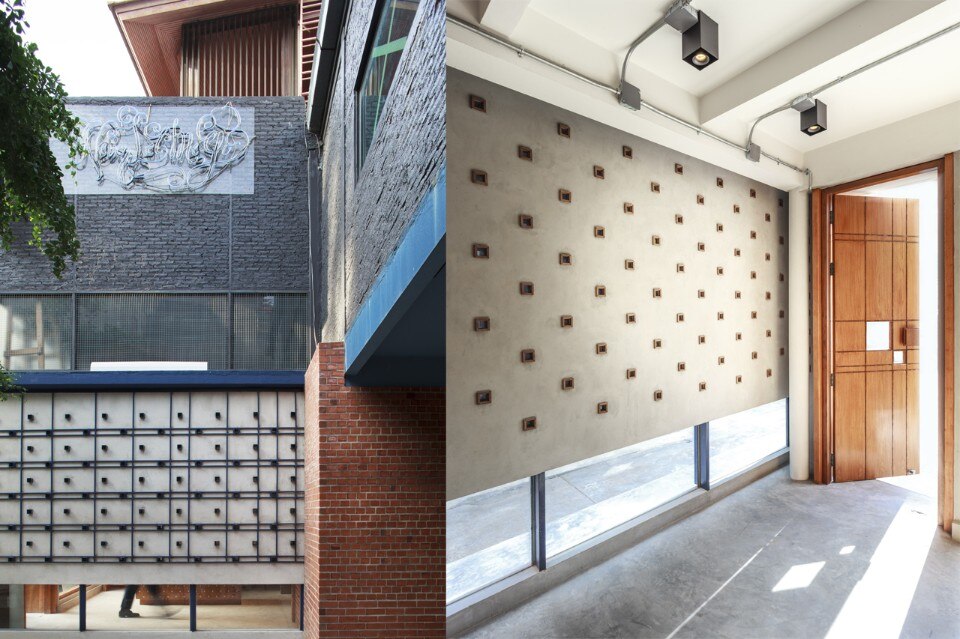 The interior space is designed as a simple and gentle atmosphere, in a micro architecture of approximately 25 square metres. The feature wall creates lighting effect, thanks to its selected openings. The use of simple local materials, such as plywood and brick walls, separate the public from the private space of the shop. Behind a wall there is the fitting room and the 'discussion' area, where the tailor interacts with his clients.

Keaton Tailor Shop, Bangkok, Thailand
Program: shop
Architects: PHTAA Living Design
Area: 25 sqm
Year: 2016