An advertising and movie sound production company is a remarkable place, the place in which the paths of many different people intertwine: actors, lectors, clients and team employees. In the same way, there is a mix of paths of sound and images in the montage rooms.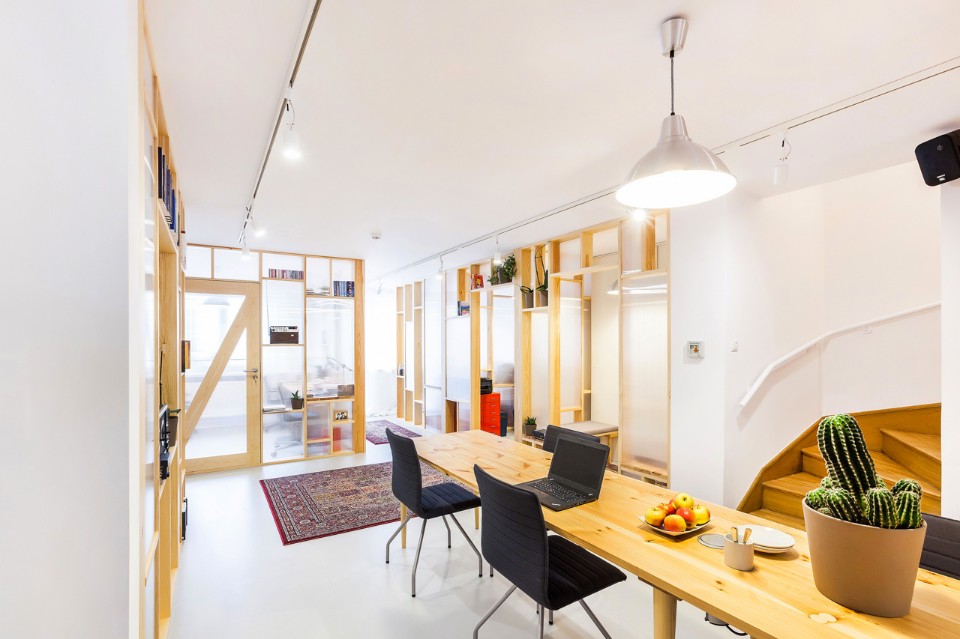 Frejda & Gratkowski Architekci's primary design task was to create an arranged, representative entrance – a spacious common area. The design needed to be economical since the building is only rented.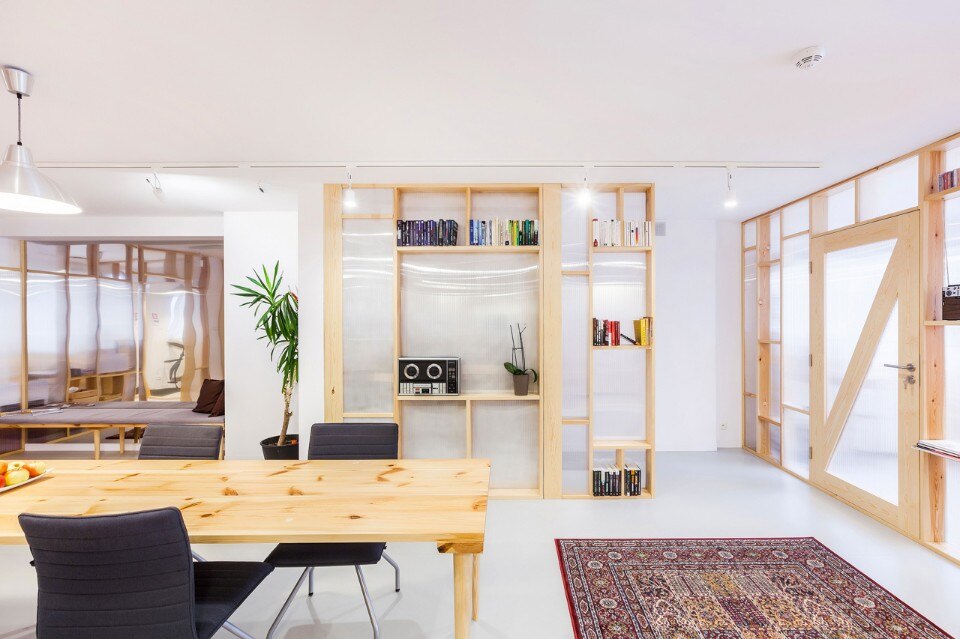 The real challenge here was a tough deadline imposed by the investor – a holiday period. The assumption was not to interfere with the large amount of tasks which the company employees have to complete during the year.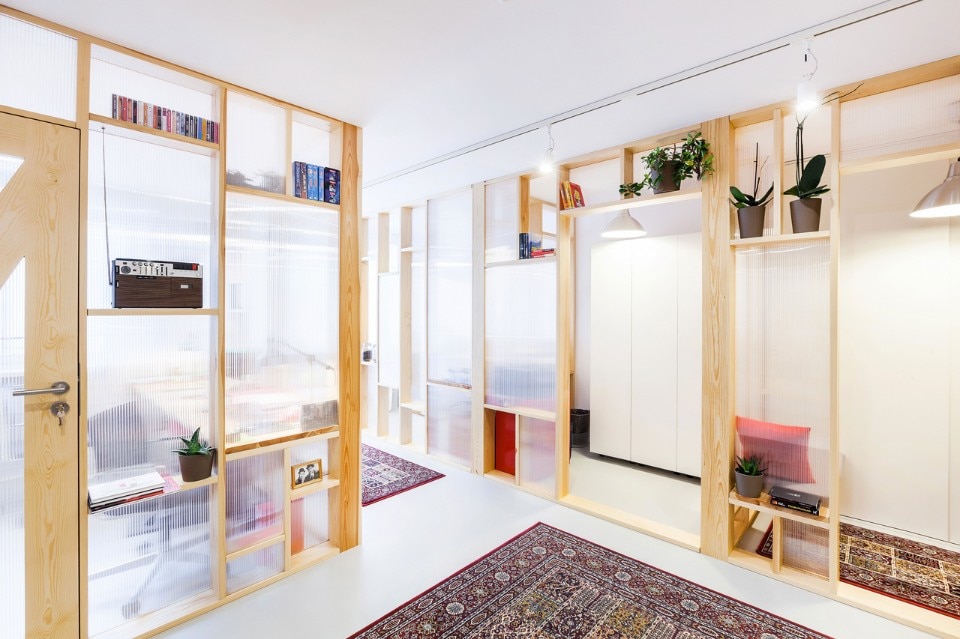 Transverse divisions of the wooden structure form marvelous shelves for books, magazines and binders. Architects left (and designed) structure framework and emphasized their aesthetics by filling them with semitransparent polycarbonate panels. Thanks to this solution the interiors became more spacious. The activities performed in individual rooms are hardly seen, however, the light from the garden spreads throughout the whole ground floor.
MFRMGR Frejda & Gratkowski Architekci, Ztudio, Warsaw, 2016
MFRMGR Frejda & Gratkowski Architekci, Ztudio, plan
MFRMGR Frejda & Gratkowski Architekci, Ztudio, sections