Of Insects & Men is a project by experimental designer Marlène Huissoud, where she questions what is natural and what it is not, what is fake or real, testing our knowledges of materiality, a visual perception of materials and a textural vibrance.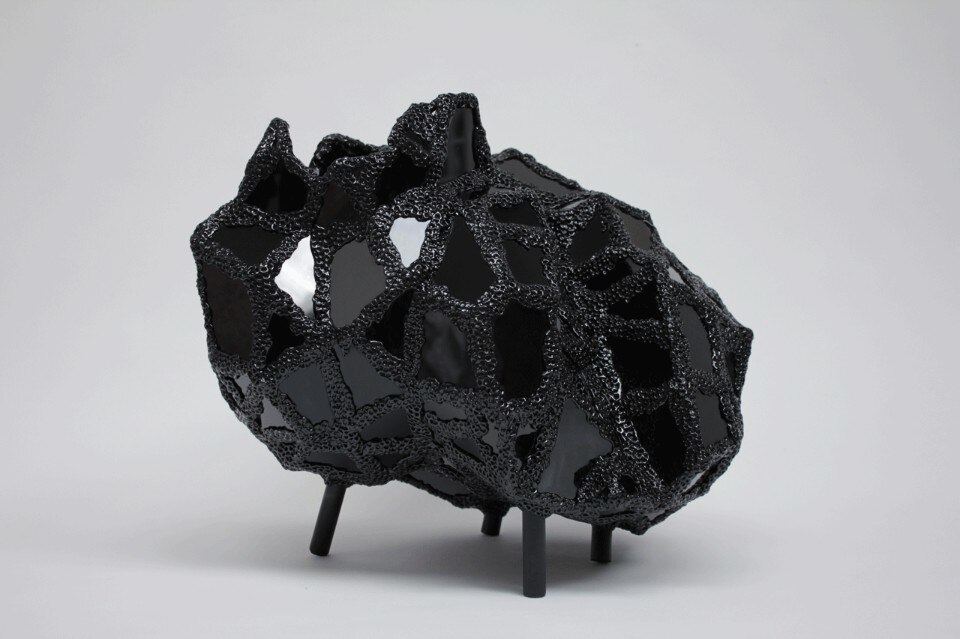 Coming from a family of beekeepers, I am interested in the viability of utilising insects and their waste streams to create future craft artefacts. Of Insects & Men is particularly interested to challenge common industrial waste materials such as glass and to combine them with similar natural materials developed with the project From Insects, for example the honeybee bio resin.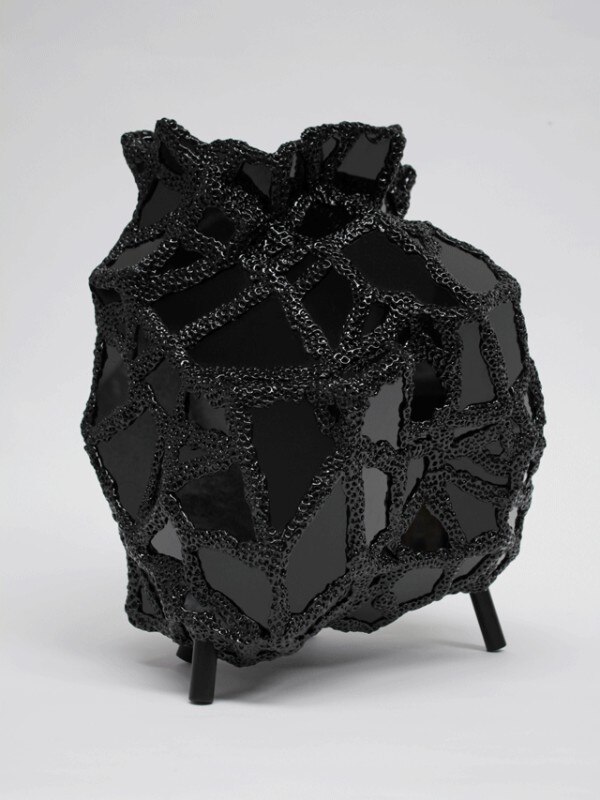 The industrial look and feel of the honeybee bio resin push us to questions what is a natural material and what can be its relation to industrial waste materials. The honeybee bio resin is used to bind the glass pieces together in those sculptural alien look pieces. It is questioning and underlining the way of how we use materials nowadays and in the future.

The project it is also questioning how these waste materials, natural and industrial, can complement each other perfectly, giving us an up-cycling approach as it's crucial to re-orientate ourselves to the natural world and find new ways of generating cycles in our making process.
Marlène Huissoud, Of Insects and Men. Photo: Studio Marlène Huissoud
Marlène Huissoud, Of Insects and Men. Photo: Studio Marlène Huissoud
Marlène Huissoud, Of Insects and Men. Photo: Studio Immaters
Marlène Huissoud, Of Insects and Men. Photo: Studio Marlène Huissoud