A step at a time, with respect for tradition.
Alessandro Sarfatti, grandson of Gino Sarfatti, presents his recently formed company Astep at Palazzo Litta, explaining that the company is Danish because he lives in Denmark. "But", he insists, "all my roots are in Italy, my friends and my network are here. So, the company has this Scandinavia-Italy spin."
Why Astep? "Astep means trying to be innovative and do something new while also respecting what came before", he explains. "I have the good fortune to be part of a prominent family in the lighting design world so we decided to re-market a product by my grandfather Gino Sarfatti, designed in 1950 (the Model 2065 lamp), and one by Vittoriano Viganò – who was a friend of mine and worked with my grandfather, my father and my mother – again from the 1950s (the VV Cinquanta floor, wall and ceiling lamp."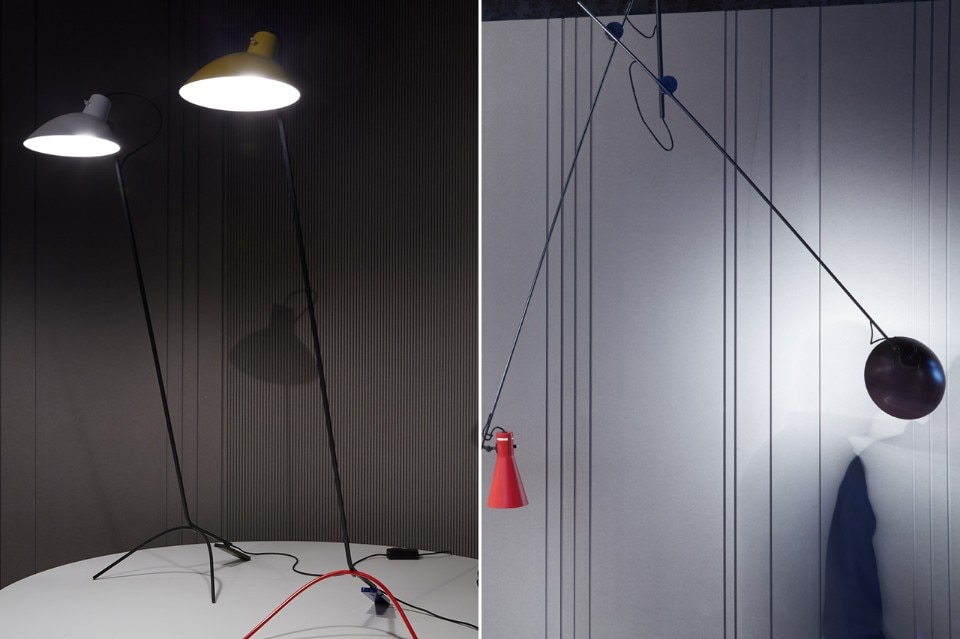 As well as respecting tradition, "Sarfatti Jr" wants to focus on innovative designs, which is why he involved his friend, the designer Francisco Gomez Paz. "Admiration for the past is a good thing but, most of all, we want to offer something new. Thanks to the brilliant Francisco Gomez Paz, we have developed this product which we have called Candela; it generates its own electricity thanks to a thermoelectric effect discovered by Thomas Seebeck 200 years ago. He found that, when you create different temperatures, hot and cold, on two surfaces, this generates an electric current. Today, we can apply the Seebeck Effect because LEDs require little energy to emit light. We can also produce enough energy to charge a cell phone".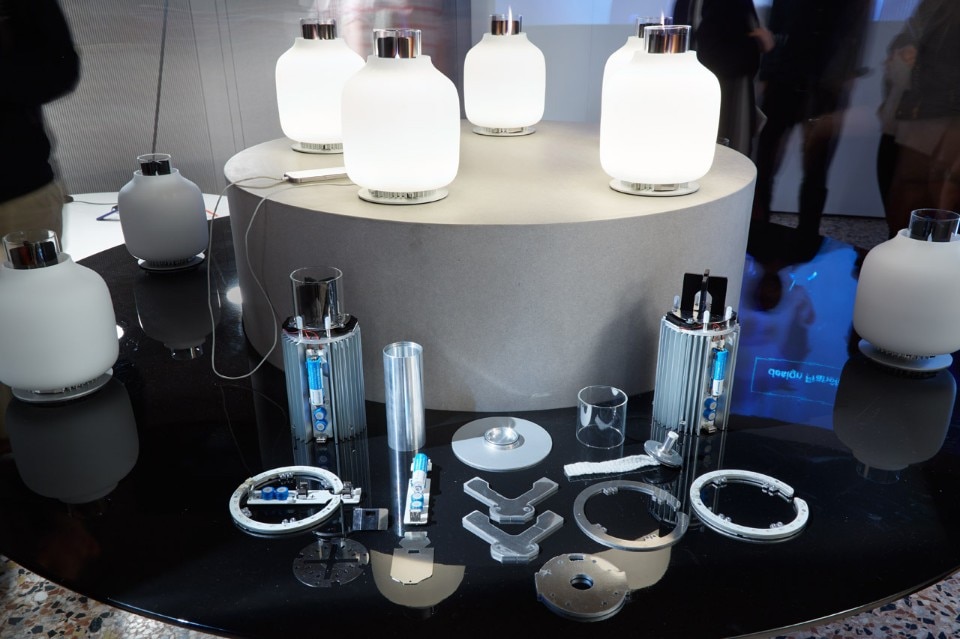 The portable lamp is worked by bioethanol, a natural fuel created by fermenting biomasses that produces no smoke. At the moment, Astep focuses on lighting but what about the future? "In the initial phase we are concentrating on lighting but the intention is to develop other products too, but always new and innovative, and to put others, designed years ago, back into production".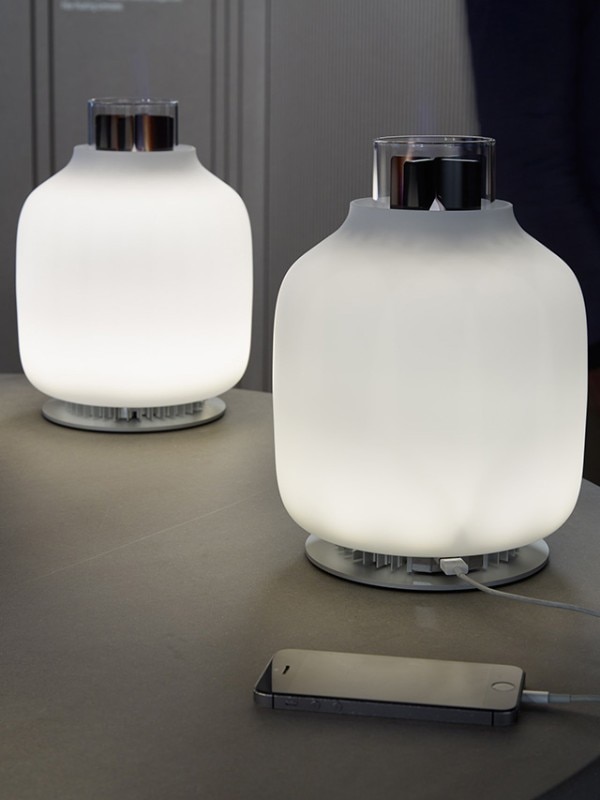 12 – 17 april
Astep
Palazzo Litta
corso Magenta, Milan