Radosti is a family-owned coffee shop with its own bakery and mostly vegetarian cuisine. Designed by Asya Baranova and Nikolay Pokorsky, it is located in the historical part of Saint Petersburg. The task was to create a cozy place with a plenty of vegetation using simple materials such as a wood and concrete.
The place is on the first floor of a 1950th modernist building close to historical neighborhood of 19th century buildings. During the soviet period there was a big furniture shop on the first floor of the building.

The whole space is divided into two different volumes by the bearing brick wall. The back volume behind the wall was given to the kitchen, utility rooms and small dining room without windows. The lack of natural light is compensated by the grid system of tiny LED-lights covering the whole ceiling. The main entrance volume of the cafe has huge panoramic windows with the view of the river Neva. Thanks to these windows and high ceiling the main dining area floods with the light.
Room finishing materials are simple and close to nature – white walls and ceilings, natural brick and wooden panels. The floor is covered by a concrete surface. The only emphasis in the finishing materials is the massive wooden amphitheater located in the corner of the main dining area. This amphitheater is the place for children plays, events and regular coffee drinking. The interior is supplemented with minimalistic furniture and lighting by Scandinavian brands. Many interior details were produced by local workshops.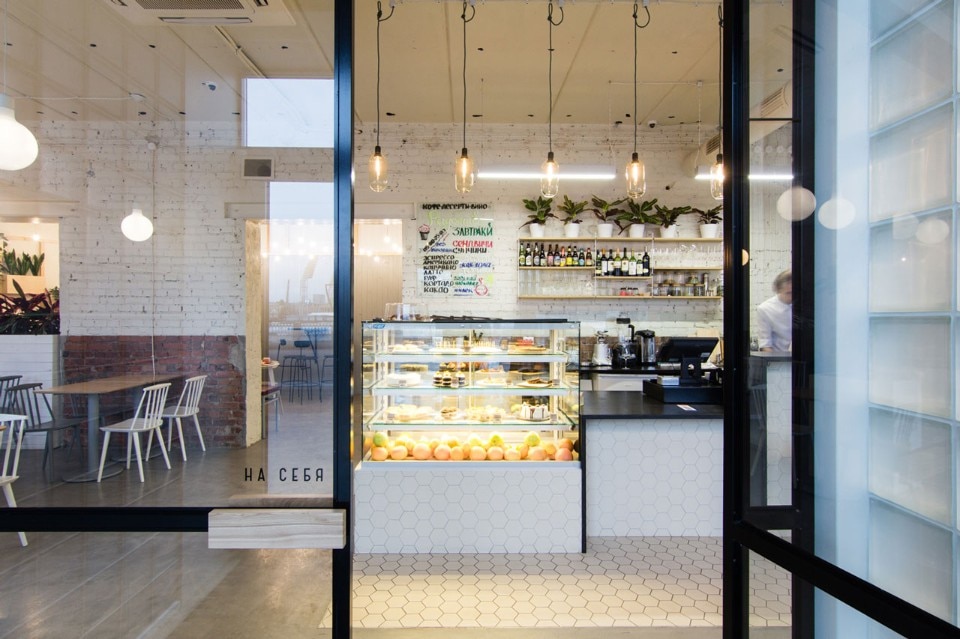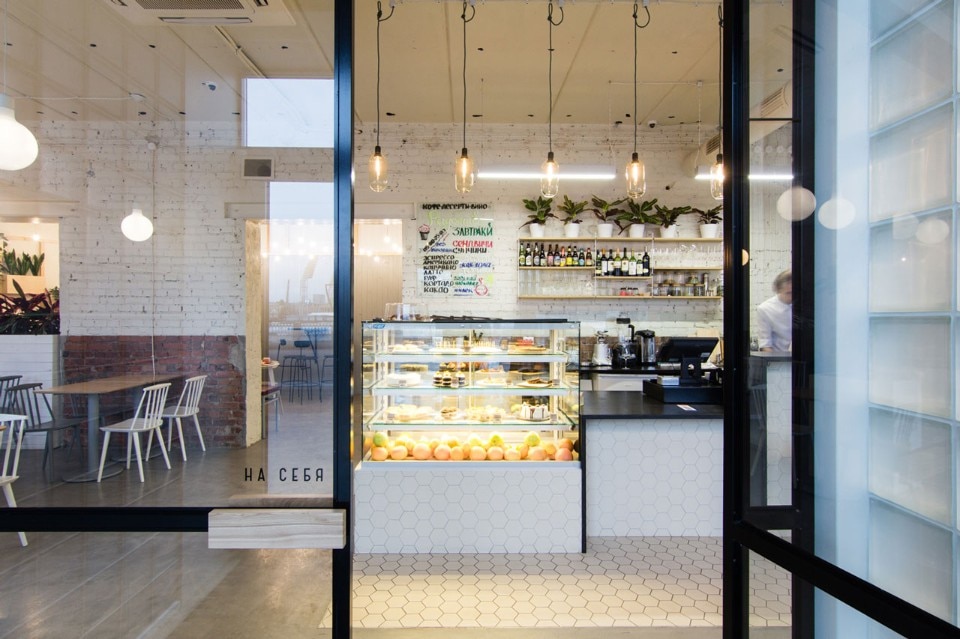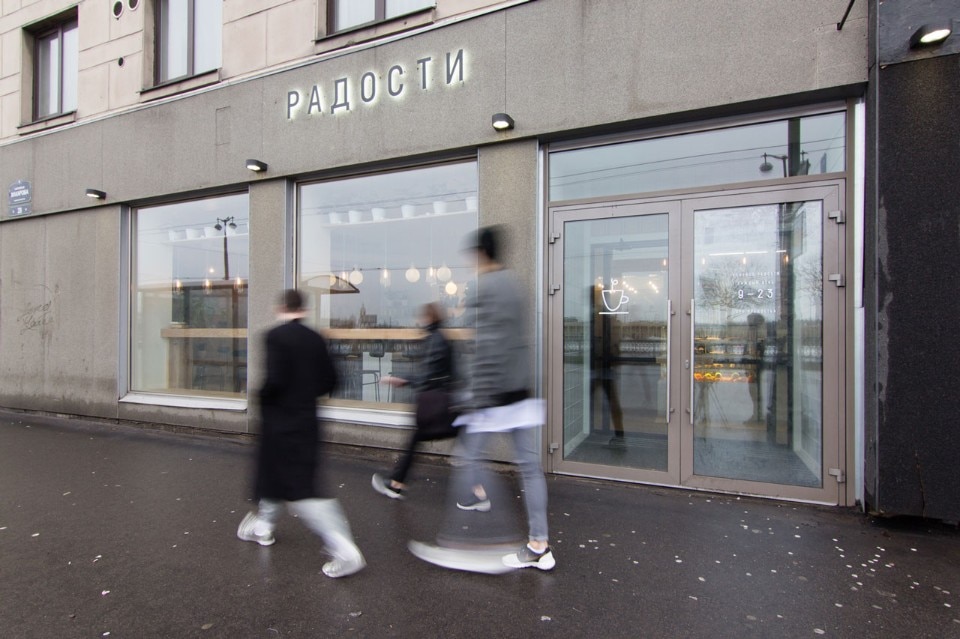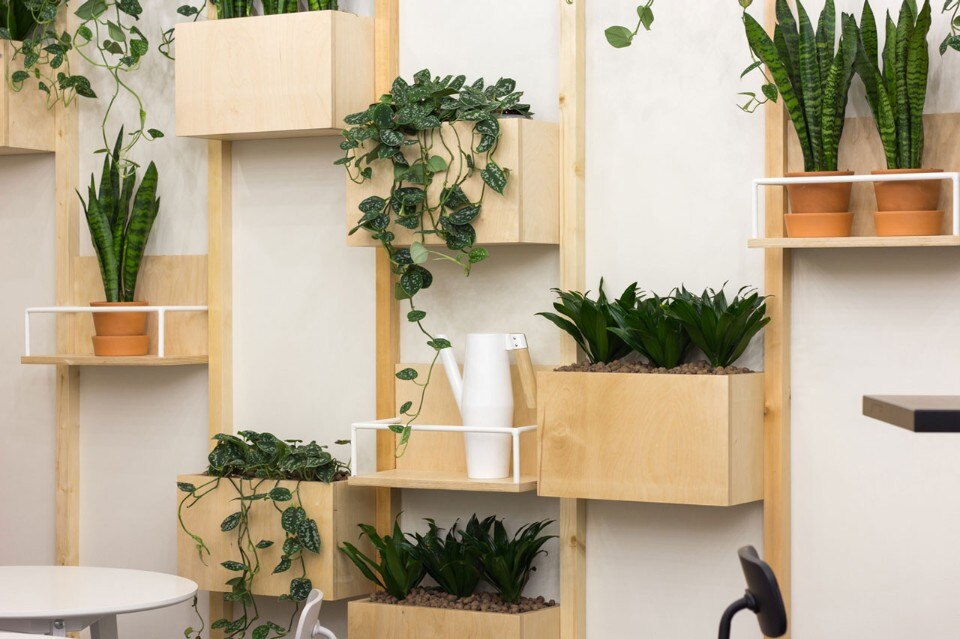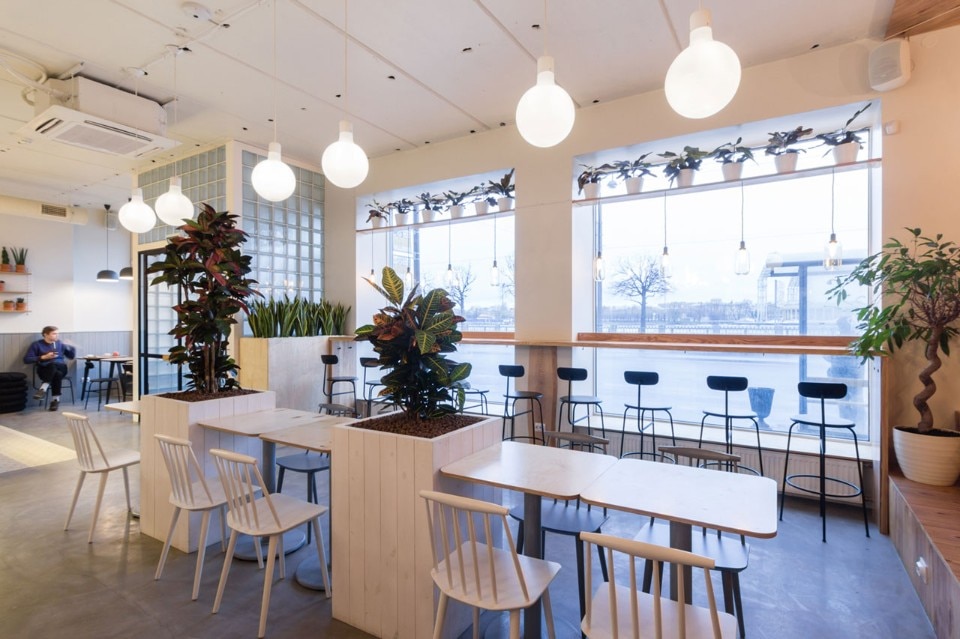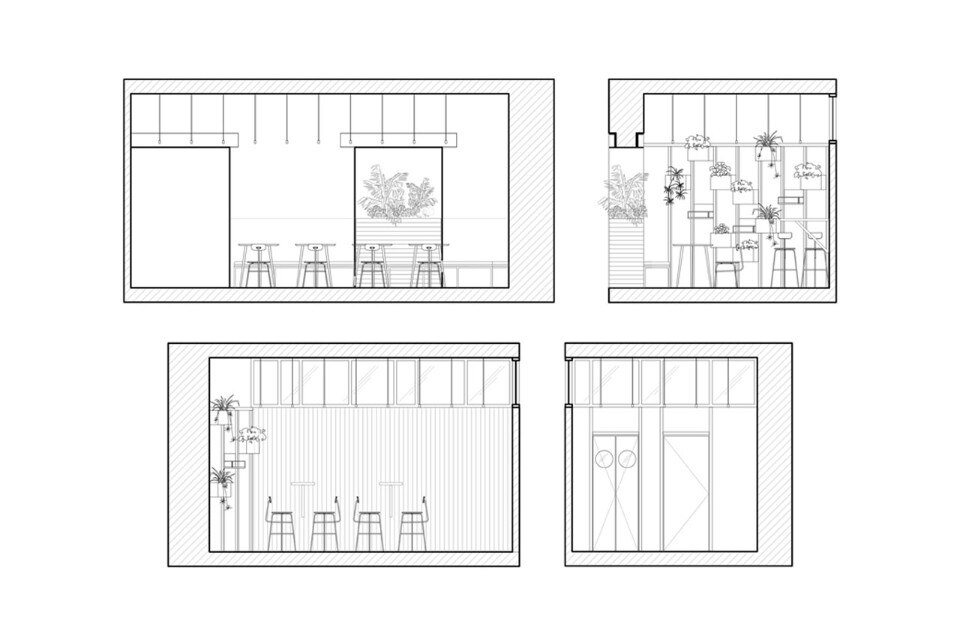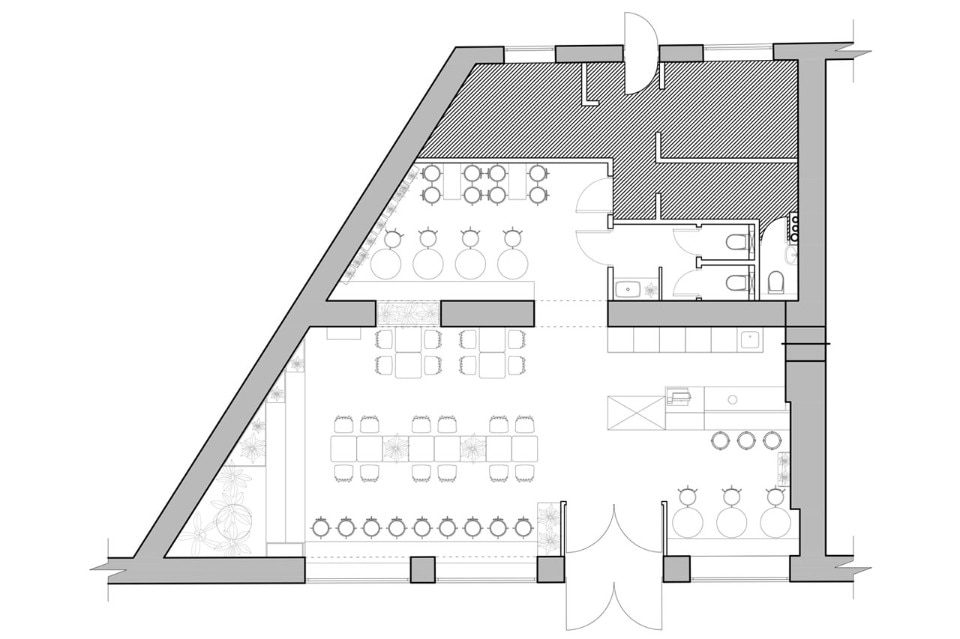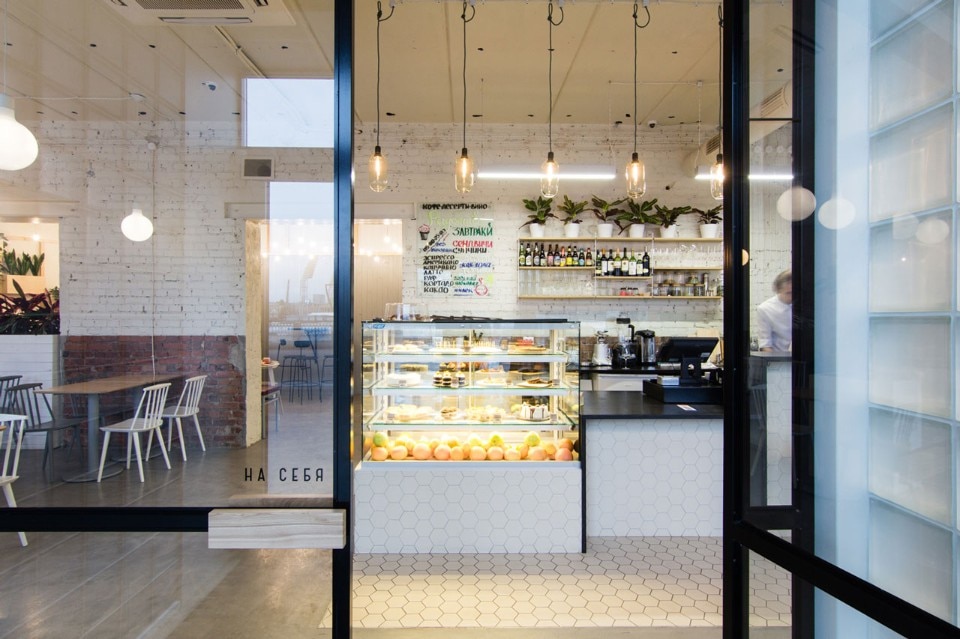 Radosti: a coffee shop in St. Petersburg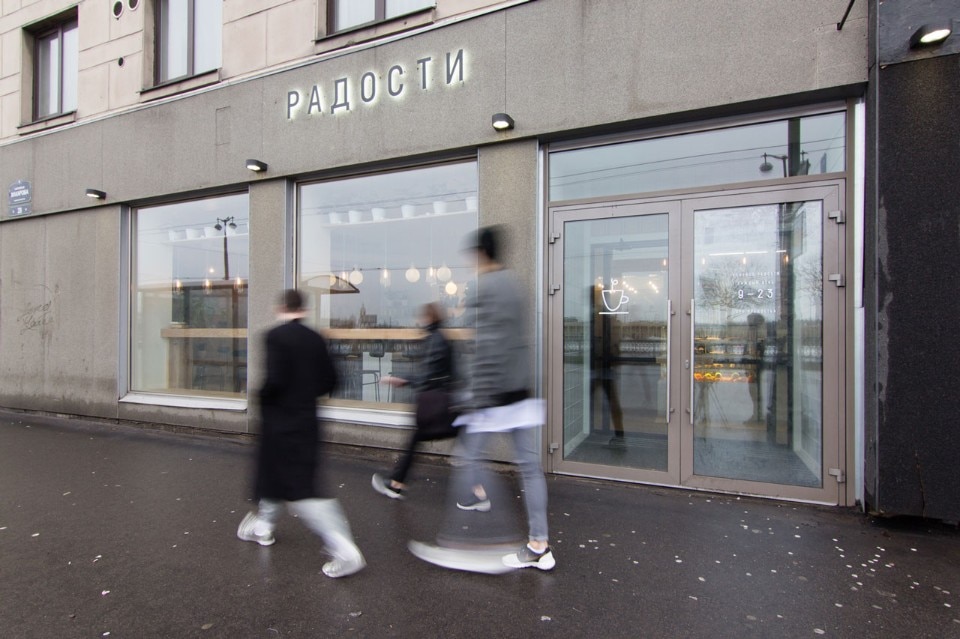 Radosti: a coffee shop in St. Petersburg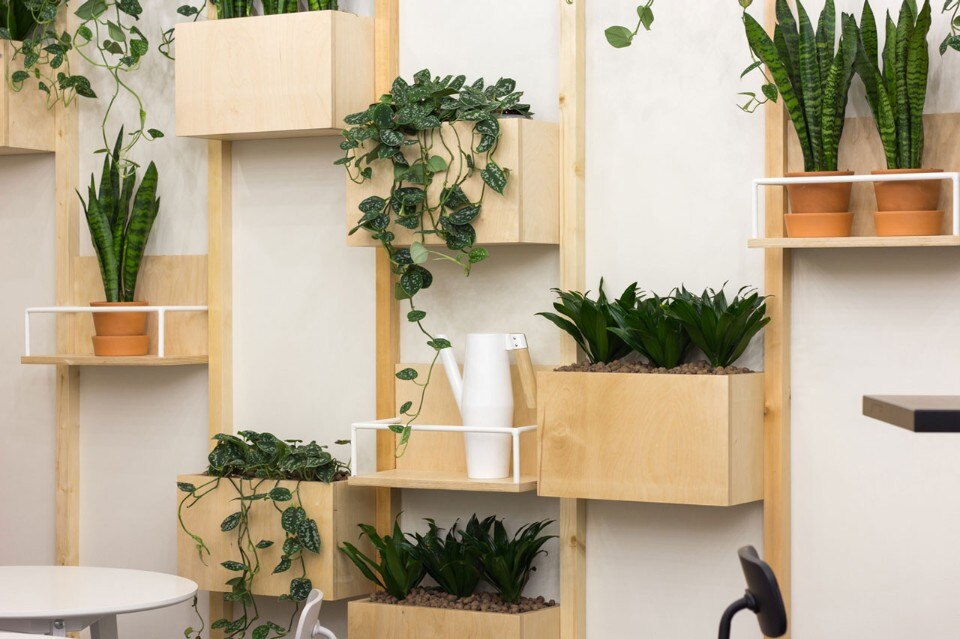 Radosti: a coffee shop in St. Petersburg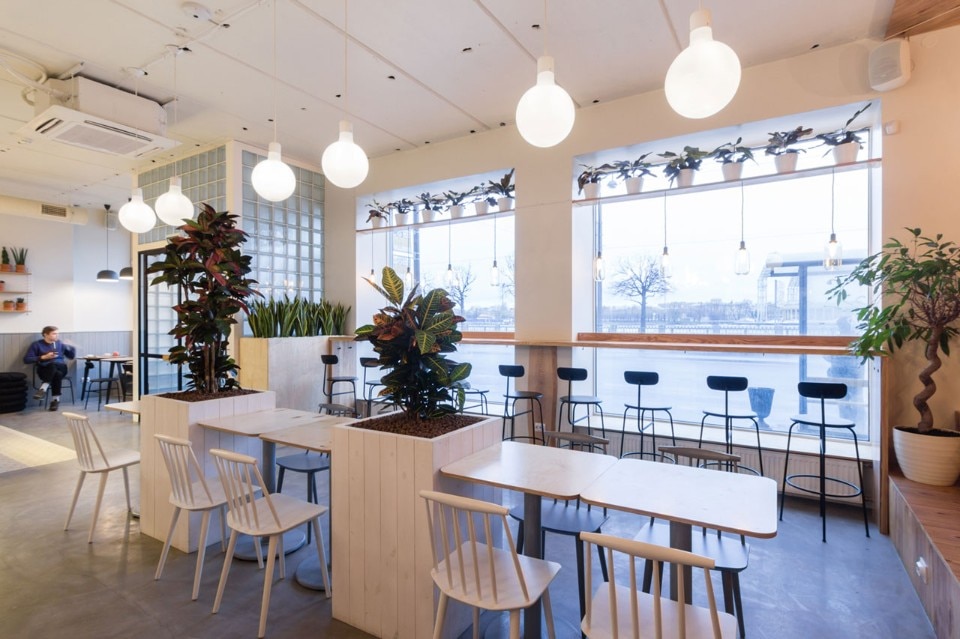 Radosti: a coffee shop in St. Petersburg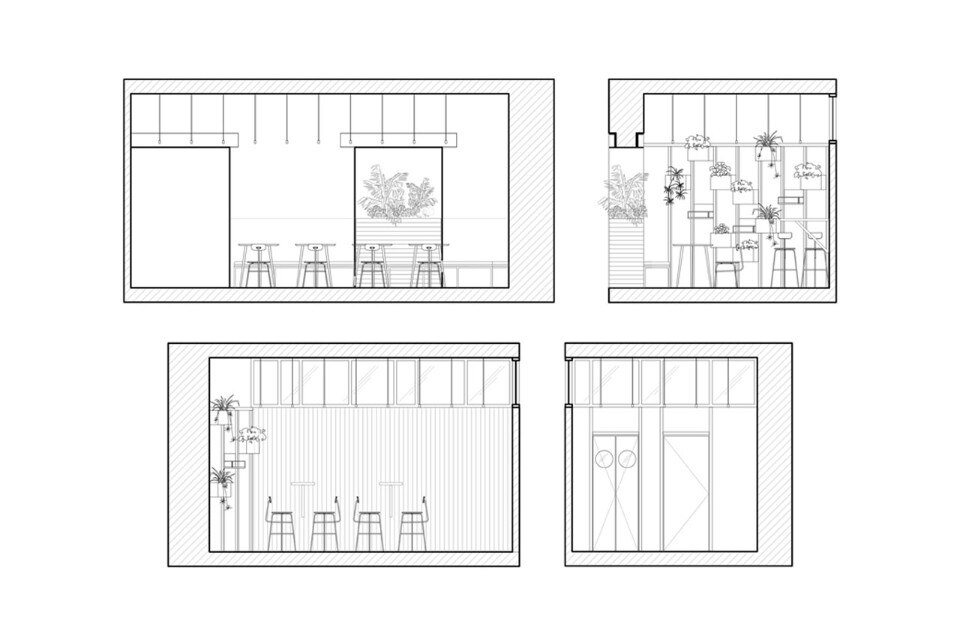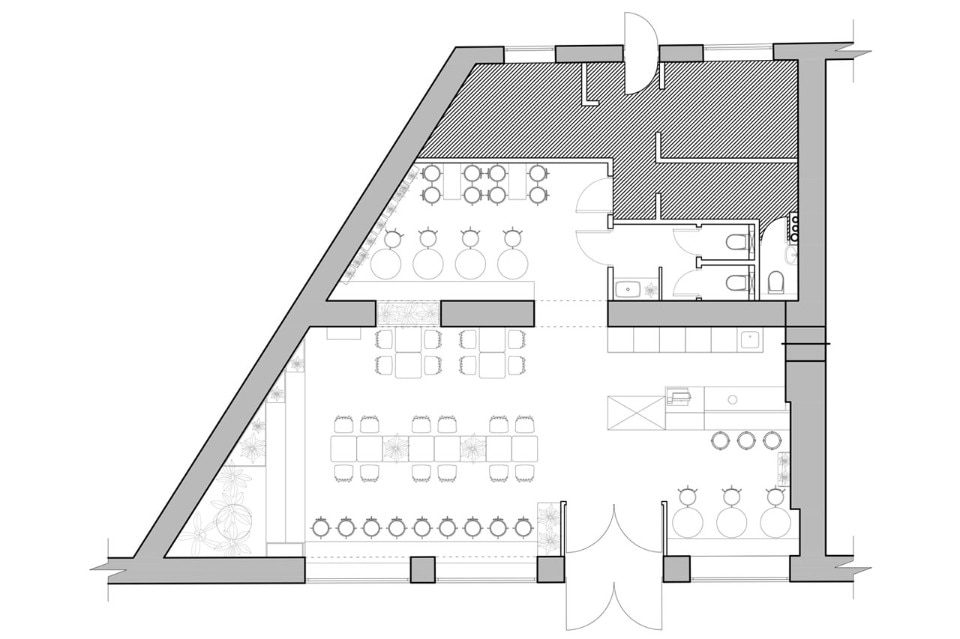 Radosti coffee shop, St. Petersburg
Program: coffee shop
Architects: Asya Baranova and Nikolay Pokorsky
Identity: Ksenia Stavrøva
Area: 116 sqm
Year: 2016