RIGI was commissioned to design the first flagship restaurant of Xi Ding Dumpling, in Dalian, Liaoning Province.

In order to change the cheap fast-food impression of the existing brand, the design task is to create a distinctive space, improving the customer's dining experience.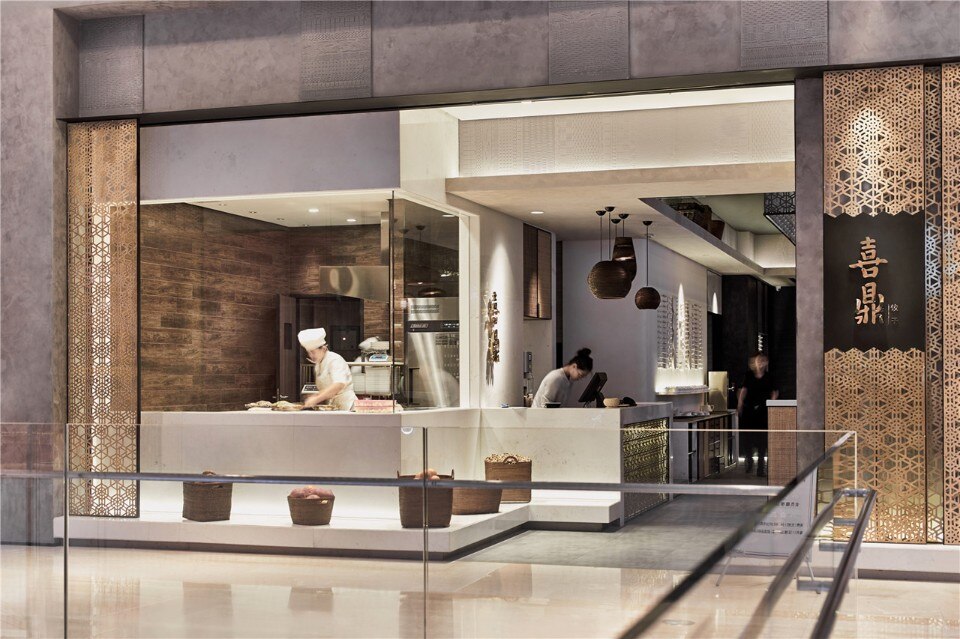 The concept of "comfort" drives the overall layout of the restaurant. In order to meet the demands of small gatherings, the lighting design creates a private cozy spatial feeling by using accent lighting strategy. And in order to emphasize the star product of Xi Ding, "the seafood dumpling", RIGIdesign plans a marine subject zone by using wave pattern and blue led wall wash lighting on the side background wall, which also increases the comprehensive spatial experience.
By using traditional rustic rattan elements, matching materials and modern techniques, the architects create a new definition of the traditional oriental spirit of Xi Ding, simple but delicate. This project is not only an innovation of the store style, but also an exploration and breakthrough for the total branding design.

Xi Ding-Dumpling Restaurant, Dalian, Liaoning Province, China
Program: restaurant
Architects: RIGIdesign
Area: 200 sqm
Completion: 2015