Les Dada East is a hair & styling salon located in the heart of Paris which also hosts cultural events such as art exhibitions and openings.

The six-sided surface of the salon is located on a corner of a Haussmanian early 20th century building with three large windows that reveal a street intersection and a beautiful adjacent herb garden.
The interior represents a forest on a sunny day. This environment is created by a three-layered birch plywood hexagonal ceiling with integrated lighting, which represents the piercing sunbeams. This hexagonal overlapping grid reminds us of the alveolar pattern bees make while making honey. The structural pillars, coated with birch plywood, represent the tree trunks. A mirror wall opposite the windows visually doubles the space. It also reflects the ceiling and the city, with its typical Parisian yellow sandstone. And most importantly, it offers a visual continuation of the adjacent herbal garden into the salon.
The concept is being continued to the exterior, as the mirror offers the passers a beautiful reflection of the ceiling. The facade is painted indigo black, in order to create a contrast with the birch forest ceiling and its custom furniture elements in the interior.
The salon is divided into three areas. The entrance with register and waiting area is visually separated from the coloring area with washing stands and massage chairs. The cutting area is located in front of the mirror walls, hence opposite the windows.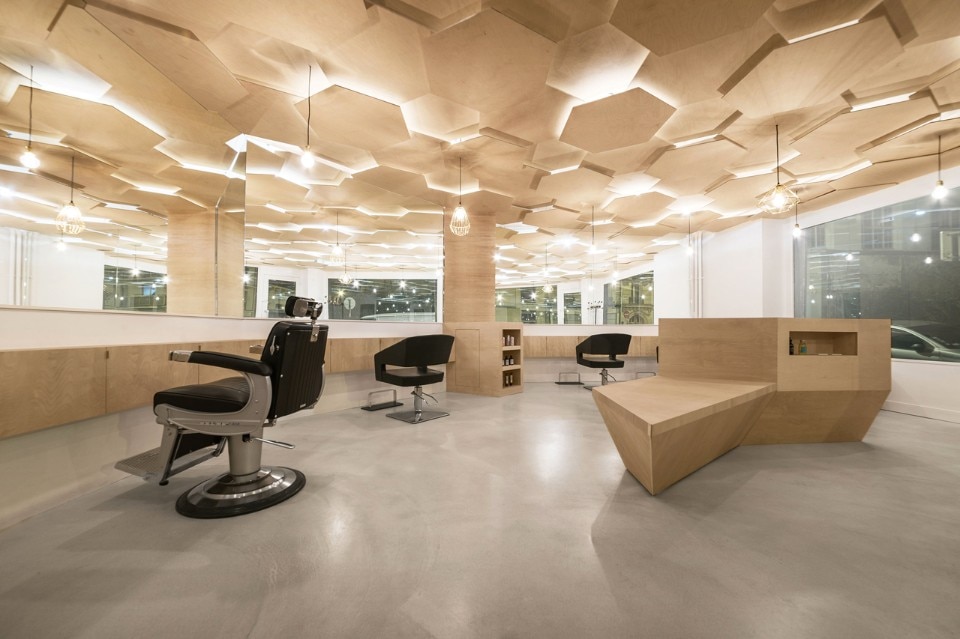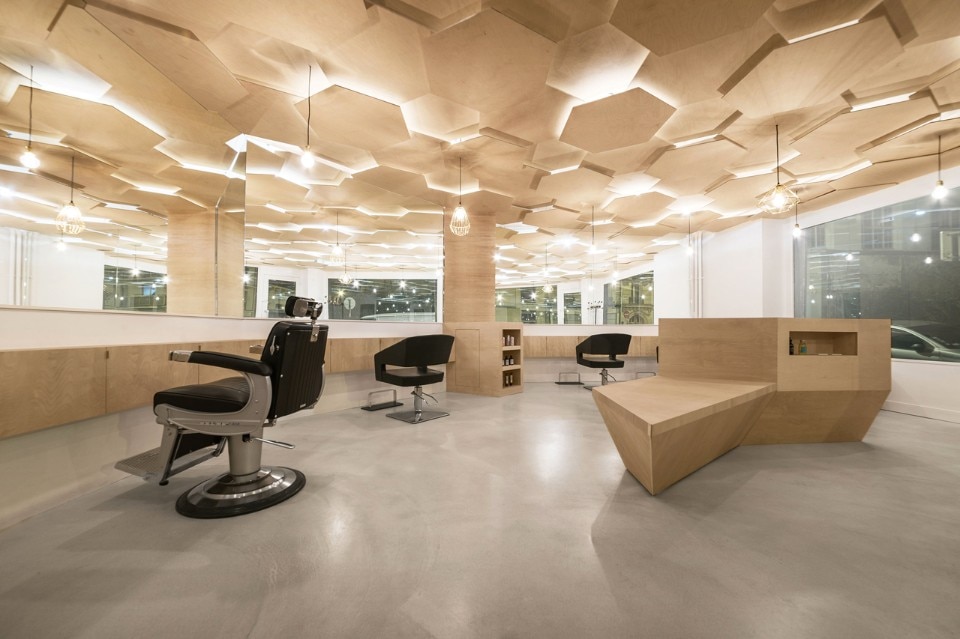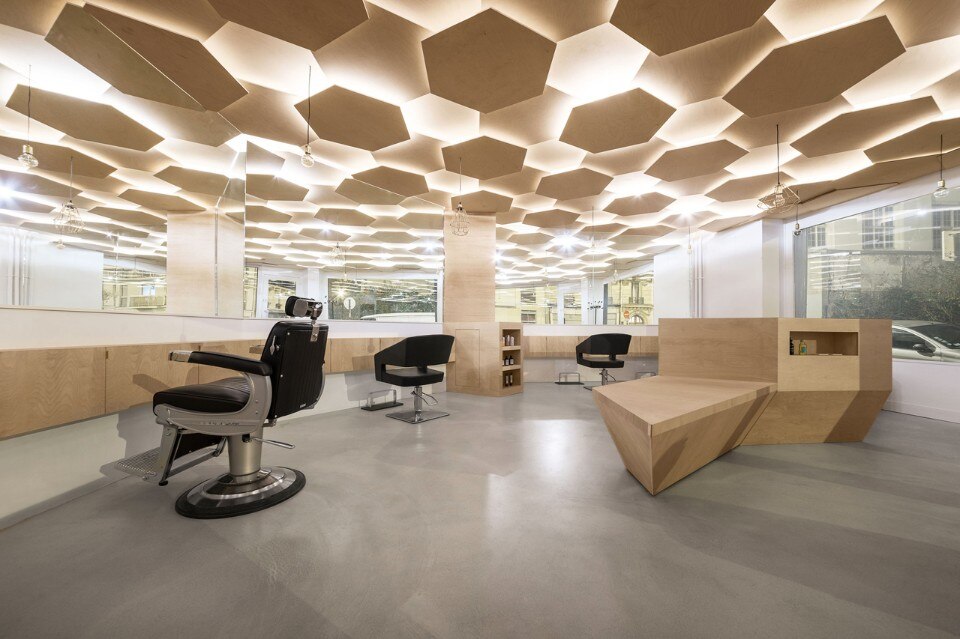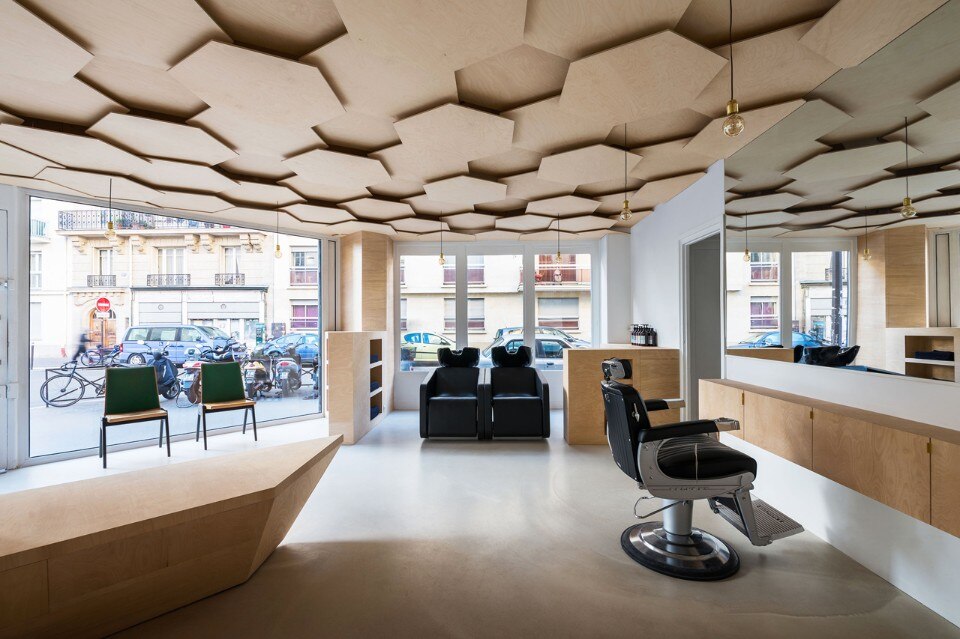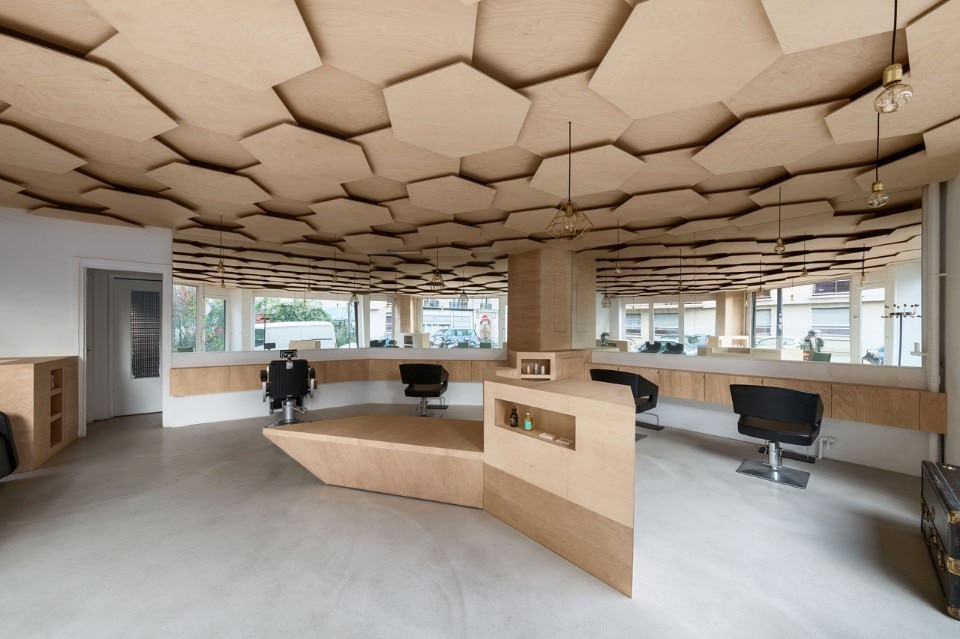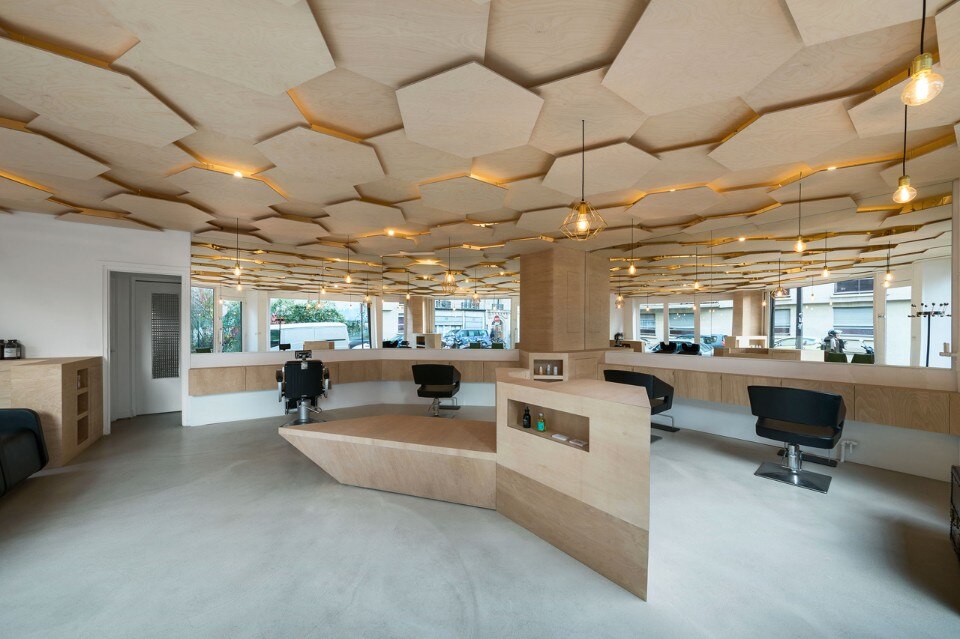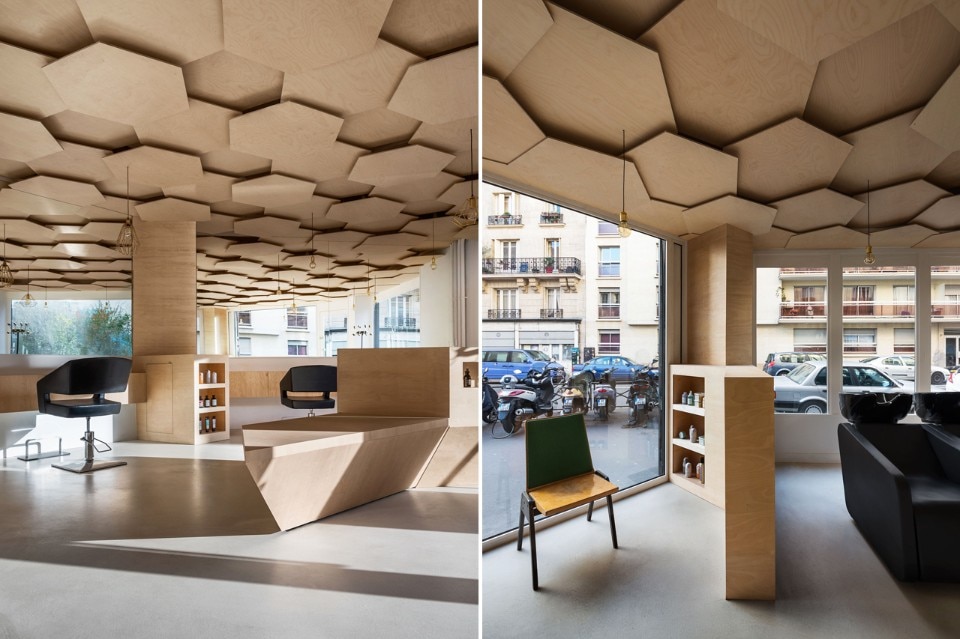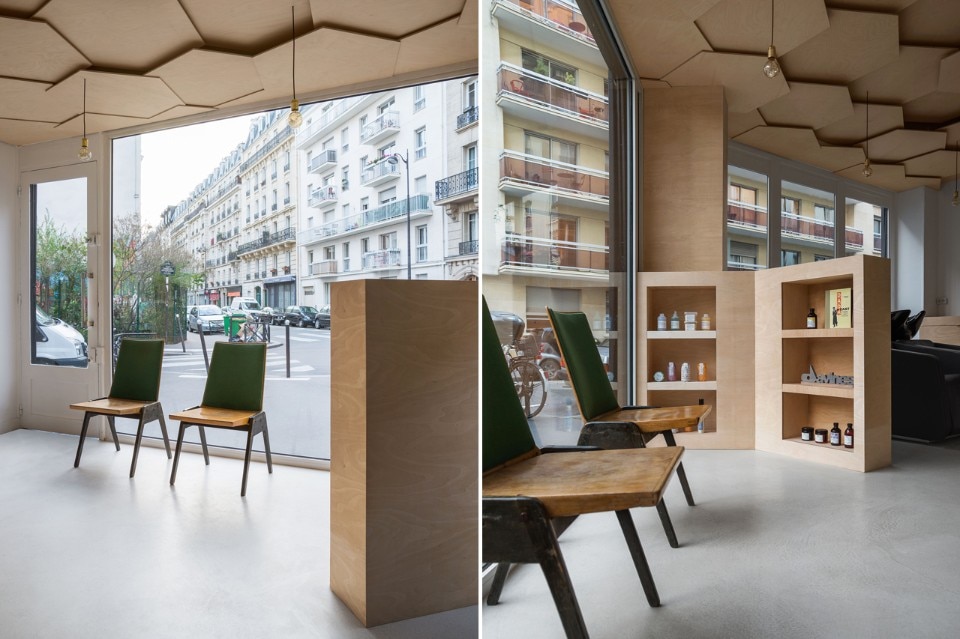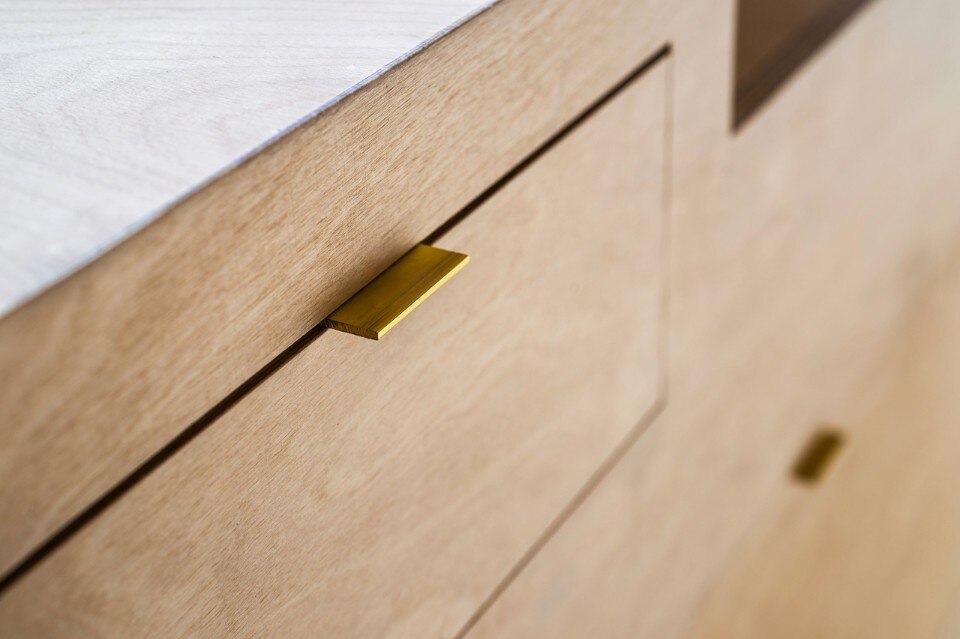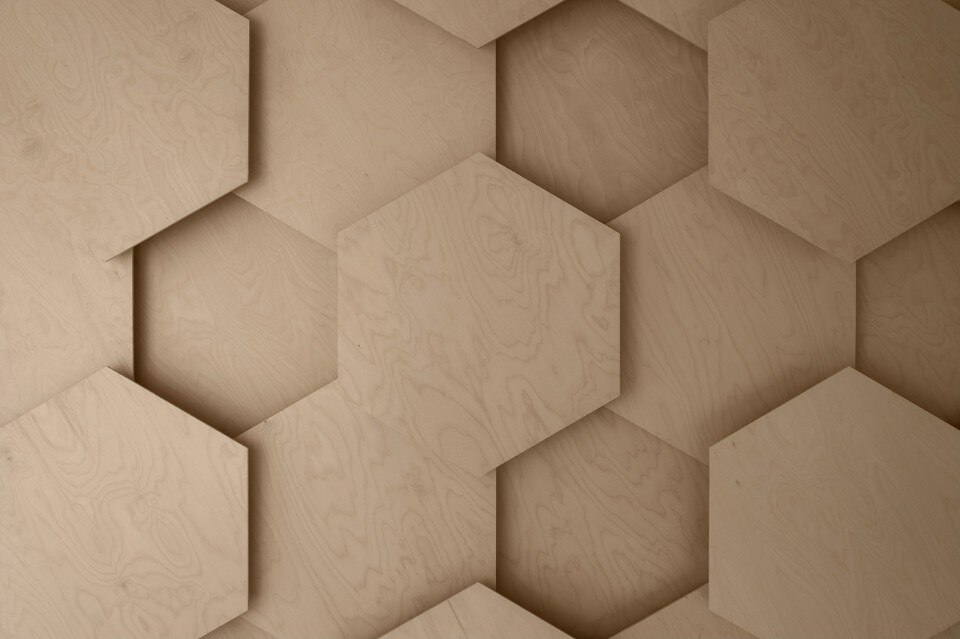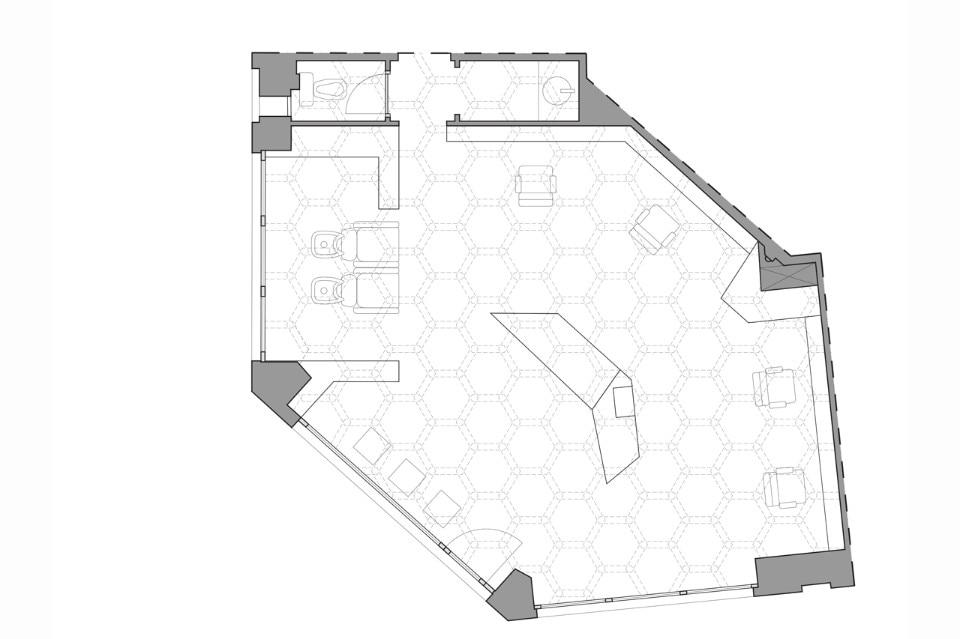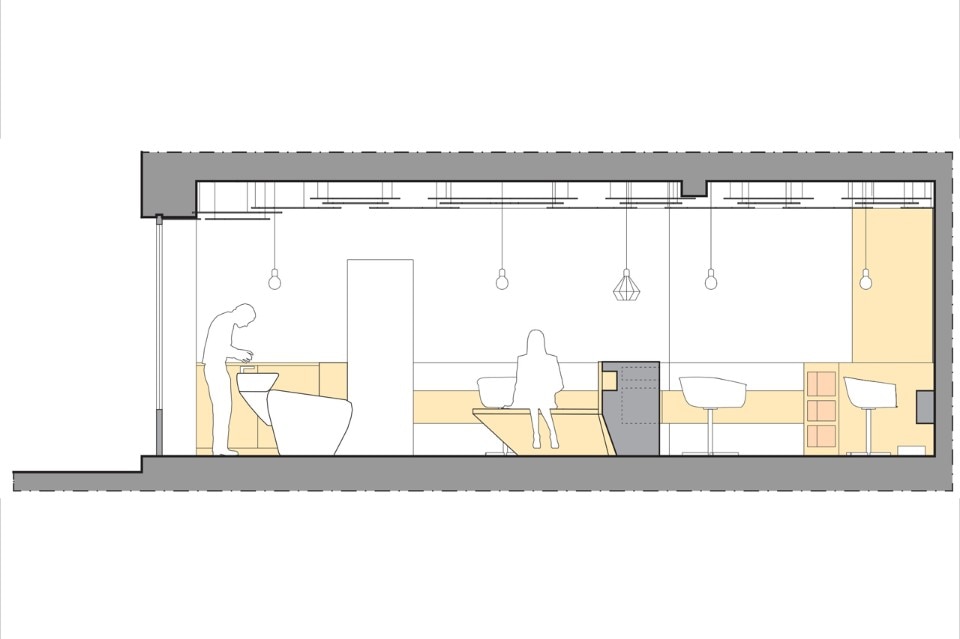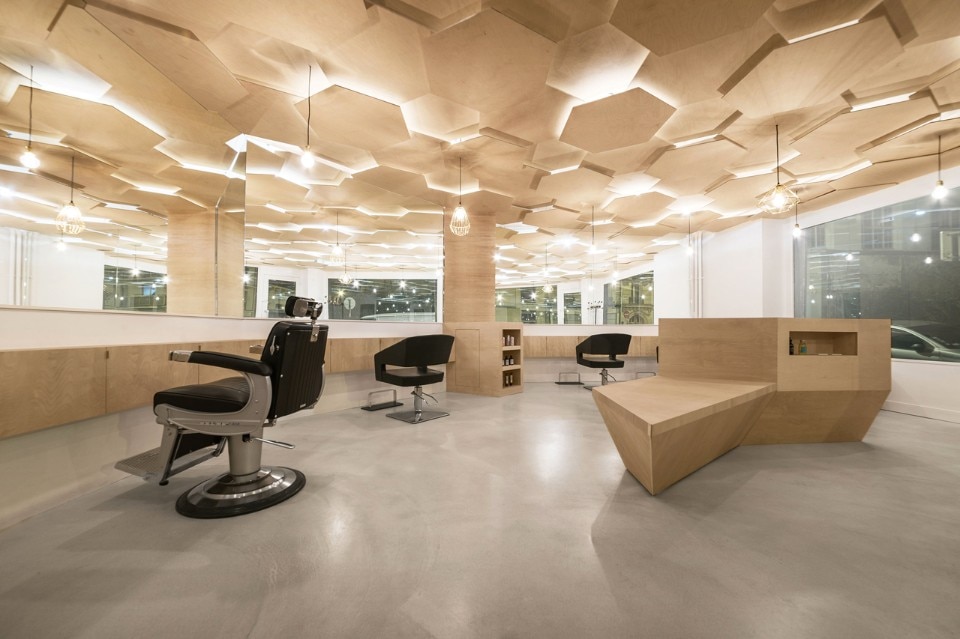 Joshua Florquin Architect, Les Dada East, Paris, France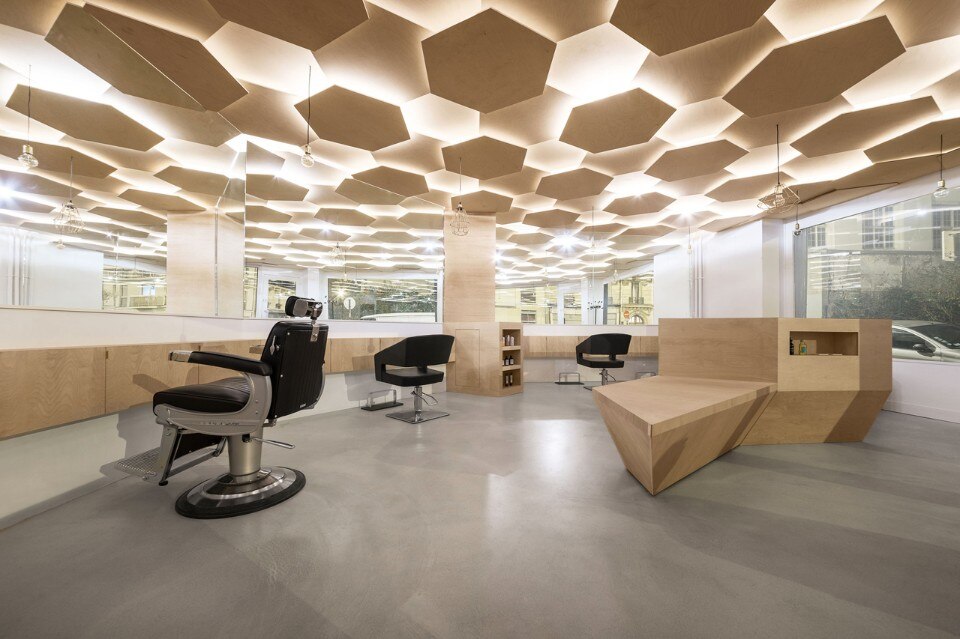 Joshua Florquin Architect, Les Dada East, Paris, France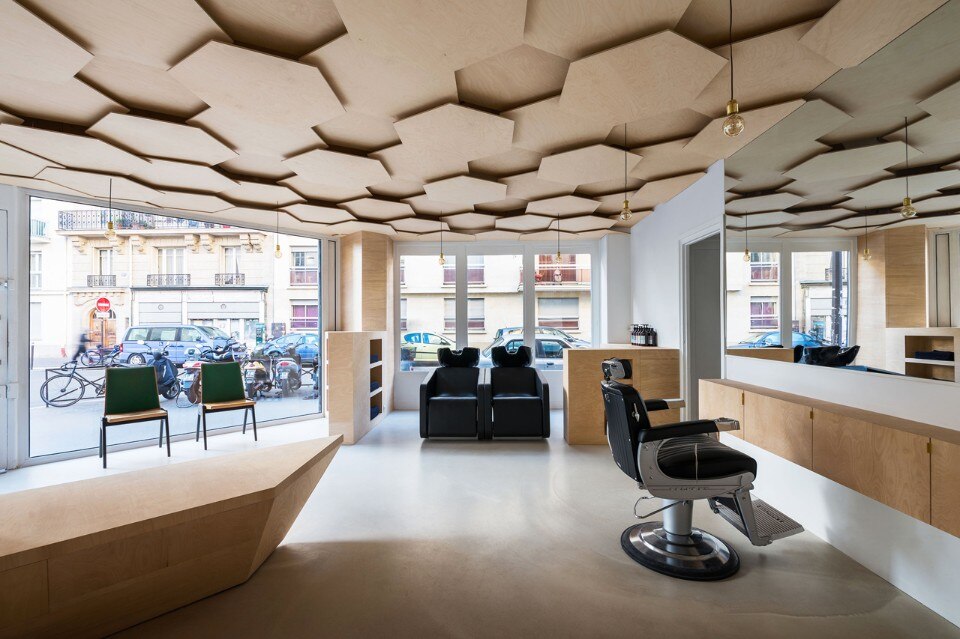 Joshua Florquin Architect, Les Dada East, Paris, France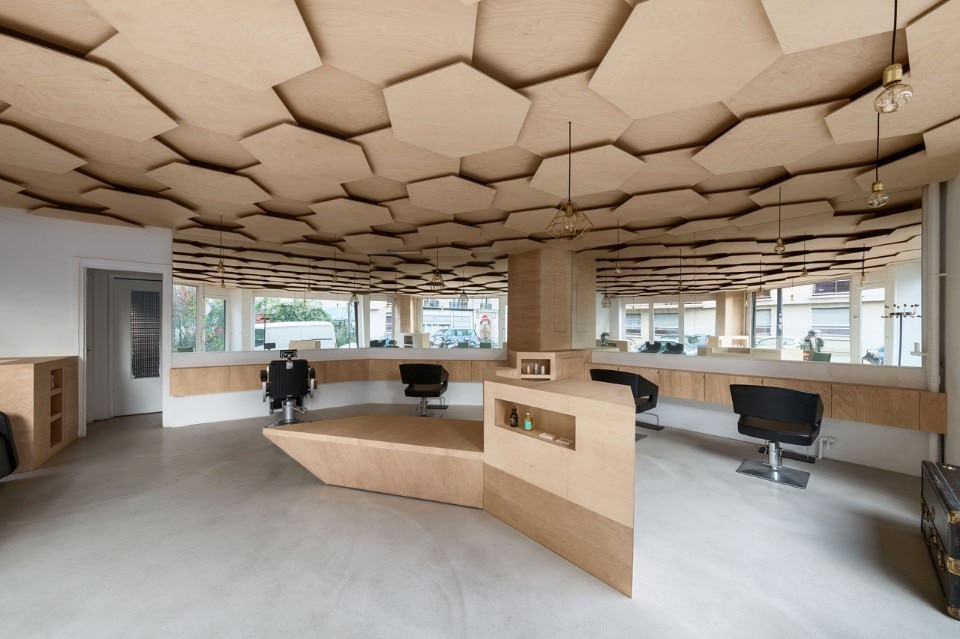 Joshua Florquin Architect, Les Dada East, Paris, France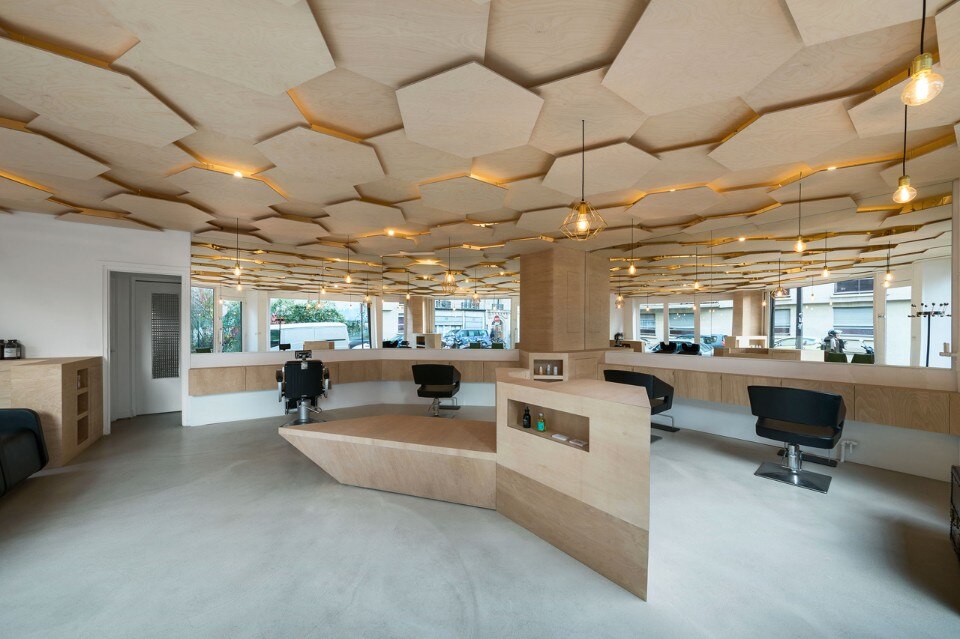 Joshua Florquin Architect, Les Dada East, Paris, France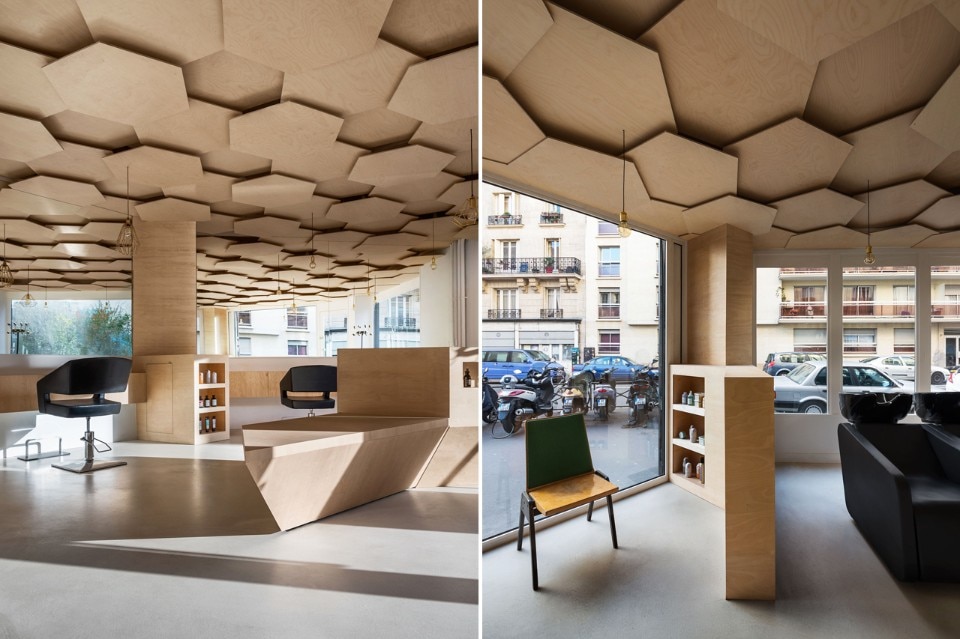 Joshua Florquin Architect, Les Dada East, Paris, France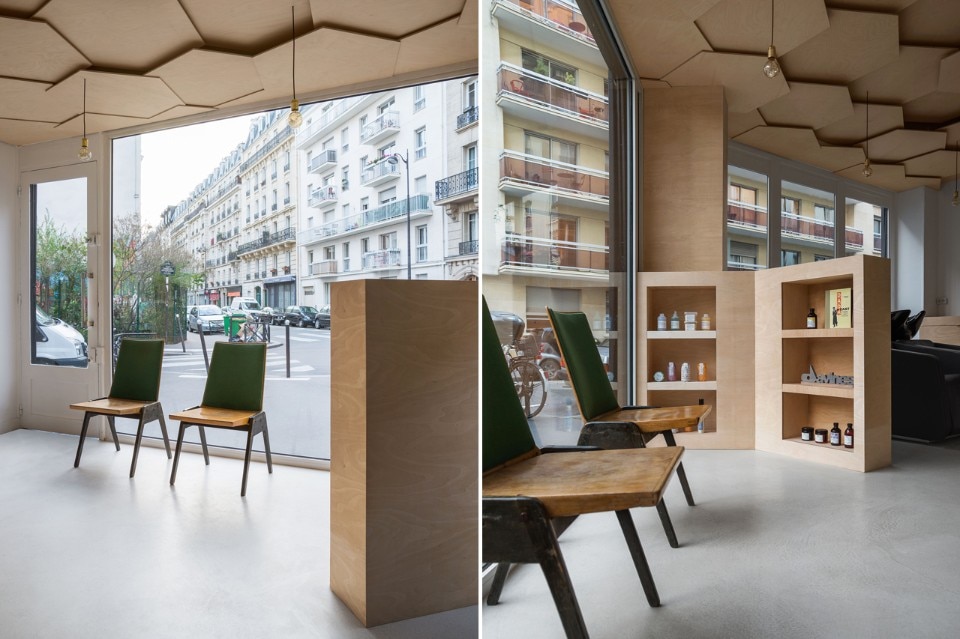 Joshua Florquin Architect, Les Dada East, Paris, France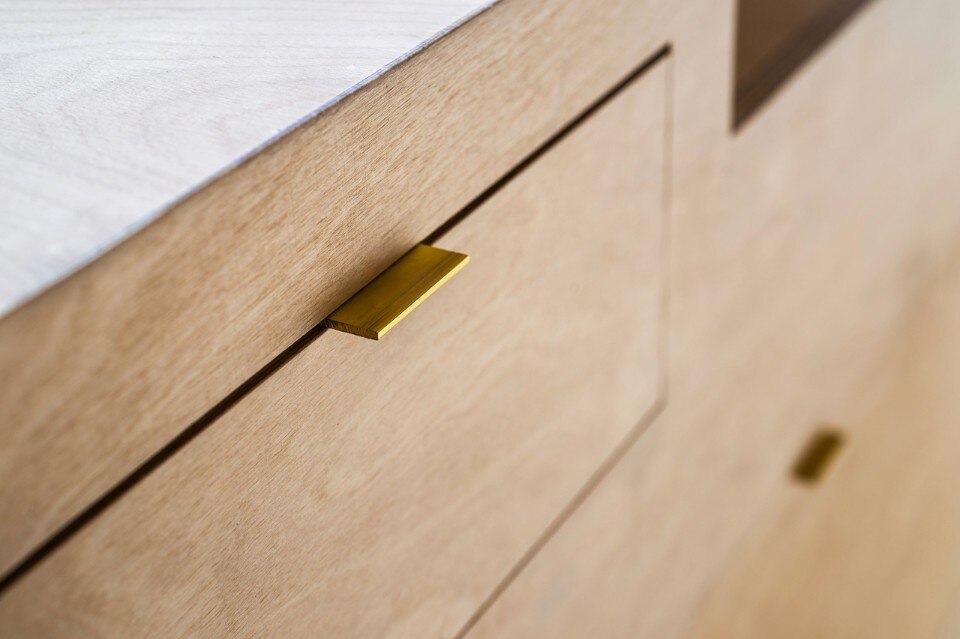 Joshua Florquin Architect, Les Dada East, Paris, France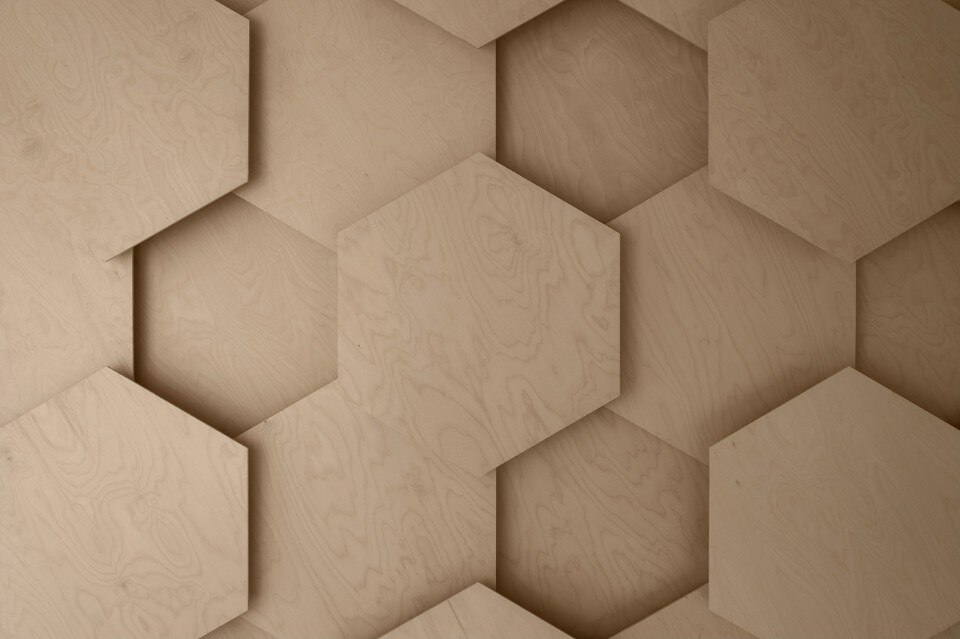 Joshua Florquin Architect, Les Dada East, Paris, France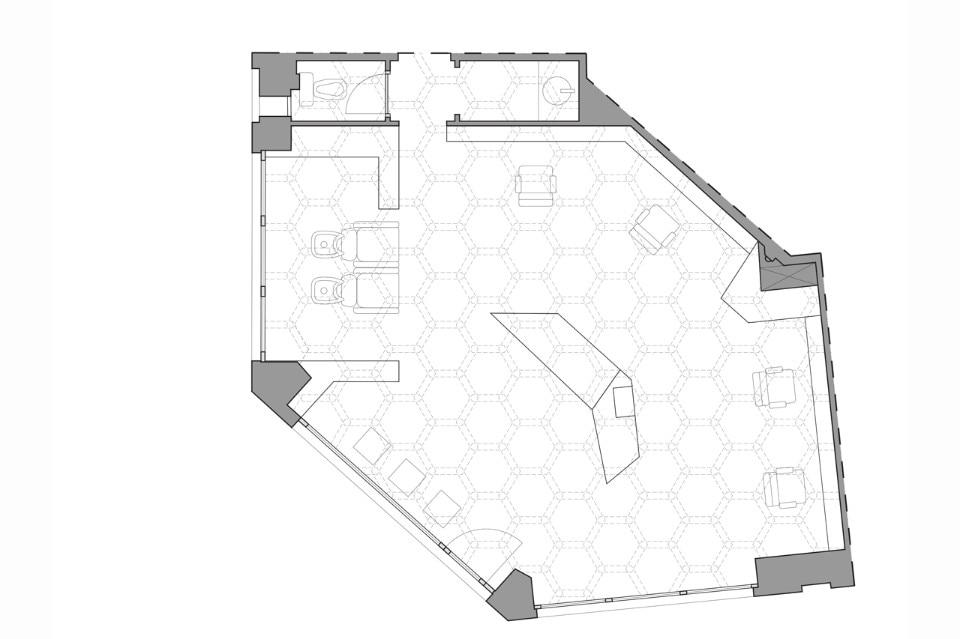 PLAN FINAL PLAFOND INVISIBLE
Joshua Florquin Architect, Les Dada East, Paris, France. Plan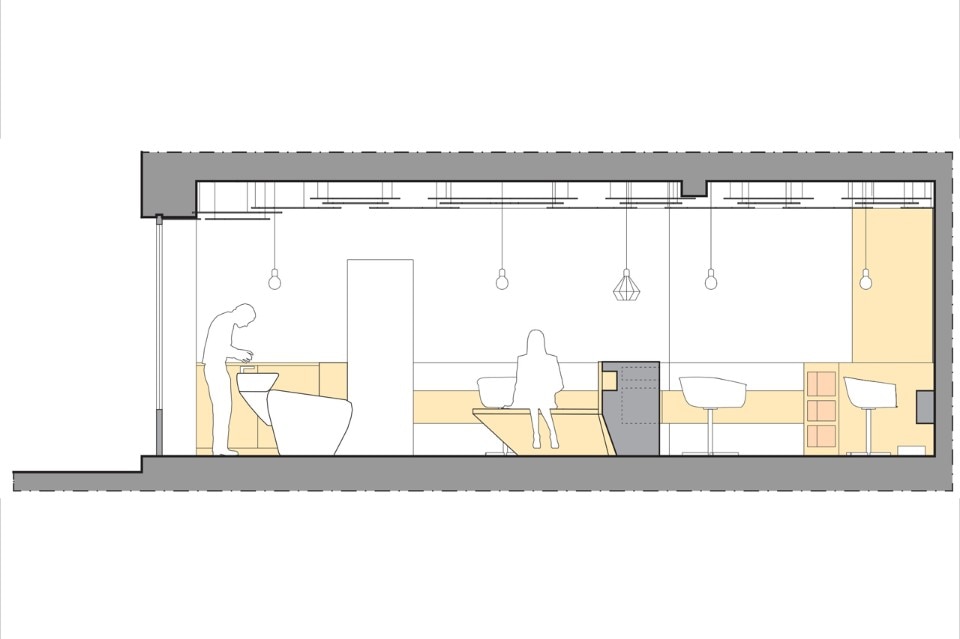 COUPE FINAL- COULEUR
Joshua Florquin Architect, Les Dada East, Paris, France. Section