The Nogueiras house occupies an existing stone construction in direct relation with the front patio and with views to the sea.
Formerly used as a barn, it has now been converted into a house. To the West, the stone facade and wall limit the plot with the public road and to the East the main entrance of the house is made under a vineyard.
The project has started with the perimeter pre-existing walls, to which were added the first floor and the multifunctional box detached from the internal walls and in relation with all the areas. The program is developed in two floors, with the more public areas located in the ground level, with double height in the living area and entrance, and the more private ones in the first floor. The central wood box is the bounding piece of the different areas, incorporating several usages and furniture elements such as: pantry and cupboard in the cooking and dining area, shelf in the living area, bathroom inside it, support to the stair, mezzanine on the top and dresser in the bedroom.
Due to the small size of the house, the secondary areas were condensed, making the main areas more open and in relation with each other, giving to the internal space a more versatile use and a clearer circulation and occupation.
The wood is the structural material, with which the first floor, the box and the wall that delimits the sleeping area were built. Through an articulated blade system, it is possible to open or close the sleeping area and also to play with the permeability created with the different blade positions. The finishes are birch plywood, lacquered or painted in white, and the ground floor is in polished concrete. The chosen materials emphasize the luminosity and the neutral ambience of the open areas designed in the project.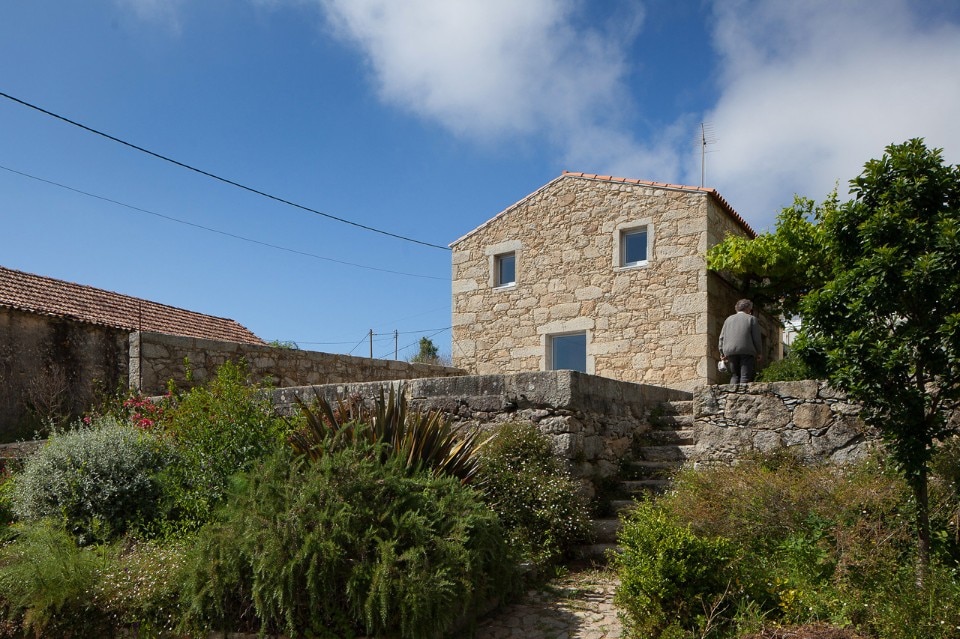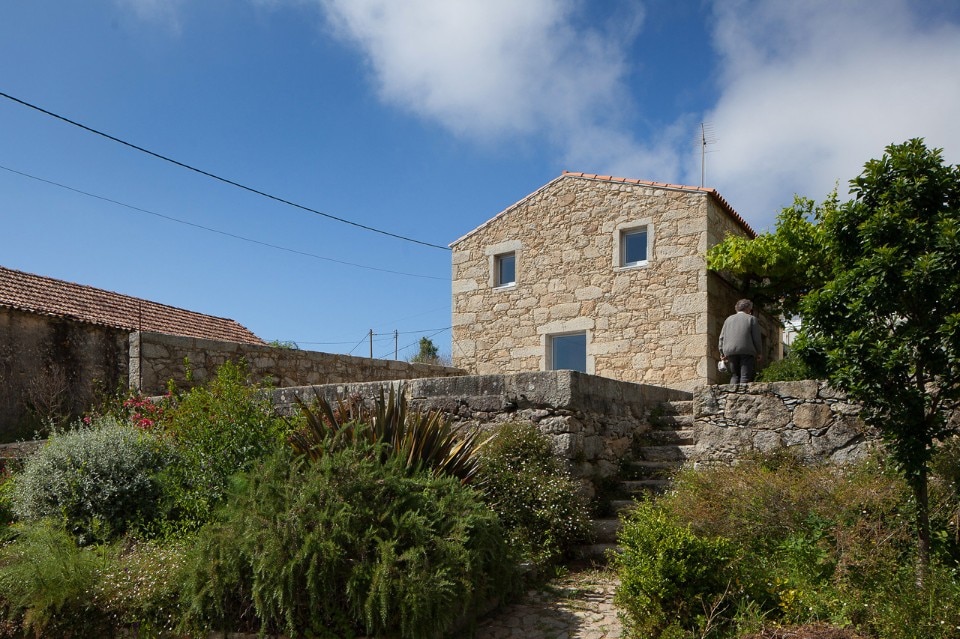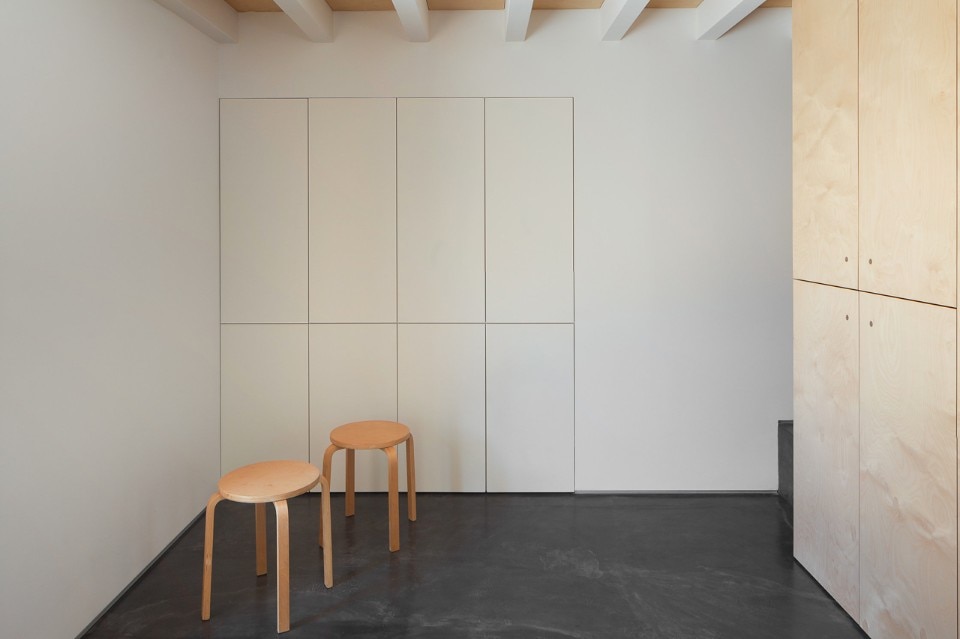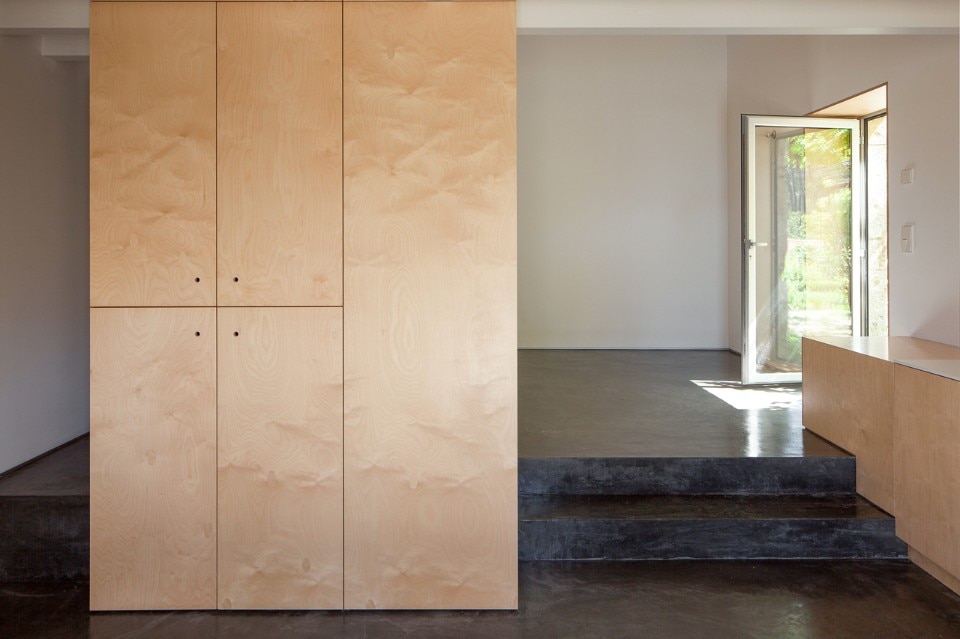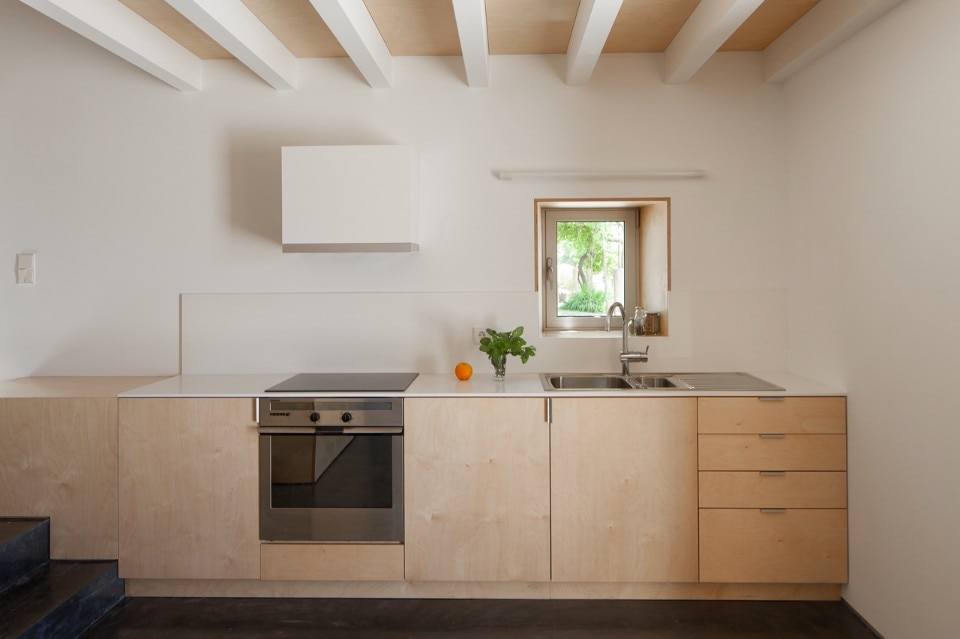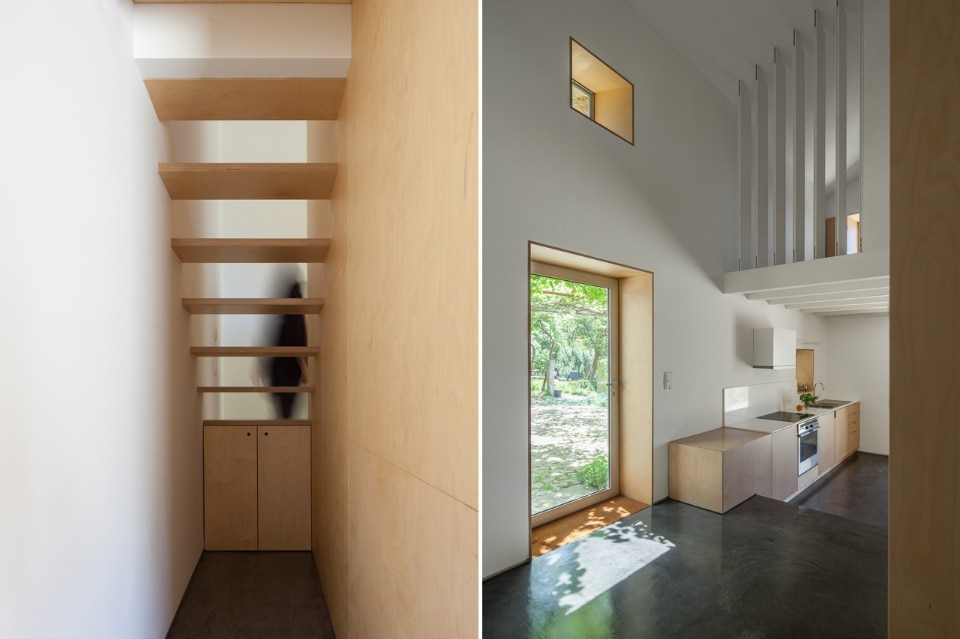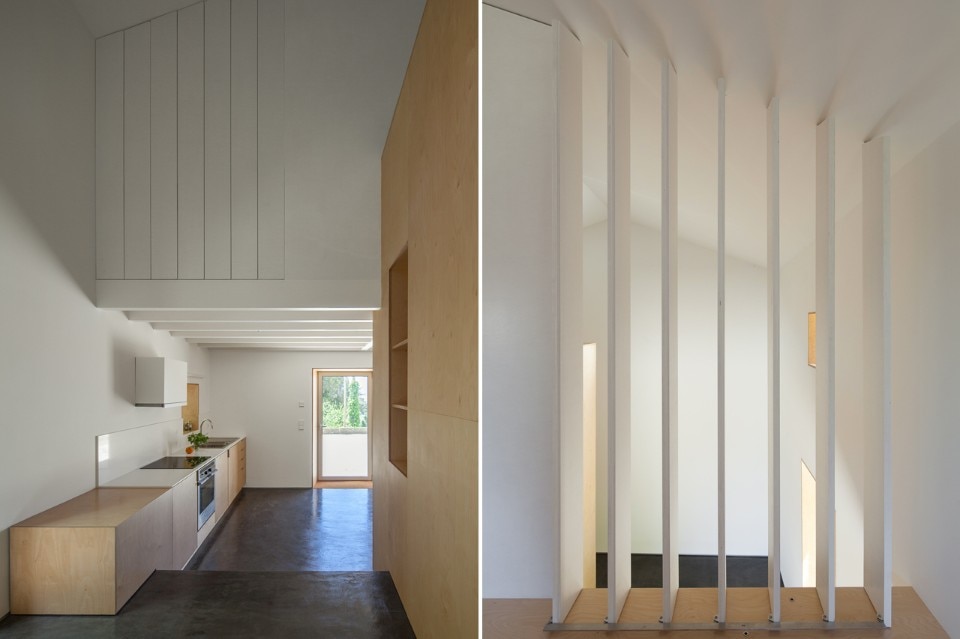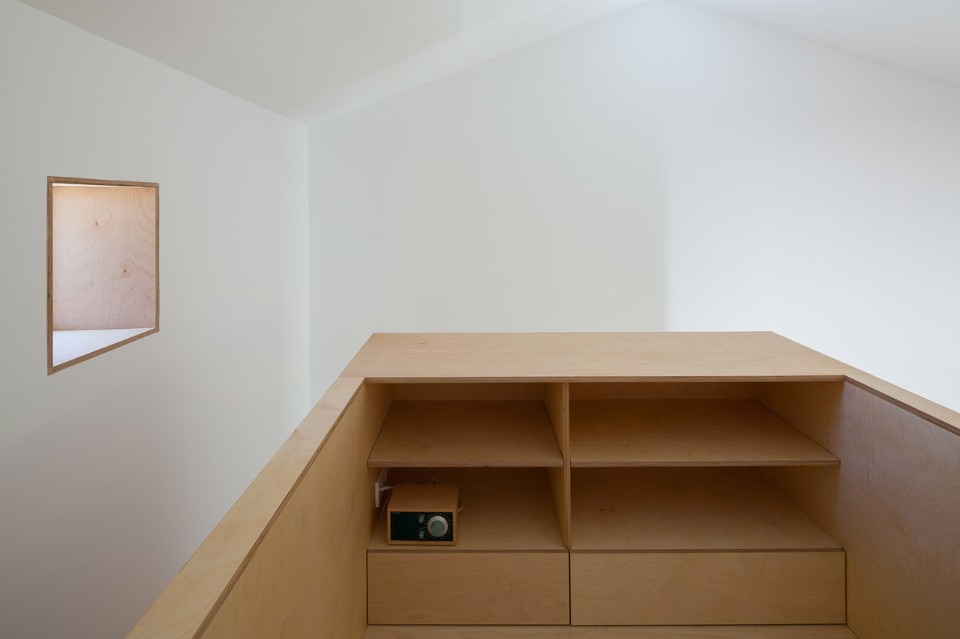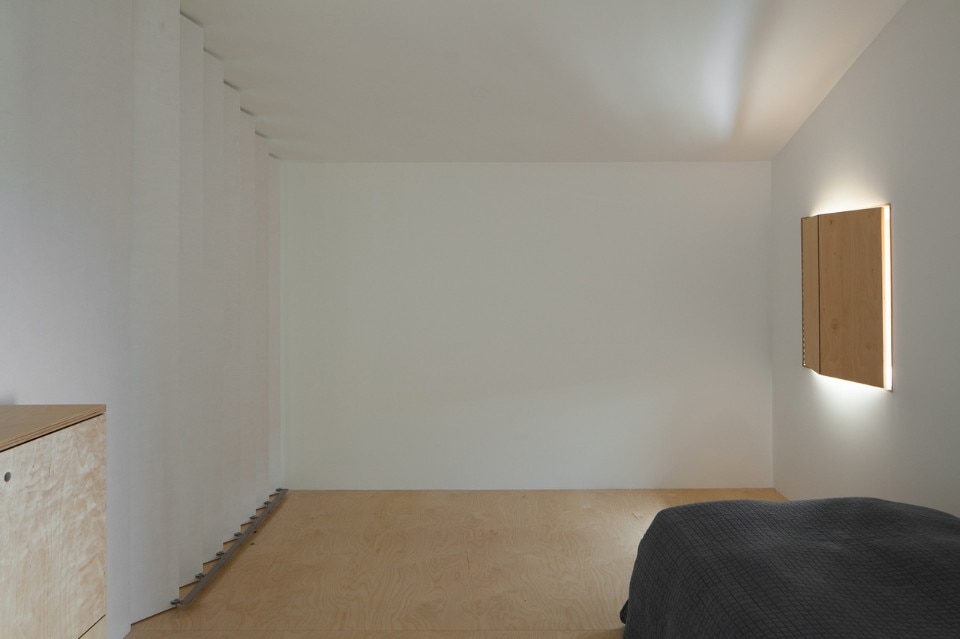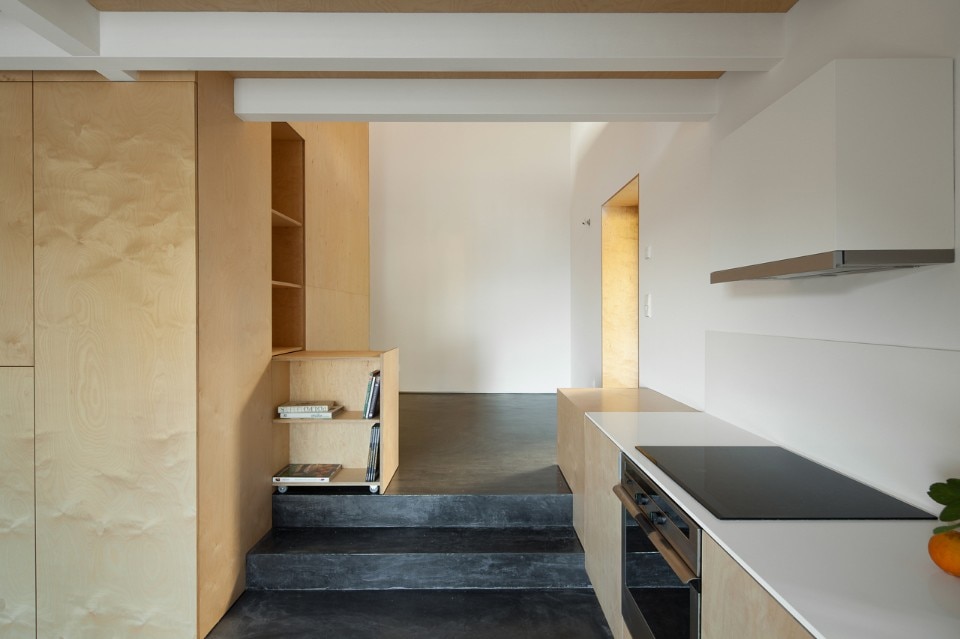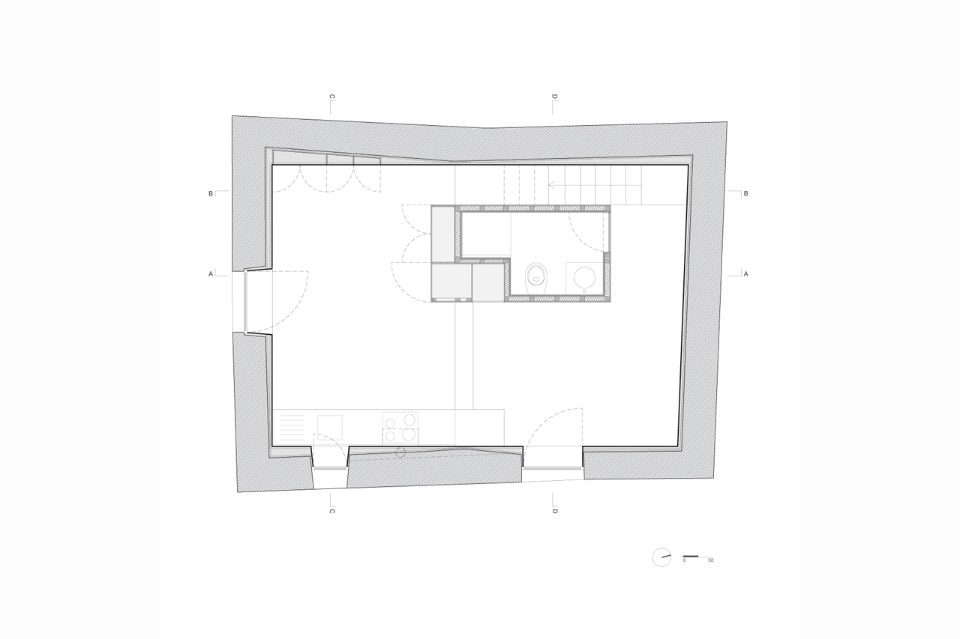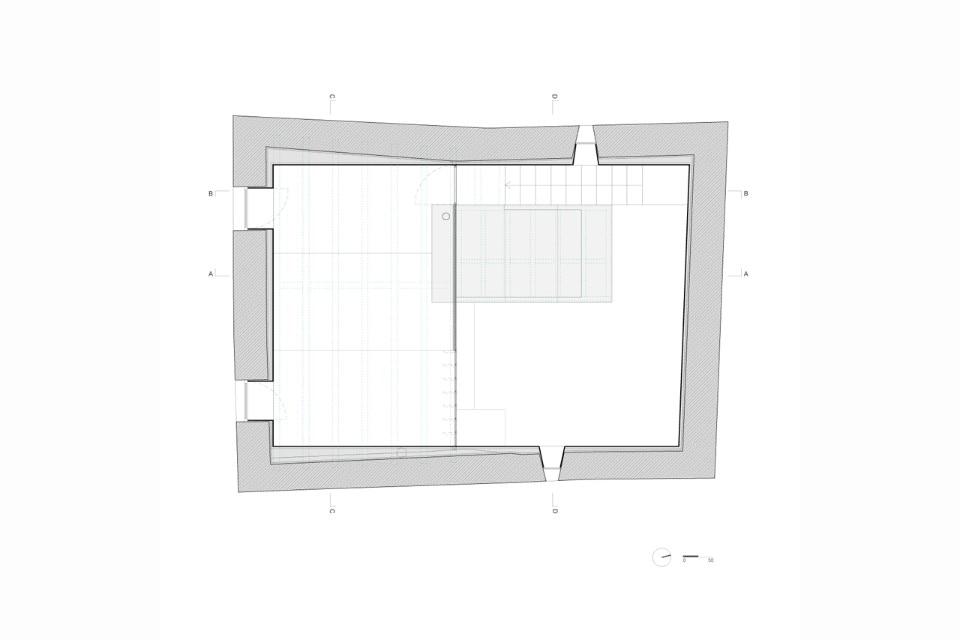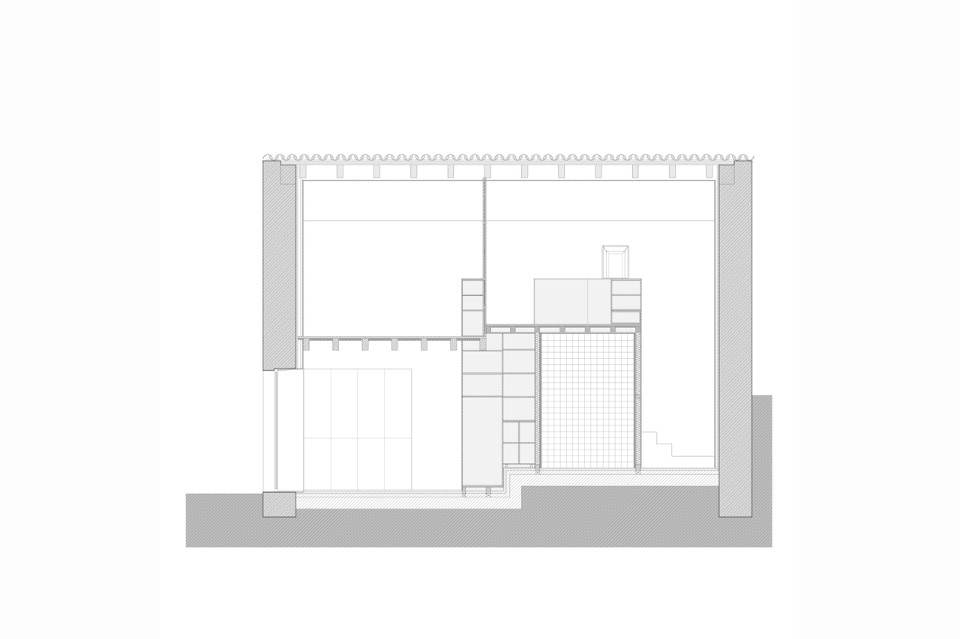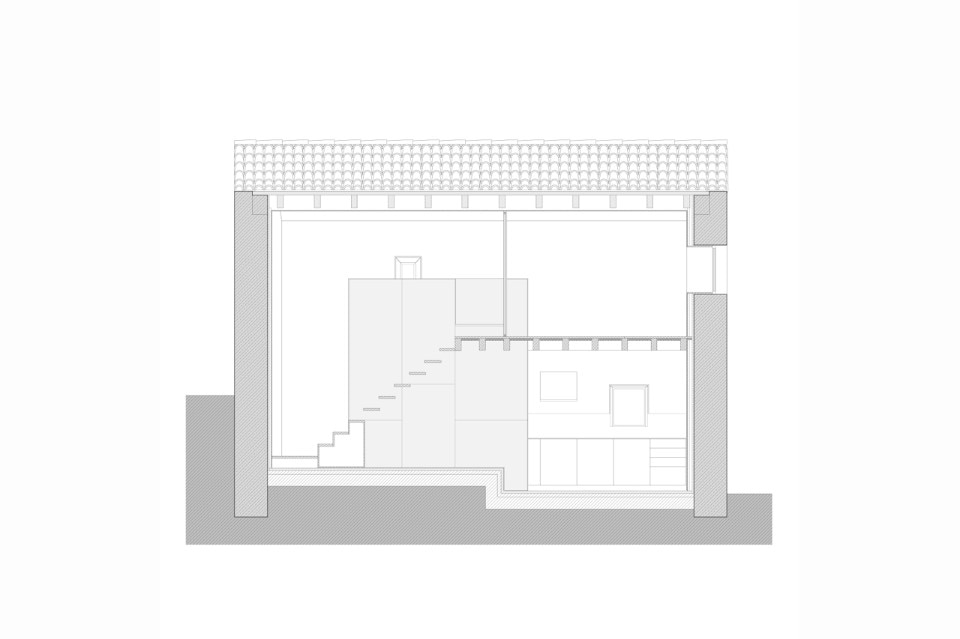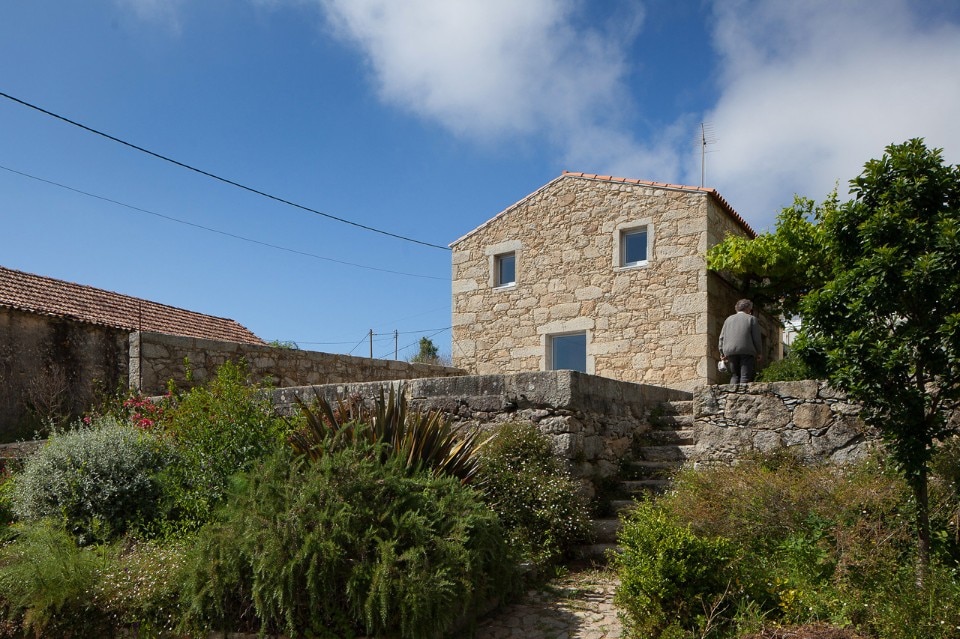 par-do, Nogueiras house, Viana do Castelo, Portugal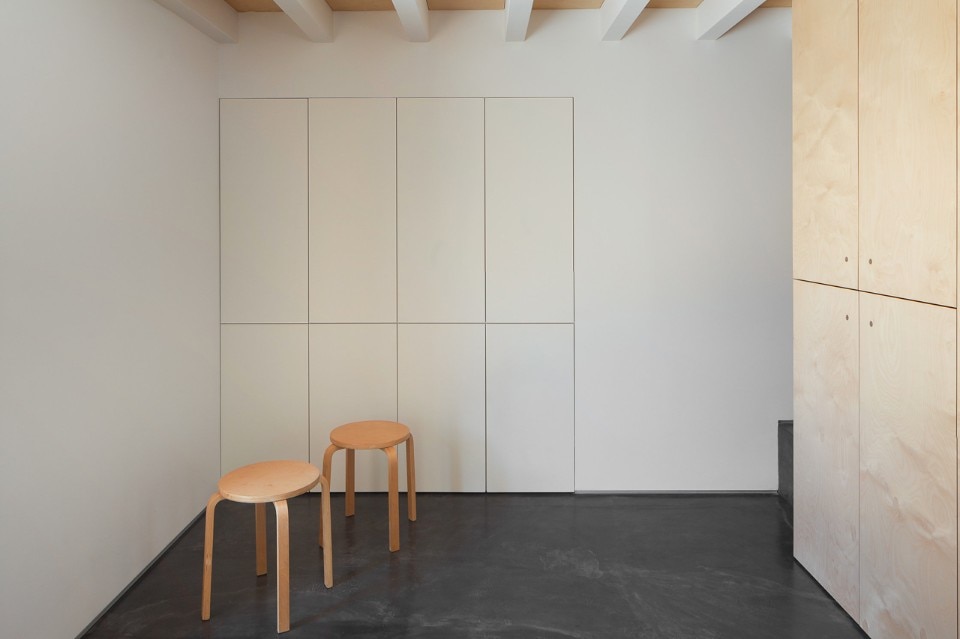 par-do, Nogueiras house, Viana do Castelo, Portugal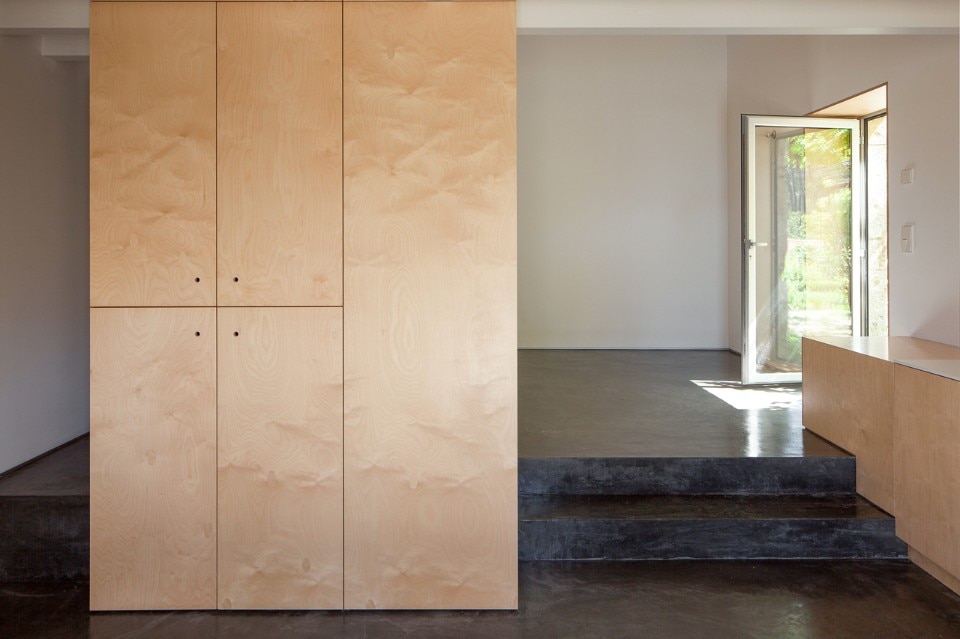 par-do, Nogueiras house, Viana do Castelo, Portugal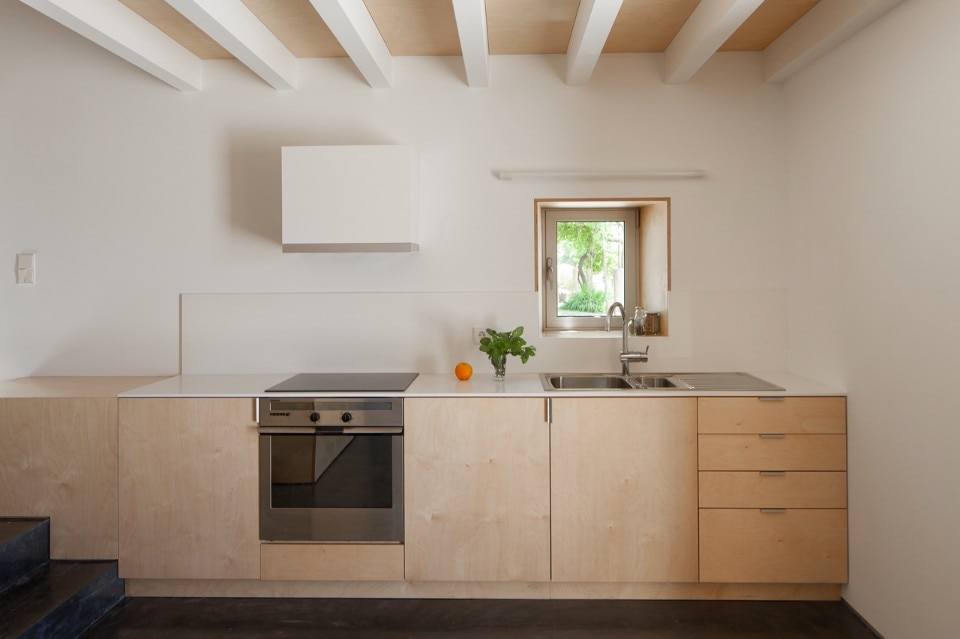 par-do, Nogueiras house, Viana do Castelo, Portugal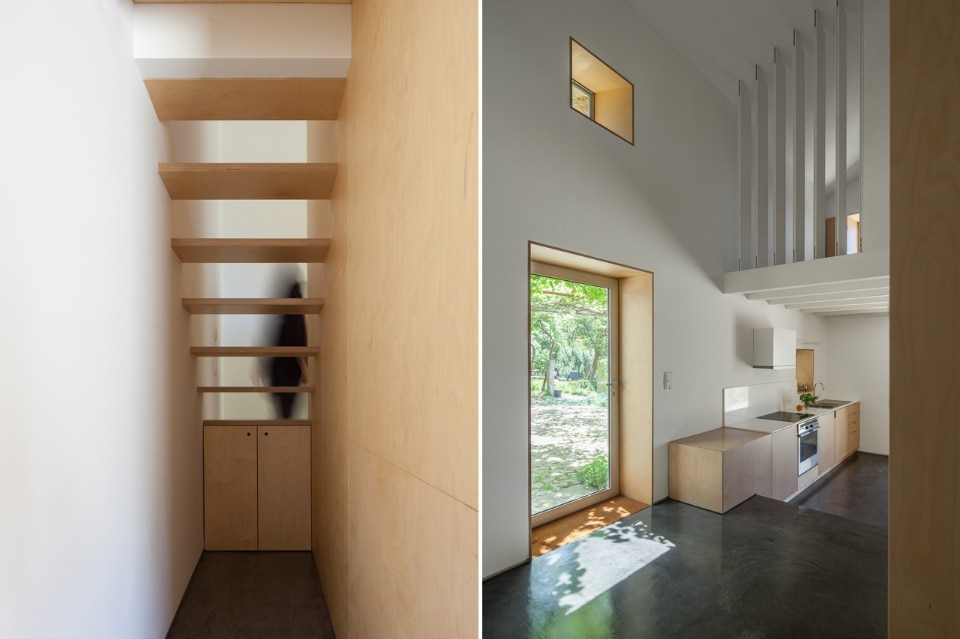 par-do, Nogueiras house, Viana do Castelo, Portugal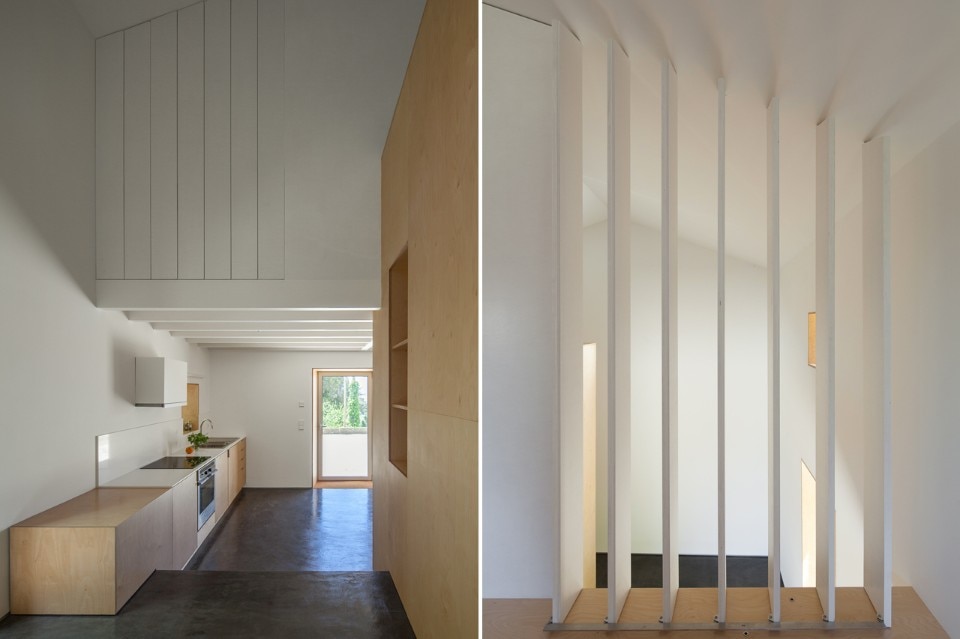 par-do, Nogueiras house, Viana do Castelo, Portugal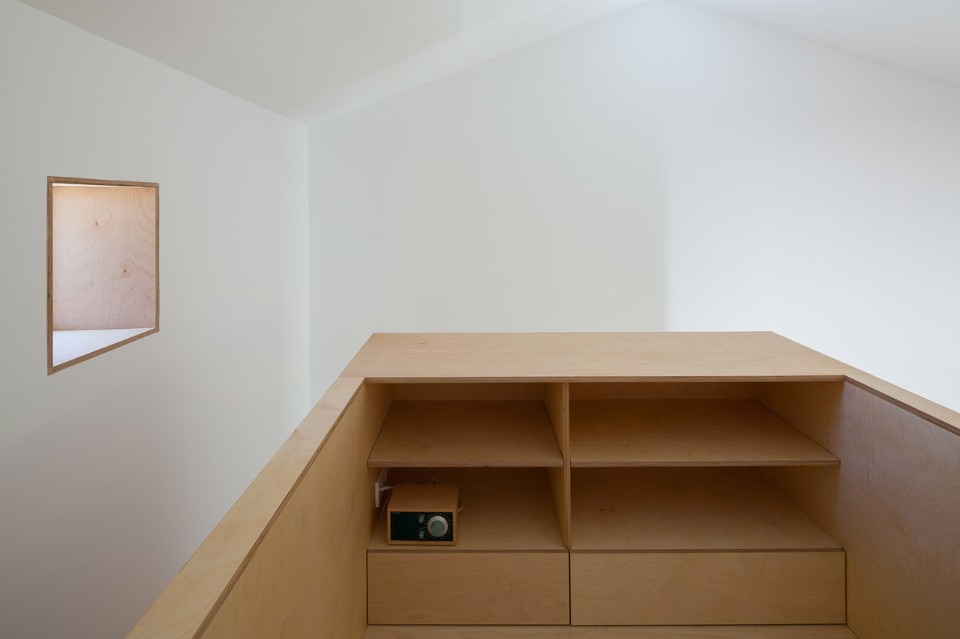 par-do, Nogueiras house, Viana do Castelo, Portugal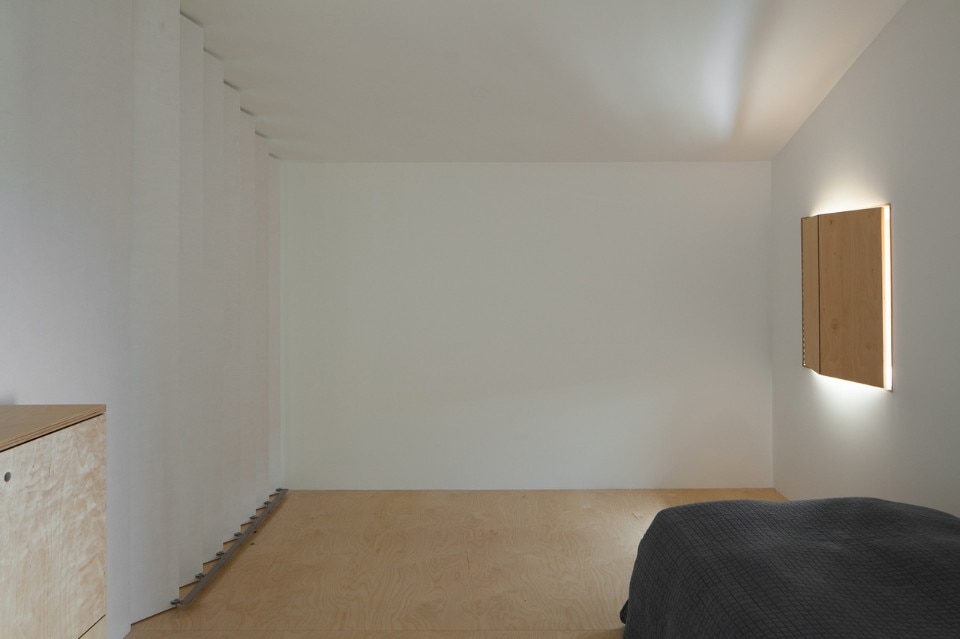 par-do, Nogueiras house, Viana do Castelo, Portugal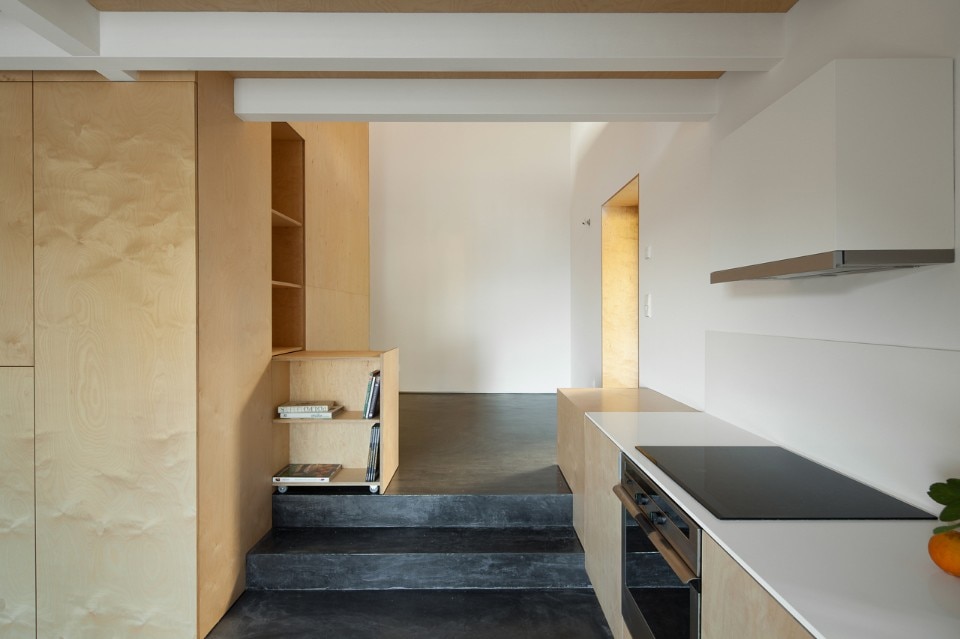 par-do, Nogueiras house, Viana do Castelo, Portugal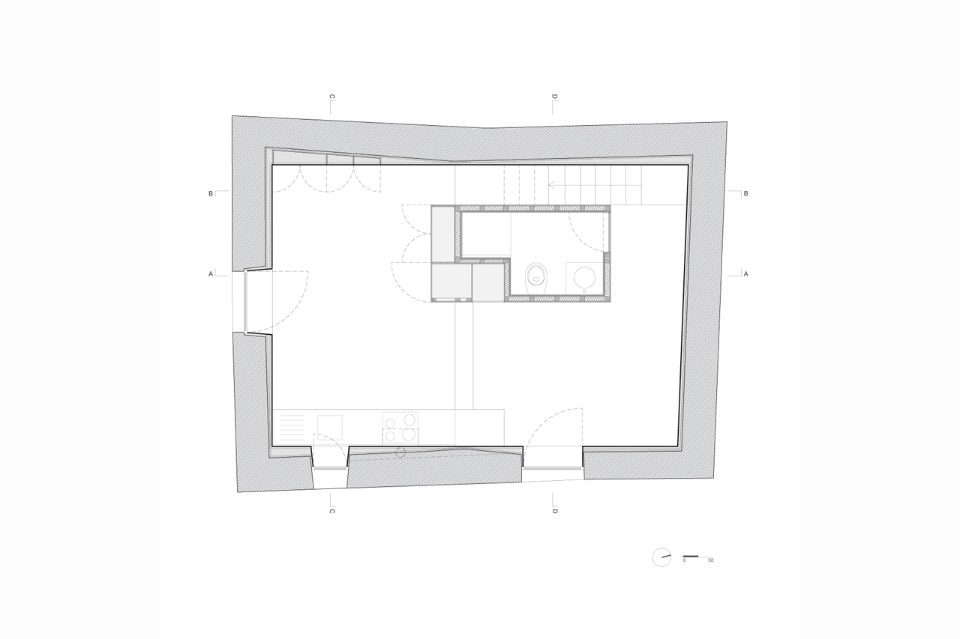 01-Carreco-publicar-edit
par-do, Nogueiras house, Viana do Castelo, Portugal. Ground floor plan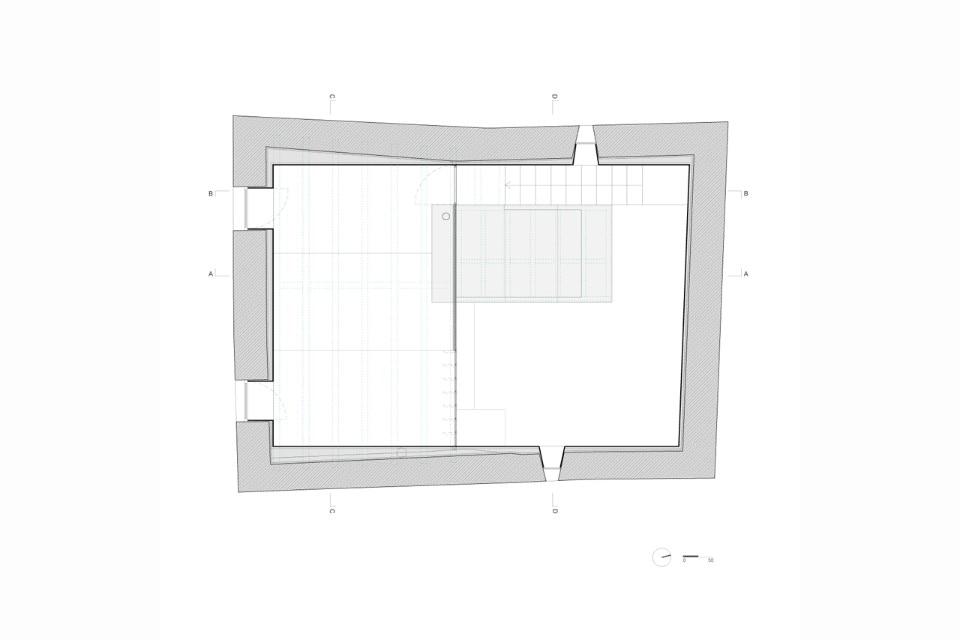 01-Carreco-publicar-edit
par-do, Nogueiras house, Viana do Castelo, Portugal. First floor plan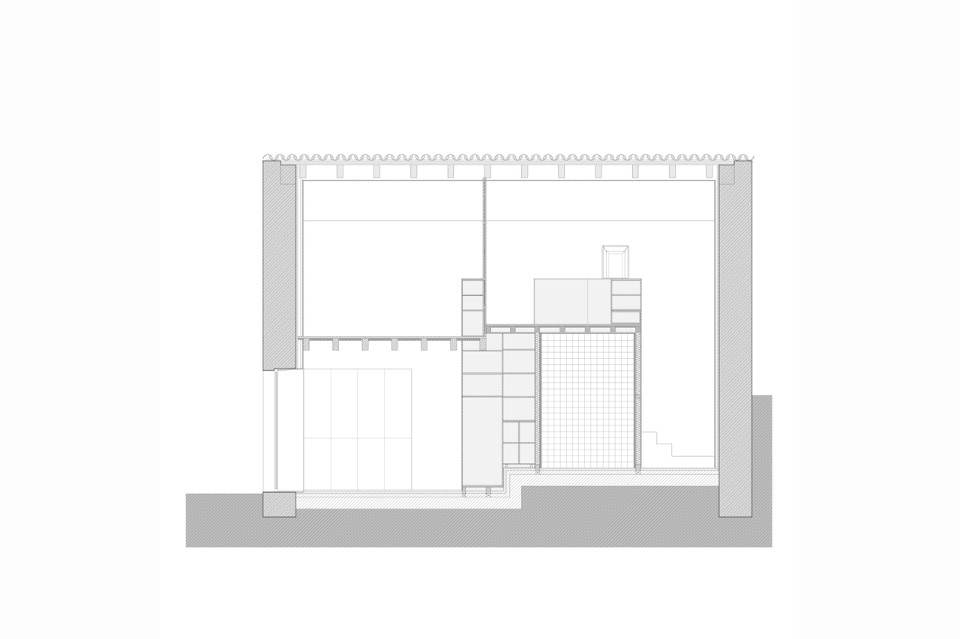 01-Carreco-publicar-edit
par-do, Nogueiras house, Viana do Castelo, Portugal. Section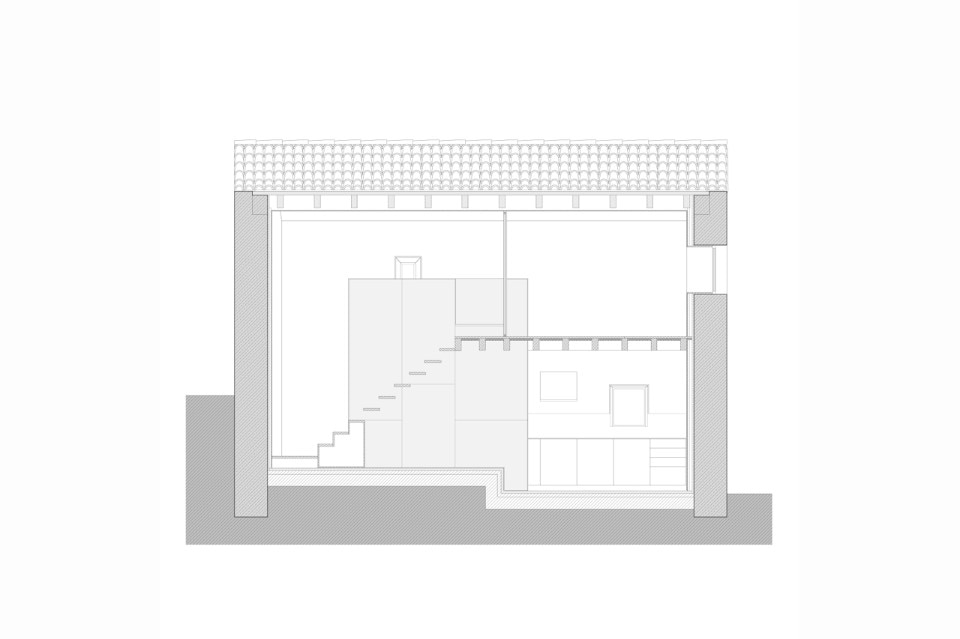 01-Carreco-publicar-edit
par-do, Nogueiras house, Viana do Castelo, Portugal. Section

Nogueiras house, Viana do Castelo, Portugal
Program: single-family house
Architects: par-do (Sofia Parente and André Delgado)
Area: 50 sqm
Completion: 2015