In the last few years Lebanon has seen a 25% increase to its population following the outbreak of war in Syria, this has stretched the country's resources and left a population of refugees living in precarious situations.
Of this new population, over 600,000 are children who are particularly vulnerable following this upheaval. Little or no attention has been given to the psychological trauma that they have faced.
Ibtasem ("smile") is an innovative project to provide Syrian refugee children with a playground. The initiative is led by CatalyticAction; a not-for-profit design studio who are working to re-prioritise these children within this crisis situation. CatalyticAction are building on the success of the American University of Beirut's Centre of Civic Engagement and Community Service and the KAYANY Foundation who together developed four schools in Lebanon to allow Syrian refugee children to continue with their education. Following a partnership between the three organizations CatalyticAction have designed a playground which will be built this August 2015.
The playground was developed following participatory exercises with children from the Nahyera school. In the design sessions the children described a desire for a safe space; somewhere that could be enjoyed as a collective, with their families and friends, but was also green with flowers and trees.
It is also designed to be modular so that it is quick and simple to assemble, disassemble and reassemble if the refugees in this settlement are to be able to move back to their homes in the near future. The result is a design that can be replicated and adapted easily to fit in other schools, camp settlements or even in urban environments.
Ibtasem is conceived as a hands-on learning space providing active, relaxing and educational spaces. The central active element of the playground is a basketball/football pitch, that also works as a platform to host different performances and awareness events. The other alternating active spaces contain swings, a slide, monkey bars and a seesaw. Stemming from CatalytisAction's field observations, shaded gathering spaces will also be provided throughout the playground design. It is within the details of the space that educational, cultural and sensory elements are introduced to enrich the playground's environment and initiate creative movement. Some of the ideas that are being explored are: a tactile wall embedded with sea shells to enhance sensory and environmental awareness; a chalk board wall to inspire creativity and self expression; a pulley and basket system from different levels that children can use to transport things to each other; as well as weather pin wheels that can help children learn about the direction of the wind and different poles.
CatalyticAction are using this project as a pilot that will hopefully act as a catalyst to trigger longer-term goals and impact positive change for the personal and psychological development of the children. They are currently crowd-funding to continue with the implementation of the Ibtasem project.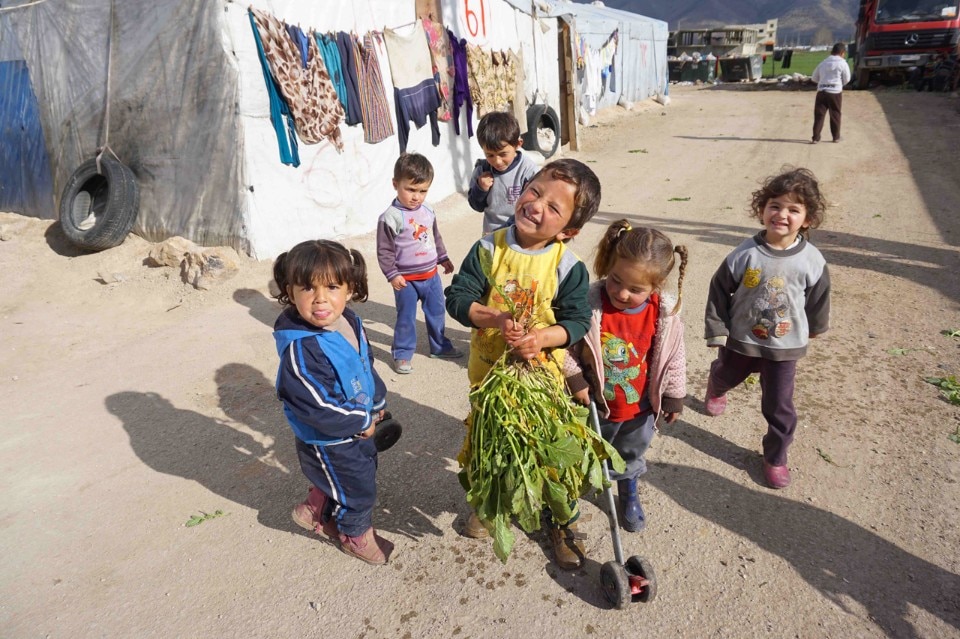 CatalyticAction, Ibtasem, Bar Elias, Lebanon
CatalyticAction, Ibtasem, Bar Elias, Lebanon
CatalyticAction, Ibtasem, Bar Elias, Lebanon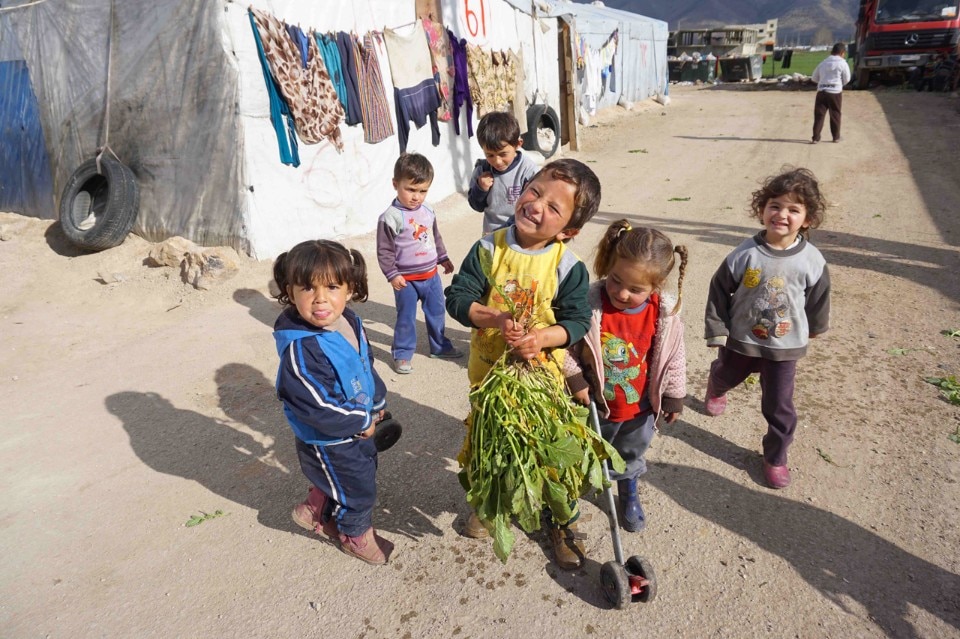 CatalyticAction, Ibtasem, Bar Elias, Lebanon

Ibtasem, Bar Elias, Lebanon
Program: playground
Architects: CatalyticAction
In partnership with: American University of Beirut's Centre of Civic Engagement and Community Service, KAYANY Foundation
Crowdfunding campaign here