Designed by Specialnormal Inc. in the Narita International Airport, Kabuki Gate has two features: an interactive gallery, which aims to disseminate the world of Kabuki, a traditional Japanese performing art, and a shop selling original goods and select products associated with Kabuki.

Japanese vertical lattices were used as motifs in order to express modern yet Japanese beauty within the space, but also incorporate two different features, a gallery and a shop.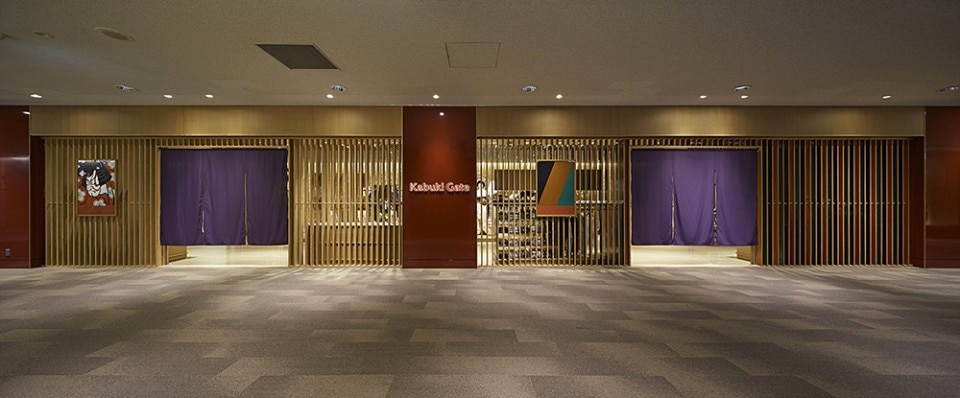 On the surface of wooden vertical lattices at the interactive gallery side, symbolic Kabuki colors – black, yellowish brown and light green –, which are commonly used for Joshikimaku, a tricolor Kabuki theater curtain, were applied. These colors attract airport users who walk by in front of Kabuki Gate. The warmth of wooden vertical lattices and the tricolors were complemented by three mirrored surface pillars reminiscent of vermilion lacquering.
For costume display at the gallery, to show the charm of actual costumes in Kabuki performances, mannequins, which can pose in various positions, were specially developed. Costumes on these mannequin-displays will be replaced every three months matching the four seasons.


Kabuki Gate, Narita, Tokyo, Japan
Program: shop
Architects: Specialnormal Inc.
Completion: 2015