Bloom is a simple pendant light that is inspired by a little flower coming into bloom.
By using the translucent PMMA, coated with a thin mirror layer, it has a beautiful contrast between transmitted light and reflected light. The lamp is made by assembling eight elements like petals.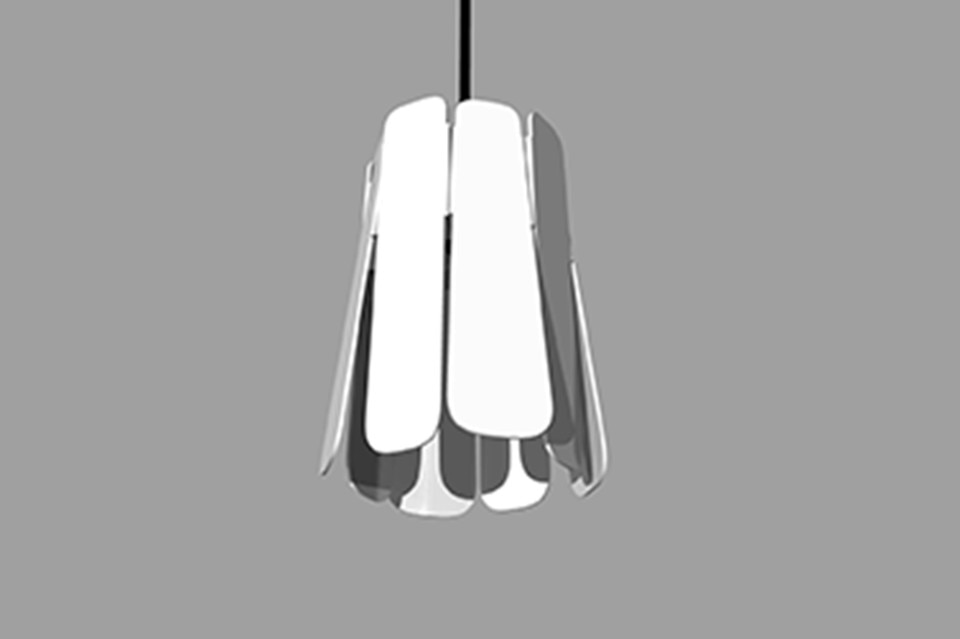 Momo is a table lamp inspired by a flying squirrel. (The Japanese name is "Momonga")  
This lamp is characterized by a form similar to a parachute, reminding the flying squirrel; it is composed by eight pieces made of PMMA half mirror material.

The production process is very simple. The PMMA is firstly cutted in eight pieces by a laser machine, then the pieces are bended and assembled into one lamp.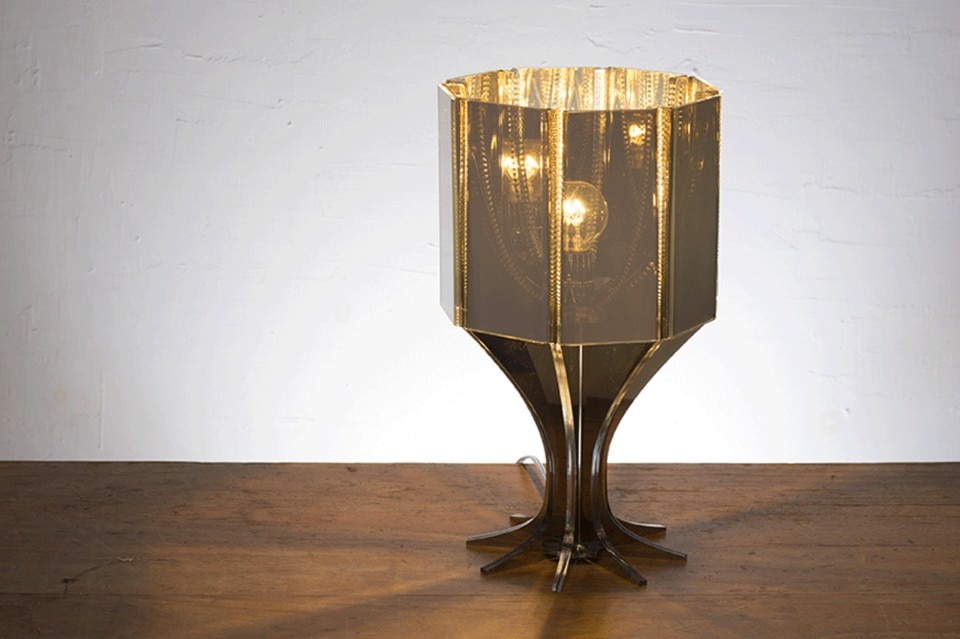 Milk Crown Mirror is a three-dimensional mirror that represents a dramatic moment. This mirror reflects scenery gently and it is designed as a piece of art. It is very light and made of acrylic material that is hard to broken and easy to handle.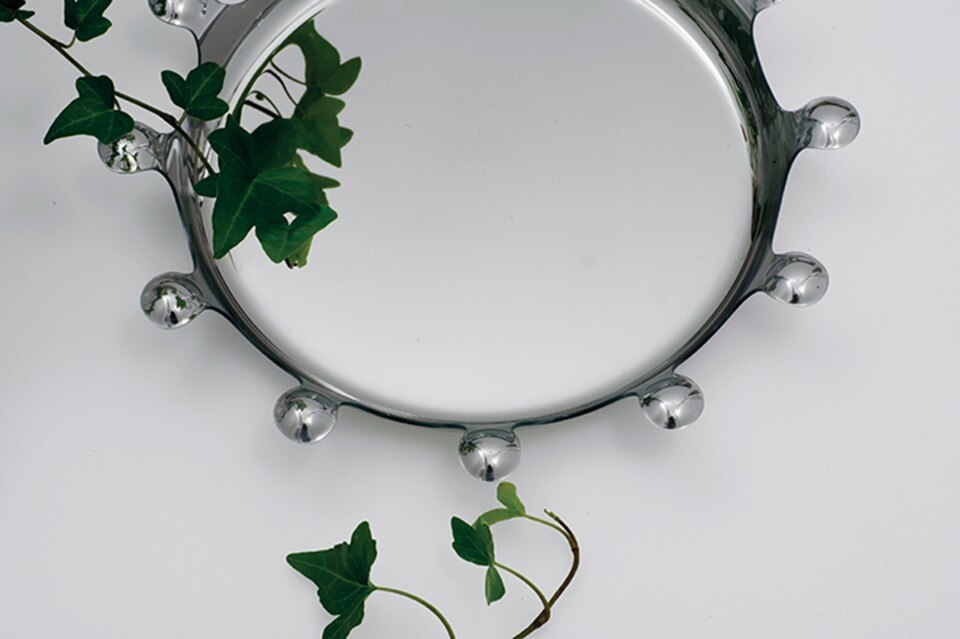 Shower Light is the image of water falling from the shower. This lighting works using a PMMA emitting-surface and optical fiber. Shower Light is highly durable and eco because it uses LED light. It is also safe and easy handling thanks to the light weight.