The project is a winning proposal for the international competition organised by Beam Camp, a summer Camp in New Hampshire for kids.
The competition sought a project built inside the camp and within a budget of 10'000 $. As a team of two architectural students, we designed a timber floating creature fitted with manual steering mechanisms designed to be operated by children.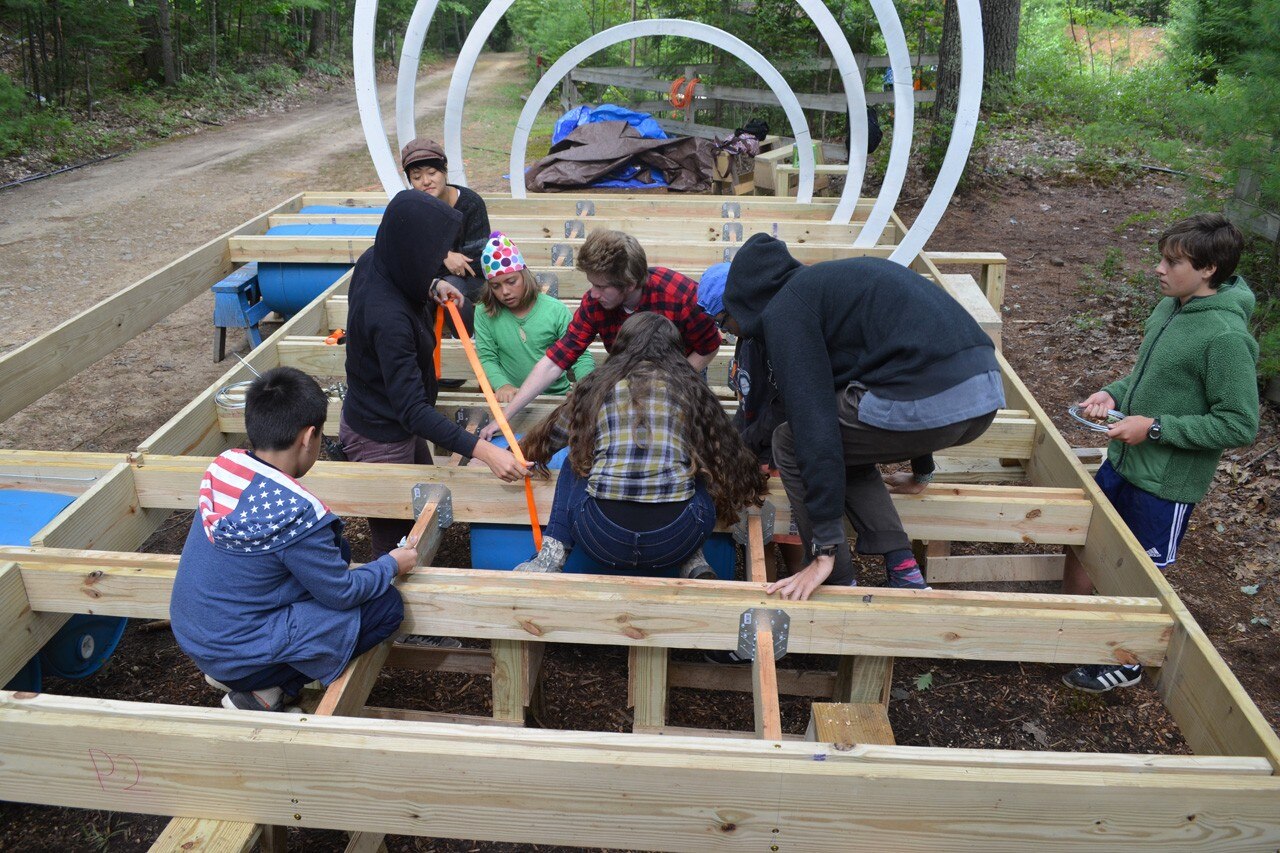 From a distance, the structure gives an impression of a living creature moving on the lake. Creatura is made with 3 different mechanisms: the rotating paddles, the human wheel and the cycling paddles. Without any directional bar, the children had to cooperate to follow a specific track coordinated by the capitan who is on the tower to see outside. The rotating paddles is a set of two side mounted paddles with a central metal handle accessible from the interior of the creatura; a simple rotation of the handle activates the paddles. The human wheel is a rotating wheel with a radius of 1.2 meters with 8 stepping divisions; the motion of walking on the steps activate the rotation of the wheel and move the creatura forward. The cycling paddles is made of recycled bicycle frames and pedals connected to the paddles in the water; foot pedalling motion activates the paddles.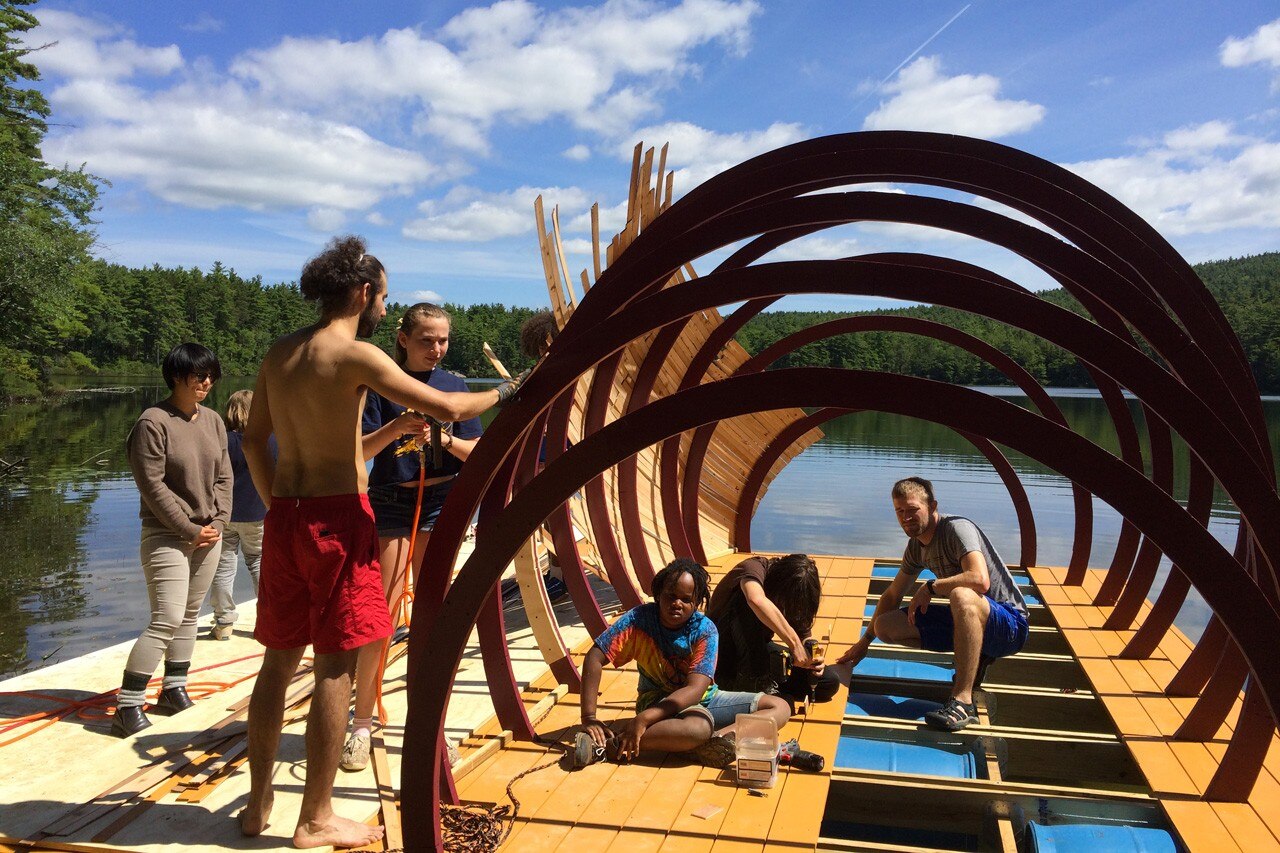 One of the main briefs of the competition was to design an easy and simple construction method which can be adopted by children builders. With this in mind, the project was constructed with prefabricated kit of parts and the construction process last only 3 weeks. Main structural parts consist of laminated plywood ribs as the primary structure and 2x10 timber deck frame as the floating raft combined with 24 plastic barrels. The cladding of the frame is in thin strips of western red cedar, which were easily bent into shape in situ.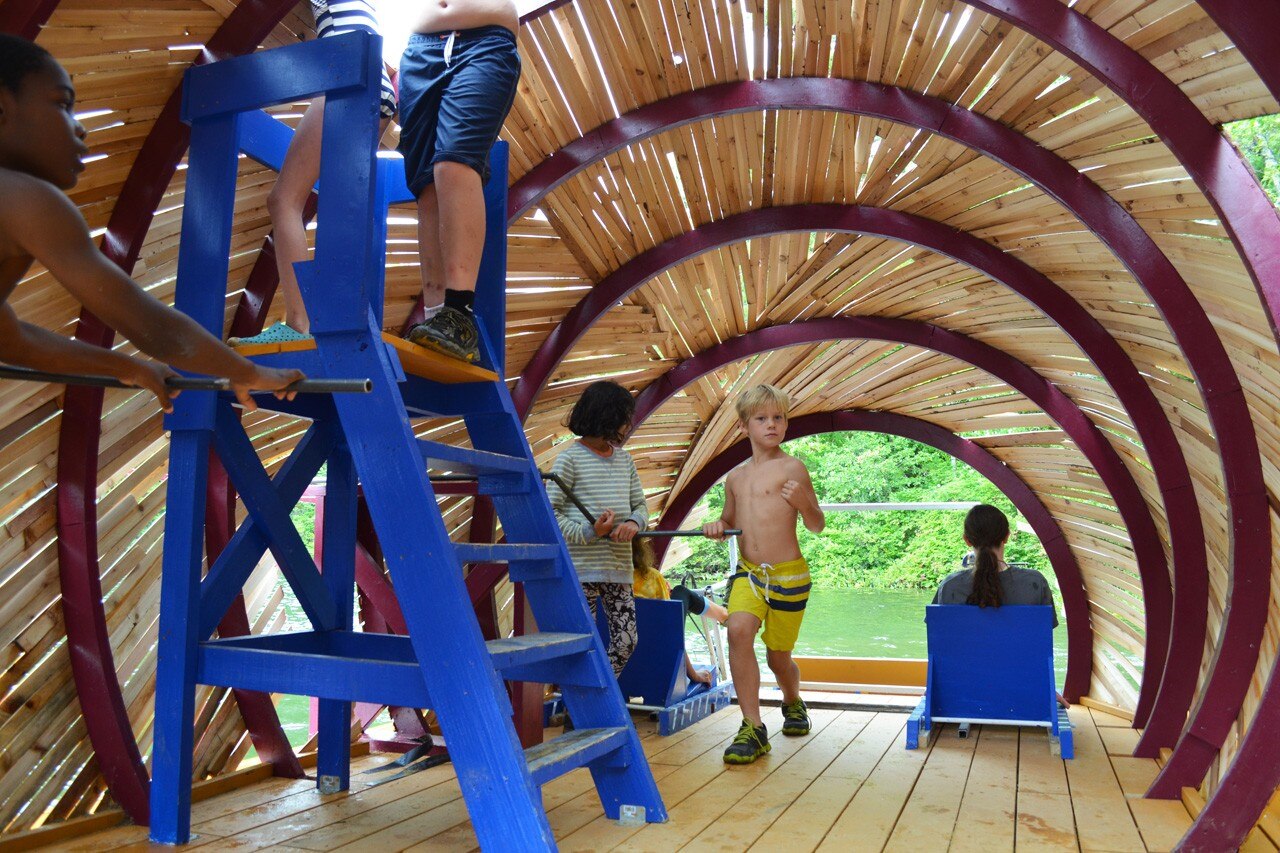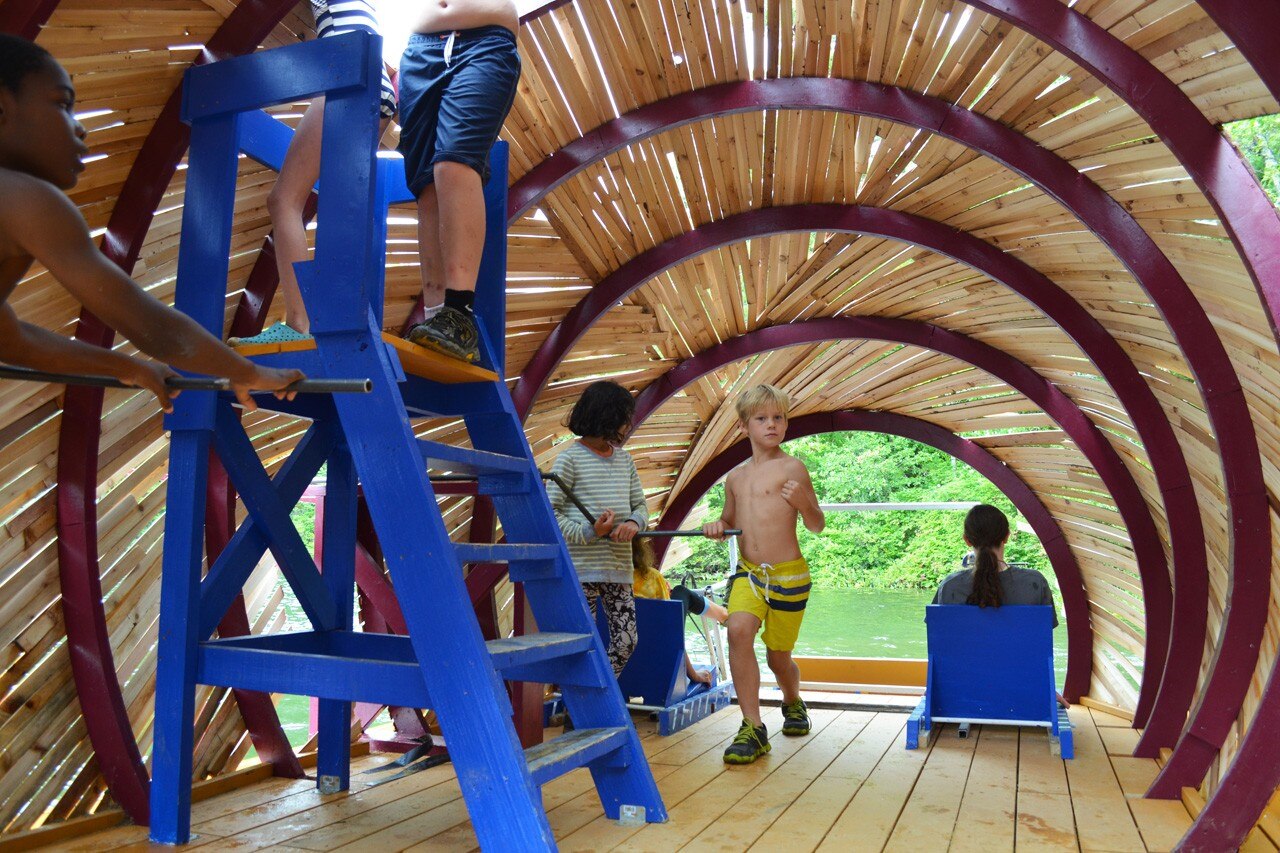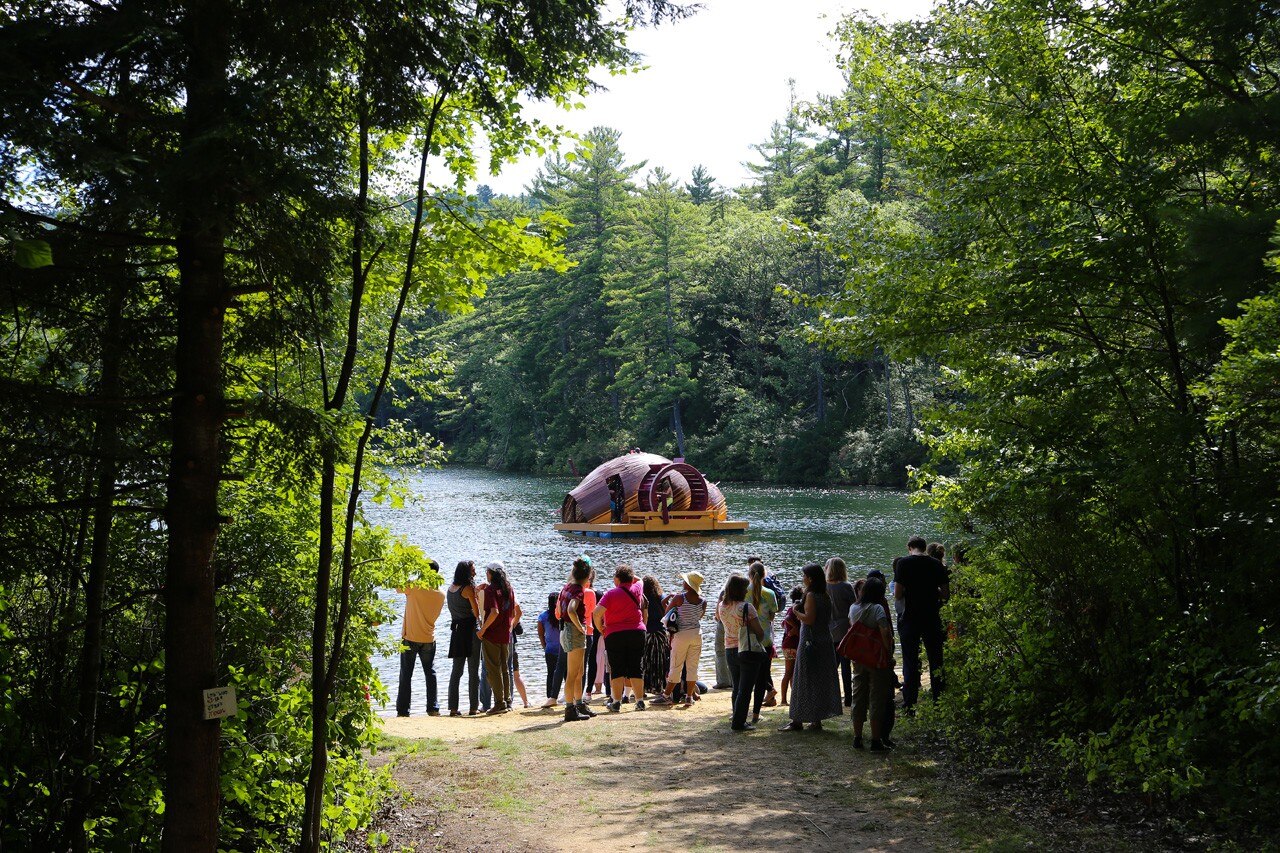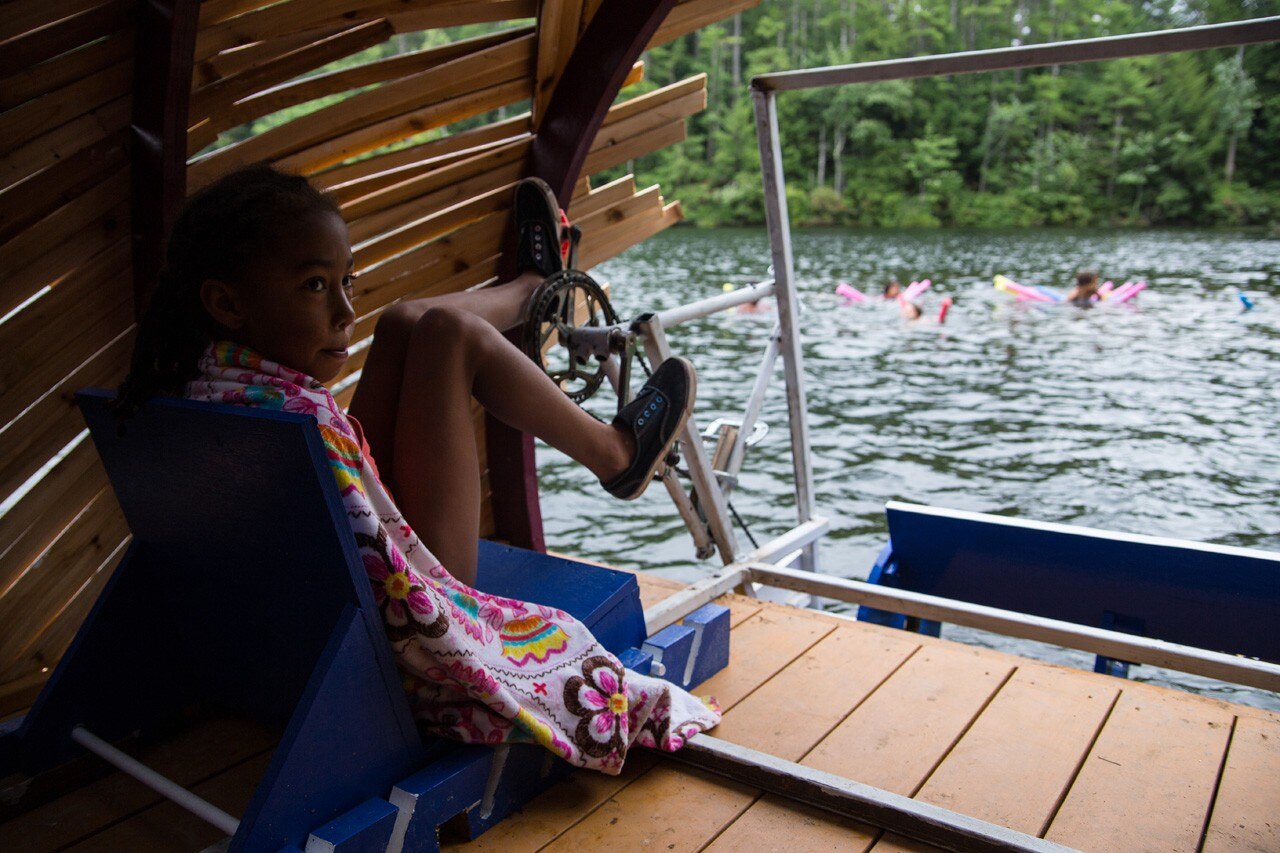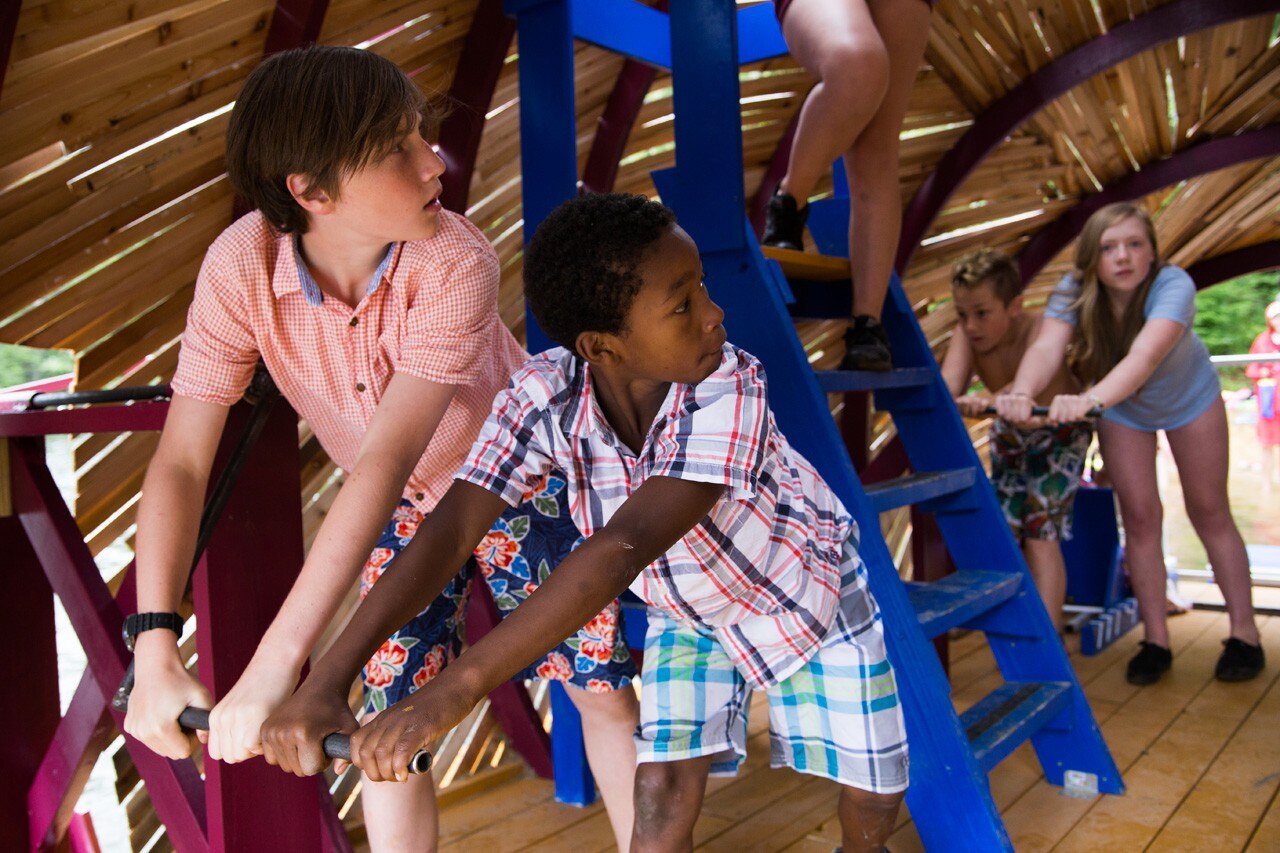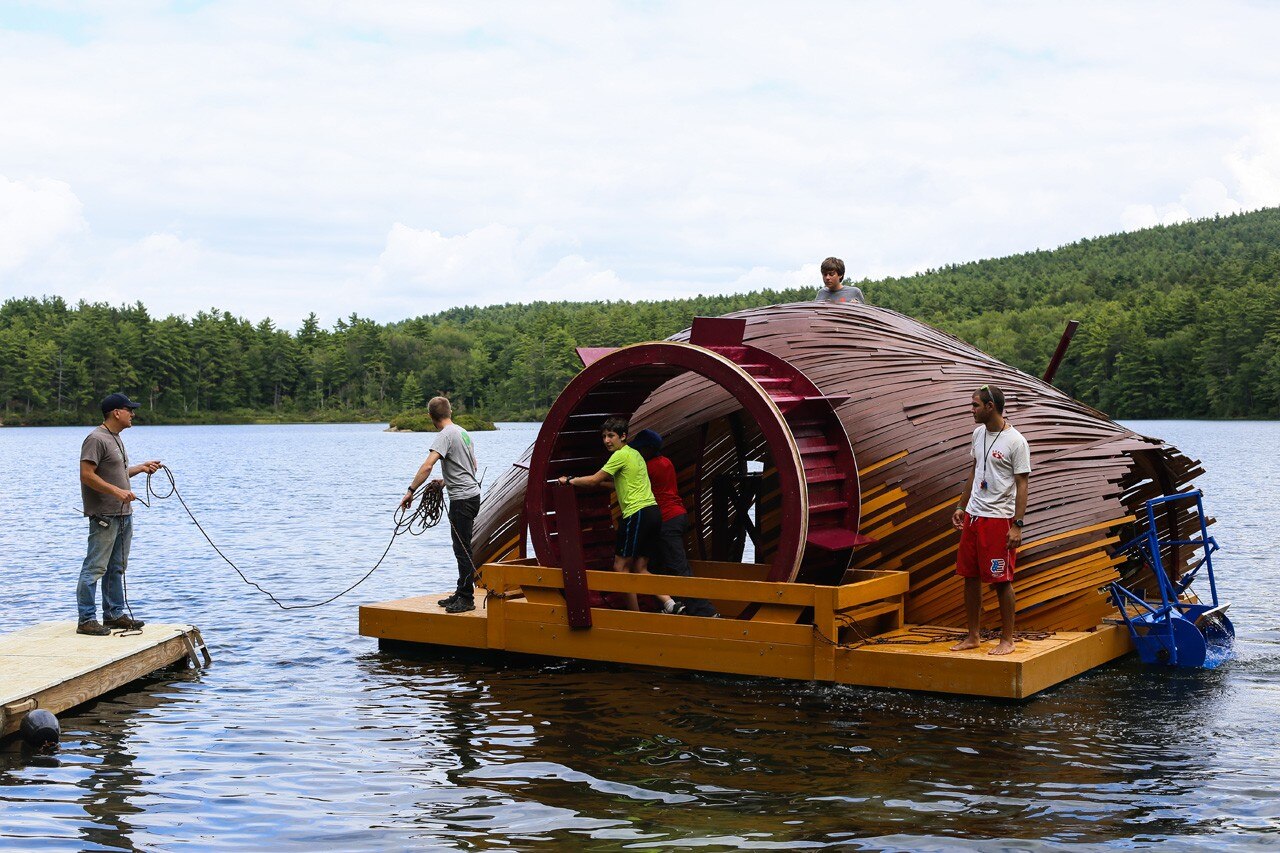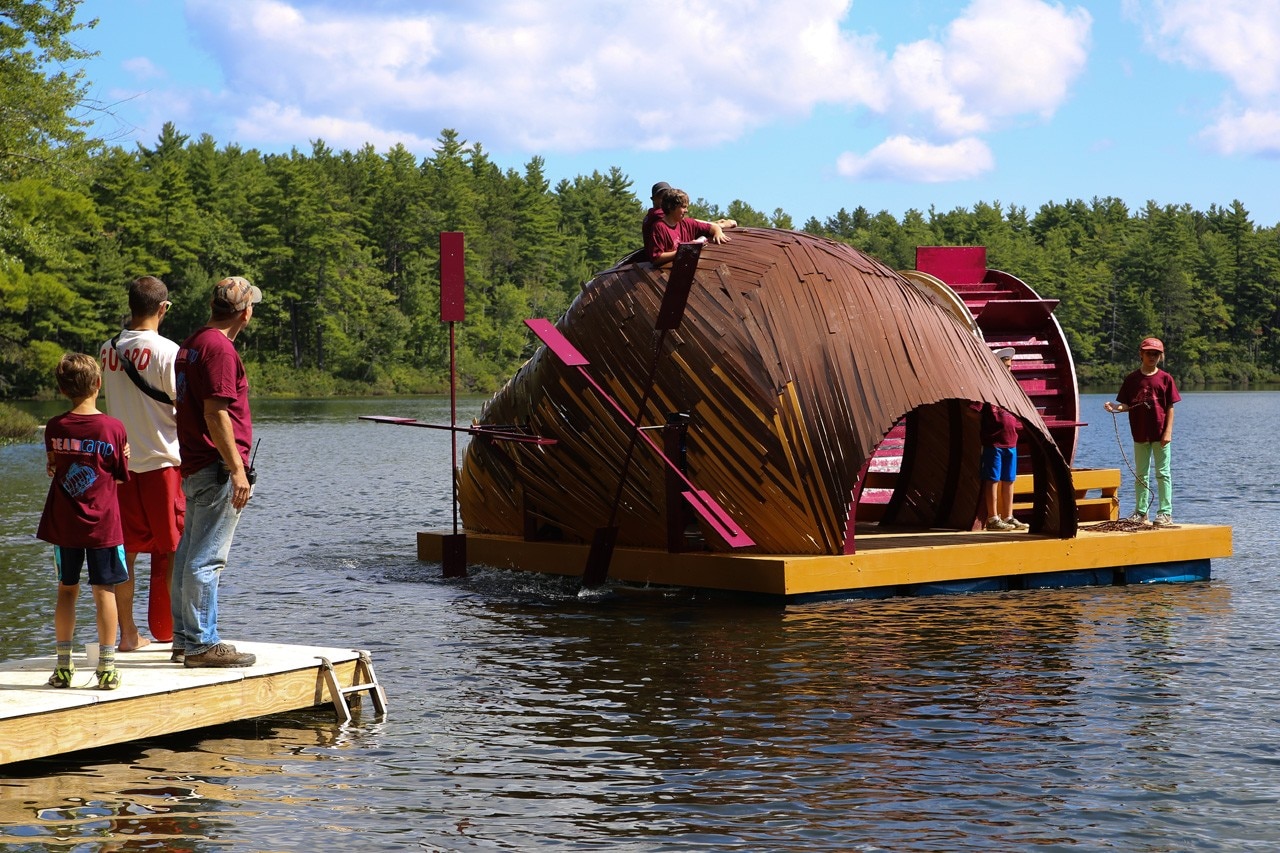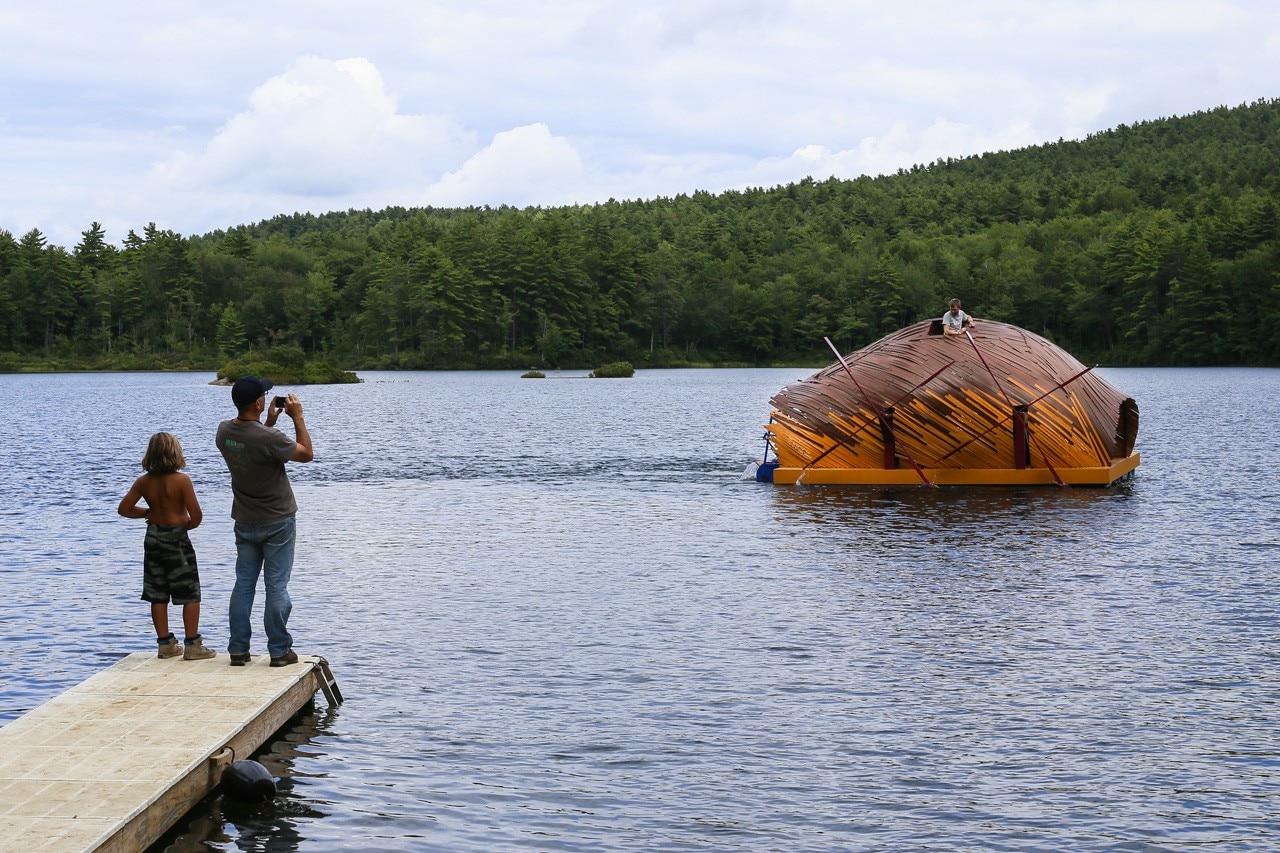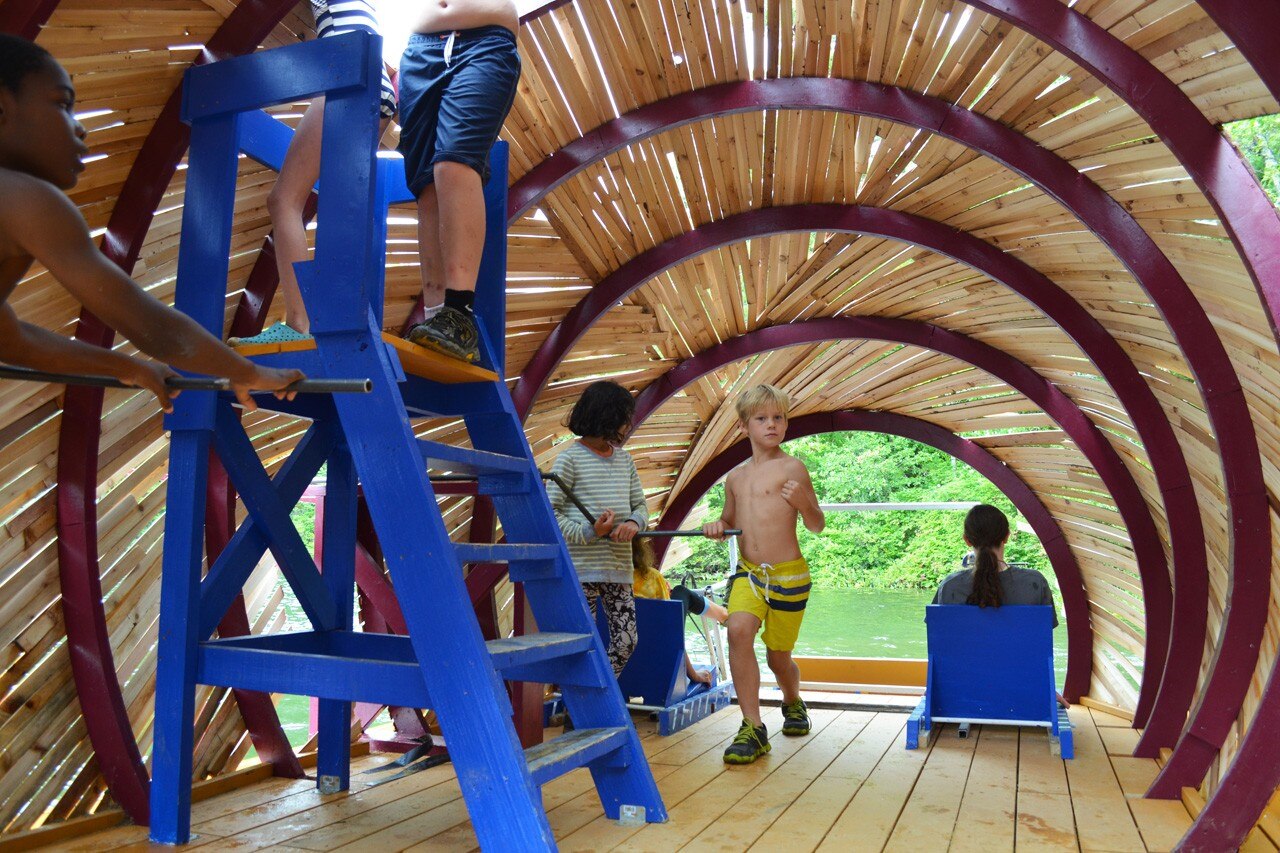 Federico Forestiero & Mark David Torrens, Creatura Project. Photo Mark Torrens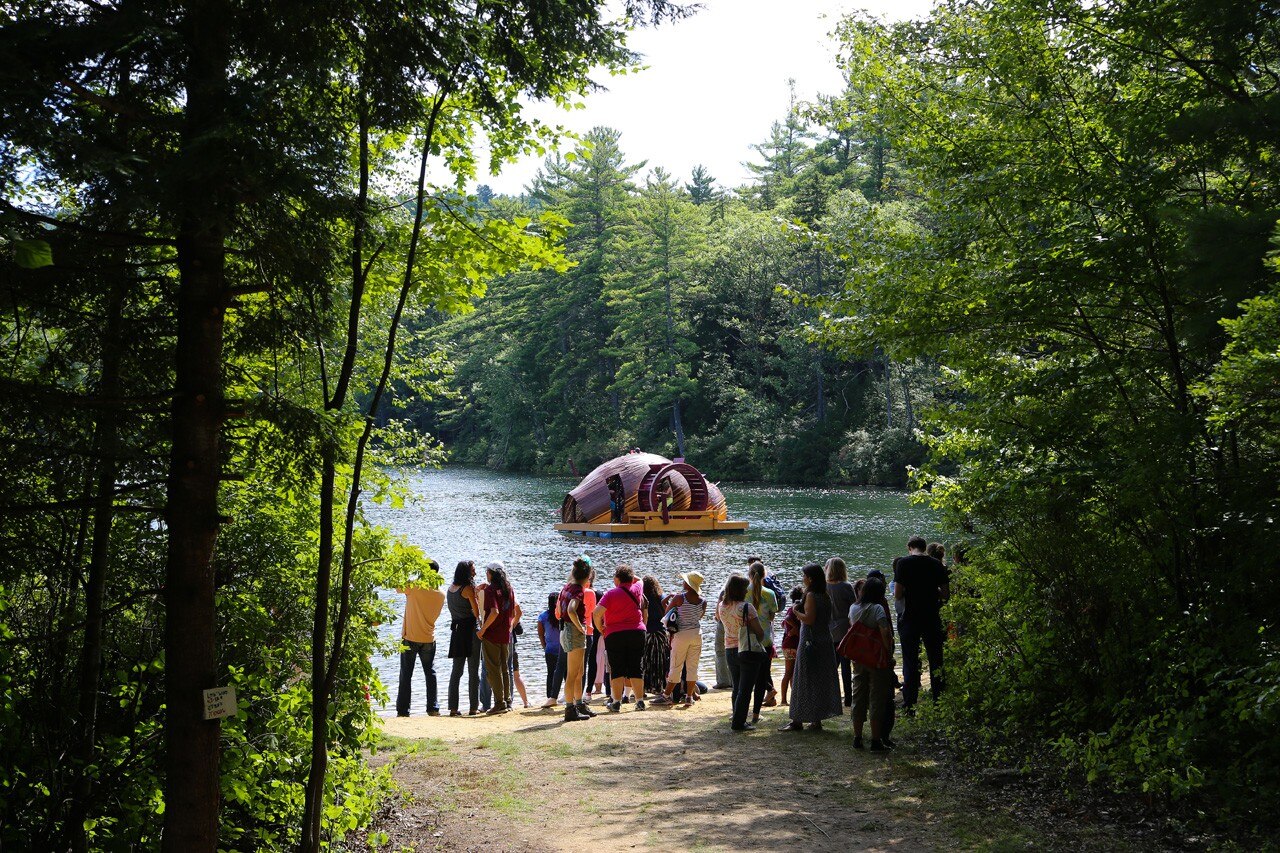 Federico Forestiero & Mark David Torrens, Creatura Project. Photo Danny Kahn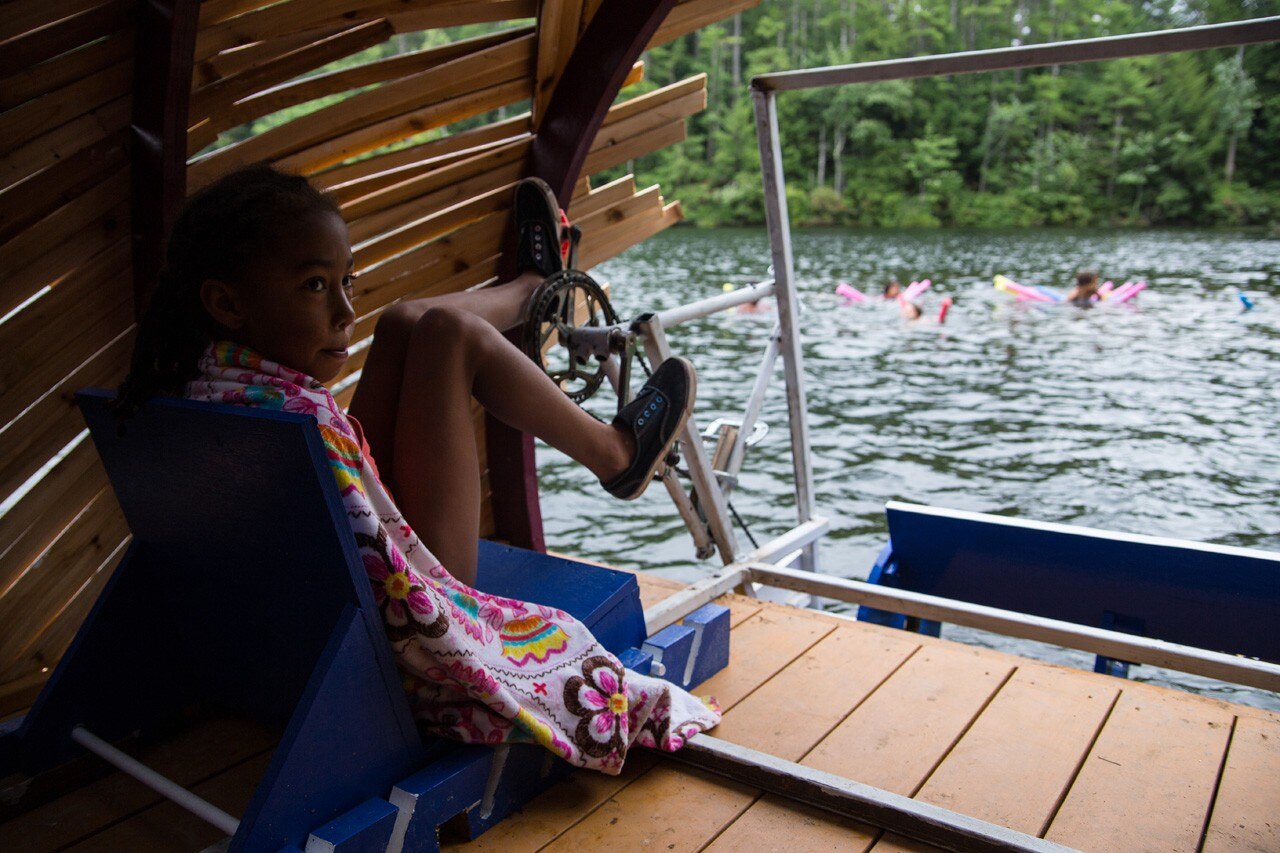 Federico Forestiero & Mark David Torrens, Creatura Project. Photo David Golann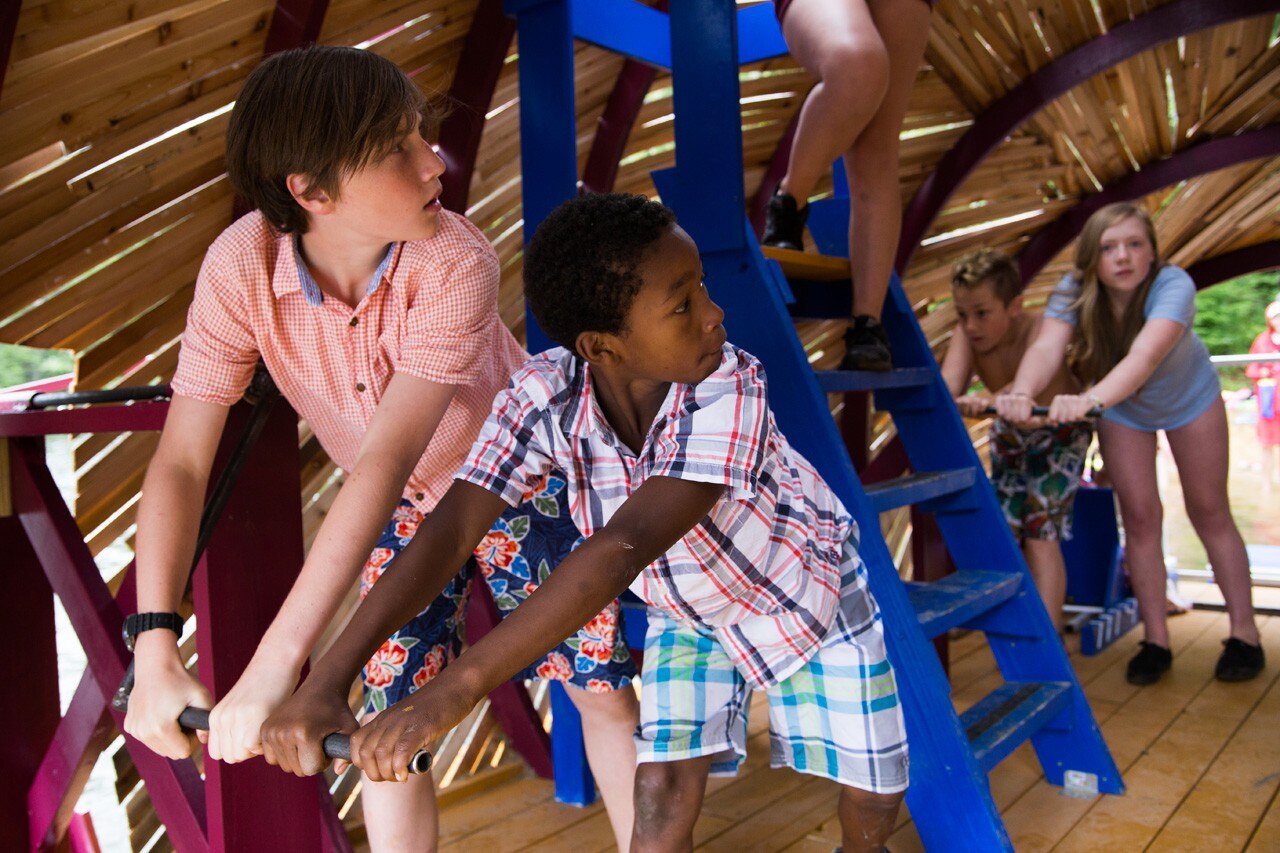 Federico Forestiero & Mark David Torrens, Creatura Project. Photo David Golann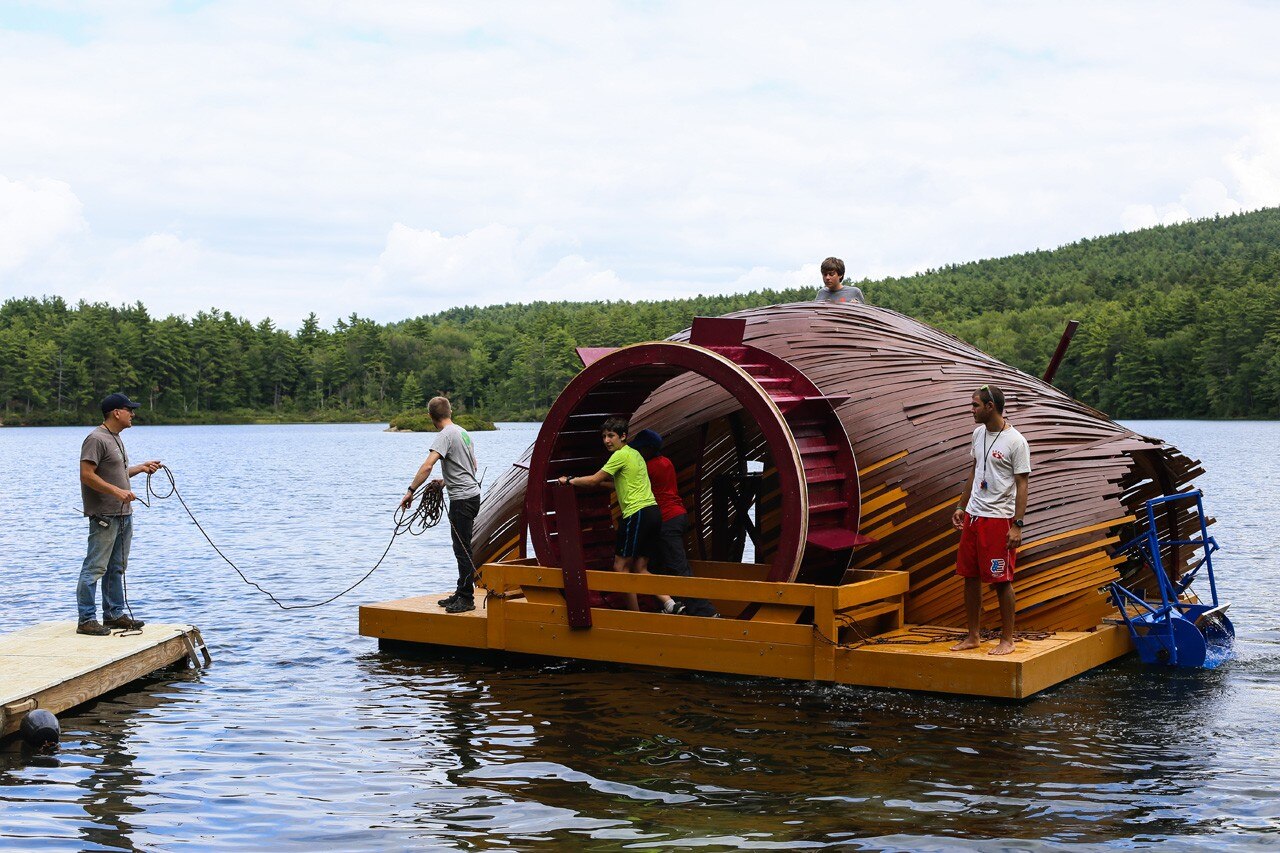 Federico Forestiero & Mark David Torrens, Creatura Project. Photo Danny Kahn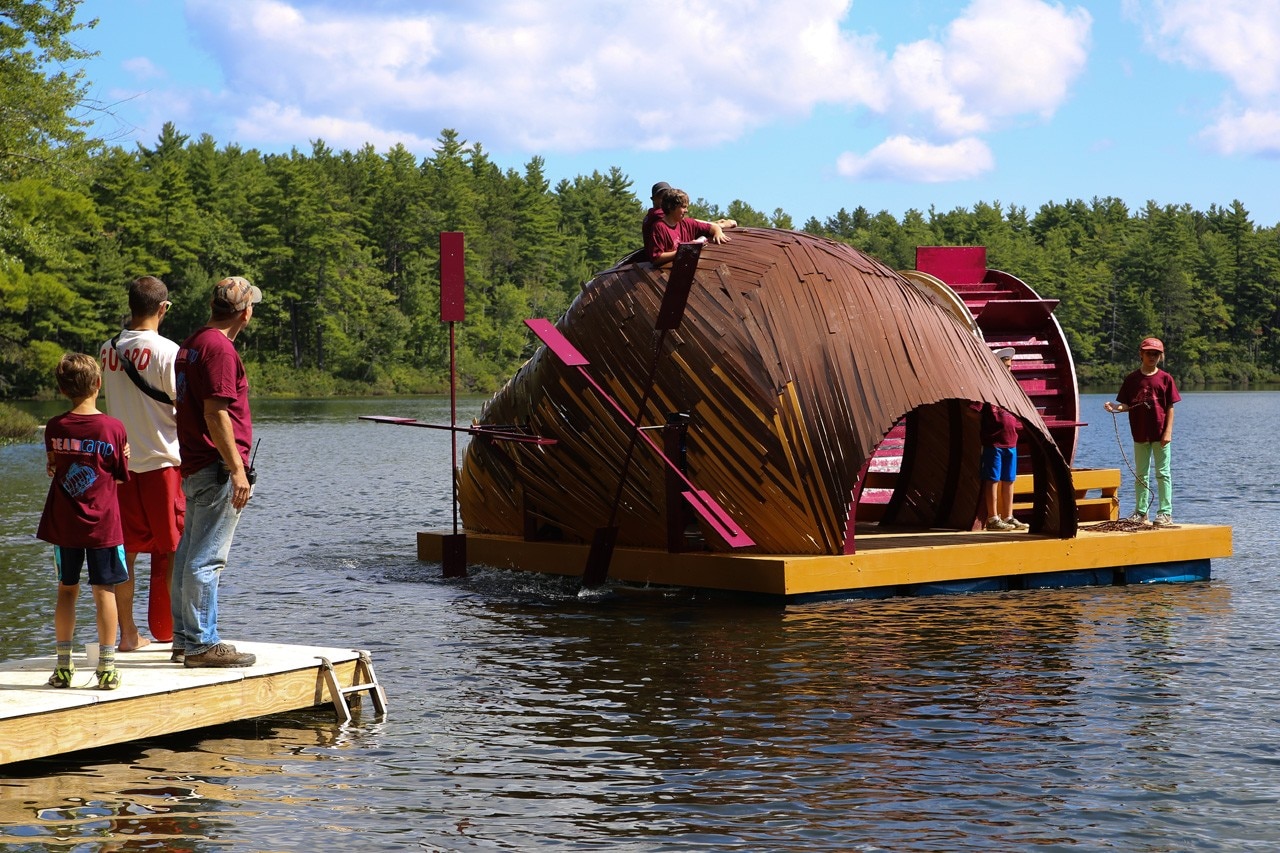 Federico Forestiero & Mark David Torrens, Creatura Project. Photo Danny Kahn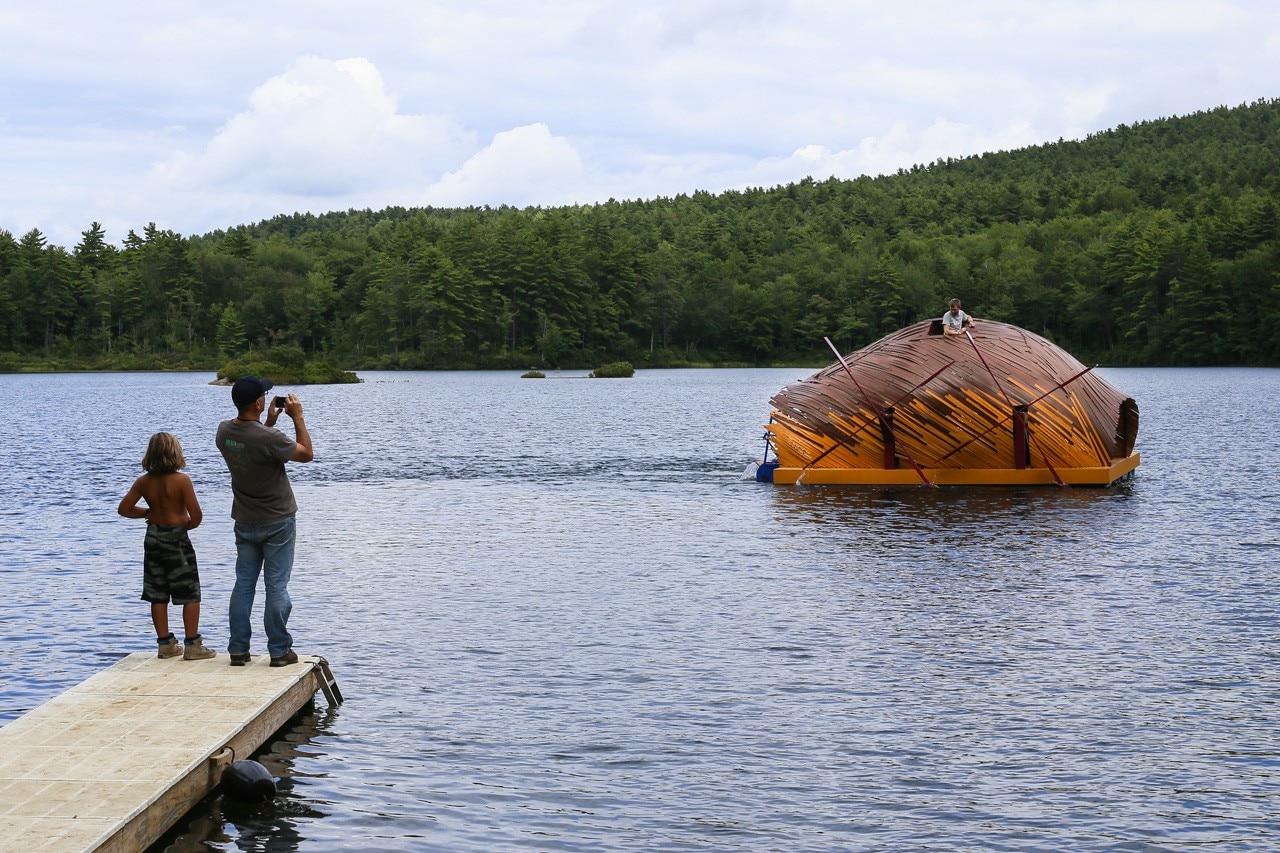 Federico Forestiero & Mark David Torrens, Creatura Project
Colouring photoshop
Federico Forestiero & Mark David Torrens, Creatura Project, disegno

Project team: Federico Forestiero & Mark David Torrens
Commissioned by: Beam Camp, Strafford, New Hampshire
Area: 25 sqm
Cost: 10,000 $
Completed: 2014