The dual exhibitions "Functional Sculpture / Sculptural Furniture" act as mirrors, remodeling known artworks into functional design and cabinets into theatrical, sculptural stages.

Re-visualizing and re-engineering the familiar pieces of our lives, Errazuriz turns them around and backwards, reflecting one another.
Errazuriz co-opts the standard design objects of our daily lives – a bike, a lamp, a table, a door, a swingset – and asks viewers to look again, to linger a little longer, and to question our accustomed design. Errazuriz remakes familiar objects, adding humor, darkness, profanity, shock, provocation and obsession.
His interventions include: a lamp made by replacing the head of a taxidermied chicken with a lightbulb; a racing motorcycle where the engine doubles as an open casket for a small bird; swapping out the seat of a playground swingset for a child-size wheelchair. The irreverent and shocking functional objects, can also be seen as memento mori furniture – works about mortality and our fragile bodies. There is often a wink and homage to period style and art historical icons.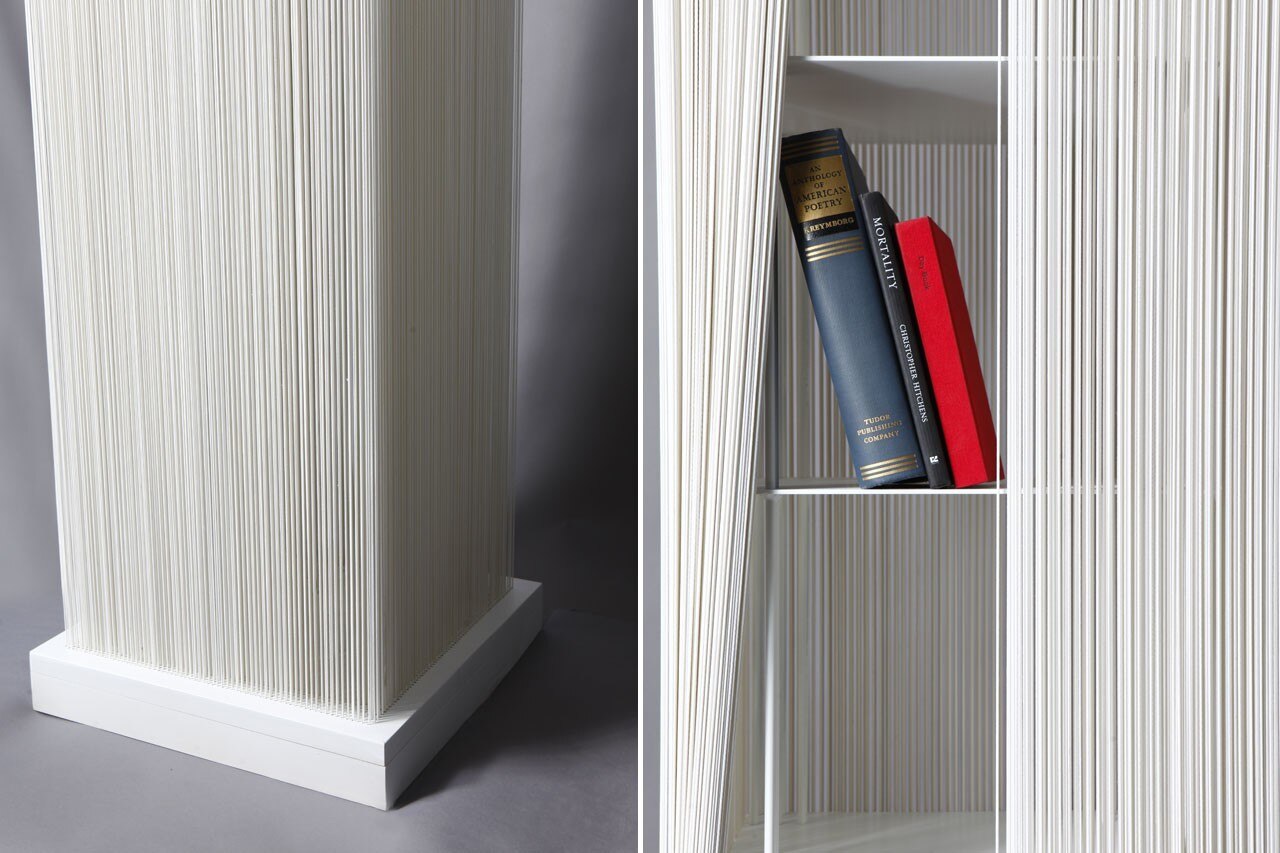 At Salon 94, Errazuriz wraps a delicate mahogany shelving system around a marble replica of the Venus d'Arles. The functioning bookshelves double as scaffolding, and we are positioned as a tourist viewing an antiquity in a perpetual state of conservation, with its hidden parts and obstructed views. The half-naked, halfdraped goddess of beauty is a much admired, copied and cosmetically reworked theme among Greco Roman sculptors.
The original Venus d'Arles was a gift from Julius Caesar to the city of Arles and was lost until it was unearthed in 17th century Versailles. Still today, the Louvre questions whether to place the work in Antiquities or its 17th Century galleries. She languishes in the storeroom, forever invisible. Errazuriz here pairs the seen with the unseen, and playfully turns the Venus replica into home design, confounding classification, and turning a famed sculpture into furniture.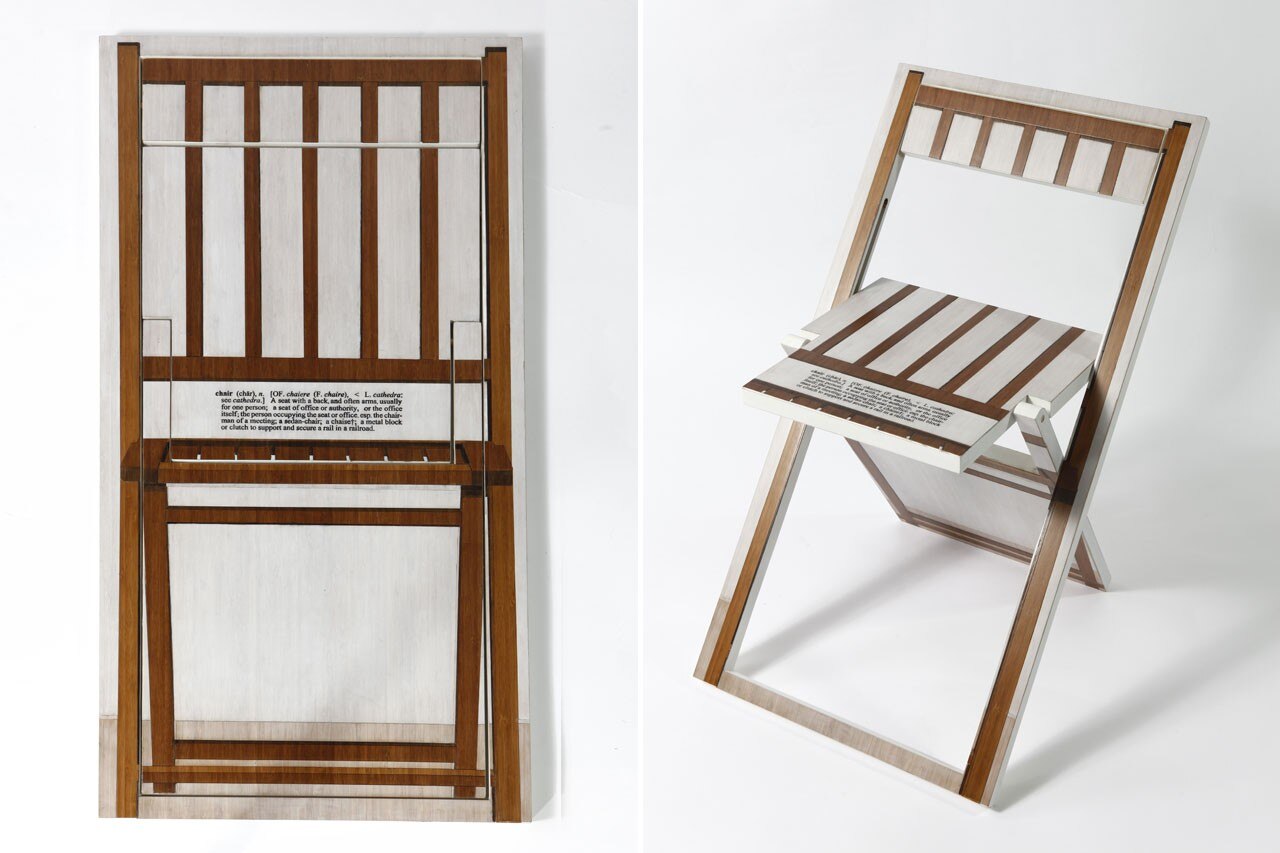 Errazuriz relentlessly collides the division of visual art and design. He takes, for example, Joseph Kosuth's legendary 1965 One and Three Chairs, made up of a generic photograph of a chair, an actual wooden chair, and the dictionary definition of the chair, combining them meticulously with traditional wood marquetry into one folding chair that hangs on the wall, or can be used as a chair. Errazuriz makes a single chair with object, photograph, and definition in one piece.
The designer riffs on the urban legend that MoMA stored Kosuth's work according to the logic of the museum: the actual chair in the design department, its photograph in the photography department, and its definition in the library! Paying homage to this story, Errazuriz humorously, inextricably connects the three elements. Recontextualizing this seminal work, he also places the multiple realms of the object – material, visual representation, and language – onto the surface.
The concurrent exhibition at Cristina Grajales Gallery is a play of six cabinets in dialogue. Here, Errazuriz reinvents the standard box where personal treasures are stored. The idea of "opening" the cabinet is an exercise in turning functional object into sculpture.
Re-shaping standard engineering, Errazuriz's Explosion lays bare the nucleus of the cabinet when the connected exterior panels are pulled outward; Kaleidoscope multiplies the interior objects with mirror paneling; Porcupine's individually controlled quill-like slats can lay flat or be configured outwards; Mini Magistral has an aggressive exterior of 20,000 outward facing bamboo skewers; Wave has a vertical orientation like the scissor doors of a Lamborghini. Errazuriz says, "I'm inviting people to look at one of the simplest forms of furniture design and to forget that we're talking about furniture, instead to see it as a way of breaking a box."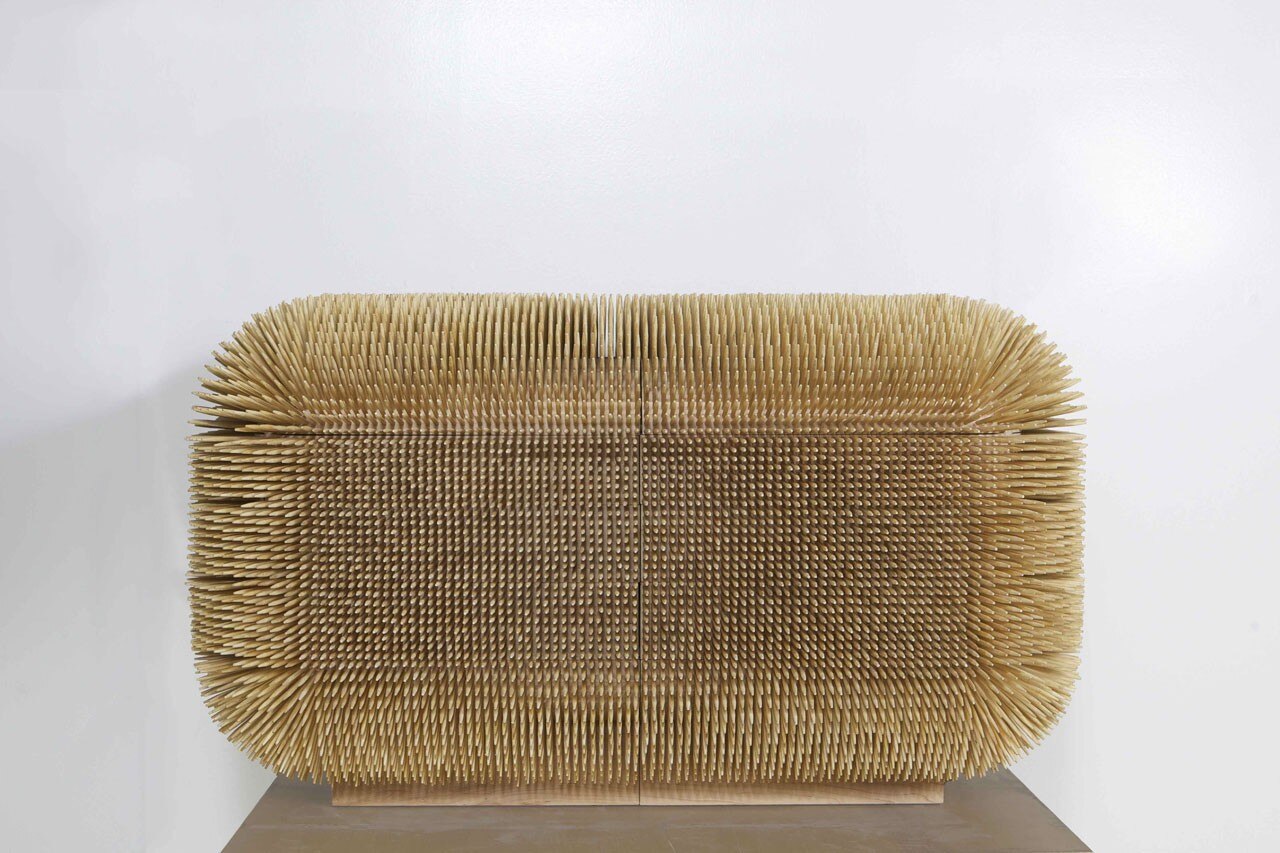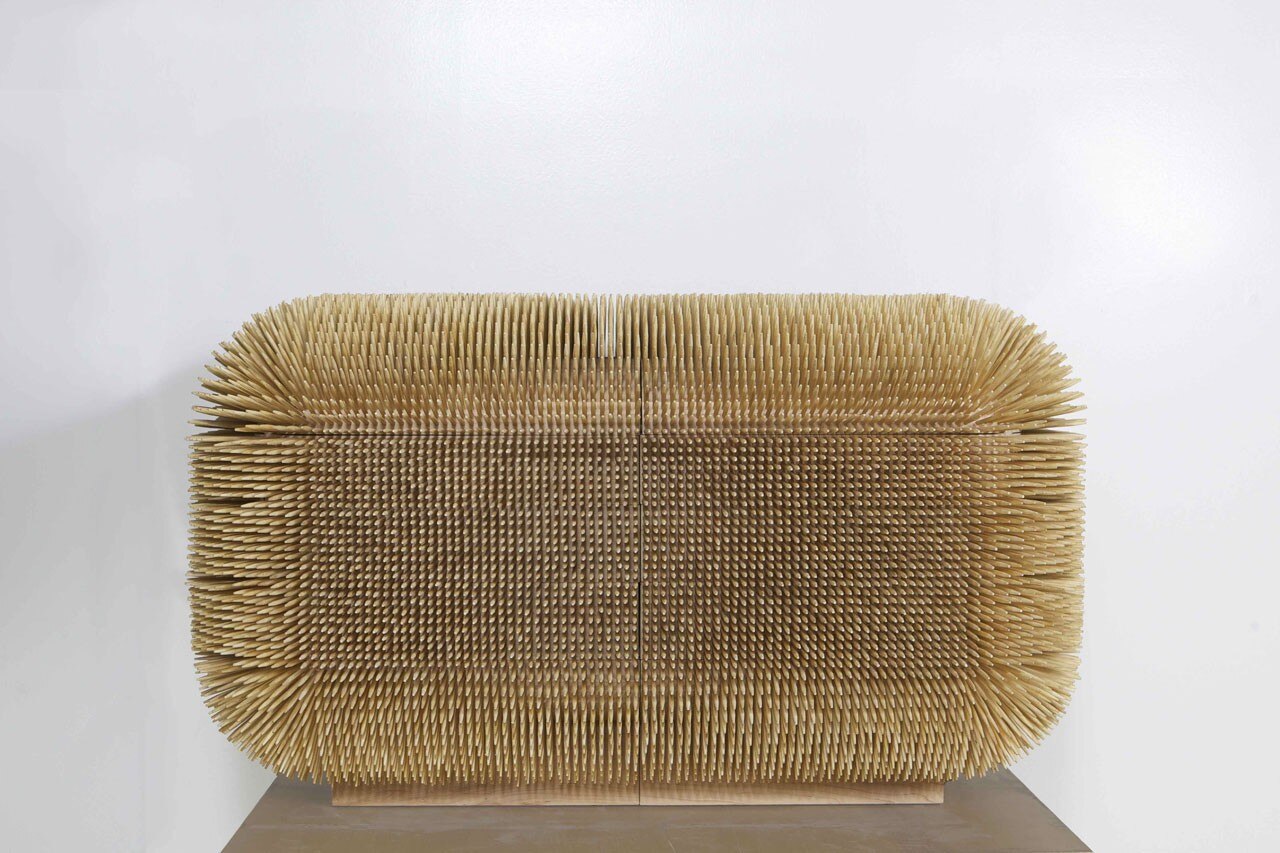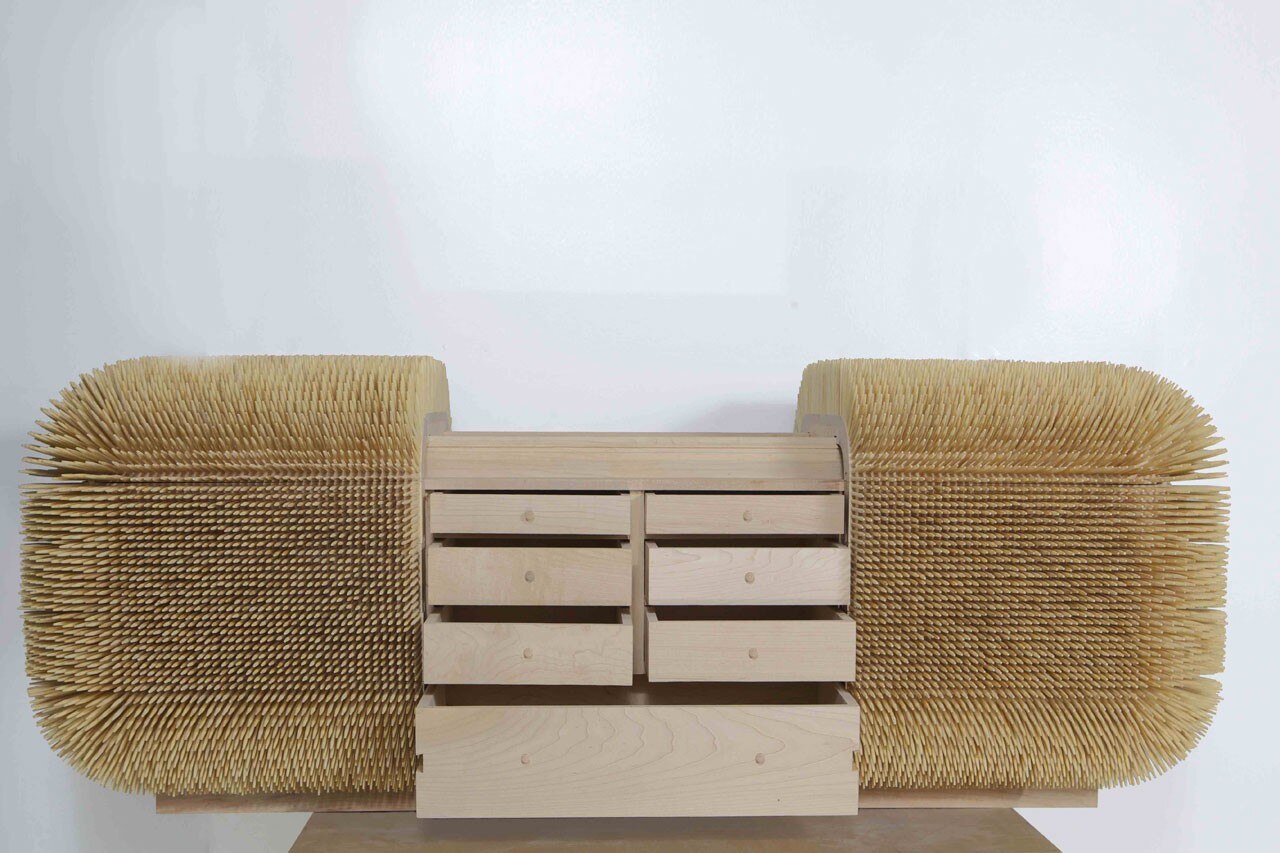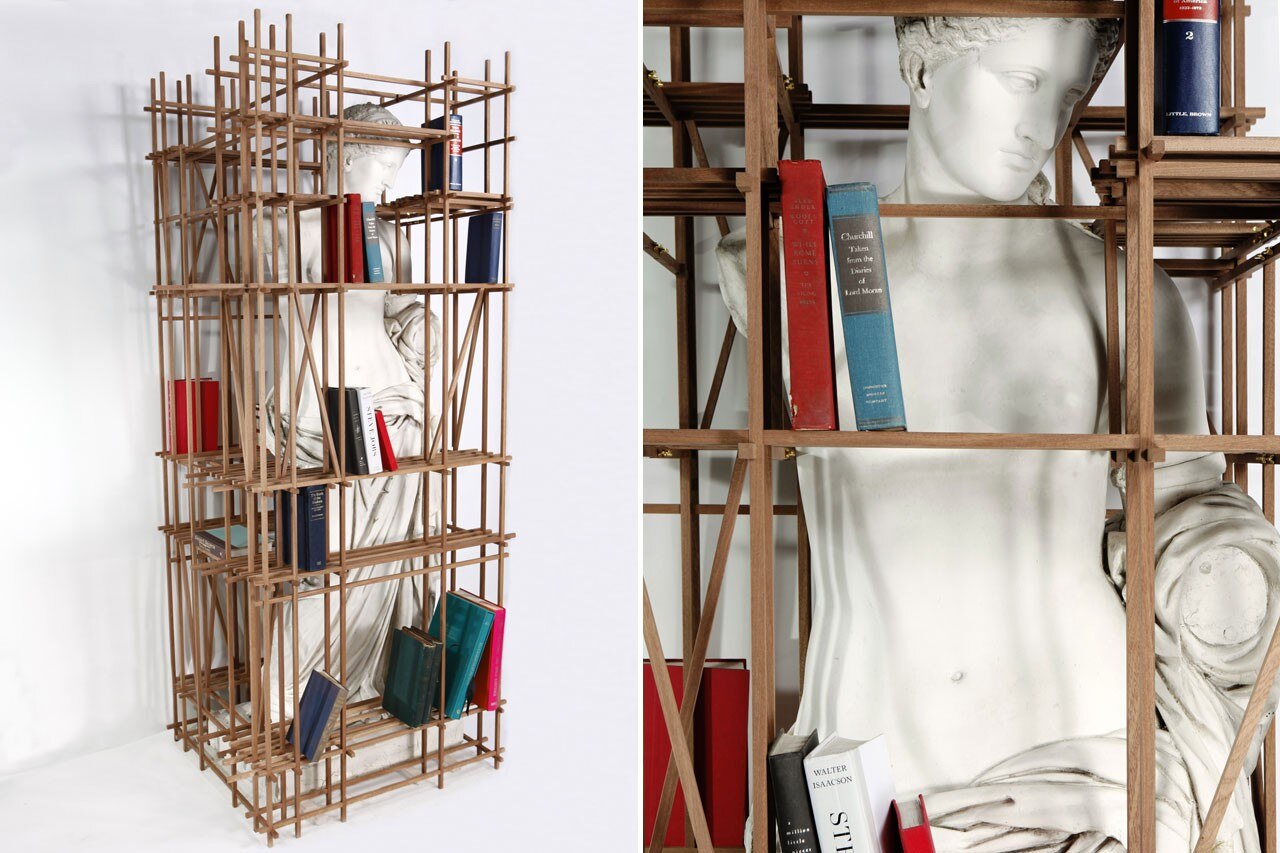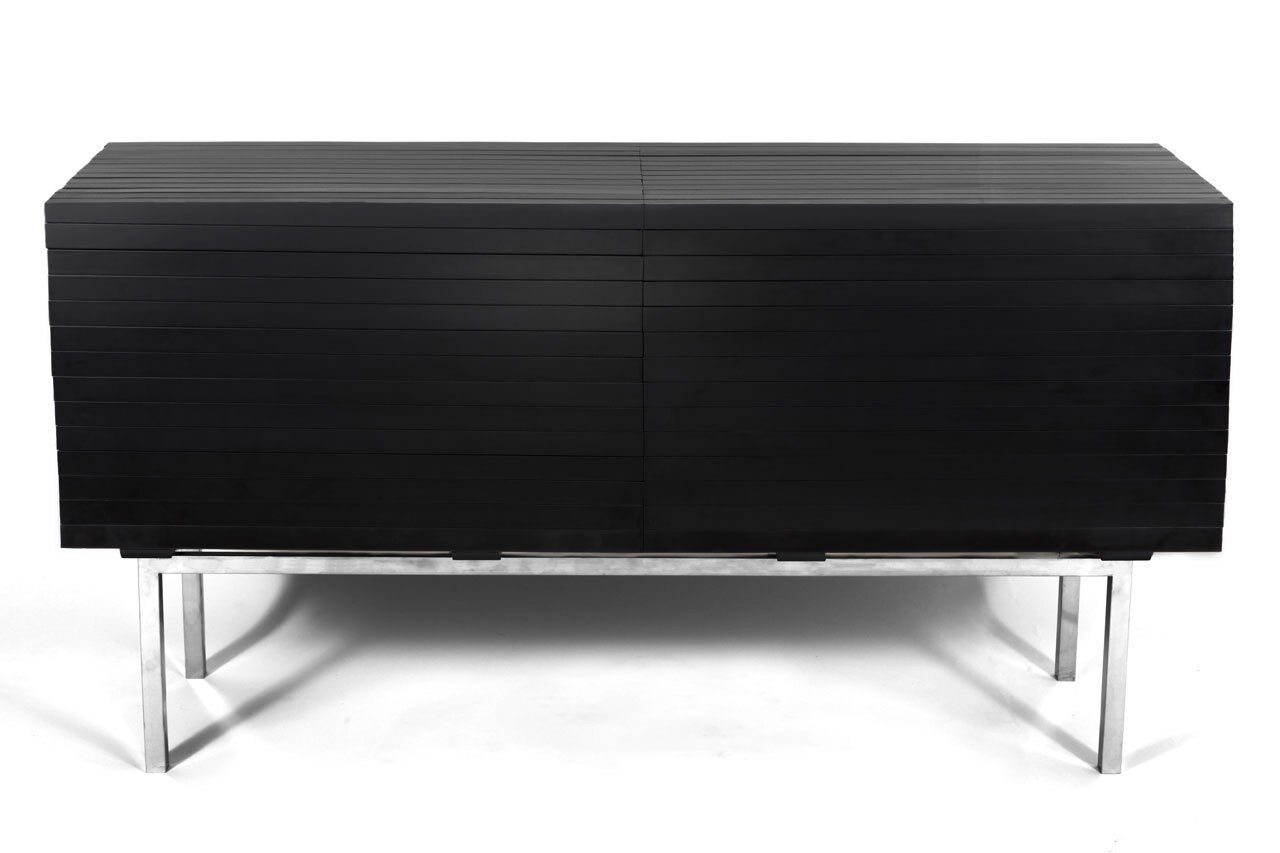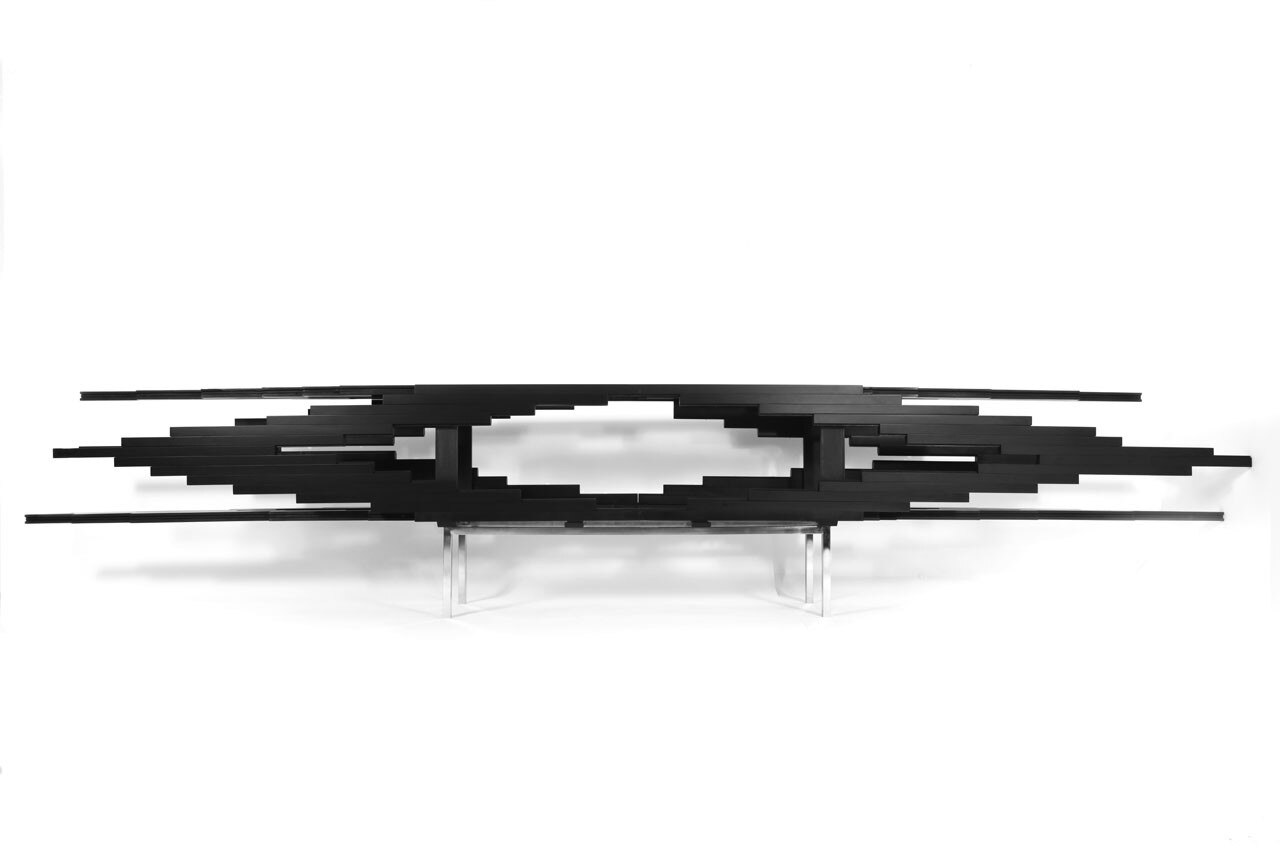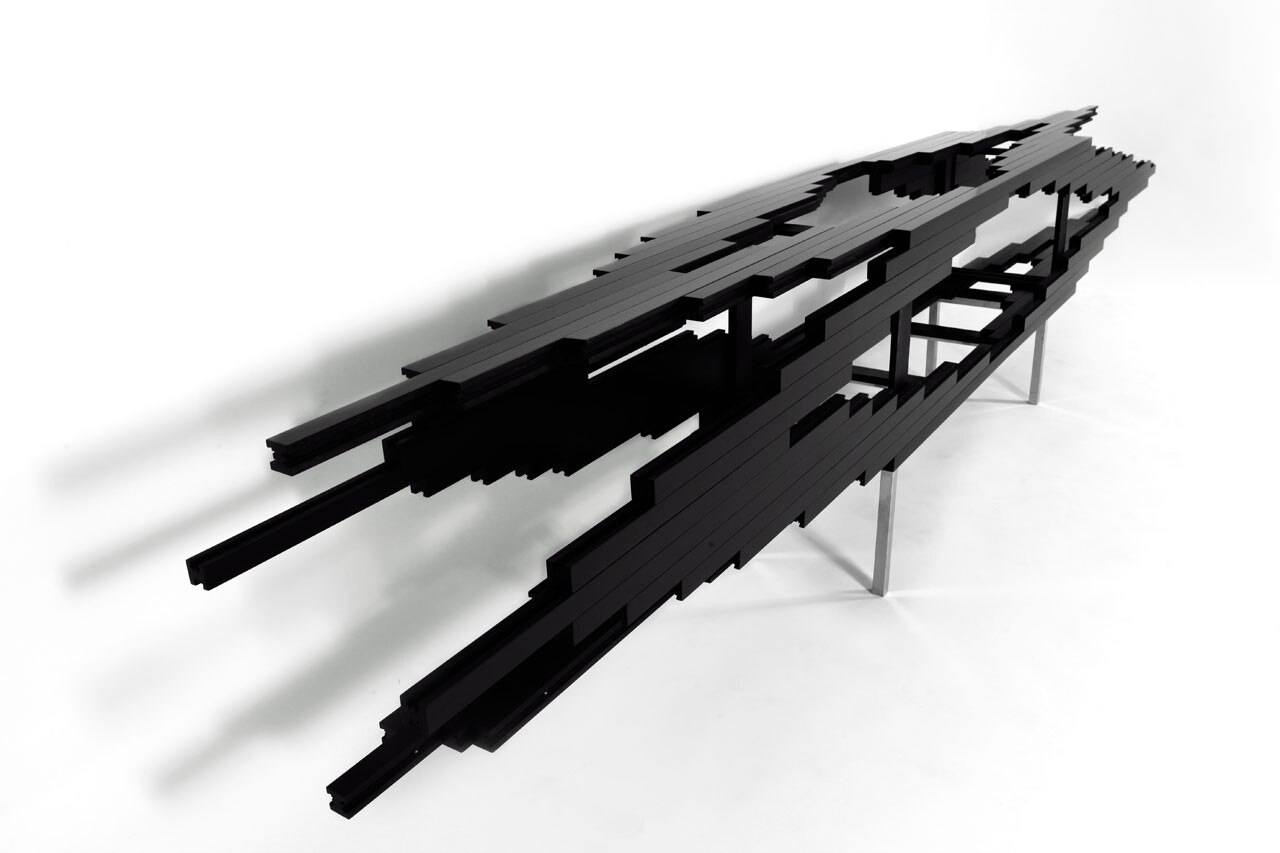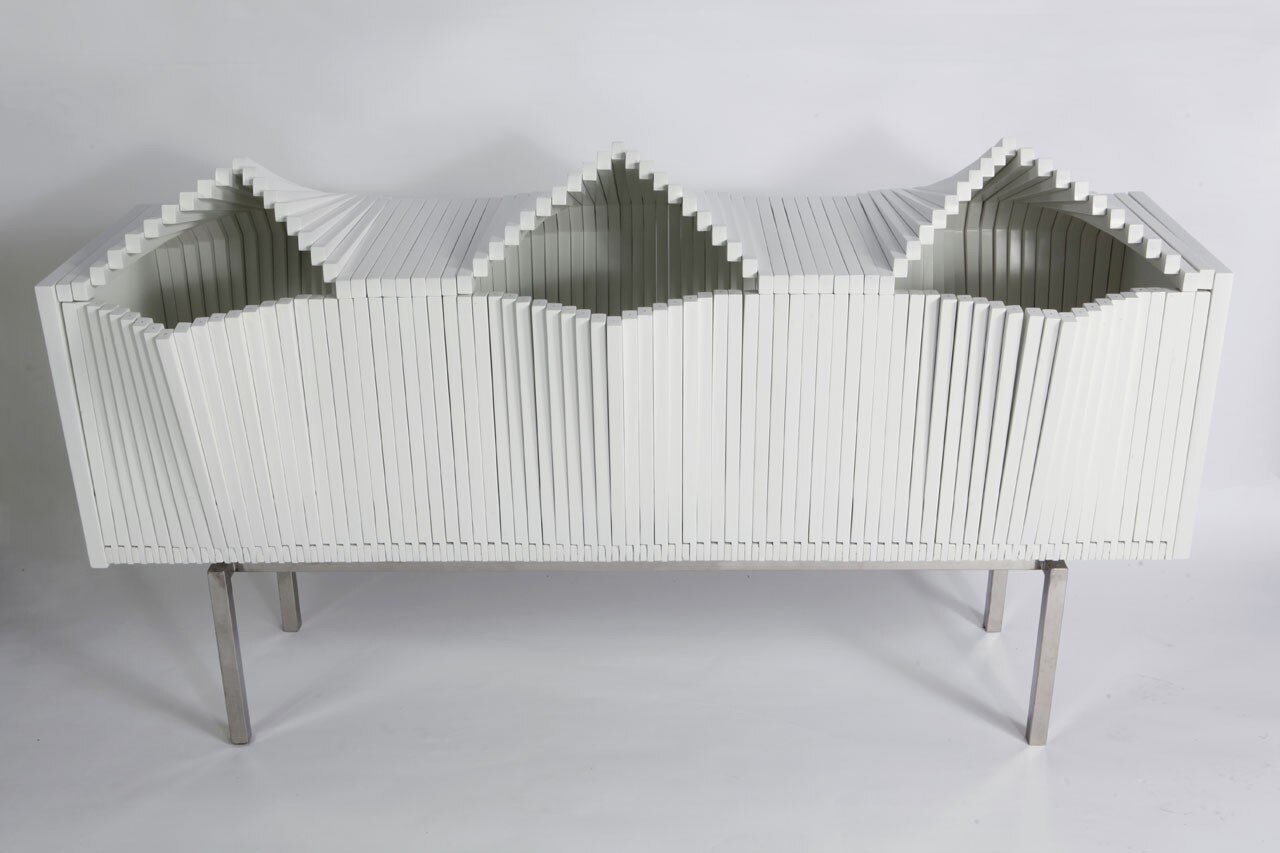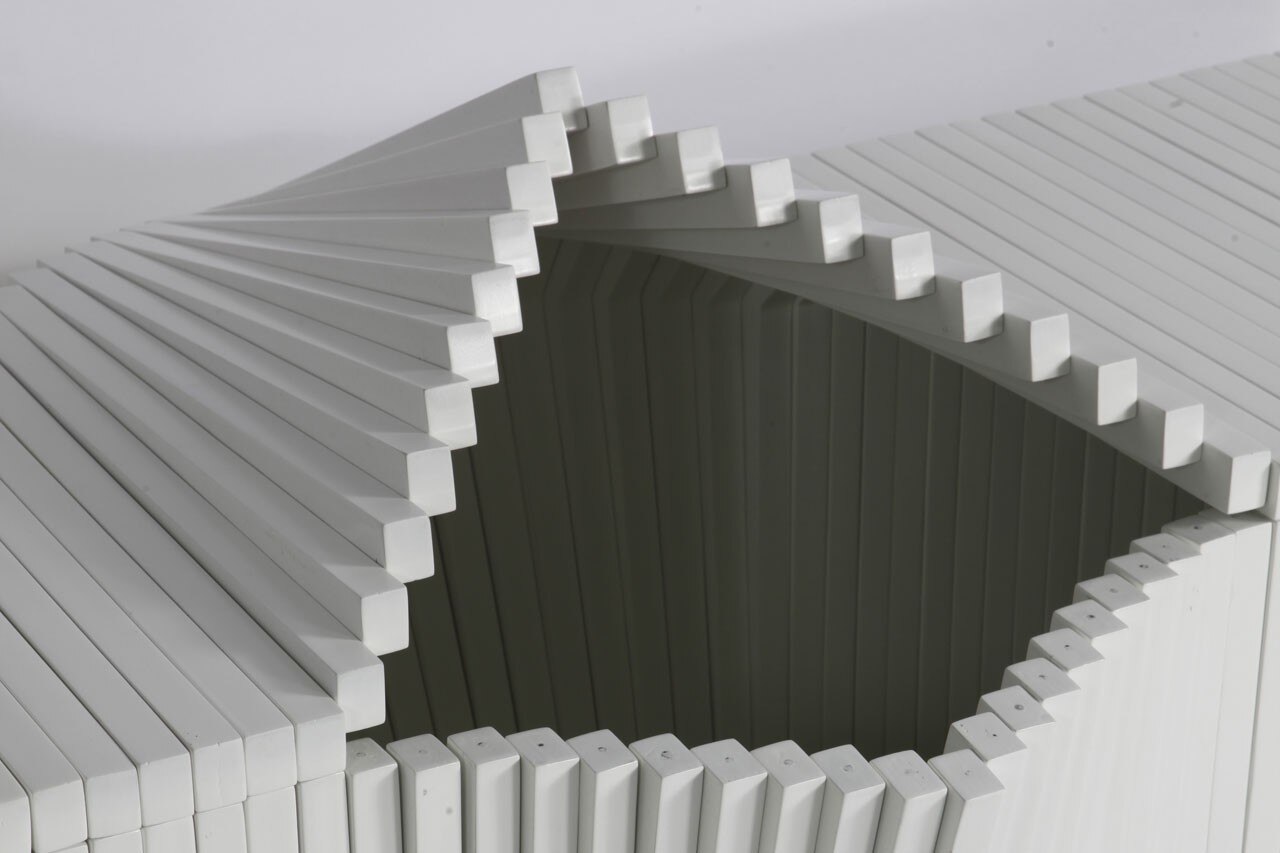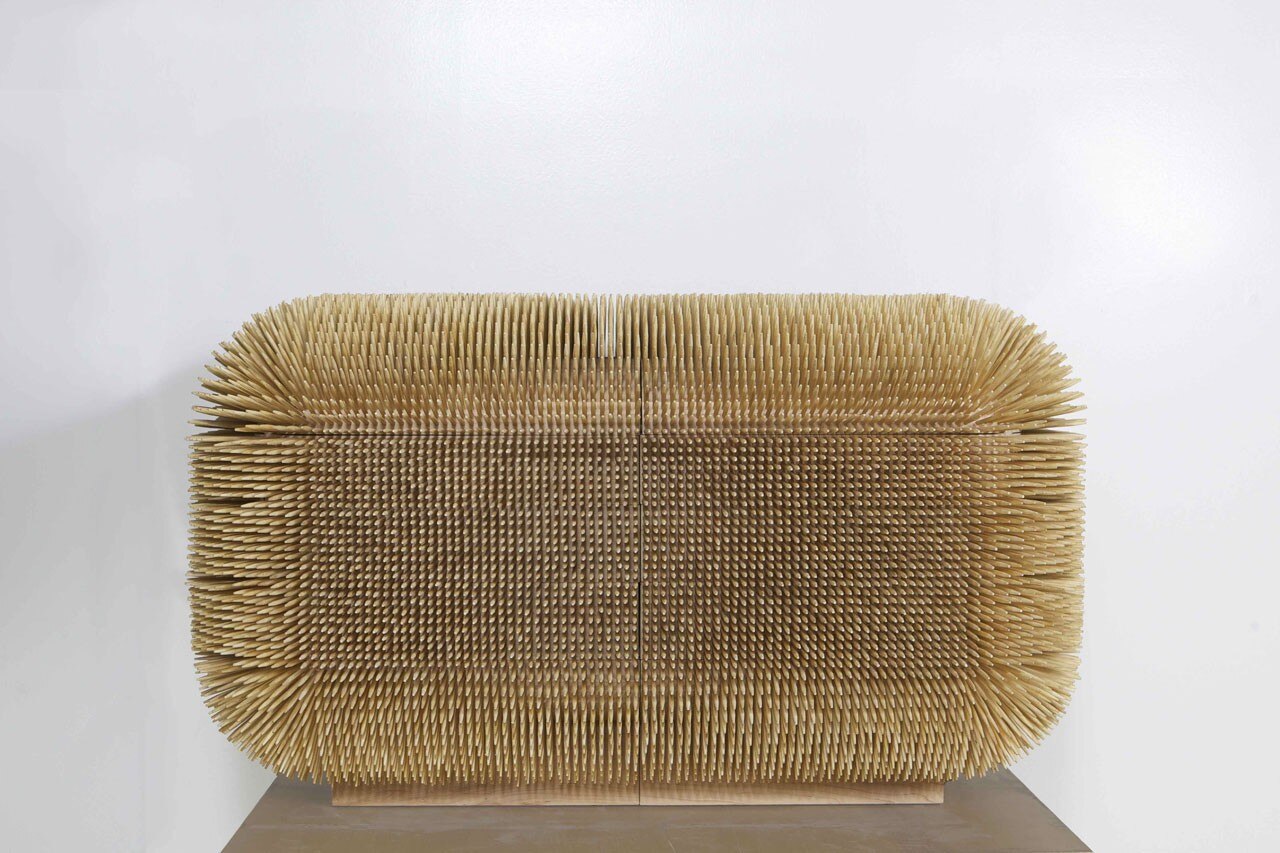 Sebastian Errazuriz, Mini Magistral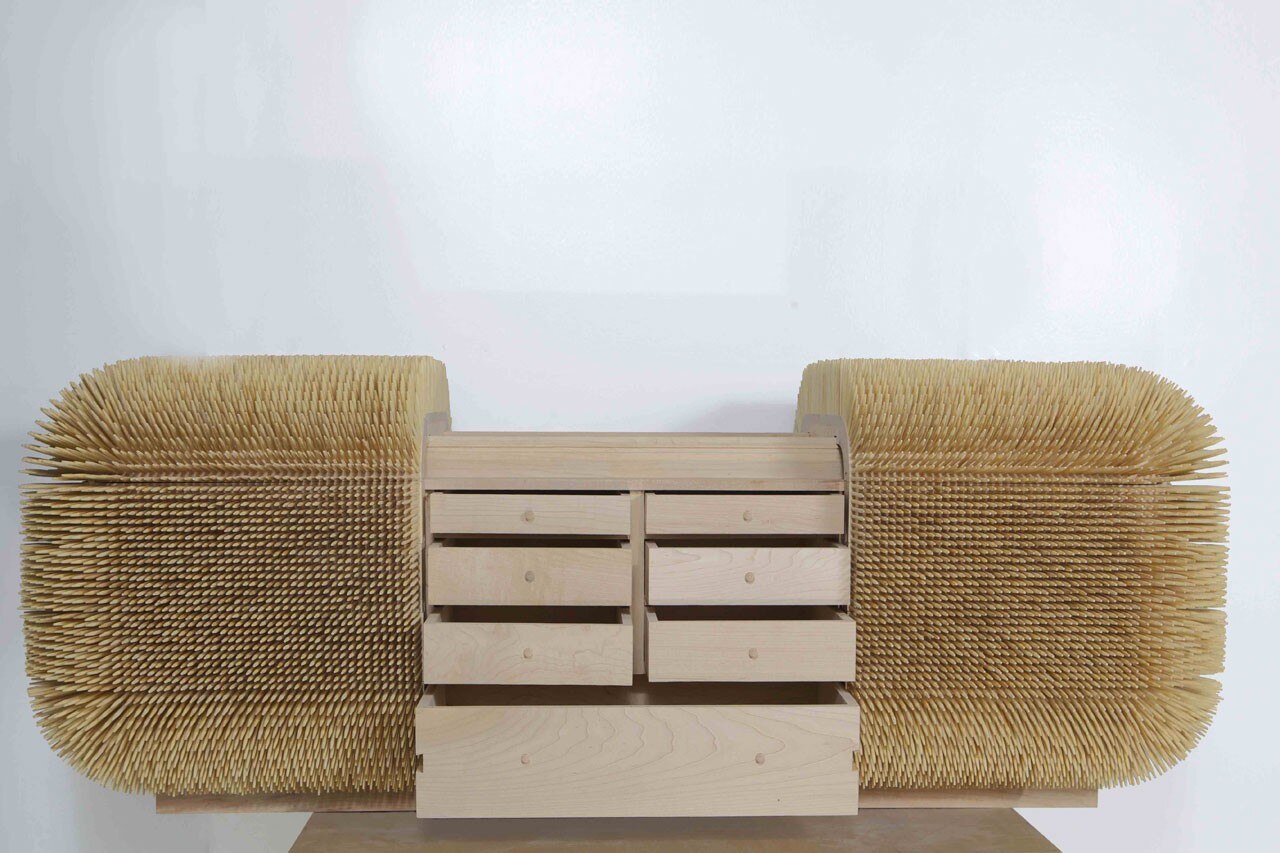 Sebastian Errazuriz, Mini Magistral
Sebastian Errazuriz, Mini Magistral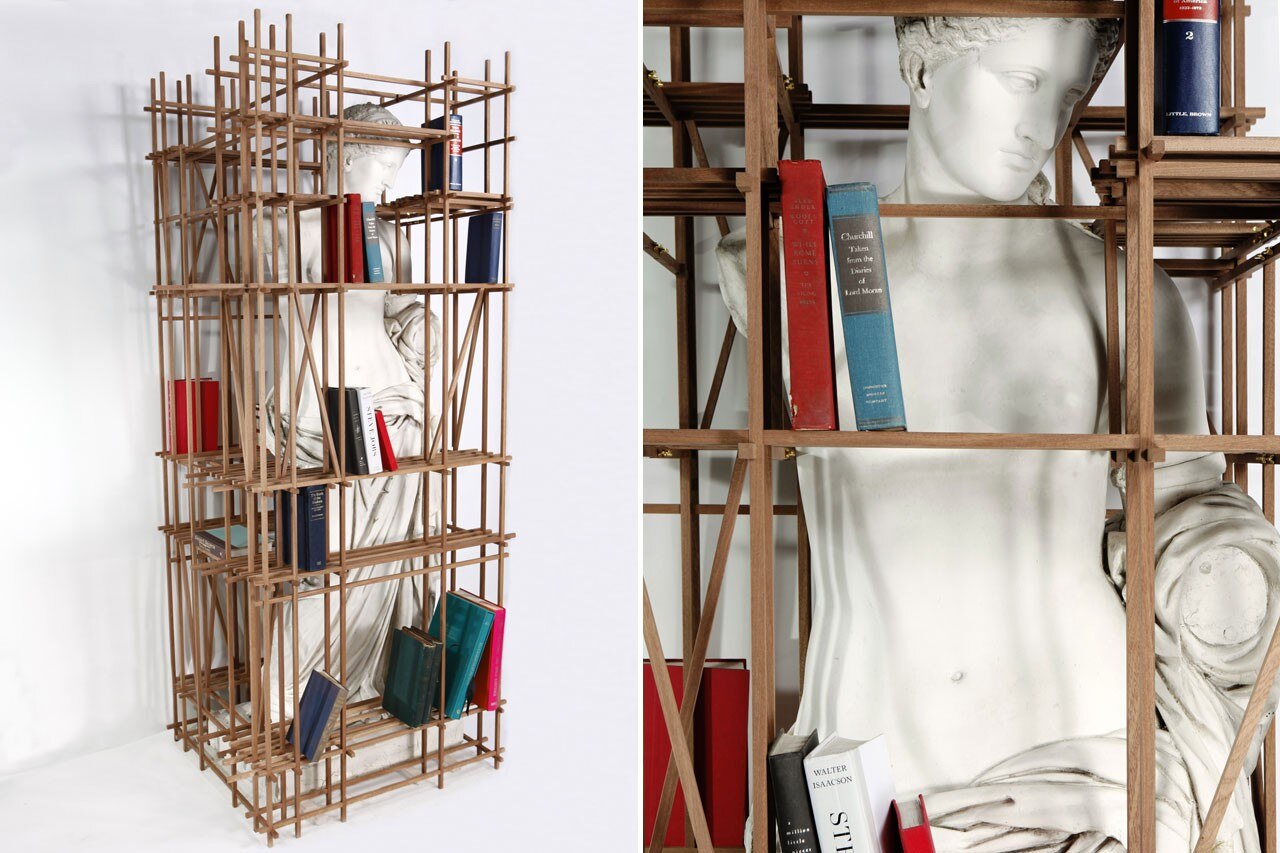 Sebastian Errazuriz, Antiquity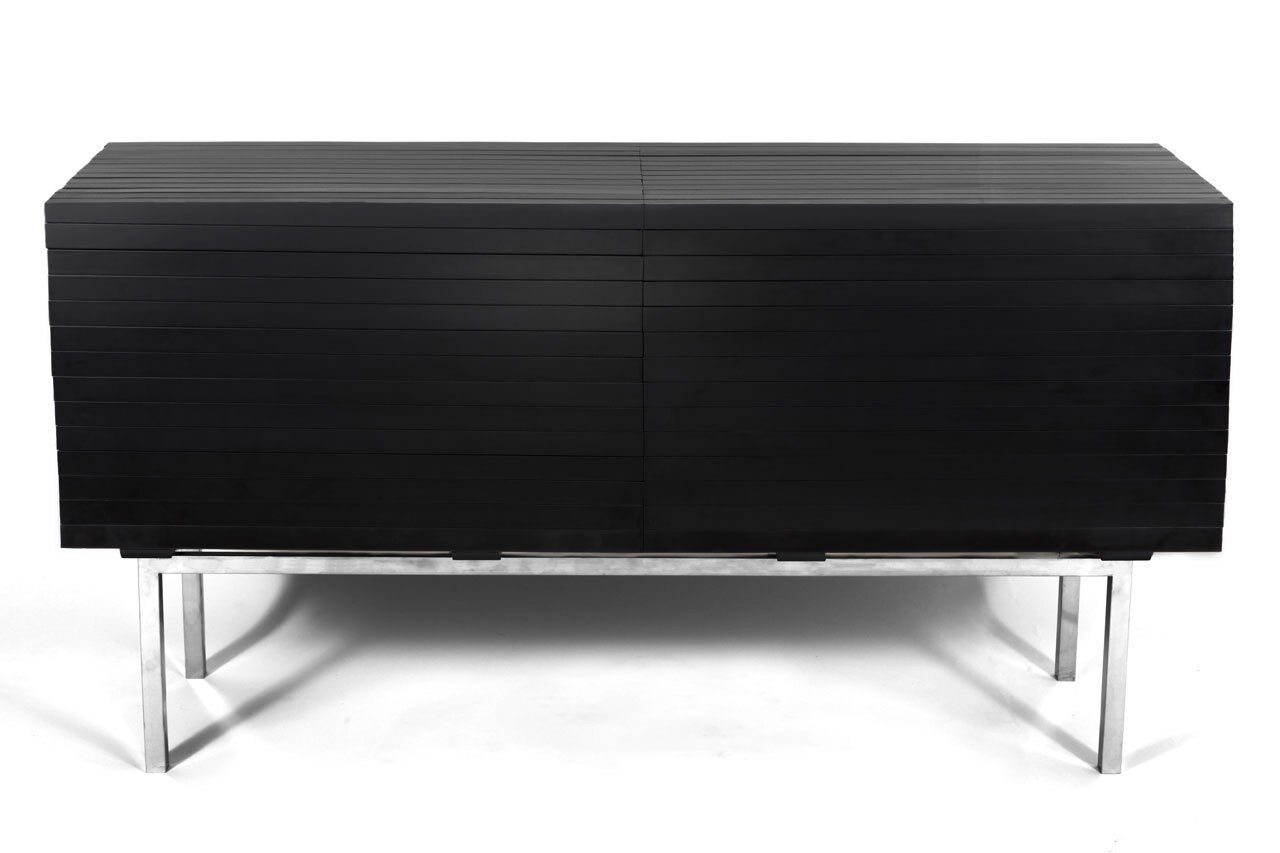 Sebastian Errazuriz, Explosion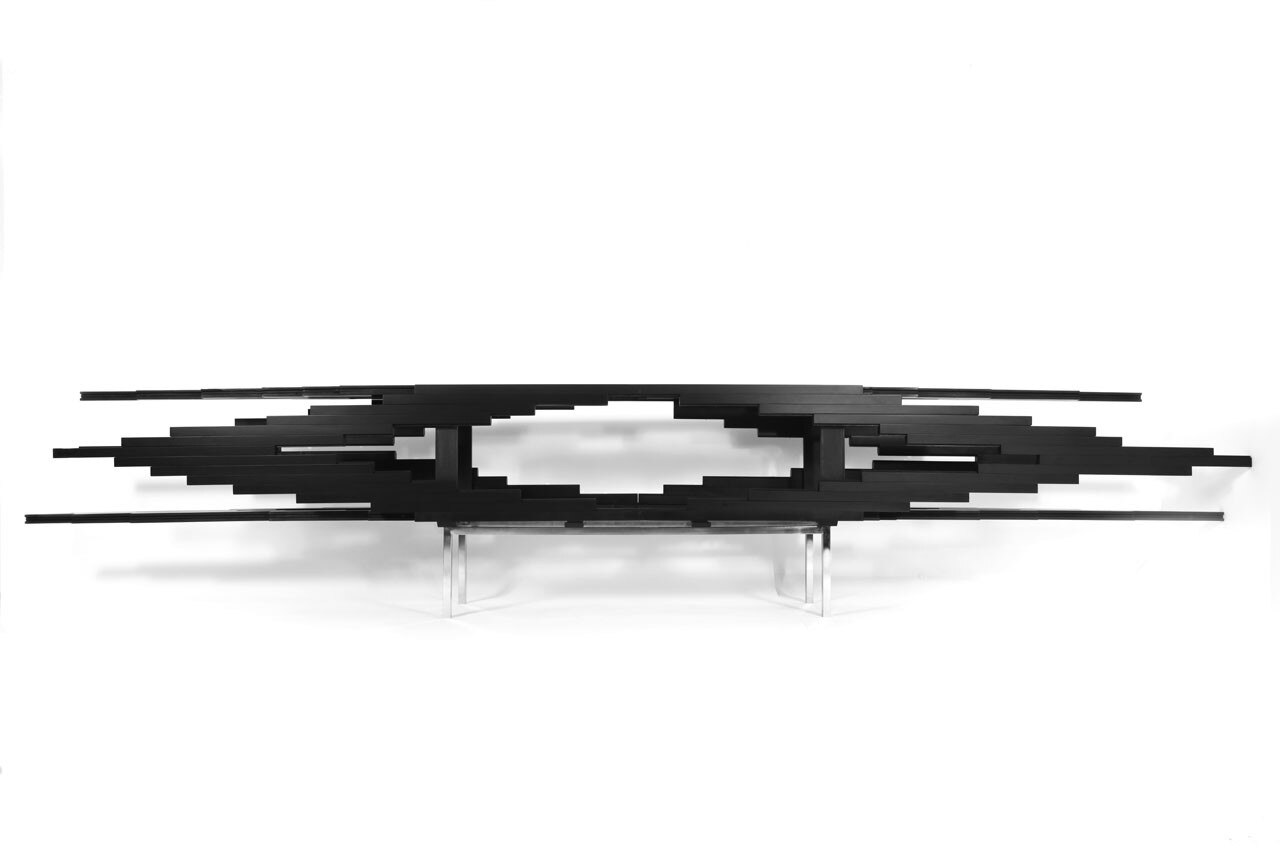 Sebastian Errazuriz, Explosion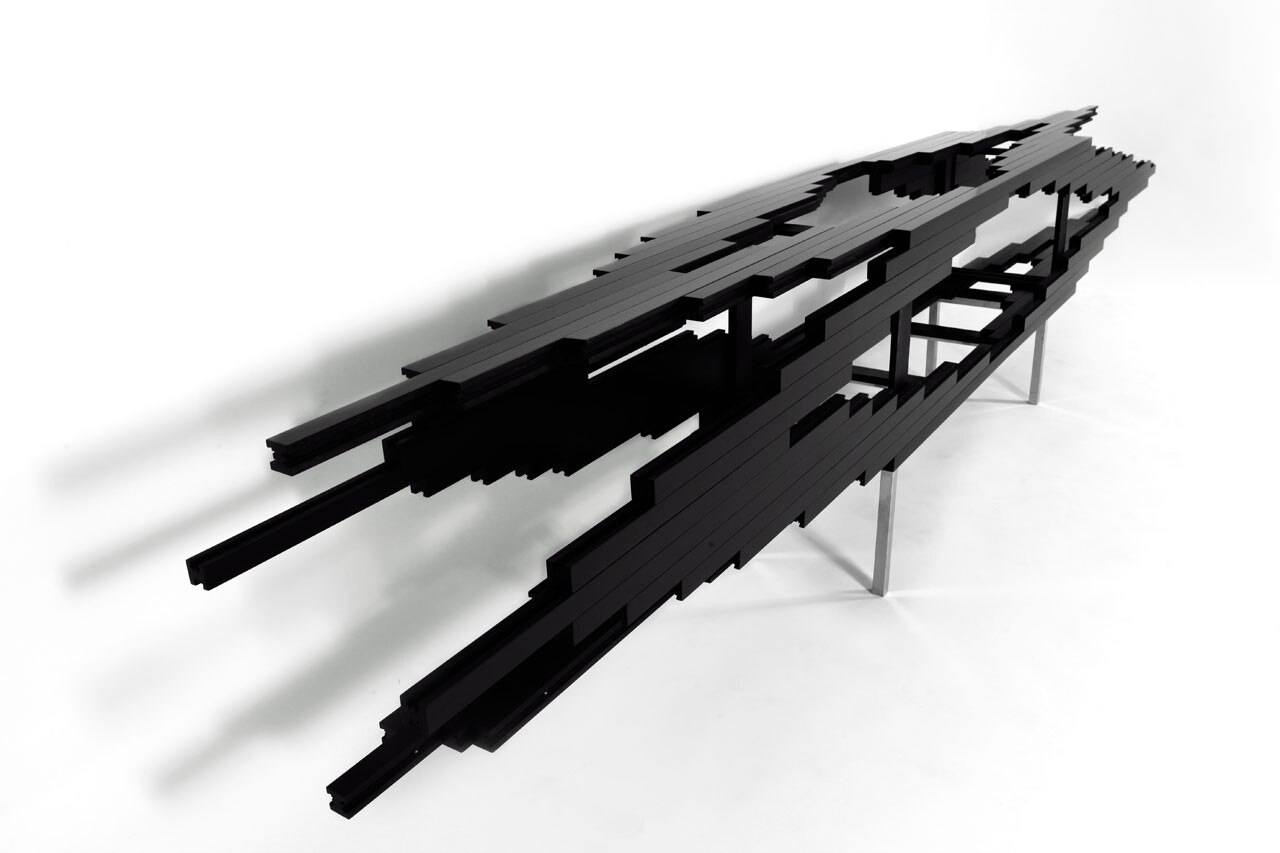 Sebastian Errazuriz, Explosion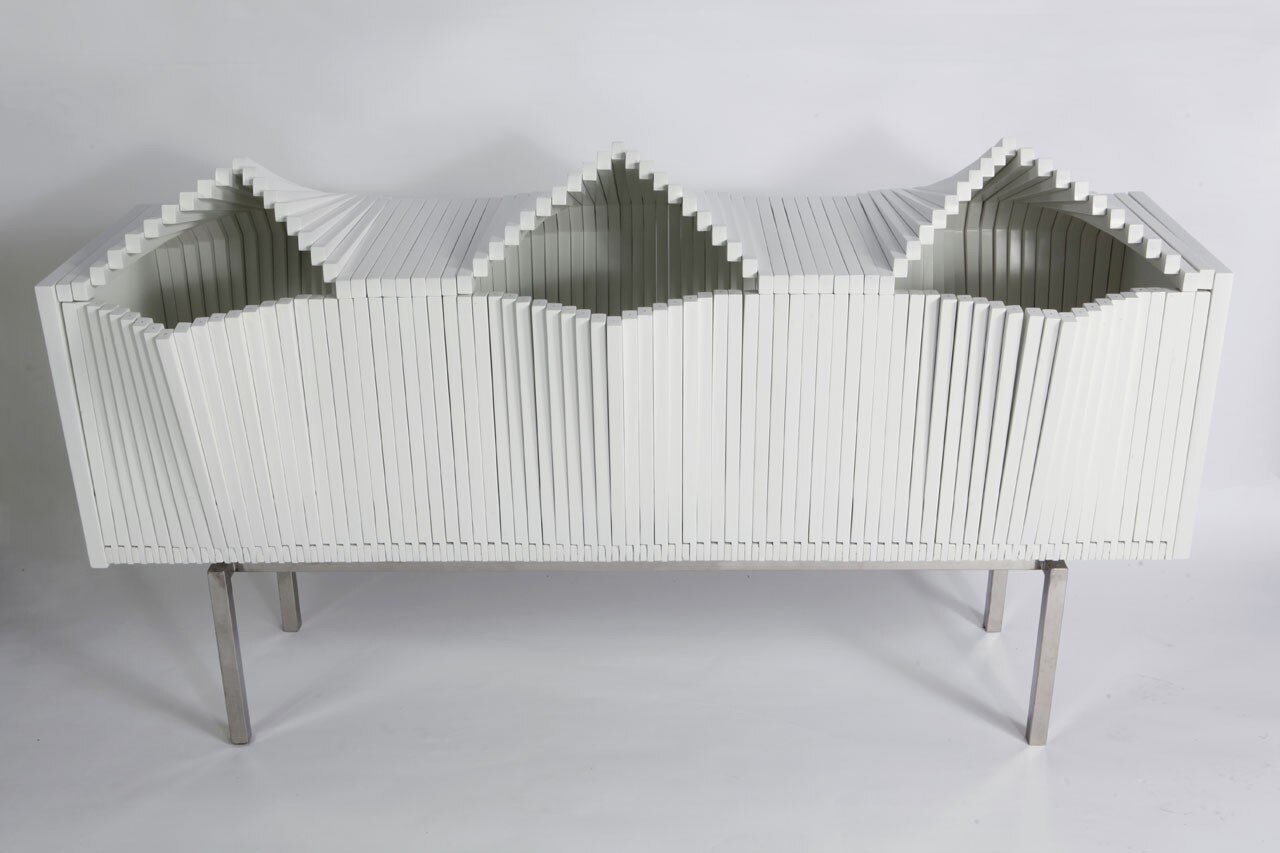 Sebastian Errazuriz, Wave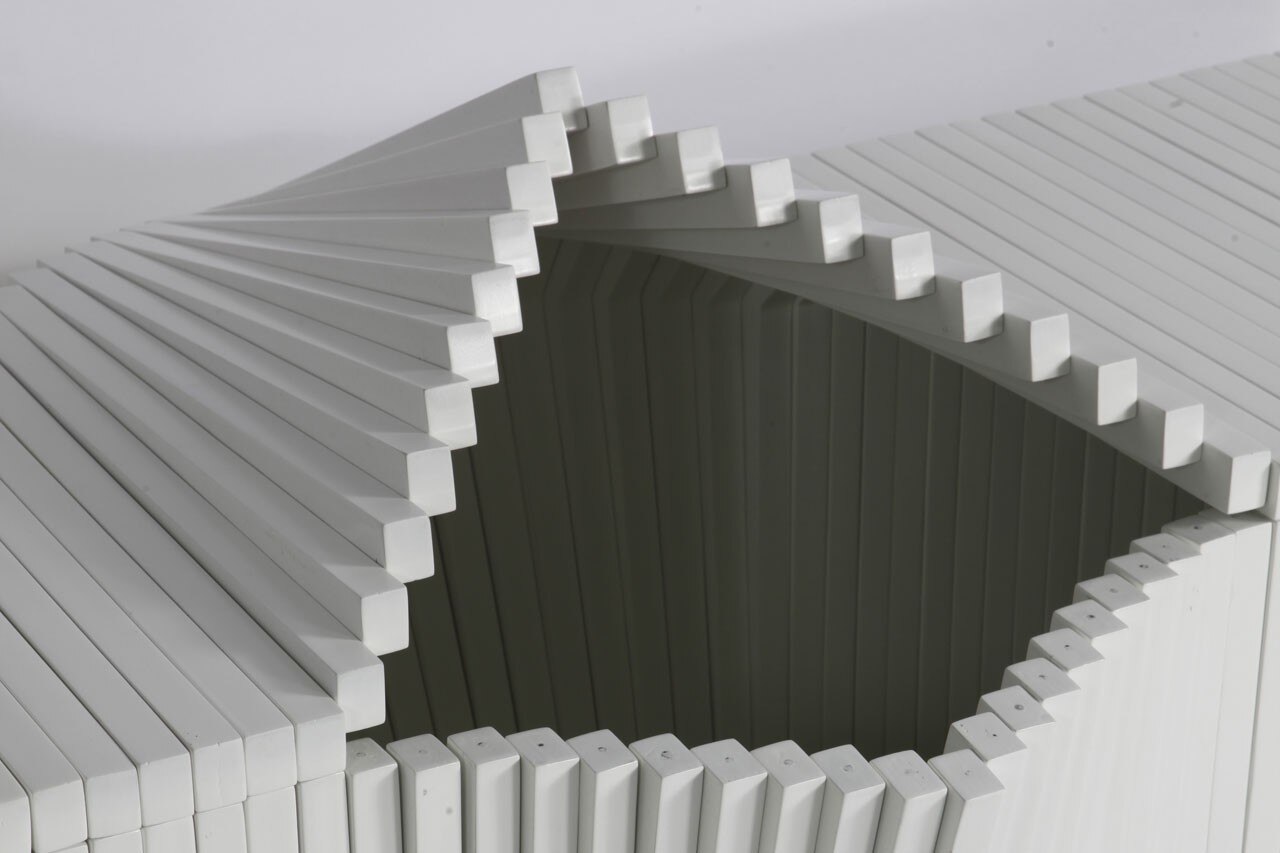 Sebastian Errazuriz, Wave


until October 10, 2014
Sebastian Errazuriz
Sculptural Furniture
Salon 94
12 East 94th Street

until October 24, 2014
Sebastian Errazuriz
Functional Sculpture
Cristina Grajales Gallery
10 Greene Street, 4th floor