With the Filo collection, Alessandro and Francesco Mendini interpret a traditional orthogonal grid, redesigned in a uniquely distorted and resized version: the thin lines weave and run through to form a grid, creating an almost three-dimensional optical illusion.
The effect created is both geometric and abstract, instantly recalling the Op Art graphic artistic movements.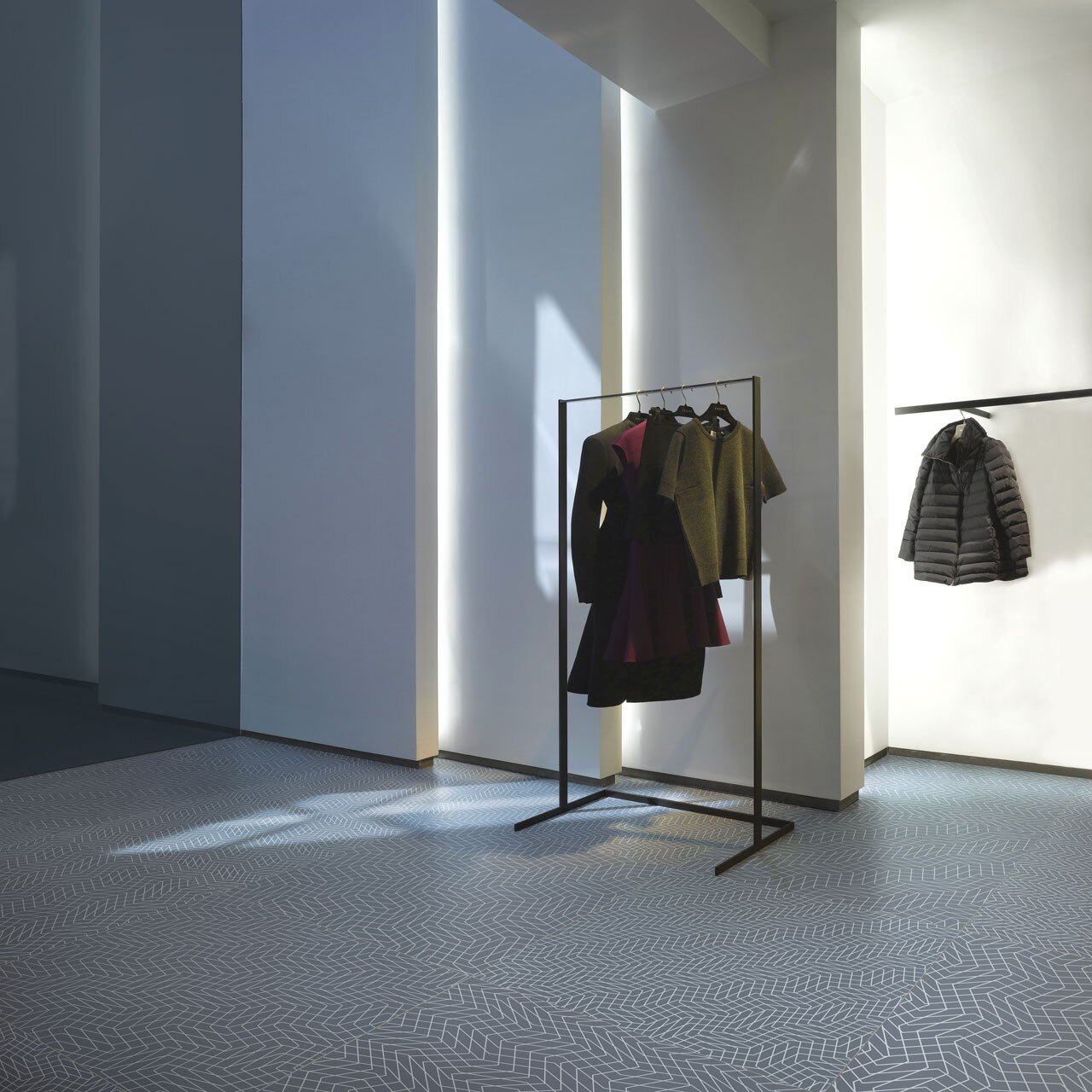 "Our decorative patterns originate from a range of references: geometry, nature, history, symbols. In the case of Filo, the strained weave of the lines comes from the three-dimensional movement of a grid; weaves are created in its geometry, changing their measurements. The hypothesis is to obtain a vaguely electrical optical result, drawing attention to the floor as we walk on it" said the designers.
Presented for the first time at the Salone del Mobile in Milan last April, Filo has been displayed for Cersaie in its complete range of 4 colours, based on careful research into colour trends and divided into different combinations of background colour and thin lines.
Each colour is presented in the large size 75x75cm with 4 different patterns to be mixed to create random, fast-moving floor decorations.

22–26 September 2014
Alessandro e Francesco Mendini
Filo
Refin-DesignTaleStudio
Hall 36 Stand B33
Cersaie 2014
BolognaFiere