The English designer's brand has abandoned the city fringe and entered the main pavilions where he presents his new Club furniture, light and accessory collection, featuring a range of metallic colours and luminous finishes that are pleasant to the touch in new object types such as a cocktail shaker and table lamp.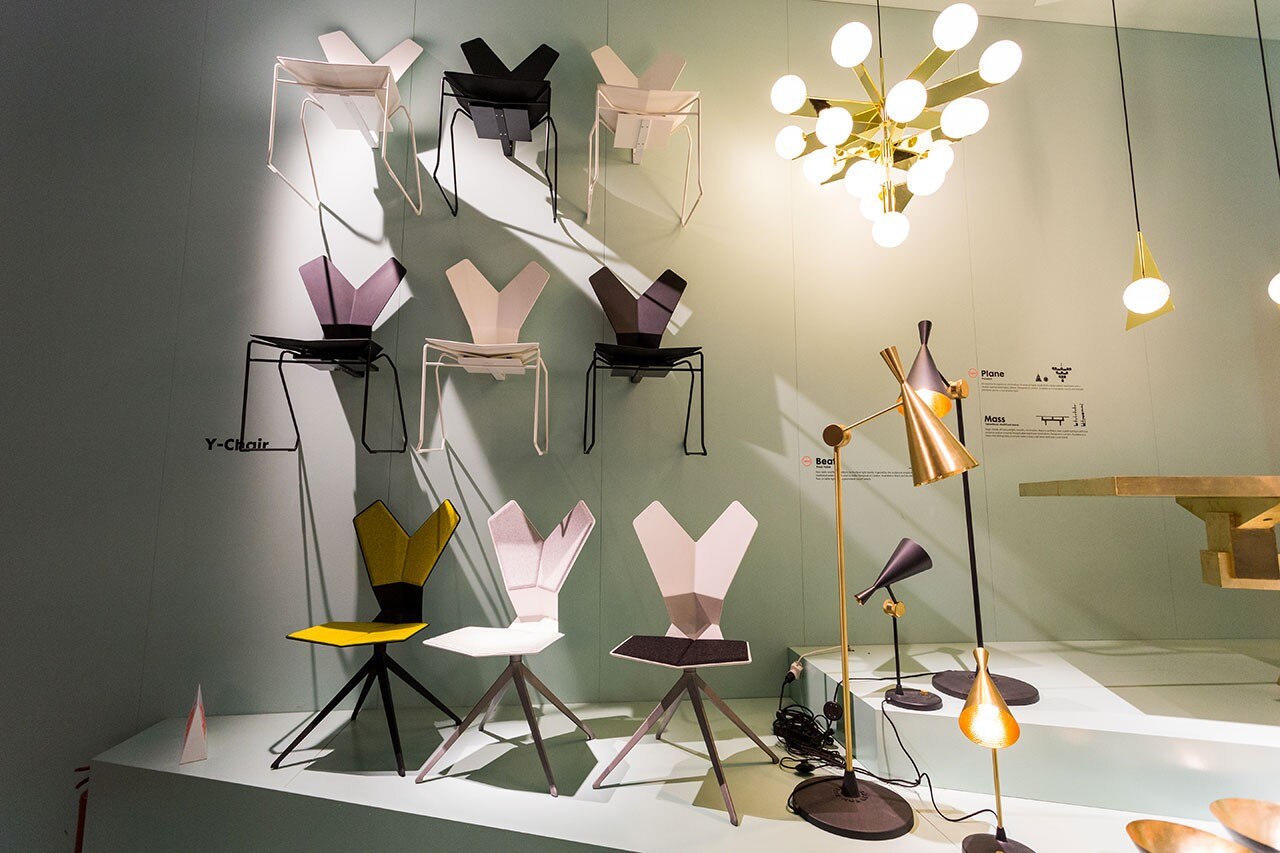 The new designs showcased include the Grey Beat suspension lamps, an exercise in minimalism exhibited here with an extremely luminous silver internal finish.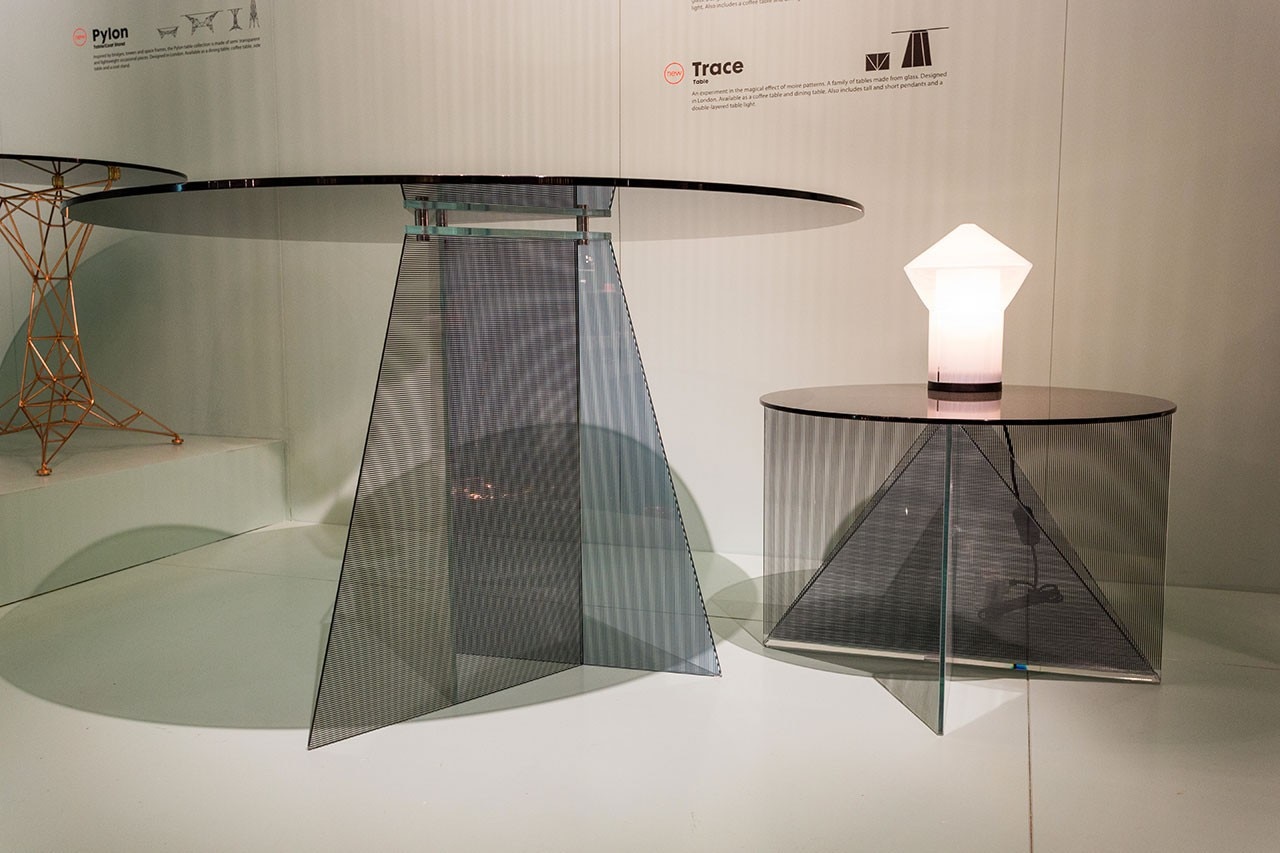 Next come the Beat collection of table and floor lamps, in a form inspired by traditional Indian vessels, the Pivot seating collection and the Y Table, with a polyurethane top and enamel insert; the latter is water resistant and works with all the different support structures in the Tom Dixon collection.