Eugenio Perazza's quest for a "typically Italian way to design objects and manufacture them in Italy, in a global world where it is increasingly obvious that the differences between the productions of one country and those of another are diminishing," prompted Magis to present a large variety of well-made pieces, among which we are most impressed by designs by Konstantin Grcic and the Bouroullec brothers.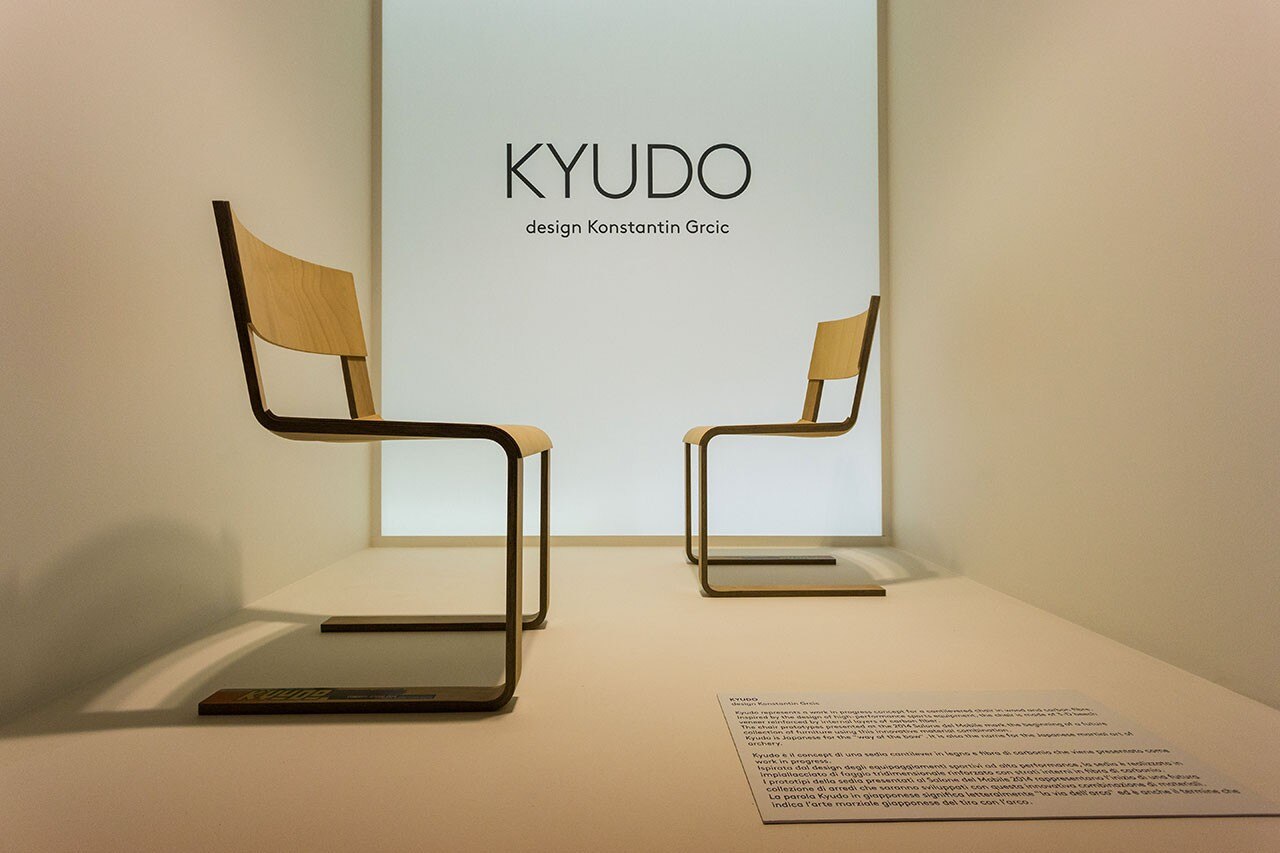 Gricic has designed Kyudo (literally "way of the bow"), a cantilever chair in wood inspired by high-performance sports equipment. In 3D beech veneer, it is reinforced with internal layers of carbon fibre, a combination that guarantees a good level of elasticity.
The prototype presented marks the launch of a future furnishing collection that will adopt this material combination.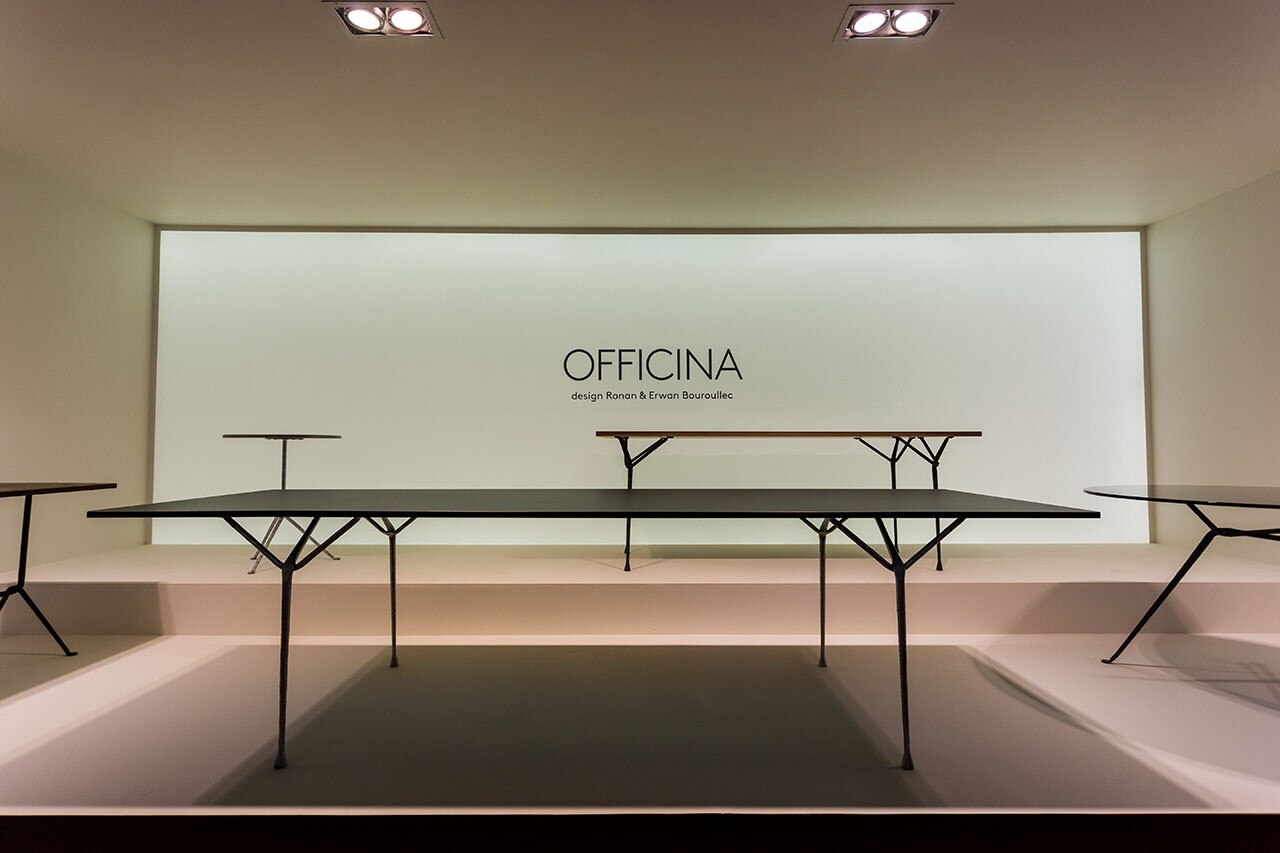 Ronan & Erwan Bouroullec's Officina tables exalt the wrought-iron process, i.e. iron shaped by a hammering action, one of the oldest methods employed to produce objects.
This millenary technique has been applied to shape a system of legs in an original geometry that can support tops in different sizes and materials (steel, wood, glass).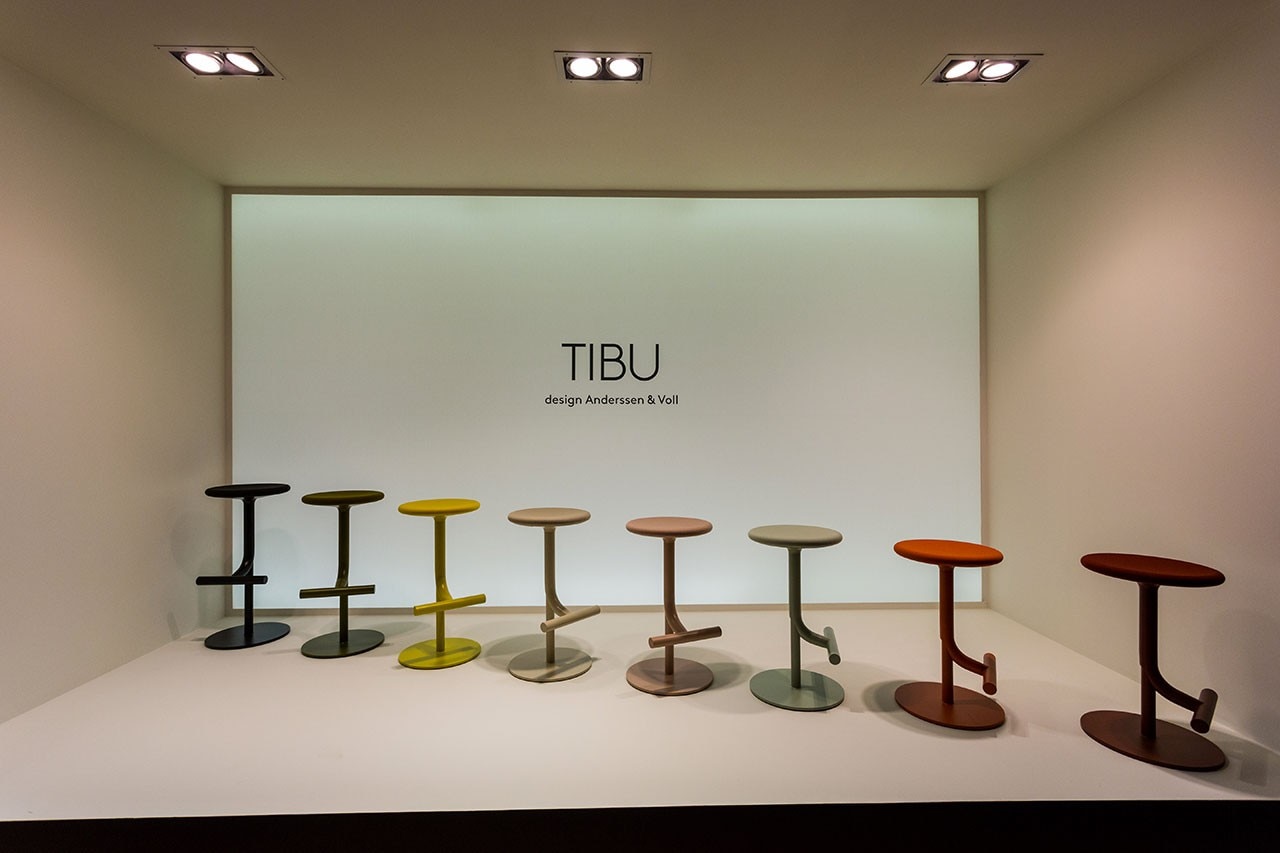 Naoto Fukasawa, Substance