The lush beauty of the vegetation, the atmospheric power of a place filled with history, the material richness of Laminam surfaces and the sumptuous comfort of furnishings from the Living Divani outdoor collection are the protagonists of the Geometric Garden.
The installation, created by Lissoni Associati in the arboretum of the Orto Botanico in Brera, is an open-air exhibition where elegance is combined with cultural references, botanical rarities and emotions to surprise the visitor and envelop them in a magical and timeless atmosphere.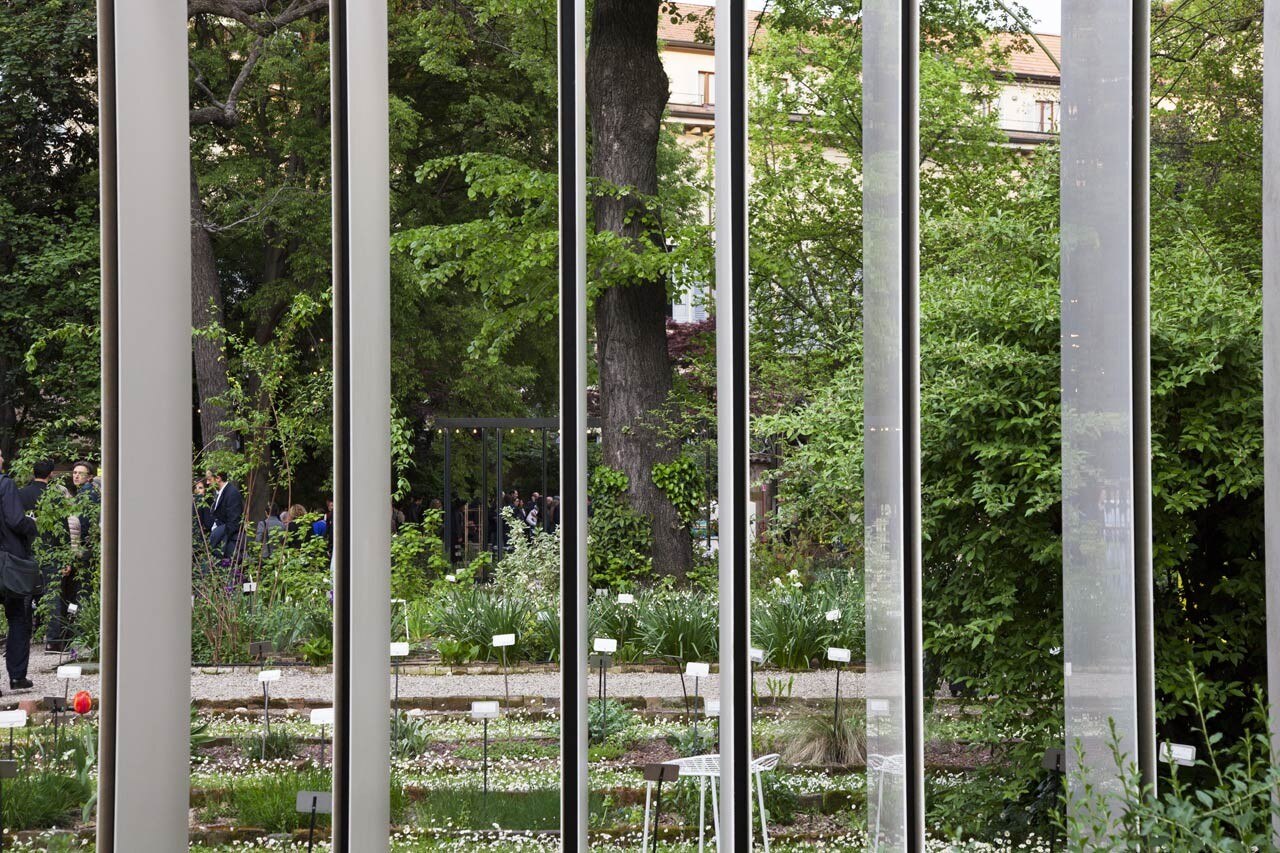 The visually rich setting of the Orto Botanico in Brera has been treated by Piero Lissoni in a way that is abstract and conceptual yet at the same time very habitable and comfortable and becomes a perfect open-air showcase for the Living Divani outdoor collection where historic icons for exteriors are combined with the latest products for 2014 to create attractive situations for relaxing and socialising.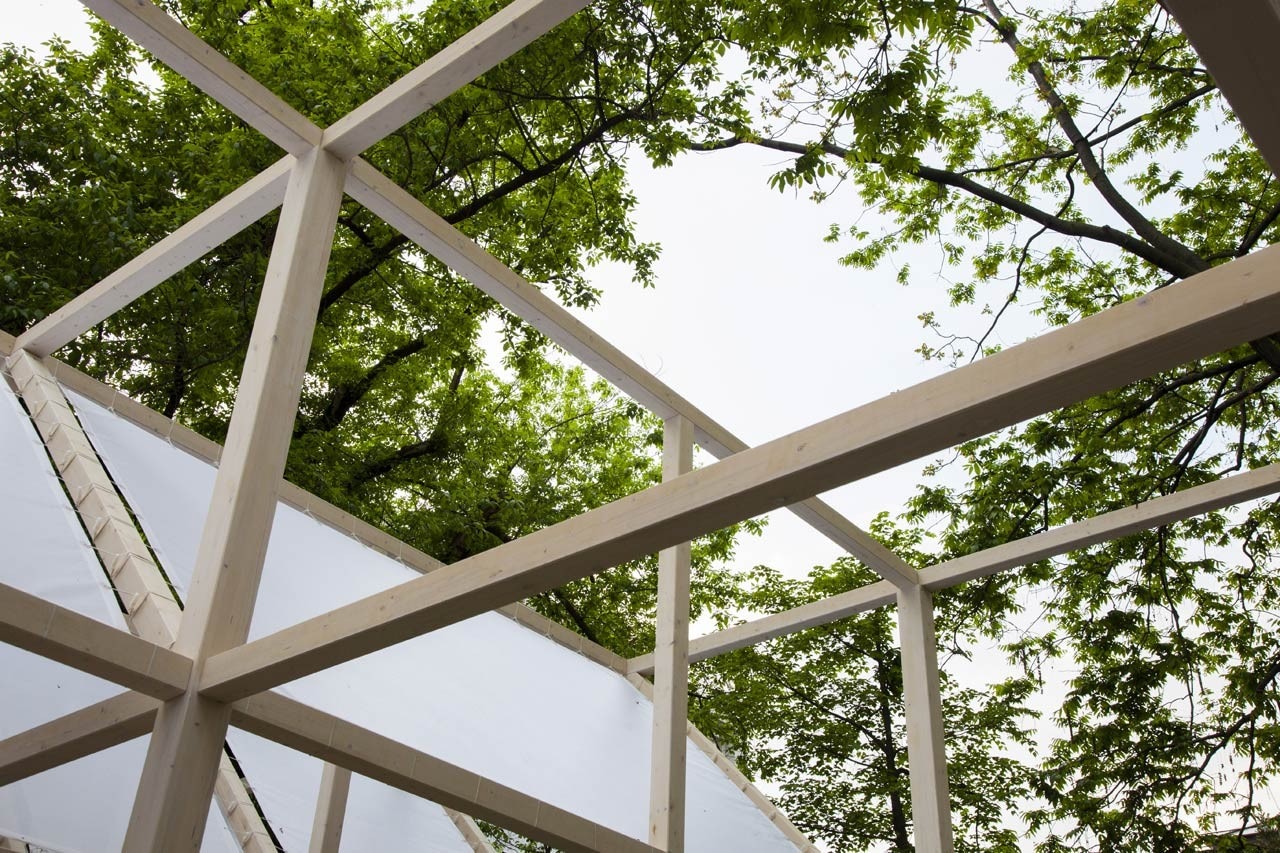 For the occasion, Living Divani and Laminam have come together in the actual making of a number of these products, for example the Jelly and Ile tables. The installation comes alive in the garden area with a lightweight temporary pavilion. In a unique setting, the Hoop sofa with orange cover and galvanised structure is combined with Frog chairs in orange PVC, Filo Outdoor chairs in white fabric and B2 tables in white painted sheet metal.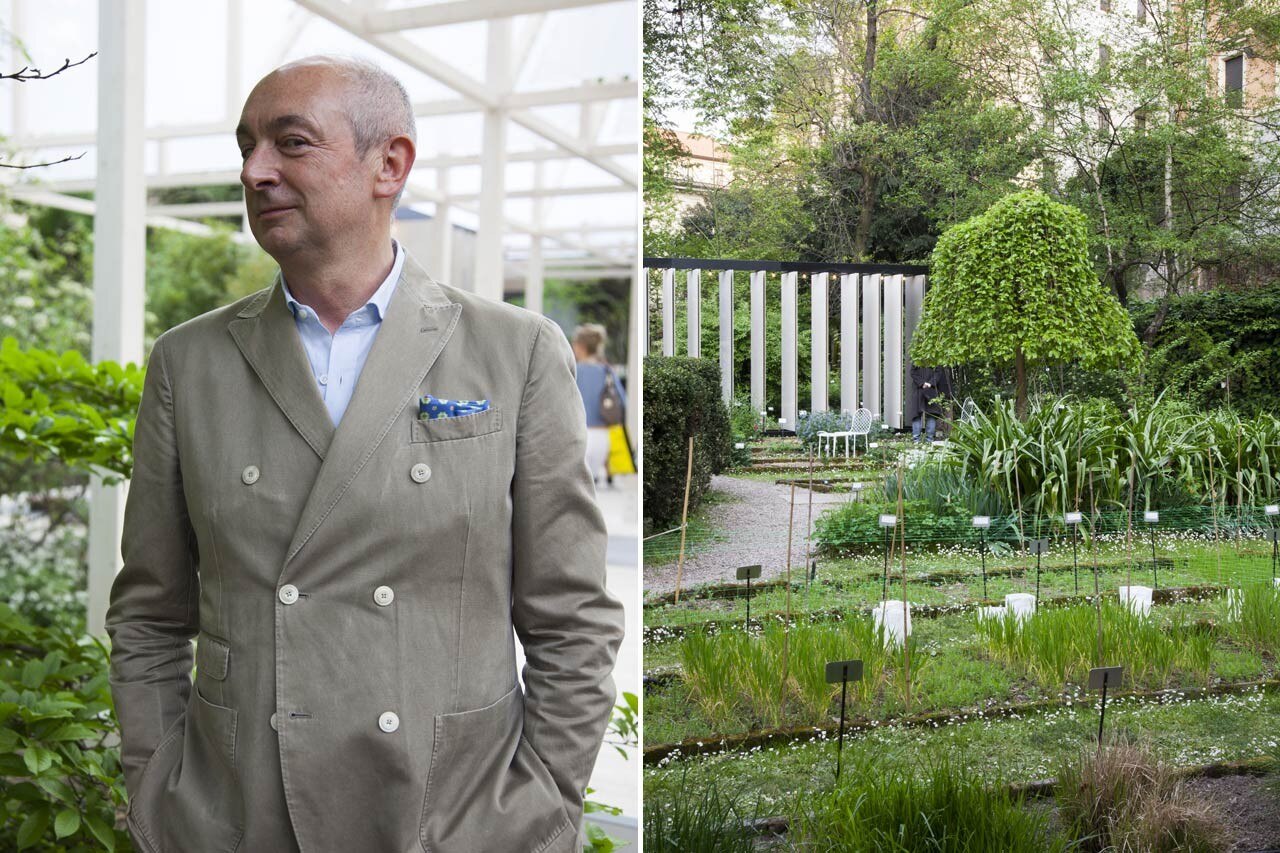 8-13 April, h. 10-20
Living Divani, Laminam:
Gemetric Garden
Orto Botanico di Brera
via Brera 28, Milano