Winners of the Spaces category of the Interieur Awards propose innovative bar concepts that will be realised at the Biennale Interieur 2014, which will take place from 17 to 26 October in Kortrijk, Belgium.
Gone Fishing by the Swedish team Charlotte Ryberg, Fritz Håkon Halvorsen and Marcia Harvey Isaksson appealed with a subtle graphic language and a sustainable fish and seafood concept. The baroque looking Dried Chat Room, by Alberto Artesani, Frederik De Wachter, Francesca Perani and Sandra Marchesi from Italy, caught the eye from the jury because of a strong food and design concept uniting multiple cultures and traditions.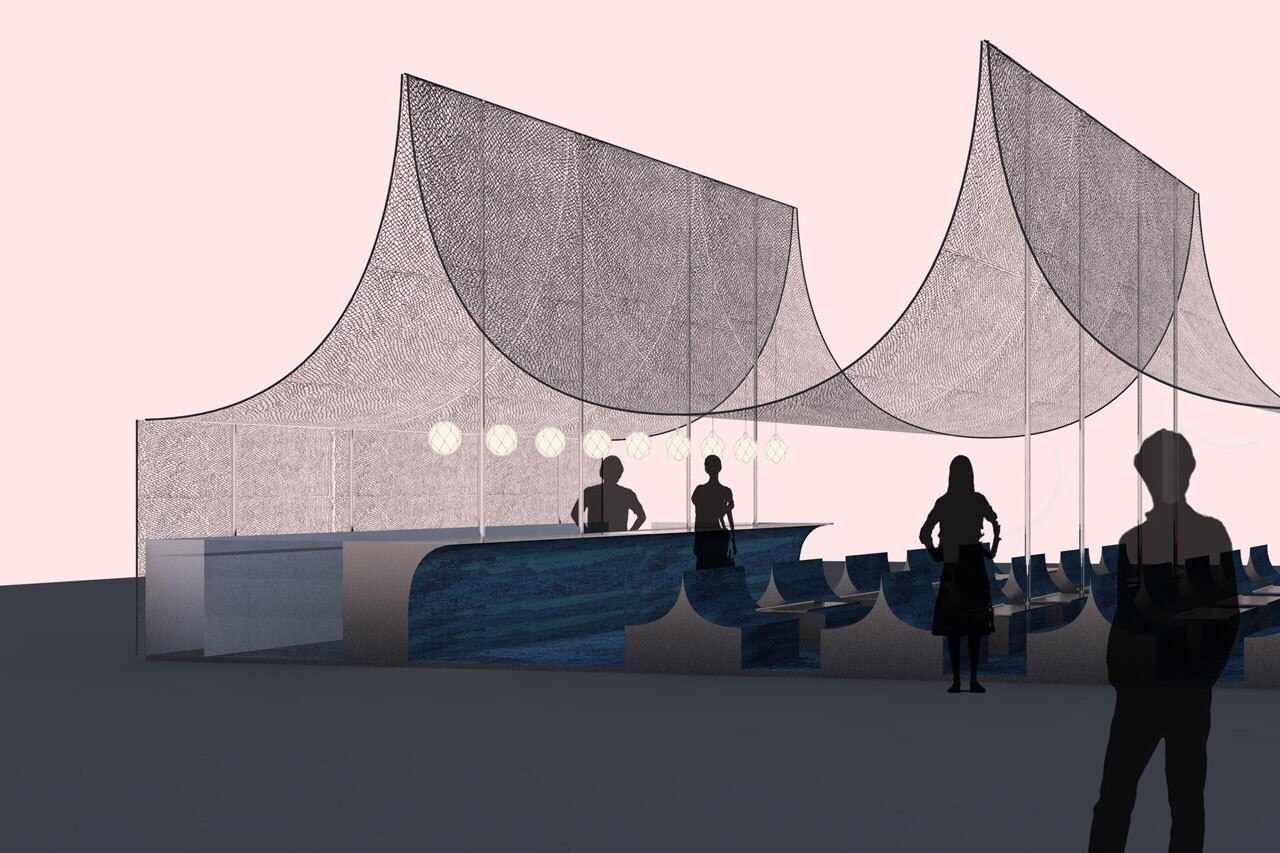 In Behind the Curtain, designed by Belgians Jasper Stevens and Karel Verstraeten visitors will be able escape through soft fabric waves into intimate spaces with luxurious marble tables. The Fusions Bar by Lukas Wegwerth in partnership with Wendelin Kammermeier from Berlin scored with a strong graphic look and a concept that puts absurdity and confusion central "we make it happen, just like strawberries in winter."
The Dutch team of Luuk Stoltenborg, Bas de Boer, Laura Ubachs and Sayzno Osinga with their concept for a Cardboard Chapel and the Italian team of Davide Fabio Colaci, Lula Ferrari, Stefano Citi with Laura Doardo, Ludovica Niero and Marco Savini with their concept -21.Threeº Gelato Meccanico were asked by the jury to submit further information and will compete for the 5th winning design.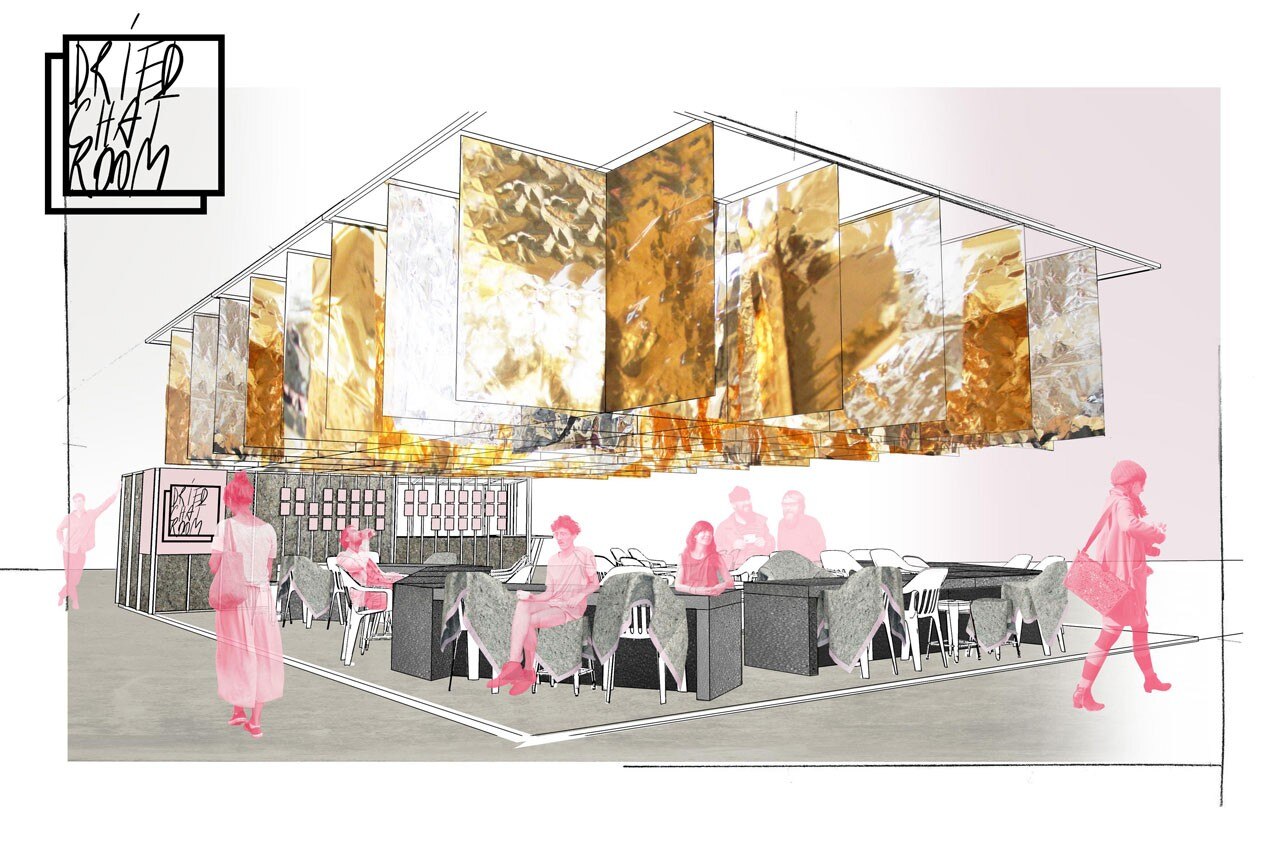 This year the entries were judged anonymously by Philippe Grohe, Axor, the designer brand of the German sanitaryware specialist Hansgrohe, Francesca Sarti, food design specialist and founder of the collective Arabeschi di Latte, Paris-based designer and interior architect Noé Duchaufour Lawrance and Lowie Vermeersch founder of creative studio Granstudio and president of the Biennale Interieur.