Young Portuguese designer João Abreu Valente has recently presented at the Design Academy Eindhoven his thesis project Process – The Performance of Matter. The project is comprised of two diverse, self-described "liquid" research projects, both questioning the functional meaning of "process" while simultaneously exploring the idea of an object producing other objects. In Teapot'set, a single teapot mold produces a whole tea set. In Wood Casting, a wardrobe creates its own mirror.

"Today, the expression "form follows function" is no longer a representative statement of the design world," states Abreu Valente. "The shift has gone toward a more honest materialization of design thinking – in other words, the process."

"For me the end design of a product is less important than the process that precedes it. Therefore, in Process — The Performance of Matter, the approach is focused on the moment of transformation itself," continues the designer. "This research explores the idea of a "liquid process", essentially seeking a more fluid way of working. The question of whether an object could produce another object was the starting point of the research process, in which every action had a functional relevance."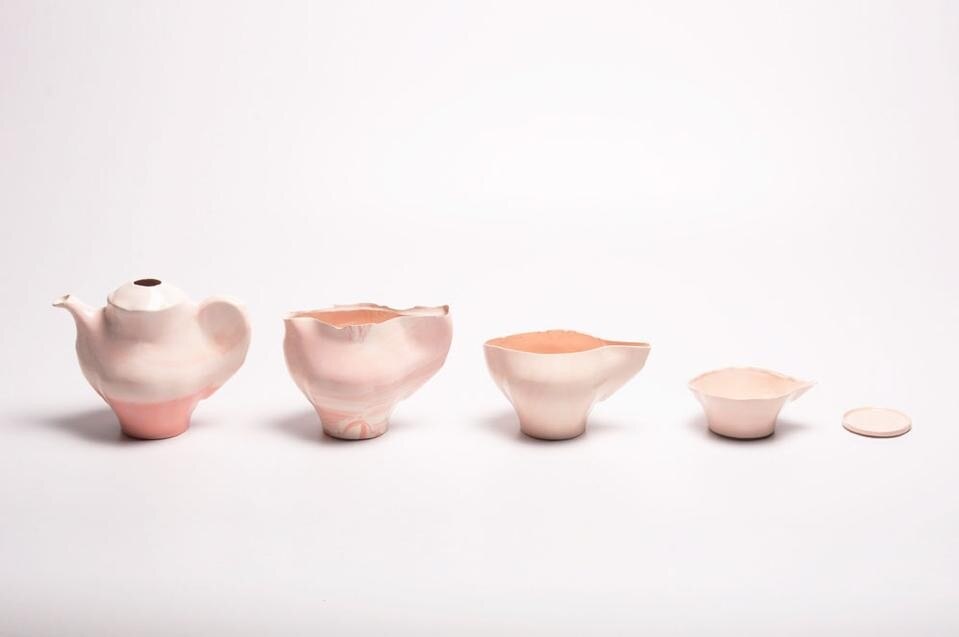 By using a fixed amount of liquid clay in Teapot'set, Abreu Valente determines that the production of each object leaves less material to make the next one. The coloring of the clay is a visual translation of this process, where the first casting reveals the initial mixing of two different colors that eventually start to blend into a single color as the clay is poured in and out of the mold, continuing the process.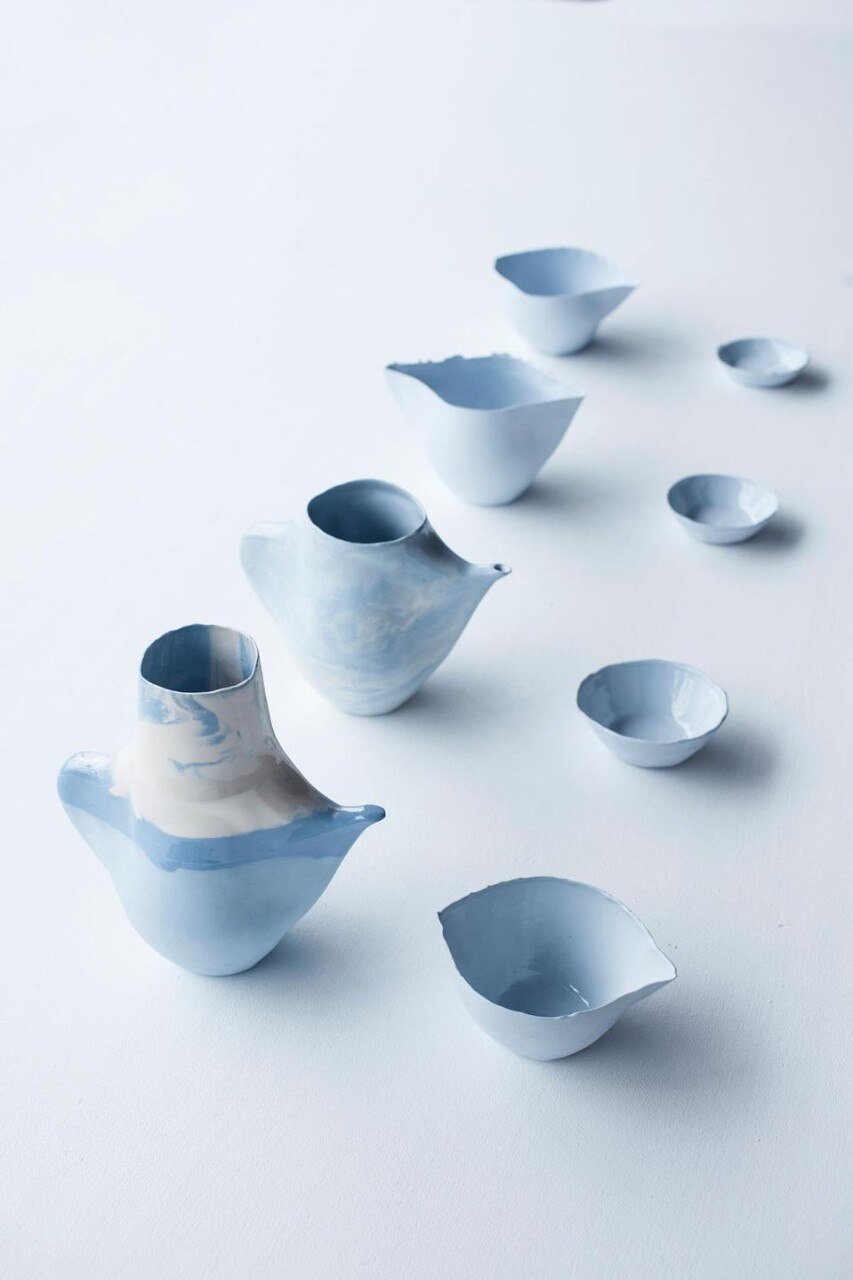 In Wood Casting, Abreu Valente casts aluminum in a wooden mold, allowing the process of transformation to generate its own ornament and function through a material interaction. The mirror is created by the process of pouring and polishing, revealing the reflective potential of the aluminum. The wooden section is visibly charred by the aluminum, and likewise, the aluminum mirror frame is imprinted by the wood that originally encased it.

"One object creates another object according to the functional need; they exist because of each other," states Abreu Valente, whose work was on display at the Design Academy Eindhoven's 2012 graduation show through last 28 October in Eindhoven, as part of this year's Dutch Design Week.