Designer Dror Benshetrit's Reach installation has been unveiled at the Brazilian Museum of Sculpture in São Paulo, as part of the exhibition curated and produced by Love & Art Children's Foundation to celebrate the opening of the centre. After 8 July, the sculpture will be donated to Casa da Criança Amor & Arte, a school, arts and community center, and offered to the children of Jataí, Goiás by the Love & Art Children's Foundation.

The ribbon-cutting ceremony is scheduled for 21 July 21, 2012. Benshetrit's piece aims to inspire the young students of the school as it represents an open stairway that reaches the sky. "My sculpture is a bridge between creative vision and technical execution, and metaphorically it means to bridge the ground to the sky as an open stairway," says the designer. "I wish to inspire children's creativity and dreams with it."

Fabricated with the generous support of Brazilian steel company Mekal, the 1,5-tonne sculpture is made from the assembly of QuaDror squares.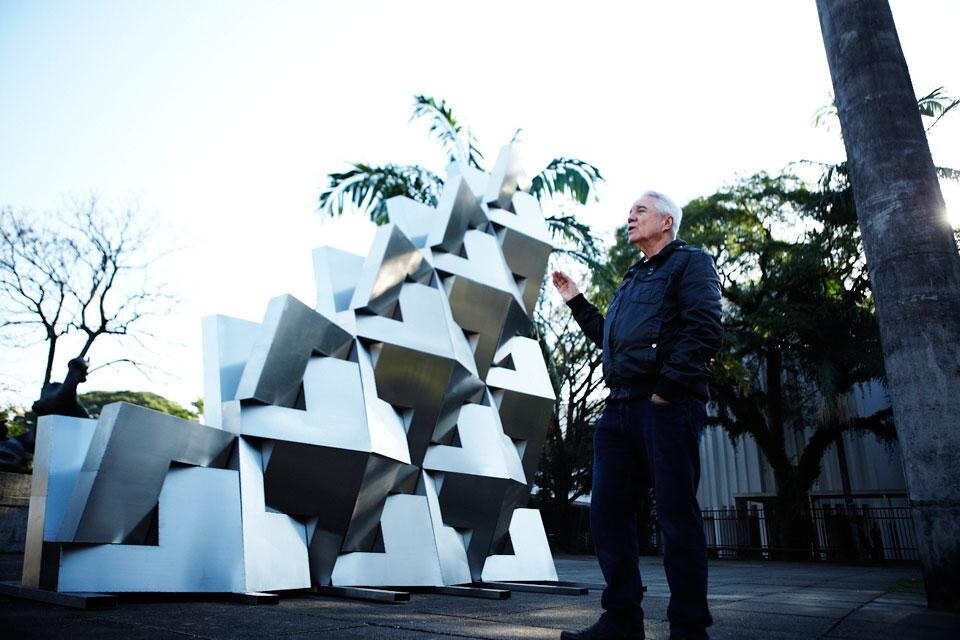 The QuaDror square is made by assembling four identical L-shaped pieces, either thin resulting in a trestle structure, or thick resulting in a solid panel. The collapsible system allows for rapid assembly and a transition from closed and flat to open and self-standing. QuaDror is an easy-assembled, structurally strong, easy-to-transport building material. The QuaDror shelter design can be an empowering design tool for communities-in-need to strengthen the structure of their habitat. It is a design solution presented in a didactic way as a tool and a system for building and utilizes local material.