"Two things were important to me when I started my research for the ikebanaMedulla vase. The first mostly practical one was to design a vase that would remain 'inhabited' even without flowers. The second one was to create a piece whose shape brings together great peace and wild, almost animal tension. Recently I've been very attracted to this idea of natural wildness and the ikebanaMedulla vases are actually my first attempt at representing this notion. I like to draw objects almost in a trance, I like to believe that with distance, an object can be fully integrated in a living room, and when you look closer, the entire landscape grows. I wanted something alive." Benjamin Graindorge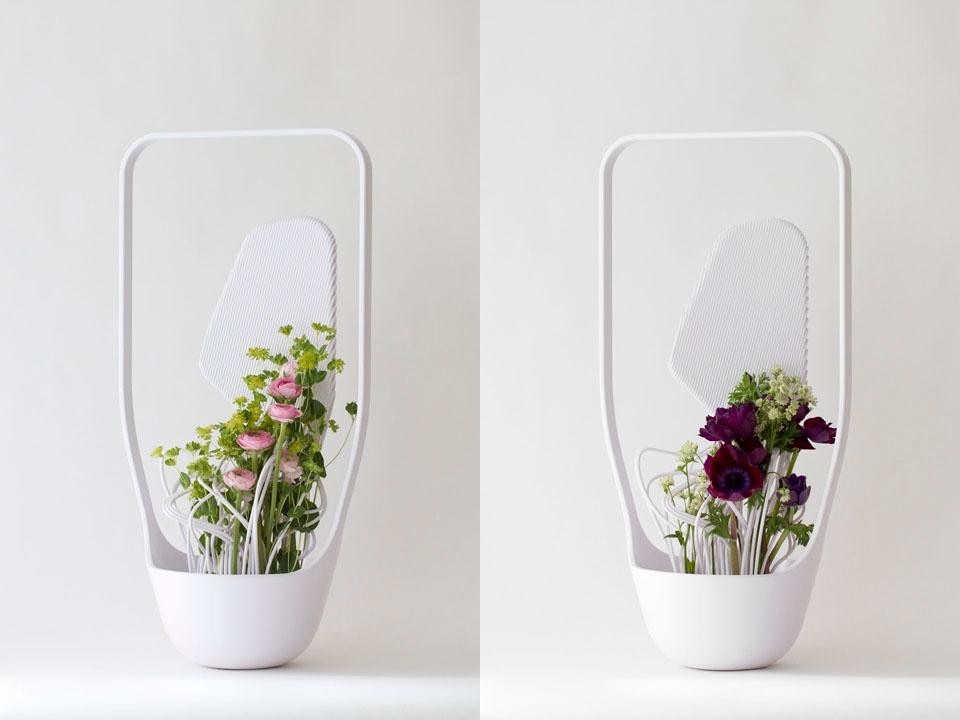 Benjamin Graindorge is a draughtsman-designer who puts matter to the test of his line drawing. The setting into tension of sketch and resolution is the end term of a process that often begins with a minute detail: a slight movement, a shiver of plantlife, a metallic resonance that sets off his imagination. He is passionately involved with designing contemplative objects, shrine-like points for meditation in the home, alert sensors that reflect our most fleeting thoughts.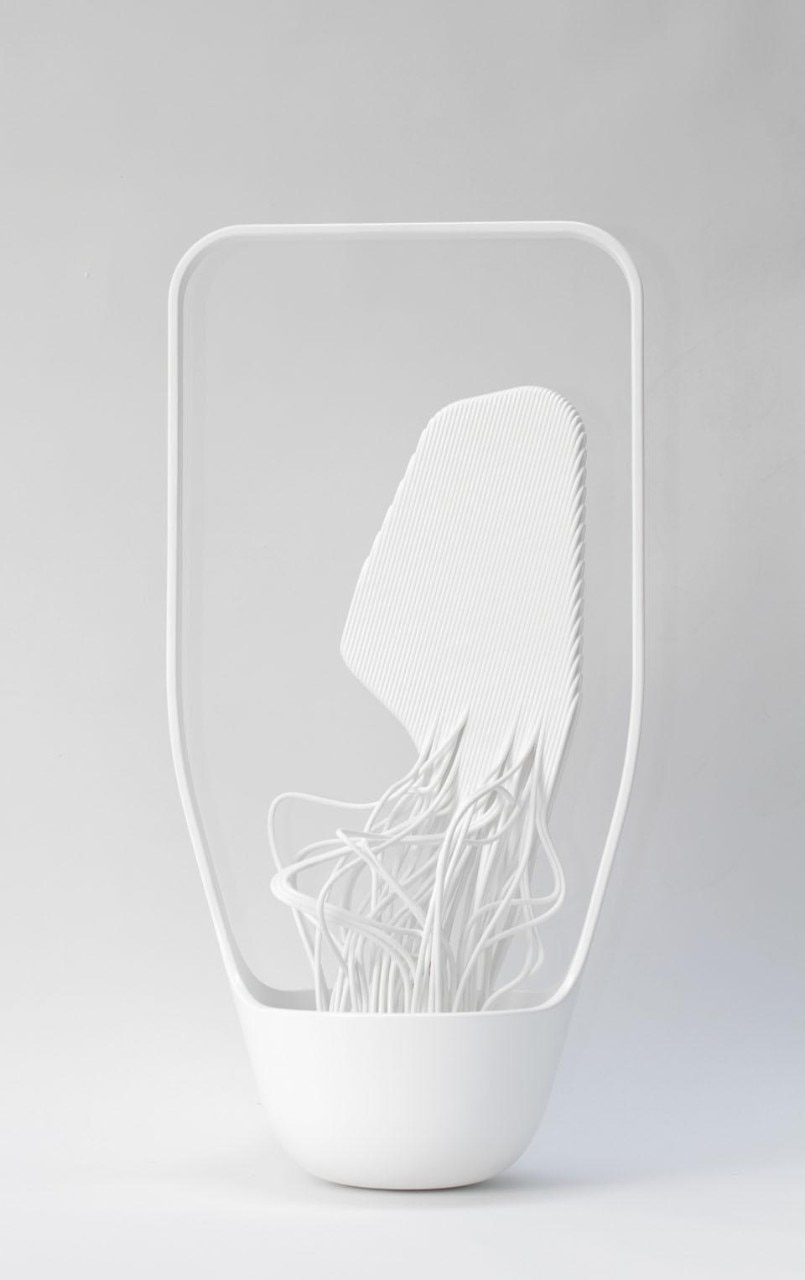 Materials: Lacquered ABS
Color: Black or White
Dimensions: H. 29,9 inch. (76 cm) × L. 15 inch. (38 cm) × P. 10,6 inch. (27 cm
Limited edition of 3 pieces + 1 Prototype + 1 A.P.
Benjamin Graindorge one of French design's greatest young talents. He graduated from l'ENSCI – les Ateliers in 2006, and his Paysage domestique (Domestic landscape) project was awarded a VIA grant in 2007. He was selected two years in a row for the Design Parade festival (Hyères), and worked with Mathieu Lehanneur, the RADI designers and Eric Jourdan before consecutively winning the Cinna competition and the Audi Talents Awards in the Design category. In January 2010 he began working with the Ymer&Malta design gallery preparing a collection of rare, limited edition pieces.