MoMA has just acquired 23 digital typefaces for its Architecture and Design Collection. Some are of everyday use, like Verdana; others are familiar characters in our world, like Gotham, which was used in President Obama's election campaign, or OCR-A, which we can find at the bottom of any product's bar code; and others are still less common, but exquisitely resonant, like Walker or Template Gothic.

Helped by a panel of expert advisors that included graphic design critics, designers, and historians, we based our decisions on the same criteria — ranging from aesthetics to historical relevancy, from functionality to social significance, from technological ingenuity to economy — that we use when evaluating objects. We paid particular attention to the synthesis of goals, means, and elegance that we always seek in modern design.


This first selection of 23 typefaces represent a new branch in the collection tree. They are all digital or designed with a foresight of the scope of the digital revolution, and they all significantly respond to the technological advancements occurring in the second half of the twentieth century. Each is a milestone in the history of typography. These newly acquired typefaces will all be on display in Standard Deviations, an installation of the contemporary design galleries opening March 2 on the third floor. The digital fonts, like most objects in the design collection, are commercially available design products. As such, they can be purchased from the original producers — aptly called foundries. The fonts are akin to, say, an iPod, a Braun clock, or a Konstantin Grcic chair. MoMA has either purchased them or obtained them as gifts, but the copyright and the right to sell a user's license remain with the original manufacturer.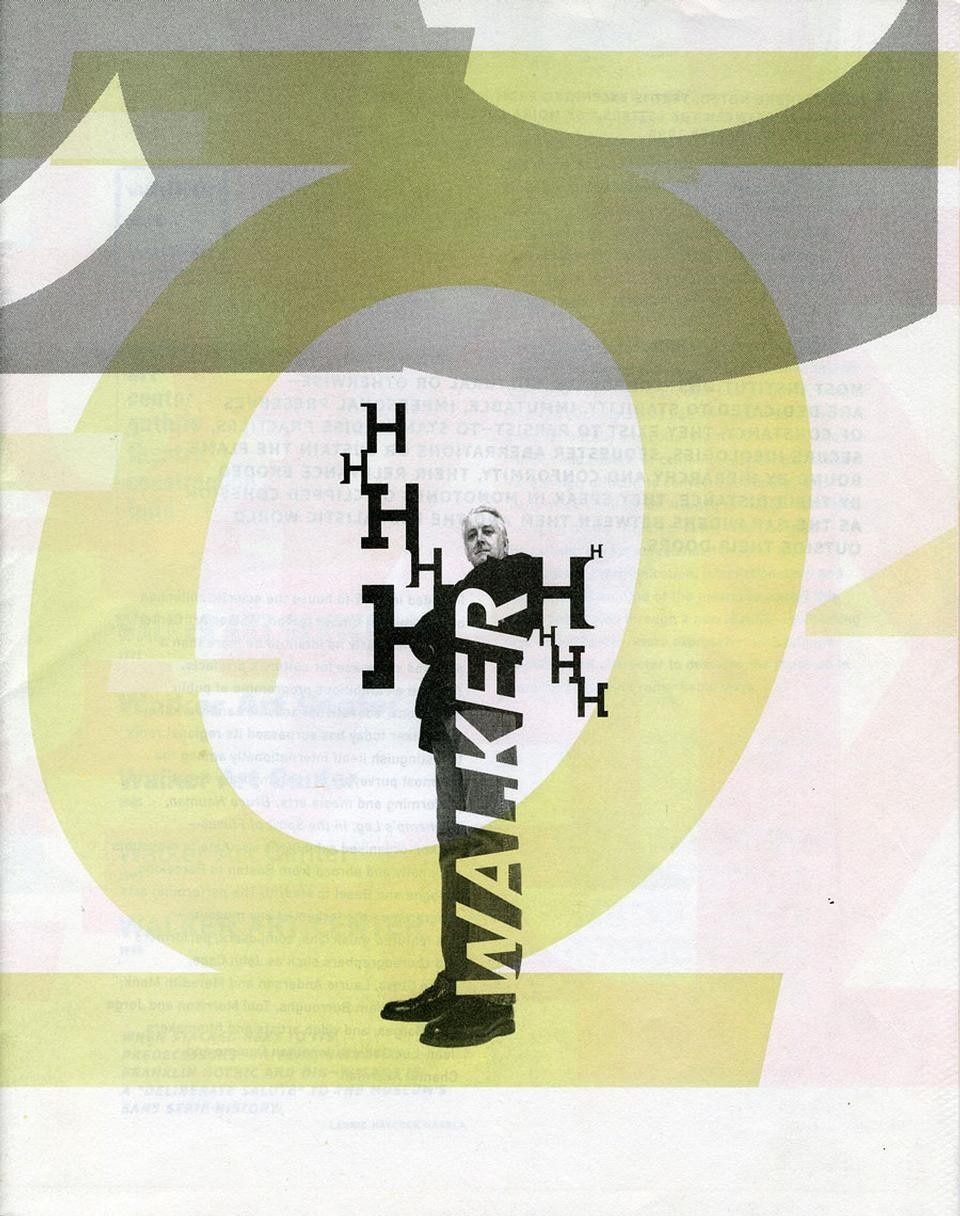 The 23 acquired typefaces are:
• American Type Founders OCR-A (1966)
• Wim Crouwel New Alphabet (1967)
• Matthew Carter Bell Centennial (1976-78)
• Matthew Carter ITC Galliard (1978)
• Erik Spiekermann FF Meta (1984-1991)
• Zuzana Licko Oakland (1985)
• Jeffery Keedy Keedy Sans (1991)
• Erik van Blokland and Just van Rossum FF Beowolf (1990)
• Barry Deck Template Gothic (1990)
• P. Scott Makela Dead History (1990)
• Jonathan Hoefler HTF Didot (1991)
• Neville Brody FF Blur (1992)
• Jonathan Barnbrook Mason (1992)
• Matthew Carter Mantinia (1993)
• Tobias Frere-Jones Interstate (1993-95)
• Matthew Carter Big Caslon (1994)
• Albert-Jan Pool FF DIN (1995)
• Matthew Carter Walker (1995)
• Matthew Carter Verdana (1996)
• Jonathan Hoefler and Tobias Frere-Jones Mercury (1996)
• Matthew Carter Miller (1997)
• Jonathan Hoefler & Tobias Frere-Jones Retina (1999)
• Jonathan Hoefler & Tobias Frere-Jones Gotham (2000)