The flat renovated by Mario Montesinos is located in Bologna, a project in which bright colours and fluid furnishings, also designed by the Valencian architect, become the protagonists. The home is the result of a research that aims to move away from reality to land into a science fiction, almost non-human world: a place where reality merges with a virtual universe in continuous transformation. 
The architect worked on the entrance, the living area and the bathrooms of the flat, giving shape to an interconnected environment in which the various elements speak the same language.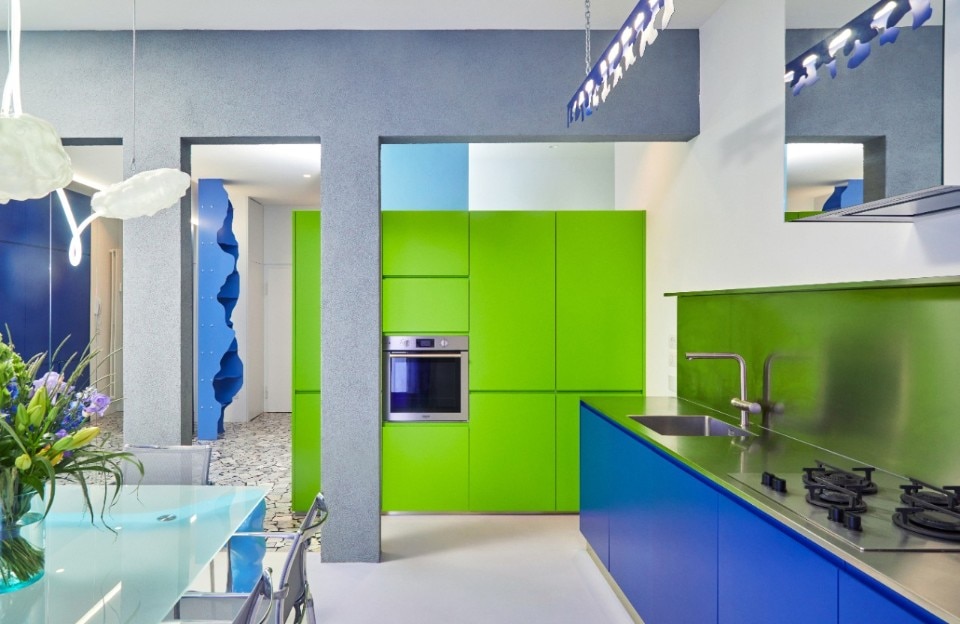 The use of an intense range of colours emphasises the design concept: electric blues and greens are used together with materials such as steel, glass and plastic, while aseptic lights merge with deformed geometries that seem to come from an underwater universe.
The combination of these elements is enhanced by the choice of surfaces of different porosity and transparency, by their linear or curvilinear course, their smoothness or roughness. The furniture was produced using 3D printing and laser cutting for metal elements: the architect's aim was to give shape to changing artefacts, somewhere between natural and artificial. 
Project :

Vi&Mela Apartment

Location :

Bologna, Italy

Program :

Apartment

Architects :

Mario Montesinos

Design team :

Geteco

Furnishing design :

Mario Montesinos

Completion :

2021