The renovated apartment in Madrid's historic center follows a mathematical logic that makes it functional despite its small size. The 45-square-meter space, a project by P+S Estudio de Arquitectura (Francisco Parada and Laura R. Salvador) expresses the idea that the house can function as a multiple of itself and thus multiply the functions within the various areas: the flat is thus not the addition of the uses entrusted to individual spaces.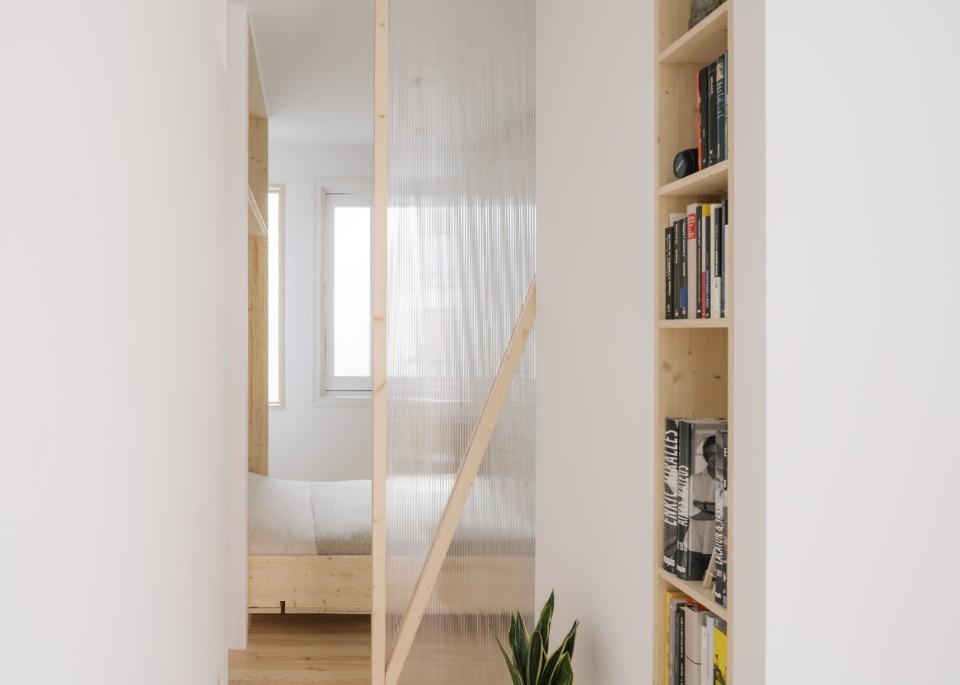 The original division of the apartment has been revised by distributing the kitchen and bathroom on the same axis and adding panels, tables, movable and folding beds. The main spaces – the living area and the bedroom – are conceived as flexible scenarios that change and adapt, always allowing new angles and paths.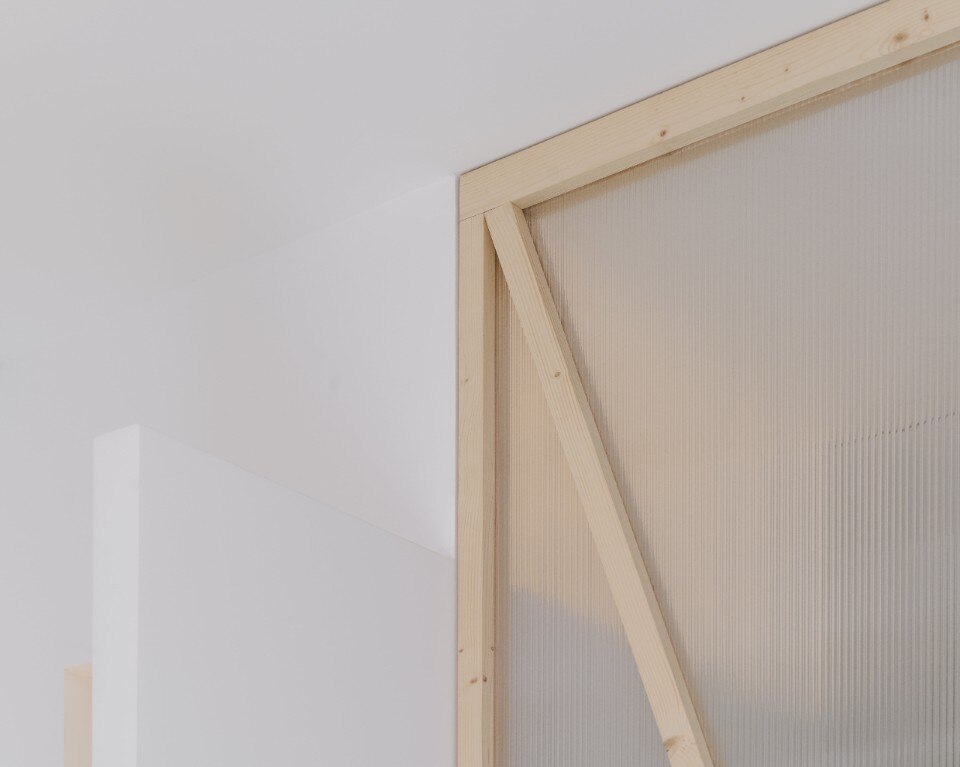 The design overcomes the limitations of the orginal apartment. The design idea sees a significant reduction in the use of materials to make the space uniform and limit the resources: used in particular spruce wood for the floor and furniture, and gray microcement for the kitchen and bathroom.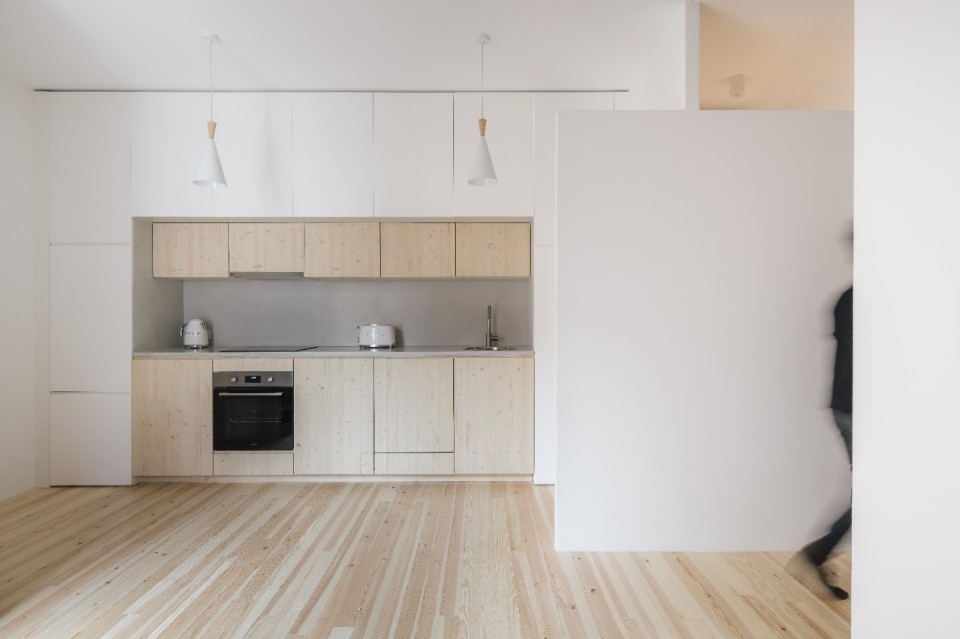 Polycarbonate partitions serve to unite and divide the various parts of the house. Some features of the 1850s have also been preserved in the apartment: the walls and their exposed wood and brick structure, the wood of the window frames and interior shutters have been enhanced. 
Project :

Multiple House

Location :

Madrid, Spain

Program:

Private apartment

Architects :

P+S Estudio de Arquitectura (Francisco Parada + Laura R. Salvador)

Building :

Miroslaw Sokol

Carpentry :

Elías Conde Morales & Juan Márquez

Area :

45 sqm

Completion :

2021