It is with her usual delicacy that the celebrated architect Maria Giuseppina Grasso Cannizzo has transformed a top-floor flat in a building in Modica into a workspace. The client for the interior is a young designer specialising in light design. The main objective of the new set up is therefore to make visitors discover the different qualities and effects of light, also through its direct experience.
But before intervening, Grasso Cannizzo conducted a delicate job of removing the paintings from walls and vaults. In this way she makes visible frescoes and various traces that have stratified over time, revealing hidden relationships between the rooms.
The designer's drawings are reproduced in large format and attached to the walls like posters, adding new signs to the rich material stratification.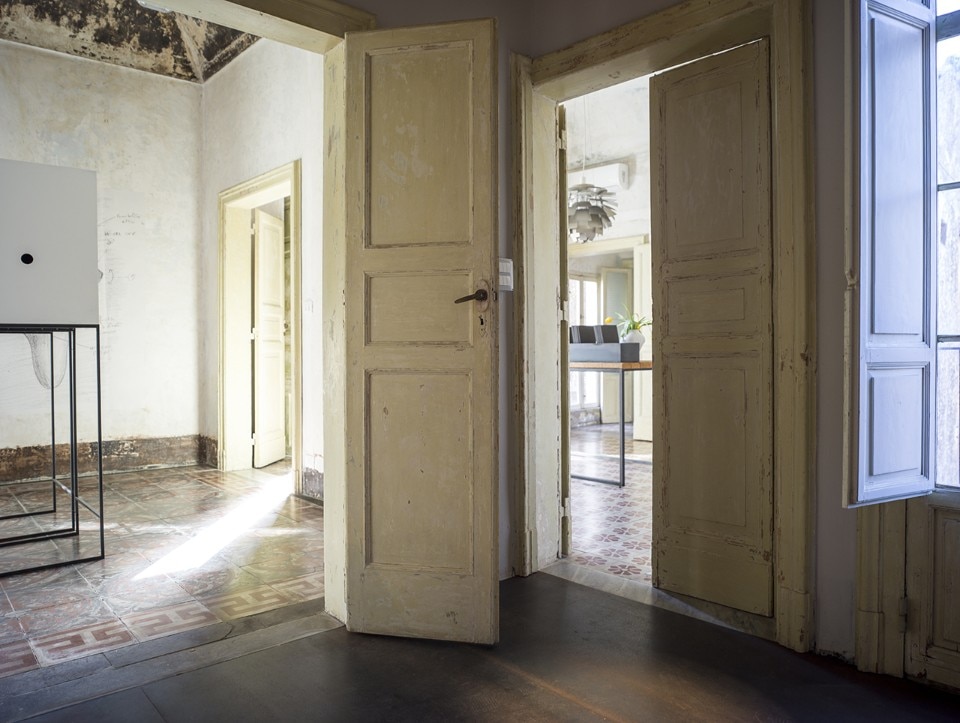 Since each of the five rooms is related to the adjacent ones with various openings, the project also has the task of defining a precise sequence of crossing the spaces.
The internal staircase leads to the project archive, with various sketches and sheets of completed projects. The second room is called the "semantics room", a space where the client/visitor is invited to listen to a speech and look inside eight cubes to experience sixteen different qualities of light. The next setting is the "experience room", in which one is immersed to witness the modifications of space produced by the use of different light sources. The itinerary ends with the meeting room/library, where people gather around a table to discuss the project.
Project:

Set up of an atelier in Modica

Architect:

Maria Giuseppina Grasso Cannizzo

Location:

Modica, Italy

Client:

Angelo Sanzone

Completion:

2021