Almost a combination of a machine room and a residence: Tokyo Penthouse is located in Tokyo, on the top floor of a 1978 pencil building. A very common architectural typology in the Japanese capital, the pencil building is constructed on a small area due to high land prices.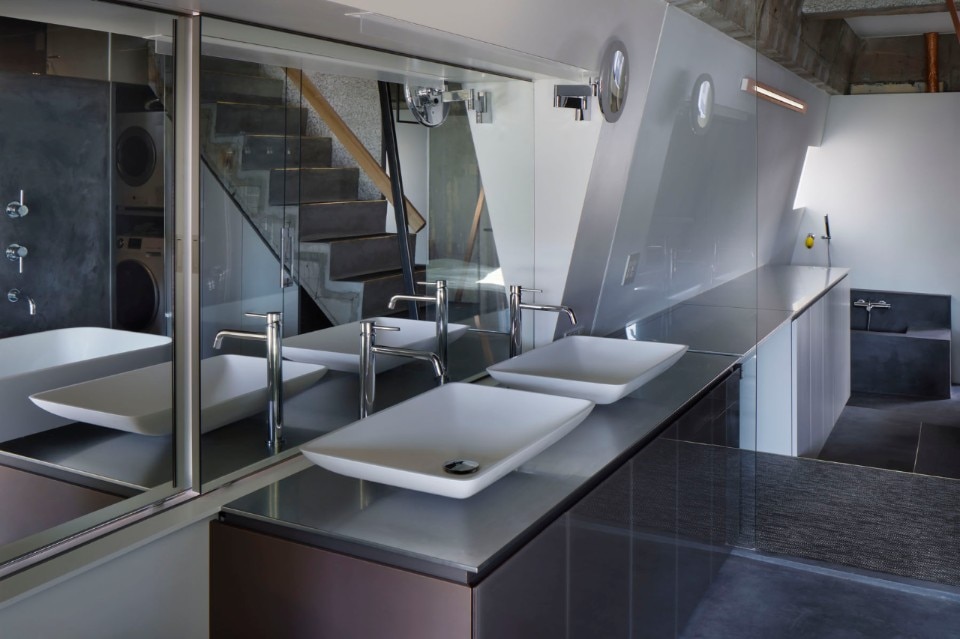 The top floor is not commonly used as a home because of its small size, but G Architects Studio transformed a traditional machine room into a functional, light-filled duplex penthouse. The renovation has left visible some elements of the original environment, such as pipes and concrete walls.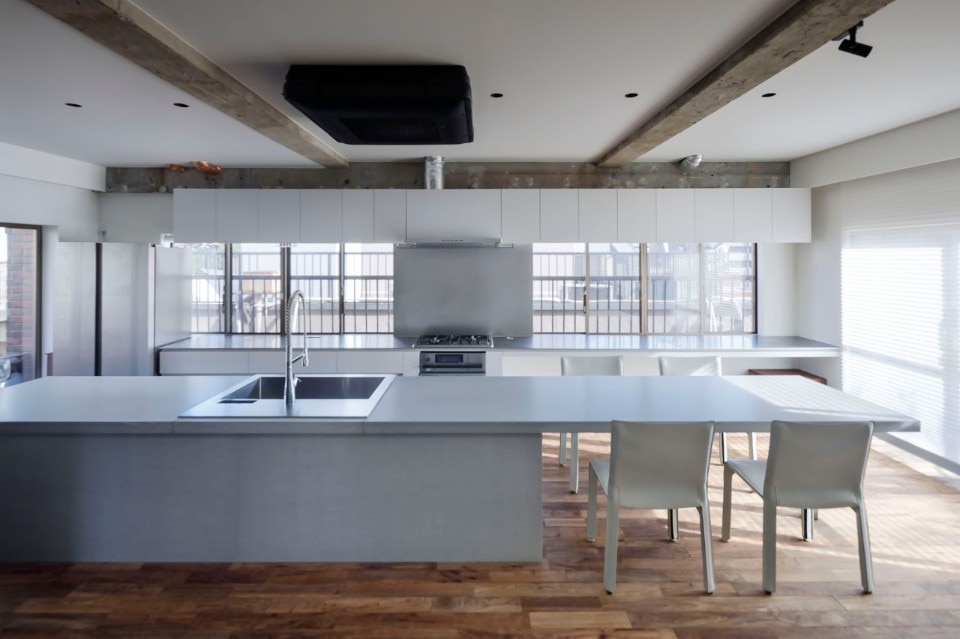 The plumbing, which could not be removed because it is connected to the neighbouring flats, was covered with copper; the concrete walls, repaired, treated and painted, deliberately show all their imperfections and underline the structure's industrial character. Cement is also used for the bathroom floor and the staircase, featuring a wooden handrail.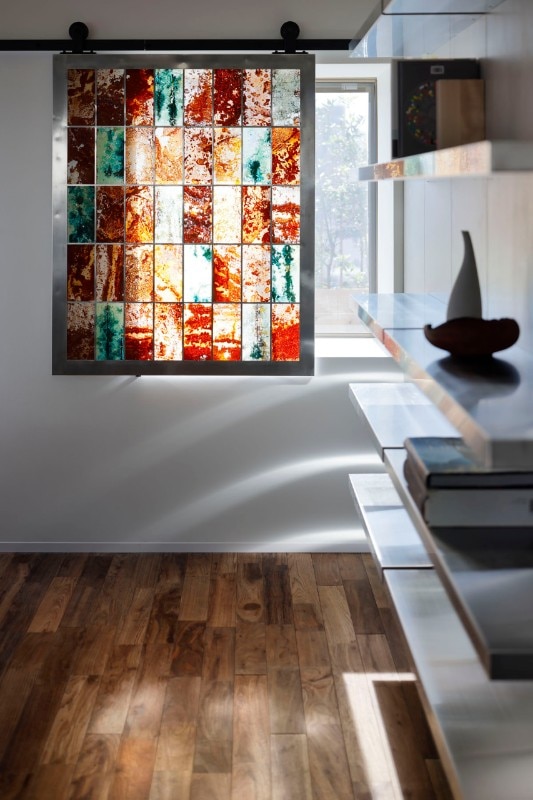 The 93 square metre flat occupies the fifth and sixth floors of the building, and overlooks the city. The first level has a bedroom and a bathroom located in the centre of the space, bordered by glass walls that make the room bright and permeable. The second floor is reserved for the living area, with kitchen, living room and a terrace with a panoramic view. The interior sliding window is made of rust-stained coloured glass producing colorful light effects.
Project:

Tokyo Penthouse

Location:

Tokyo, Japan

Program:

Private apartment

Architects:

G Architects Studio

Product designer:

Yuma Kano

Area:

93 sqm

Completion:

2020