At a time when the very nature of public space has become dangerous and threatening by the global pandemic of Covid-19, we are seeing the emergence of new forms, new models and prototypes of space that encourage socialisation and the possibility of safely coming together again.
Against this backdrop comes "Social with distancing" designed by Renesa Studio in Dwarka, a residential neighbourhood and diplomatic enclave in New Delhi. Designed before the pandemic, the idea of the restaurant has been translated and evolved to respond to the new 'normality' imposed by the spread of the virus.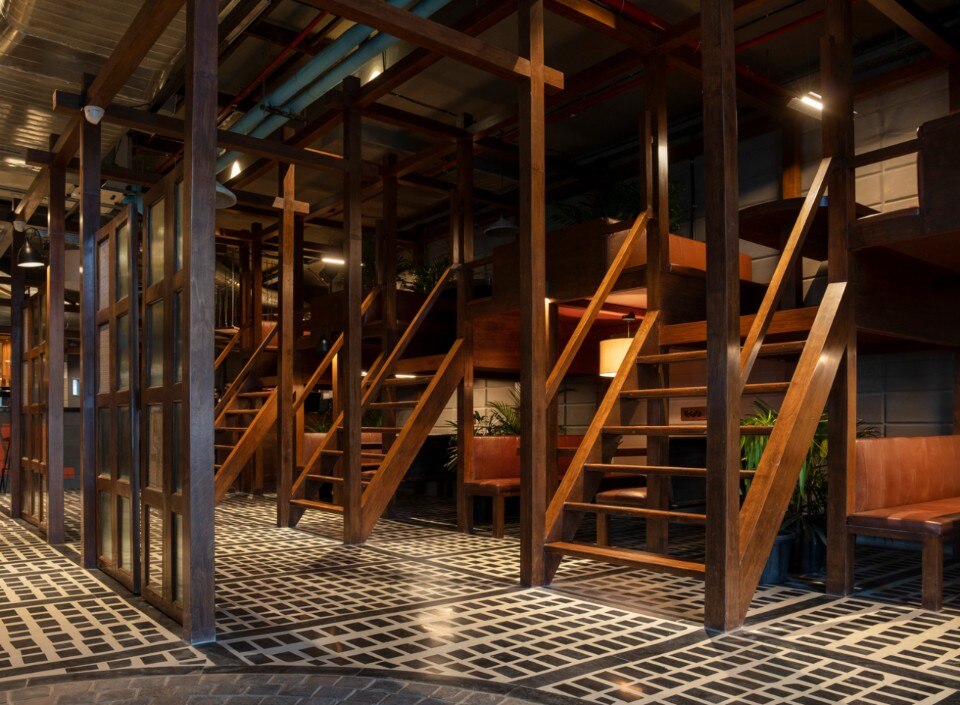 As the architects explain, the design was inspired by the bustling shopping streets of Vietnam and the complex grid layout of the various sectors of Dwarka, where the restaurant is located.
A composite grid obtained through the design of the floor of the restaurant and the pillar structure is overlaid with an order of mezzanine levels, trellises, stairs, light partitions, cross pathways, openings and closures which draw on a typically Vietnamese architectural language in terms of form and manufacture.
The presence of several levels enlarges the environment and multiplies the number of seats. Small tables, rooms and isolated areas for groups of people are carefully arranged to form pockets of privacy and distance. On the highest level is the DJ platform, which defines energy  areas where people can listen to music thanks to a panoramic view of the restaurant.
The graphic design and tactile quality of the stone for the floors, the use of wood, rice bricks, the rough finishes and the vegetation aim to achieve an urban and real setting where anything can happen by chance, even in the age of pandemics.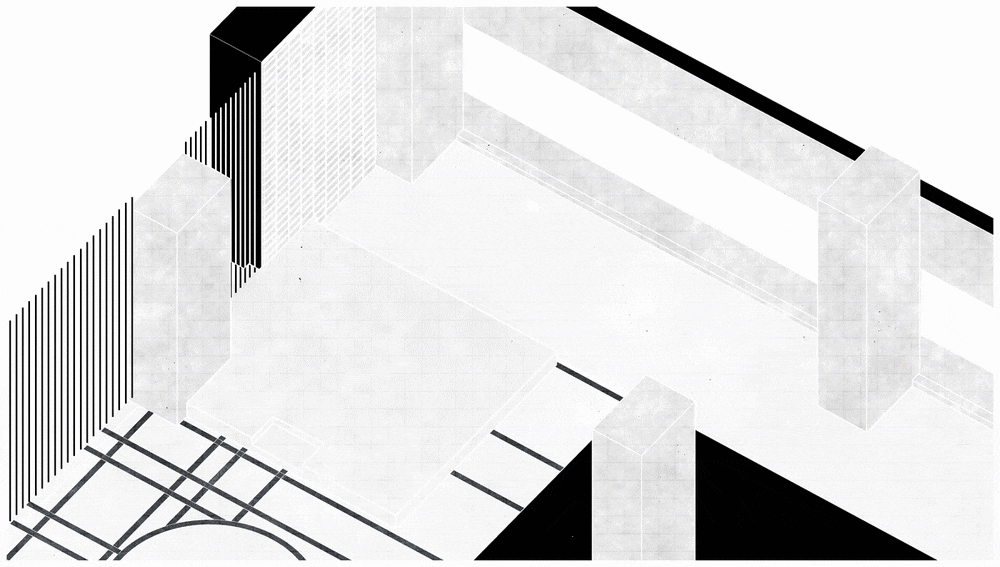 Project:

Social with distancing

Program:

restaurant and café

Location:

Dwarka, New Delhi, India

Architects:

Renesa Architecture Design Interiors Studio

Completion:

2020