The presentation of ALPI continues during this September Milan Design Week. The new collection will be the protagonist of the showroom in via Solferino and of the Nilufar Gallery in via della Spiga and will tell about the unique ability of the company to continuously reinvent wood through an intense study of the material and a constant dialogue with designers.
At Nilufar Gallery the exhibition "Ornate" - a metaphorical journey through the cultures that have influenced and shaped the work of designer Bethan Laura Wood over the years - celebrates ten years of collaboration between the eclectic British designer and gallery owner Nina Yashar. The Meisen cabinet and desk designed by Bethan Laura Wood are upholstered in Alpi composite wood whose pattern refers to the shimmering, almost vibrant patterns of the warp and weft in the Ikat weave used to produce Meisen fabric.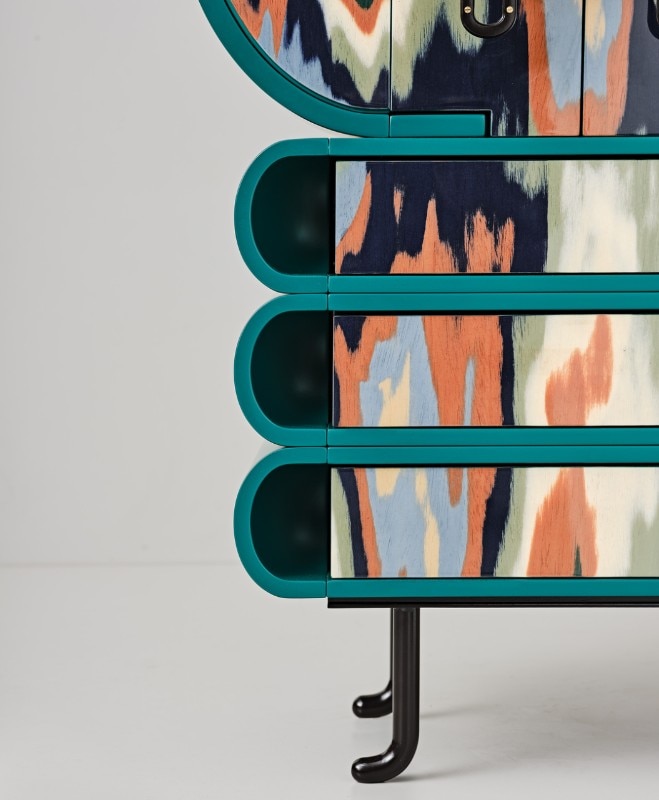 The new collection of wooden surfaces, developed together with Piero Lissoni, shows the result of ALPI's refined research into the theme of colour. French palette proposes a palette of soft but decisive colours, inspired by French painting of the early 18th century where the shades were often delicate, light, but not without a bold touch of brightness.
"I treated the wood as if it were a fresco, we went from the painting of the Enlightenment century and the French iconography of the seventeenth and eighteenth centuries, but first I stopped to look at the paintings of Veronese and Titian. They are hieratic colours and at the same time speak of a great modernity". Says Piero Lissoni.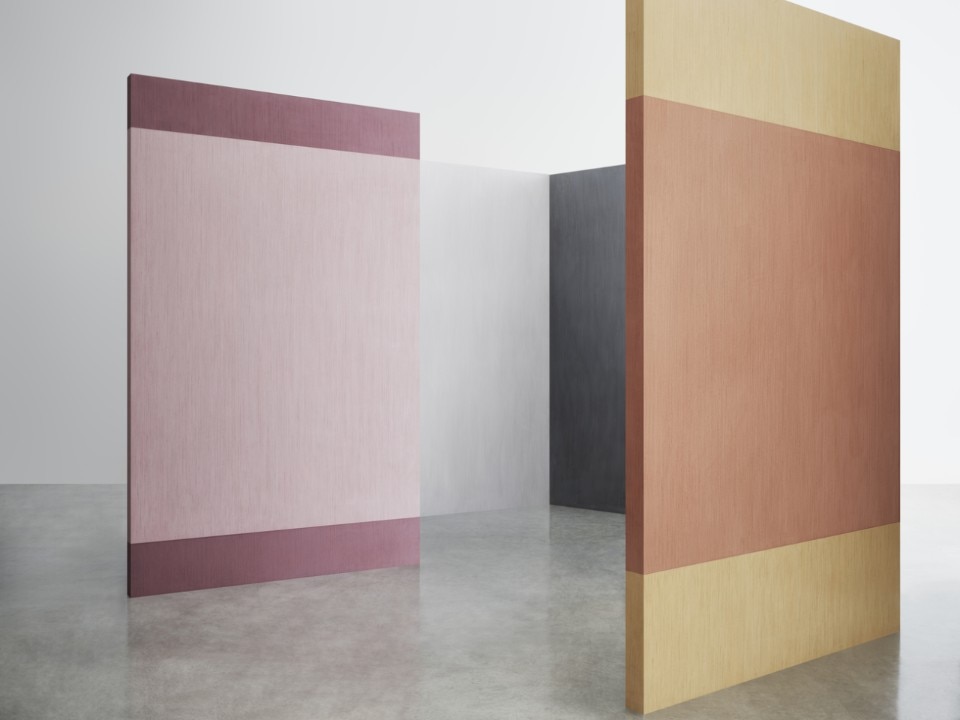 Finally, the ALPI collection by Raw-Edges expresses the two designers' deep passion for wood and its multiple potential, which has always been central to their research. Wavy Fir thus stems from a reinterpretation of the raw material with the aim of expressing the sensation of natural wood through graphic motifs.
The designers play on the "zoom in/zoom out" dialectic, creating different perceptions: while the wood appears natural at a further look, a closer glance reveals the undulating movement of the grain, which gives the surface a surprising sense of dynamism.