Xeno, Palladio, Idrogeno, Cripto and Zirconio are five small architectures that Piero Lissoni has designed for Alpi and that are currently on display in the Solferino 7 showroom in Milan. 
The exhibition "La Tavola degli Elementi" is the result of a collaboration between Vittorio Alpi and the company's Art Director and is inspired by the visionary work of the Russian chemist Dmitrij Ivanovič Mendeleev (1834-1907), who with the Periodic Table conceives and makes visible the mutual relationship of all physical elements. The sculptural objects designed by Lissoni, characterized by the play of finishes and the alternation between full and empty are a three-dimensional representation of the scheme that in 2019 celebrates exactly 150 years.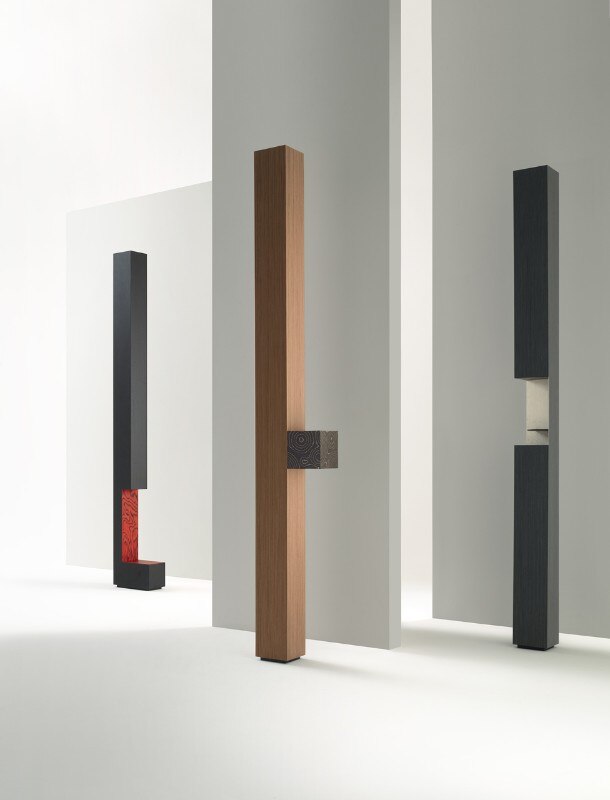 "When I started to think about these objects, by association of images I visualized combinatorial systems: alphabets, numbers, and then the periodic table of elements that I met for the first time at school, and that these mixes showing us that the matter, under the fickle appearance of the form, is a perfect game. I liked the idea of drawing this game," says the designer.
Pietro Lissoni's show is the third appointment in the now usual series of exhibitions that animate the spaces of the Alpi showroom in Milan every autumn. The first of these was "Re-Connection", which combined the genius of Ettore Sottsass with that of Martino Gamper, while last year it was Alessandro Mendini with the "Tre Primitivi" (Three Primitives) who experimented with Alpi products.
Exhibition title:

La Tavola degli Elementi

Designer:

Piero Lissoni

Venue:

Showroom Alpi

Address:

via Solferino 7, Milan