The Transitional School is a travelling research organised by Aformal Academy, in collaboration with various Asian and European institutions. The result of the experience will be exhibited at the 4. Istanbul Design Biennial from September 22nd to November 4th 2018. The project investigates material flows and interconnections of cultures, goods and ideas linked to the Euro-Asian networks, and to the most recent Belt and Road Initiative – started by the Chinese president Xi Jinping in 2013 and not by chance referred to as "The New Silk Road".
Merve Bedir and Jason Hilgefort, co-founders of Aformal Academy, tell us: "When we started, our interest was to research the Belt and Road Initiative (BRI), China's new project creating highly efficient infrastructure on land and sea around Asia, towards Europe and Africa. The Belt and Road Initiative is presented as this unique attempt to connect these regions closer to China, but in fact there is a big ambiguity, lack of clarity around the whole initiative, and competition on the ground, and countries taking sides: Japan is active in Vietnam and India, while China is creating allies with Russia, and Turkey is playing in between literally as the contractor."
The School anchors itself to the inextricable network of physical, digital and emotional relationships among the countries and different localities. The survey focuses on their consequences and traces in the territories, on the significance of these transnational infrastructures and the impact on the planet, and on the movement of people. The Transitional School has organised workshops in some of the centers it visited: Bangkok, Saigon, Doha and Istanbul. The collaborative process involves material analysis and project interventions. Materials and artefacts are investigated as the intersection of transnational flows of knowledge and materials, for their production and labour layers. Therefore, the project becomes a moment of collective reflection and mutual learning.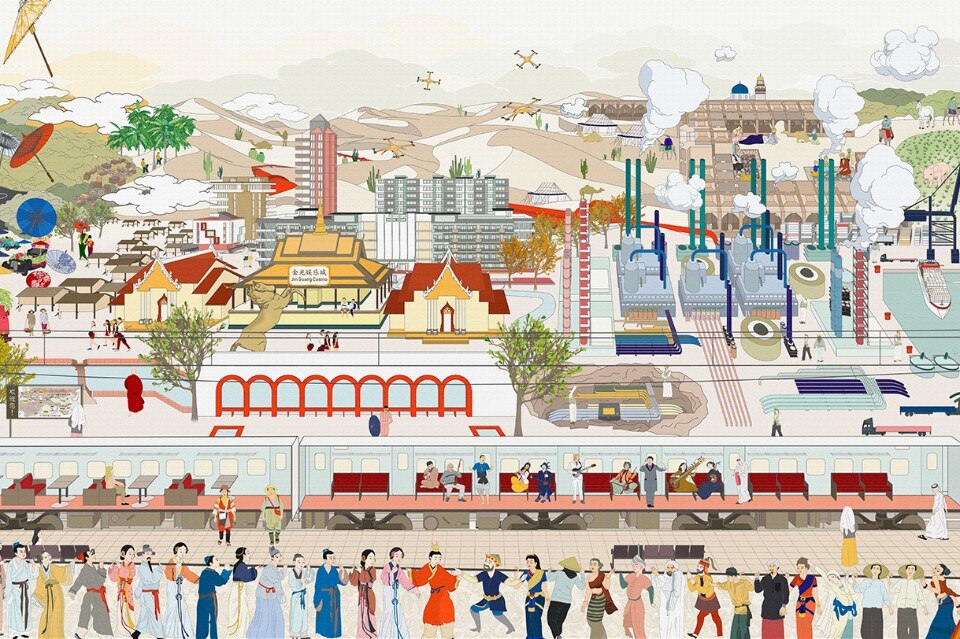 "We need to research the transnational infrastructure; it is so new, and there is so much unclear information about it. So, this kind of documentation is ground zero, inevitable/unavoidable. But also, our particular position on the subject is to see how people appropriate this infrastructure, to research how the local, in this case the border towns and the infrastructure hubs along the land and the sea routes, appropriates, dismantles, and redefines the transnational. Moreover,  how the local becomes not an isolated alternative to the transnational, but rather a foil that resists to be reproduced by it", explain Bedir and Hilgefort.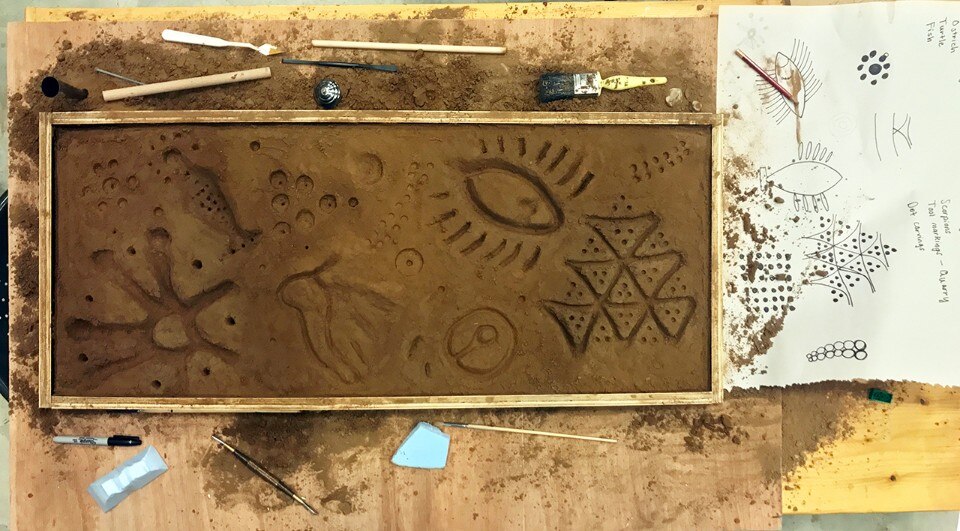 Transitional School kicks off with the 4th Istanbul Design Biennale, and will continue as long term exchange programs among these schools and others. "The best thing about European Union has been the Erasmus program." add Bedir and Hilgefort. "We need to find many more ways to create durations of gathering among different people and knowledges." This edition of Transitional School is a collaboration among Aformal Academy (PRD), RMIT (Saigon), CUINDA and Space Saloon (Bangkok), VCU Qatar and Fire Station (Doha), and Bilgi University (Istanbul).
Project:

Transitional School

Organised by:

Aformal Academy – Merve Bedir and Jason Hilgefort

Involved institutions:

INDA/Bangkok, VCU/Doha, RMIT/Saigon, Bilgi University/Istanbul, Ark.Amsterdam

On show at:

4. Istanbul Design Biennial – "A school of schools"

Opening dates:

22 September – 4 November 2018