A new initiative involving design education has begun in Beijing. It's called The Global School (TGS) and is a research and design institute that examines the spaces and processes of the 21st century. Constituted in a tripartite ecosystem, TGS is a production hub, a training lab and a culture centre. It is a project led by B/Side Design, an organisation founded by Beatrice Leanza and Sarah Orlando in the Chinese capital in late 2017. The first initiative of the new "school" was the B/Side Design Festival, a five-day event featuring workshops, presentations and round tables involving designers, scientists economists, artists, anthropologists, philanthropists, journalists and entrepreneurs. We talked to the institute's creative director Beatrice Leanza about innovation, education and the aims of TGS.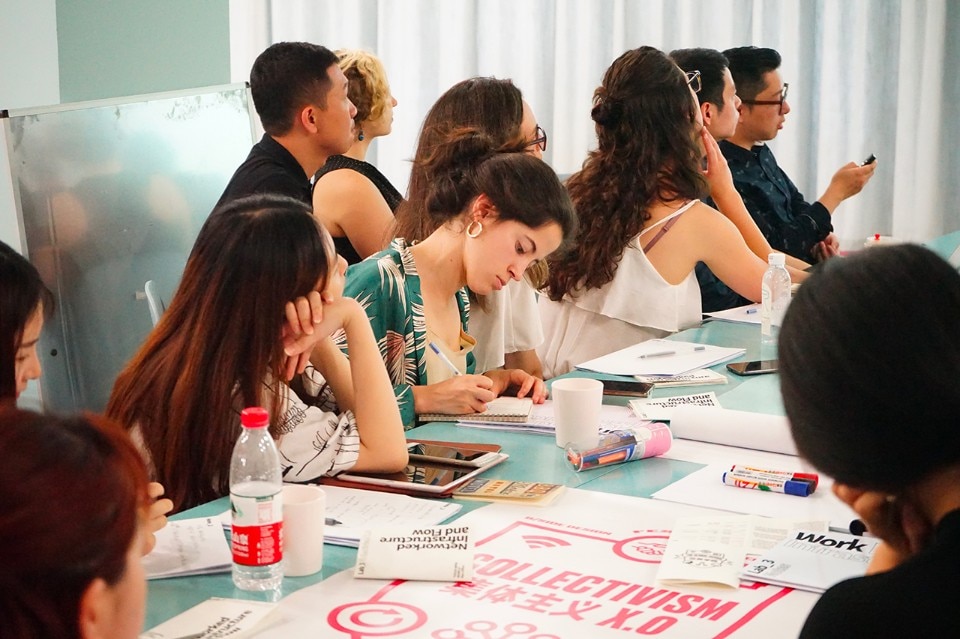 What are the origins of The Global School?
In the past five years, I've been working on the development of projects and programmes that have an urban and social impact. In particular, from 2012 to 2016 I was the creative director of the Beijing Design Week. That was an important experience, a testing ground that made me realise there was a need to go beyond the temporariness of annual fairs by creating a permanent structure. TGS is the fruit of my work, my life, my experience in Beijing, and my frequenting of designers and people I call visionaries. I consider China an observatory for the phenomena, transformations and urgencies of globality. From this outpost, we are trying to stimulate transnational conversation.
I consider China an observatory for the phenomena, transformations and urgencies of globality. From this outpost, we are trying to stimulate transnational conversation.
Please tell us about the exhibition you organised at the Biennale.
At the 2018 Venice Architecture Biennale, Michele Brunello and I organised the exhibition "Across Chinese Cities". It's about how a new generation of designers in China is creating a dialogue between different stakeholders and exponents of change regarding urban planning. Innovation is contained in the design. The big builders have noticed this, and are changing direction out of necessity. They can no longer build like they used to 30 or even 10 years ago. China is undergoing social, economic and demographic changes that dictate new needs in different sectors. This is why we thought it would be useful to create a platform where these ideas, visions and positions can be handed down and have a broader impact than if they were isolated from one another. The 48 people who came to talk at the B/Side Design Festival can testify to this.
What is the condition of specialised education in China?
Like in the rest of the world, universities are fundamentally businesses. Whether they are state-run, semi-public or private, they are entrepreneurial machines. In China, design schools receive a number of enrolments that triples each year. The people have a particular attraction to design, given by the fact that is is a technical practice and a practical discipline linked to making things. The schools produce an exponentially growing number of job seekers, more than anywhere else. In addition, we are seeing Ivy League colleges opening collaboration programmes with Chinese institutes and trying to break the rigidity imposed by state-owned local universities.
How does The Global School fit into this educational system?
In our mission, we specify that TGS is not a school in the traditional sense, We are not interested in privatising and selling educational services. Ours is a counter-proposal that approaches the role of education as perpetual training. We believe that the current educational institutions do not correspond to the social and cultural reality of the 21st century. We are trying to create a platform that is a new reference point where the various corporate, public and private counterparts of the system can enter into contact in a new way. We wish to bridge the gap between diverse positions and types of thinking by immersing our concept in experimentation and reality at the same time.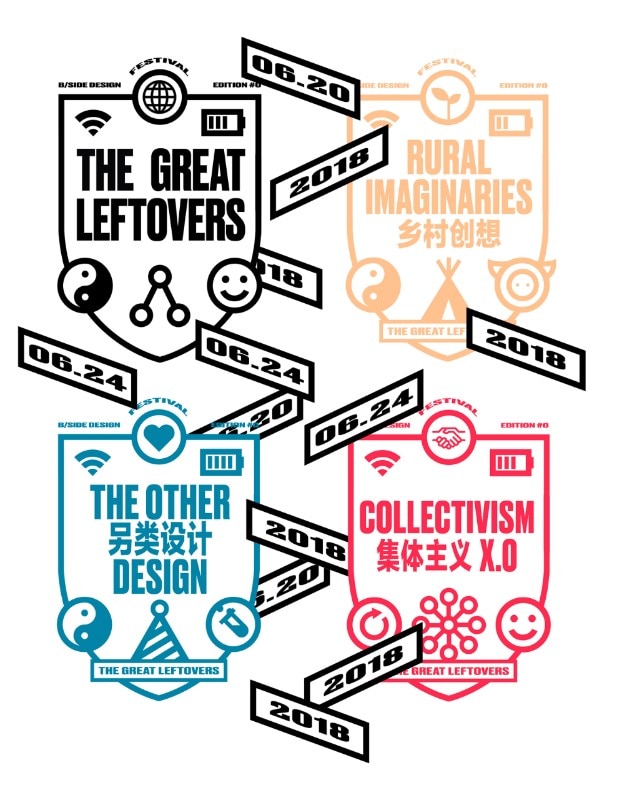 What will take place at TGS?
We are calling this year our "build-up year", a period of preparation with a number of temporary activities and projects. Starting next year, TGS will materialise as a physical space, so the dynamics of what we are doing will change accordingly. We will have a programme with a yearly cycle from June to June, divided into two semestral blocks. During the Design Festival, we presented the subjects we are going to explore. "The Great Leftover" is the main theme, divided into three categories called Rural Imaginaries, The Other Design and Collectivism X.0. We take up urgent issues that involve the context we live in. Generally, I have found that innovation usually resides outside our comfort zone. We wish to operate on the threshold of that to explore the unknown and create an innovative setting of learning and working. At TGS we want to exercise critical thinking.