This article was originally published on Domus 1071, September 2022.
The Fold series is inspired by Henri Matisse's découpage. The project is designed by Formafantasma for Maison Matisse, the French company founded by Jean-Matthieu Matisse, the fourth generation of the family, to celebrate the artist's universe with objects created by contemporary designers. "Not individual isolated objects, but richly crafted pieces uniting values, history and design," reads the brand's manifesto.
At the heart of Formafantasma's idea is the balance between pure colour and form, and then the process, more than the aesthetic vocabulary. Just as Matisse created his découpage by starting from gouache-stained paper, which he then snipped into ready-coloured forms, Andrea Trimarchi and Simone Farresin have folded and cut out paper to create six limited-edition lamps: pendant, floor, wall and table. The only difference is the box cutter and ruler used to make precision cuts, instead of the scissors wielded freehand by Matisse.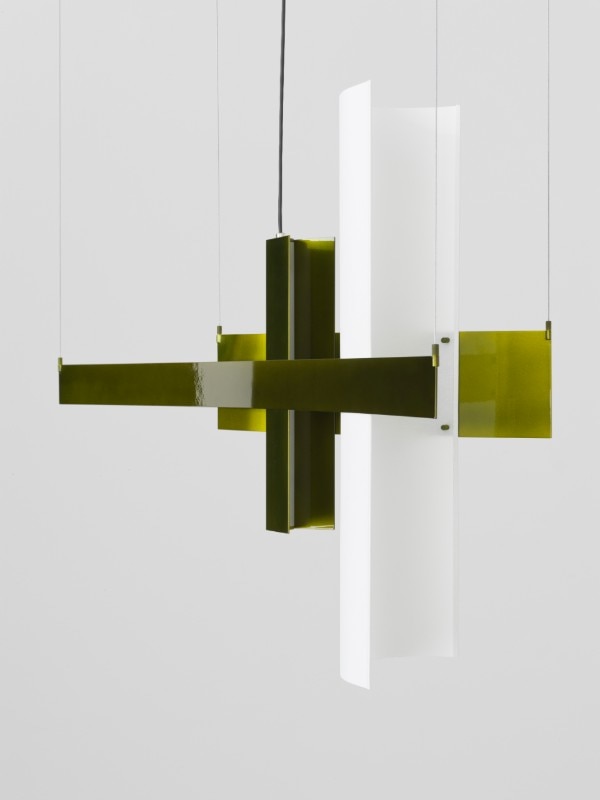 They use 3D models to fashion the metal lamps with paper shades. Seven steps: laser-cutting, bending, sanding and cleaning, before applying oil, a protective layer and ten coats of paint as in the automotive industry. At the end, a craftsman inserts the sheet of paper. In addition to the lamps, presented at Milan Design Week, a candle holder and a centrepiece were created for the permanent collection inspired by the cut-out of Les Mille et Une Nuits of 1950.