Casa Batlló is a unique and surreal work. Located in the centre of Barcelona, the residential building is considered one of Antoni Gaudí's masterpieces, who completely renovated its original structure between 1904 and 1907. Vortex-shaped ceilings, elements and details referring to the marine world, and a great ornamental richness do not hinder functionality and liveability: the building is designed to optimise lighting and ventilation.
Dialogue with this masterpiece of Catalan modernism is complex, if not impossible. Designing new furnishings for Casa Batlló was the challenge posed to the young Catalan designer Max Enrich, who designed the Totems series of lamps.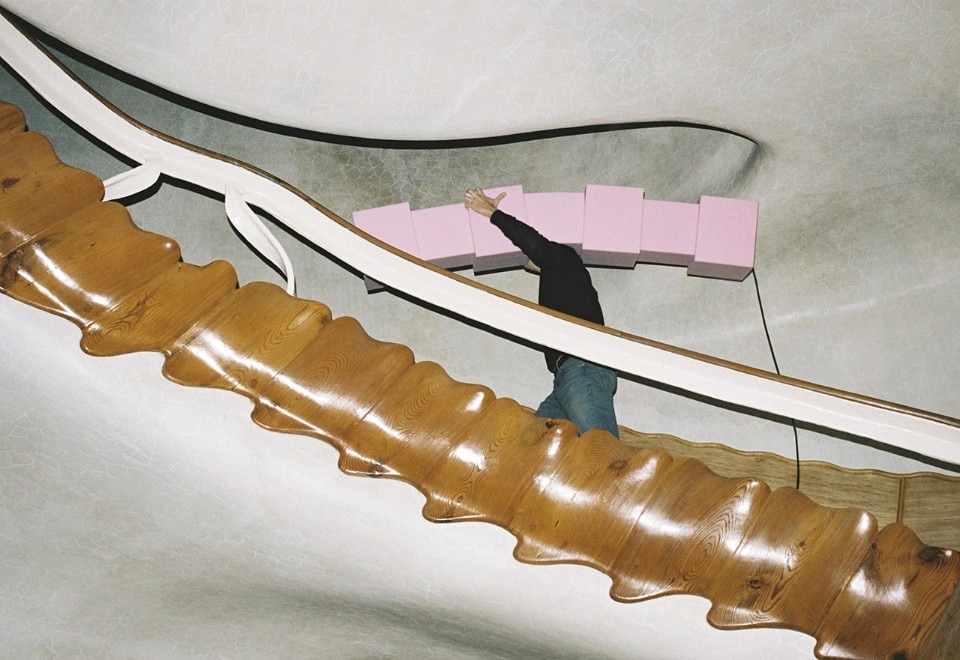 "I was invited to create a project for this particular period, when the Casa [which has been a museum since 2005] is closed. Initially I thought of a project that could blend with the space, but then I changed my mind. I opted for forms that contrast with those of the house. It is not my intention to conflict, but to create a dialogue," Enrich explains.
The five lamps made of upholstery foam are characterised by their elementary shapes – like many of the designer's projects – and the pastel monochrome given by the material itself. The totems are elements with an artificial character, which delicately stand out from their context.
"Foam is cut in a very manual way, and glued together when the parts required it. A led bulb was integrated at the top, and light is projected vertically. The electric cable travels through the piece ad leaves it from the bottom," says the Catalan designer.