In collaboration with the communication agency Sign Press of Isabella Clara Sciacca, the designers Alessandro Mattei and Caterina Naglieri, at the head of the company Plato Design, have decided to start the production of a new lamp during the lockdown period.

After the closure of the company, the Esse lamp was designed and produced directly at home. "We reflected on the idea of sobriety at a time when we have all been deprived of many things" reflect the two young Roman designers "but sobriety does not mean giving up something, for us it means eliminating the superfluous without sacrificing the pleasure of things".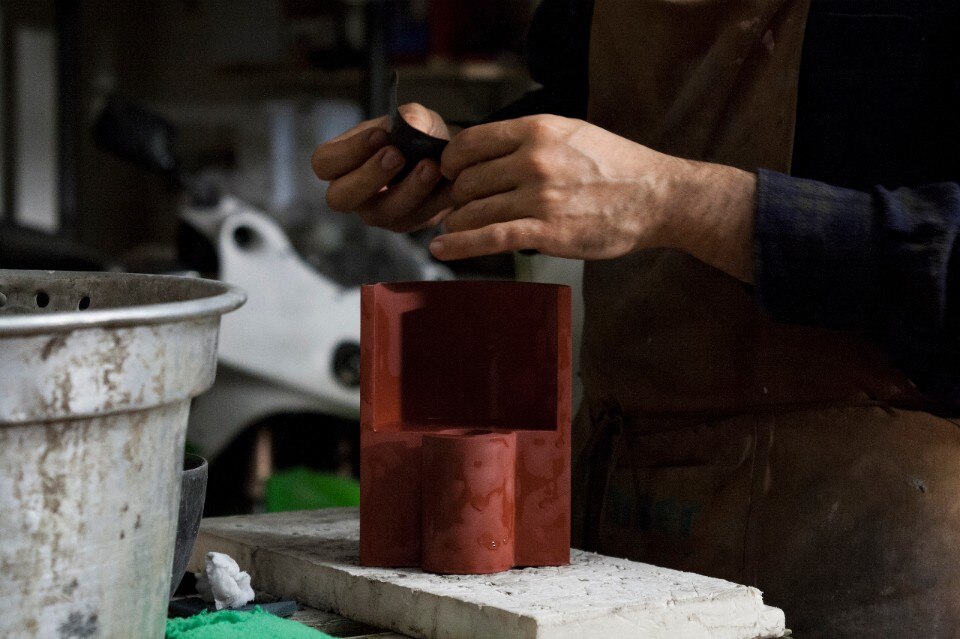 The Esse lamp is a product that reflects on the design of an essential aesthetic. The simplicity of its shapes is due to the impossibility of creating complex moulds with the few household tools, while the side slot allows the insertion of electrical wiring without particular equipment.

The object was launched on May 7 on the Indiegogo crowdfunding platform, donating half of the proceeds from the World Health Organization, as a sign of support for the countries most tasks from the coronavirus. The donations will go to support those working in the front line, to give them the necessary tools and resources.