As part of the international project Professional Designers Program (PDP) promoted by the Government of Malaysia, Italian designers Astrid Luglio and Claudio Larcher have created two furniture collections in collaboration with local furniture brands.

The Malaysian initiative, driven by the desire to combine industrial manufacturing of the place with international design, gave the two designers the opportunity to relate Italian style with the long tradition of furniture of the Muar area, in Malaysia, creating furniture balanced between contemporary and exotic style.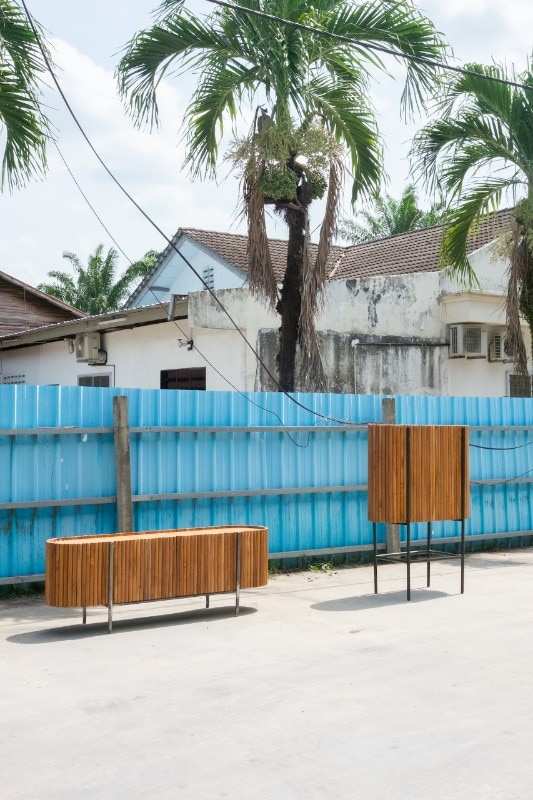 The Sand collection, produced in collaboration with the Alunajati company, consists of a buffet and a sideboard in teak, and is characterized by the wooden round bars that make up the outer skin of the elements.
The poufs, instead, of the Candy collection, made by Young Sing Industries, are defined by a play of pastel colors of the velvety fabrics that cover the seats, supported by a skeleton in rubber wood, light-colored tropical wood.