Vienna Design Week turns 11. As in every edition, the Austrian festival curated by Lilli Hollein takes over the whole city, while choosing to concentrate on one urban area awaiting rediscovery. This year it's the turn of District 15, known as Rudolfsheim-Fünfhaus. Once a peripheral working-class suburb, it has now become especially desirable. Its nineteenth-century buildings are the seedbed for a new creative ferment, vibrant and multicultural.
#offline at Spazio Pulpo
Founded by three emerging outfits (breadedEscalope, chmara.rosinke and Patrick Rampelotto), Spazio Pulpo is a workplace and research centre with exhibition functions. Other European designers are often invited to swap ideas on a range of topics. In Vienna Design Week, #offline – Design for the (good old) real world is an exhibition that questions the possibility of being disconnected and what this means through experiments designed by the hosts with Klemens Schillinger and the new TRIALE Institute. Among the projects, Aluhut by chmara.rosinke is an aluminium wall-mounted helmet that screens out electromagnetic radiation.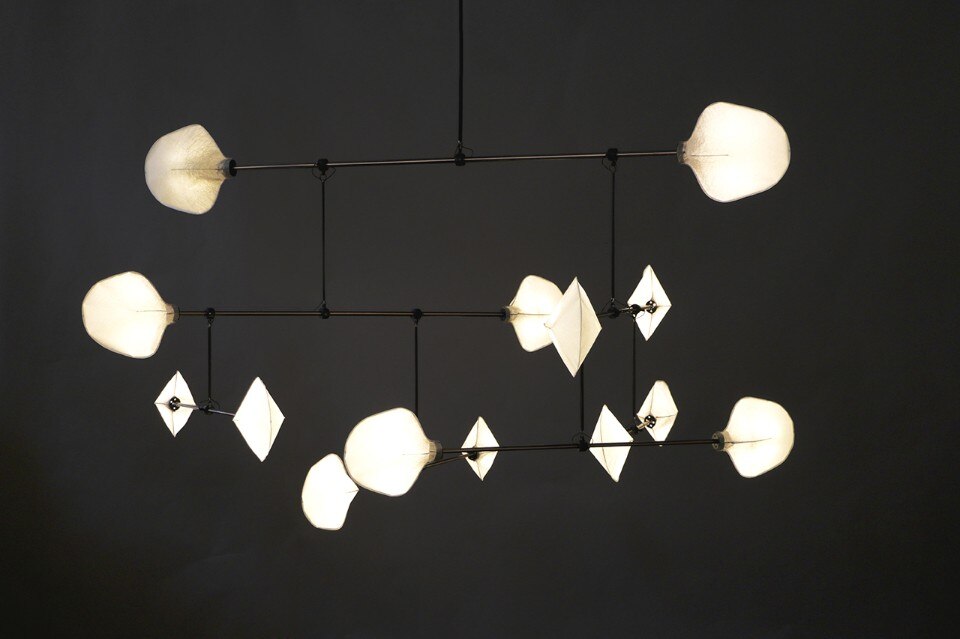 Installation view: "In Relation" by mischer'traxler at MAM Mario Mauroner Contemporary Art. Courtesy mischer'traxler studio / Mario Mauroner / Vienna Design Week / Christine Wurnig / Kollektiv Fischka

In Relation. mischer'traxler
An important solo show at the MAM Gallery's AAA Project Space, Mario Mauroner Contemporary Art is devoted to Viennese designer duo mischer'traxler. They investigate relations between objects and people, nature, the environment and much else. The show presents projects old and new, many of which interact with visitors. Like the large LeveL II chandelier, which lights up only when the vibrant arms are in equilibrium. Or the Entomarium collection: in a bulb, a glowing bug flits about and lights up only when it senses there's someone nearby.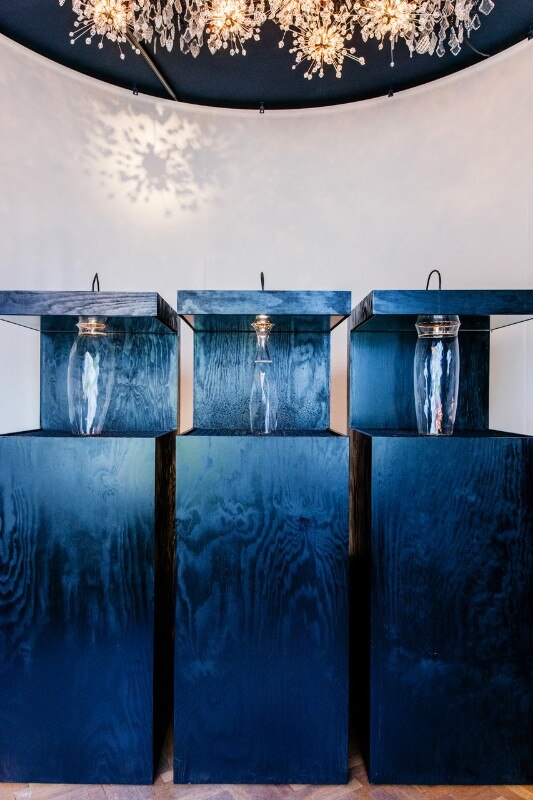 Installation view: "Water Vases" by Jólan van der Wiel for Lobmeyr. Courtesy Vienna Design Week, Kramar, Kollektiv Fischka

Jólan van der Wiel for Lobmeyr
For almost 200 years now the Lobmeyr glass and crystal company has been engaging with contemporary life. Its latest working partnerships are with experimental designers like Martino Gamper, Studio Formafantasma and Max Lamb. Its practical objects suggest a real future for traditional handicrafts. During VDW, on display in the firm's historic shop on Kärntner Straße 26 is the installation Water Vases by artist and designer Jólan van der Wiel. The Lobmeyr vases are designed by flowing water, with liquid forms inviting you to touch them. The project is part of Passionswege, one of the most admired Design Week initiatives, connecting tradition and innovation.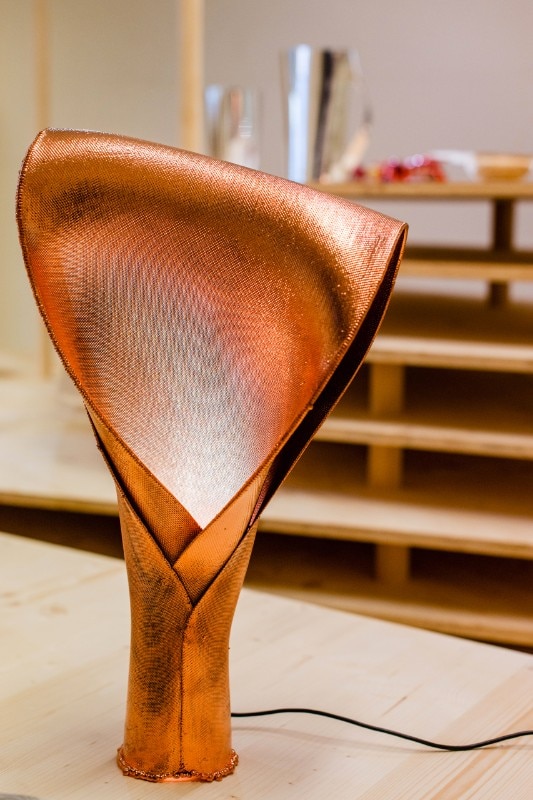 Odd Matters on show at "Morphosis" by Schloss Hollenegg for Design. Courtesy Vienna Design Week, Kramar, Kollektiv Fischka

Morphosis. Schloss Hollenegg for Design
Schloss Hollenegg for Design is a unique project: in the medieval castle an hour from Graz, a family residence, the curator Alice Stori Liechtenstein organises exhibitions and residences for designers under 35. The last show, a few months ago, was titled "Morphosis", and investigated the theme of transformation in the broad sense. During VDW, the Festivalzentrale Nord im Blauen Haus is presenting a selection of pieces that are the outcome of this research. The designers include Lukas Wegwerth, Commonplace, Odd Matter, Studio Furthermore and Stephanie Hornig.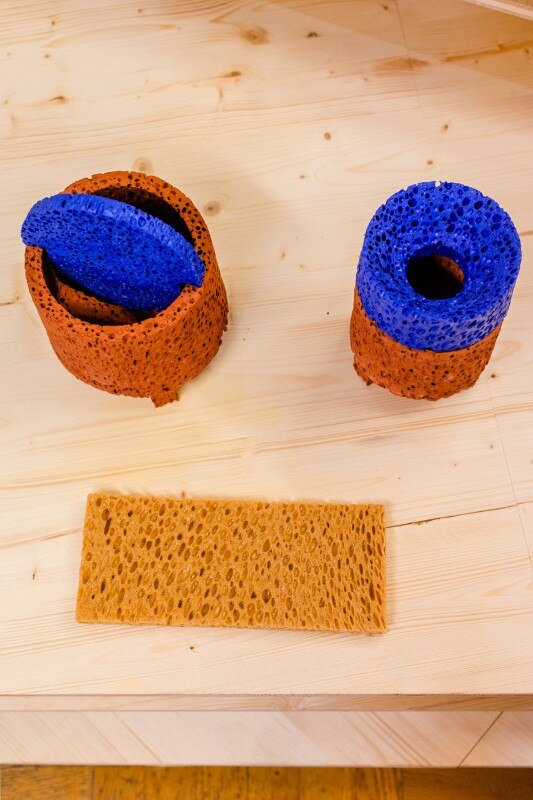 Studio Furthermore on show at "Morphosis" by Schloss Hollenegg for Design. Courtesy Vienna Design Week, Kramar, Kollektiv Fischka

Ineke Hans. Was ist Loos?
At the Kunsthalle Wien at Karlsplatz, the Dutch designer starts with a punning title: "Was ist Loos?" or "What's going on?" but playing on the allusion to the Austrian architect, who always designed with a great sense of the reality around him. The same principle holds for Ineke Hans, who exhibits a series of objects old and new designed to meet the specific needs of our times. Three the themes explored: production techniques, increasing digitisation and scarcity of resources.
Author:

Annalisa Rosso

Venue:

Vienna Design Week 2017

Duration:

until 8 October 2017

Address:

Sparkassaplatz 4, Sparkassaplatz 15 Vienna