Kolmio+LIM, designed by Yusuke Seki, is a nail salon located in Osaka.
The store layout of basic wood and white has been designed to reflect the essential colour of natural skin tones, and the space itself is intended to symbolize the process of nail colouring.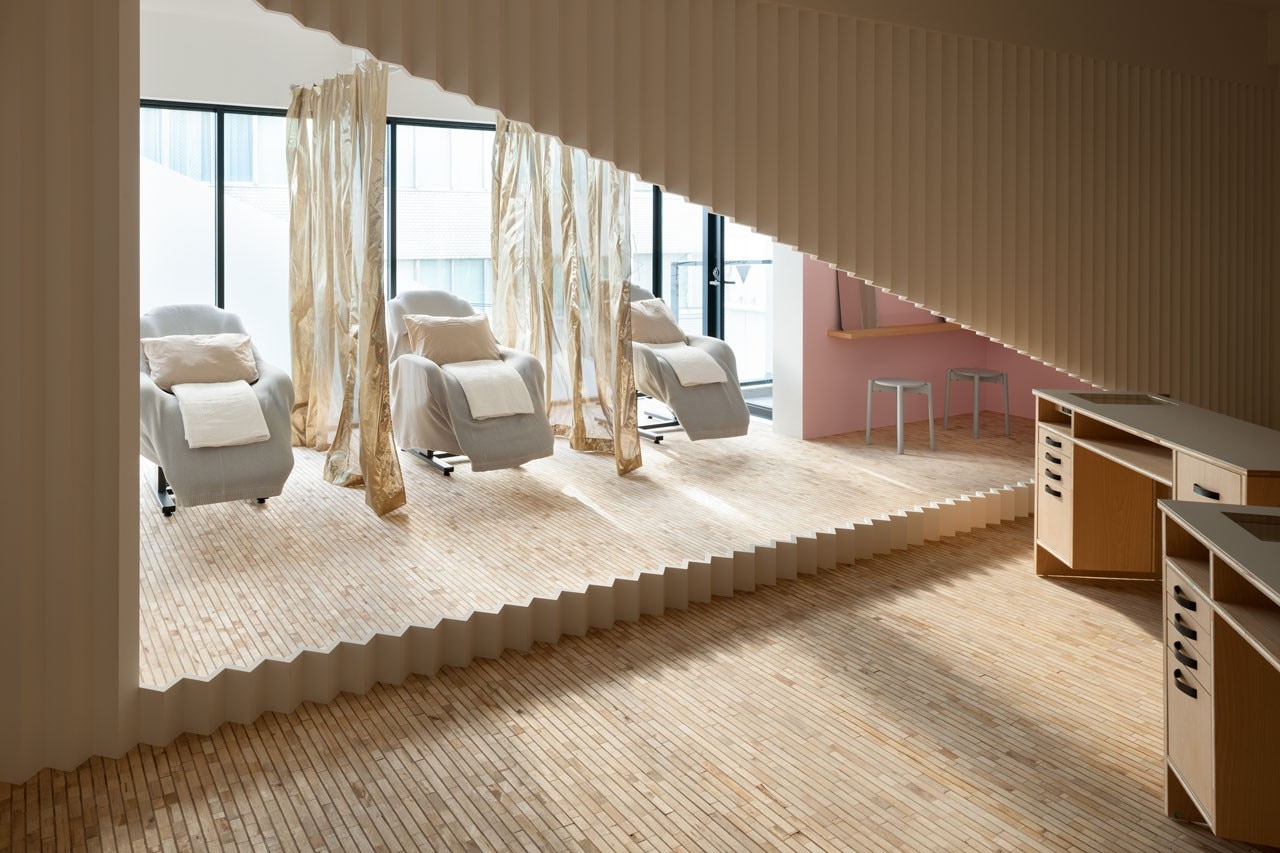 The zigzag wall and natural lighting refraction reference to the twinkle glitter reflection of nail polish, and the colour themes of the design represent the various layers of nail polish applied one after another. 
Yusuke Seki based the various tones of white upon basic natural human nail colours. He tried to express the Japanese proverb "Diverse men, diverse minds", which directly translates as "ten people have ten different colour"; as every person has their own skin colour as a base for colouring, to bring a new personality by adding layer upon layer of beauty work requires precision by the nailist.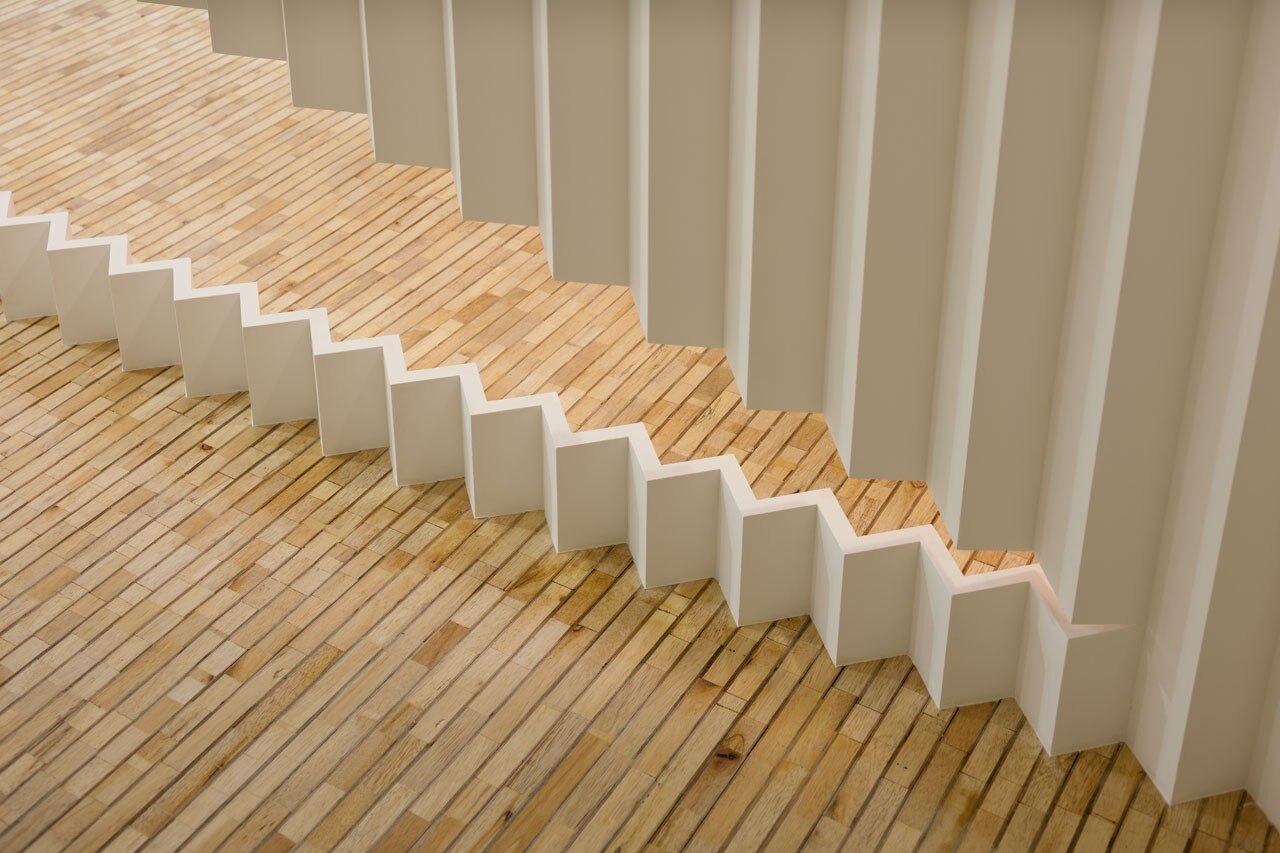 The coloured walls take their inspiration from the neighbourhood buildings just outside the window, as a way to incorporate the surrounding aesthetics, as part of an overall interior design theme.
The stores' dynamic shapes are inspired by kolmio ("triangle") and by its iconic value, as well as providing a functional division through the centre of the space.

Kolmio+LIM, Osaka, Japan
Design : Yusuke Seki
Completion : September 2013