After more than a year Banksy is back outdoor. In October 2020, the world's most famous street artist created a work in his hometown Bristol, later auctioned online. The proceeds, approximately $106,000, were entirely donated to the Ohmatdyt paediatric hospital in Kiev. 
This time, the artist intervenes on Ukrainian territory to take a stance and condemn the Russian-Ukrainian war once again. Seven new works appeared among the rubble in Kiev and other locations in Ukraine including the suburb of Irpin and Borodyanka, repeatedly bombed.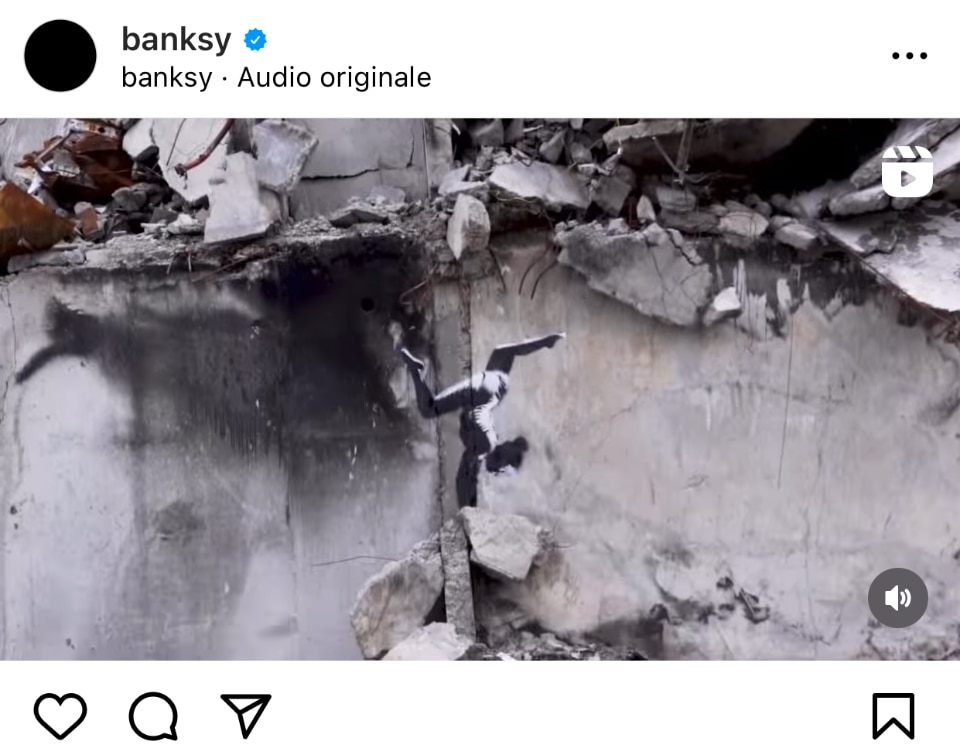 Characters captured by the unique stencils include a gymnast balancing on a heap of rubble, a child in a kimono knocking out an adult judoka (resembling Vladimir Putin, suspended by the World Federation), a lady in a dressing gown and curlers armed with a gas mask and fire extinguisher.
The artist claimed the realisation of the works via an Instagram post.