"Land really is the best art". It's curious to think that such a quote comes from the king of Pop Art himself, Andy Warhol. Yet his passion for the natural world has never been a secret: Warhol produced around 10,000 pictures of flowers during his career.
But it is not just that. The Pop Art movement emerged in the same years as the so-called land art; the years of body art, conceptual art, and Italian arte povera. These were the 1960s, the post-World War II era. The state lost its authority, its credibility vacillated and even art, driven by a new, provocative force, less disruptive but more profound, was seeking to transcend the limits of museum walls and the aseptic environment of galleries. 
Land art was born in the United States between 1967 and 1968. It aimed for a new, closer relationship between art and life, fuelled by the desire to create a different idea of society and consequently a different, more accessible, idea of art that reflected it.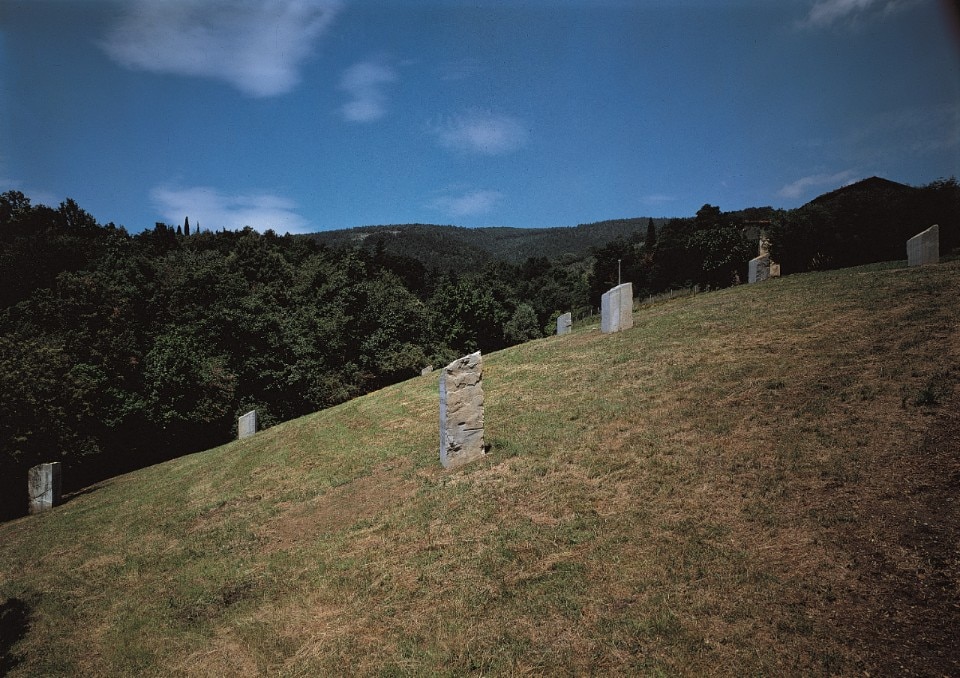 Because of the differences between practices and typologies of interventions it embraces, it is difficult to consider land art a movement. Close in its reflections and language to conceptual art, land art rather represents a different way of conceiving works, their relationship with the space they inhabit and with us, who alter that same space and become part of it. The artist intervenes directly on nature and land, going beyond the physical and metaphorical limits of the artist's studio and exhibition space. 
Italy, a land of endless and evocative natural landscapes, boasts some of the most beautiful land art sites in the world. Parks, forests and seafront promontories. Installations and site-specific sculptures blend into the landscape, almost becoming a distinctive feature of it. 
The selection in our gallery offers a glimpse of what happens when land, defined by Warhol as "the best art", meets art itself and embraces it, taking care of it. 

Opening image: Mauro Staccioli, Primi passi 2009, corten steel, 805x1300x40 cm, ©Sergio Borghesi, Courtesy Mauro Staccioli Archive