During this year's Milan Art Week, Maurizio Cattelan once again left the world of critics (and social media) speechless. While curating the Ninna Nanna project at the city's Monumental Cemetery – where his work Lullaby, created from the rubble of the Via Palestro massacre, is on display until autumn 2022 – the Milanese artist also inaugurated a solo show at the Massimo De Carlo gallery, twenty-three years after his last exhibition in the space.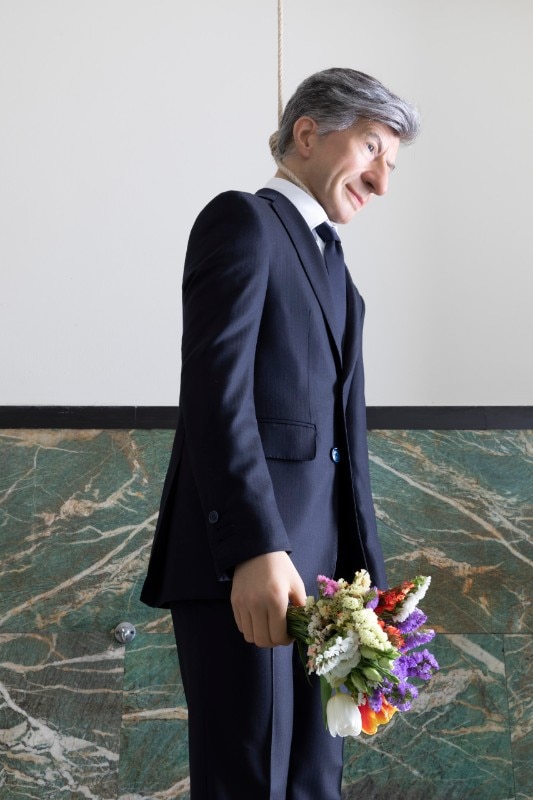 On entering Casa Corbellini-Wasserman, visitors are struck by a single statue, just among the green marble of the bathroom designed by Pietro Portaluppi. It is the portrait statue of the artist himself dressed in an elegant blue suit, swinging from the ceiling holding a bouquet of flowers, a symbol of "love, friendship, affection, power, loss and defeat". After the equally talked-about work Tre bambini impiccati in Piazza XXIV Maggio, Cattelan returns to the theme with a hallucination that is intended to be a "simultaneous image of control and failure".

YOU aims to explore the role of the individual in the collective realm, infusing a new energy into the strength of the individual against the "death of great powers". Opening on 29 March, the work will be on display until 25 June 2022.