35 years after his first solo show in the Pompidou Center, Christian Boltanski (b. 1944) returns there with a major exhibition. Curated by the museum's director Bernard Blistène, "Faire son temps" show brings together 50 installations, sculptures, photos and videos (as well as one painting), giving a tour of the main problematics, which preoccupied this artist among philosophers and philosopher among artists since the mid-1960s: time, memory, transcendental dimension of nature, artistic truth and Jewish heritage.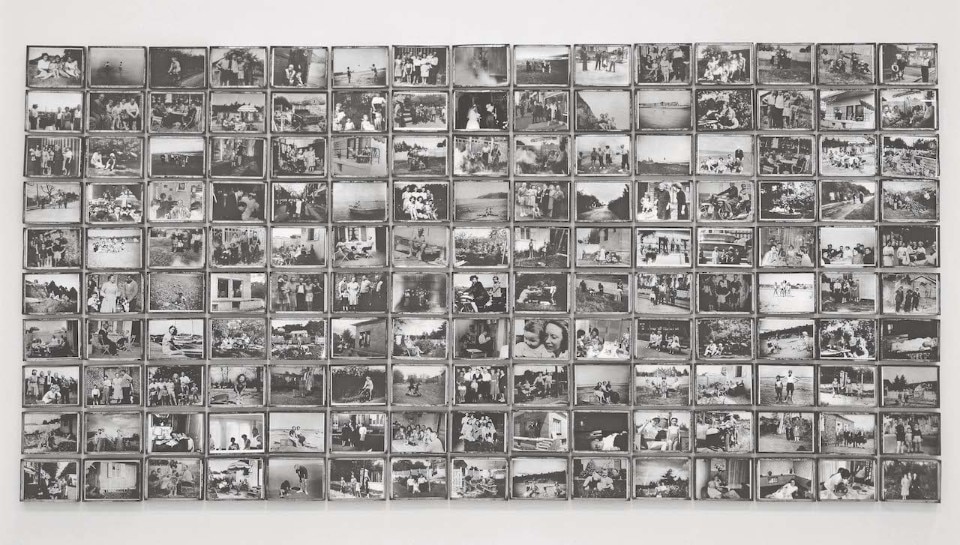 Having no formal education or family connections and not being a virtuoso in a technical sense, Boltanski managed to have his first museum exhibition – in the City of Paris' Museum of Modern Art – in 1969, at the age of 25. Starting his activity amidst of the late 1960s political tumult shaking the Western society from San Francisco to Warsaw, in his practice he had never touched upon postcolonial, feminist or other activist issues, like literally every other artist around him.
Considered as one of the fathers of European conceptual art alongside Joseph Beuys, Boltanski has assumed its techniques, but subverted the essence, putting at the center of his reflection existential and religious problematics perceived by other conceptualists like Robert Rauschenberg or Sol LeWitt, busy with the links between visual arts and language, artwork boundaries and other formalist questions, as reactionary.
From the naïve, Chagall-inspired 1967 painting of a man sitting alone in an oval room, hanged at the entrance, all the way to the frightening puppets inspired by Boltanski's friendship with Polish-Jewish avantguard theater director Tadeusz Kantor, references to the Eastern European Ashkenazi culture – the artist's father was a Jewish immigrant from this region – come in red thread through the entire exhibition.
Among Boltanski's Holocaust-commemorating installations, "Faire son temps" showcases a pedestal made of candy boxes with photos of Jewish students from one of Vienna's schools and a group of stands with the late 1930s photographs of unidentified Warsaw residents. And although all the other exhibited installations – images of cadavers covered by black napkins, semi-transparent veils with children's faces, coats (symbol of a man in Boltanski's imagery) on wooden carcasses, or a wall covered with Belgian coal-miners' identity documents – aren't directly linked to the Holocaust, there's no way to interpret these artworks without invoking it.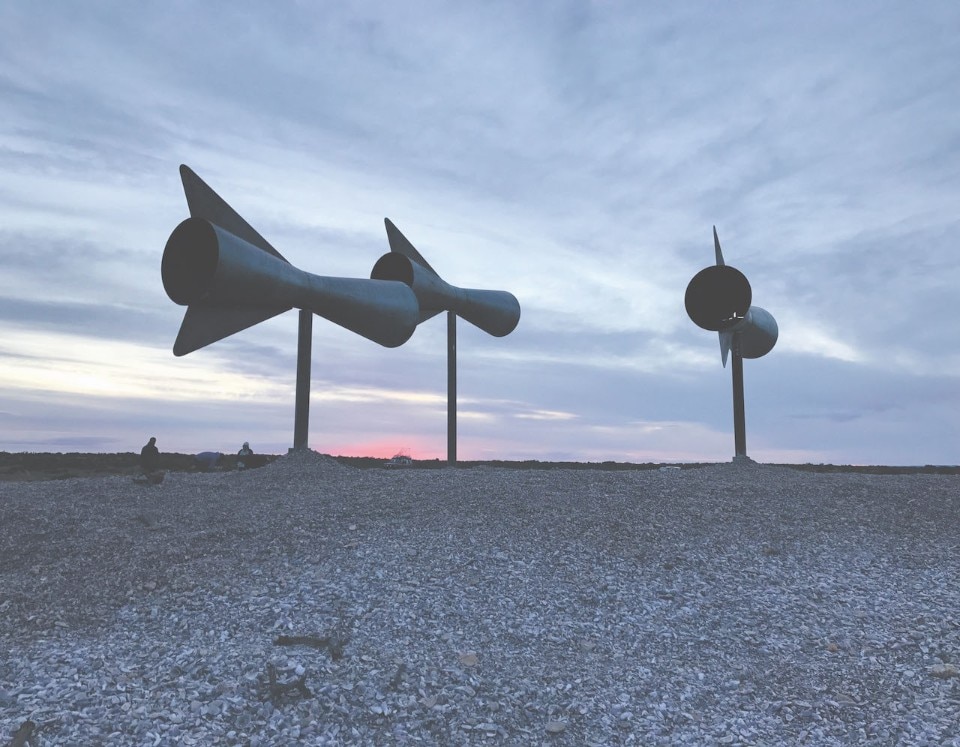 For Boltanski, who lost many loved ones during WWII, reflection on the phenomenon of time has not only an intellectual, but also an emotional dimension. His fearful fascination with its flow, taking away people, erasing the memory of their existence and making no distinction between the righteous and the villains, is manifested in the Menschlich (1994) installation – a wall of 1,200 black and white photos of equal size, where crimes' victims, criminals and people unaffected by any misfortune are put next to each other without distinction. How little remains of a person after his death – a photo, a coat, a bunch of bills or notes – Boltanski deals with it in the Vitrine de reference (1972) and Prendre la parole (2005) installations.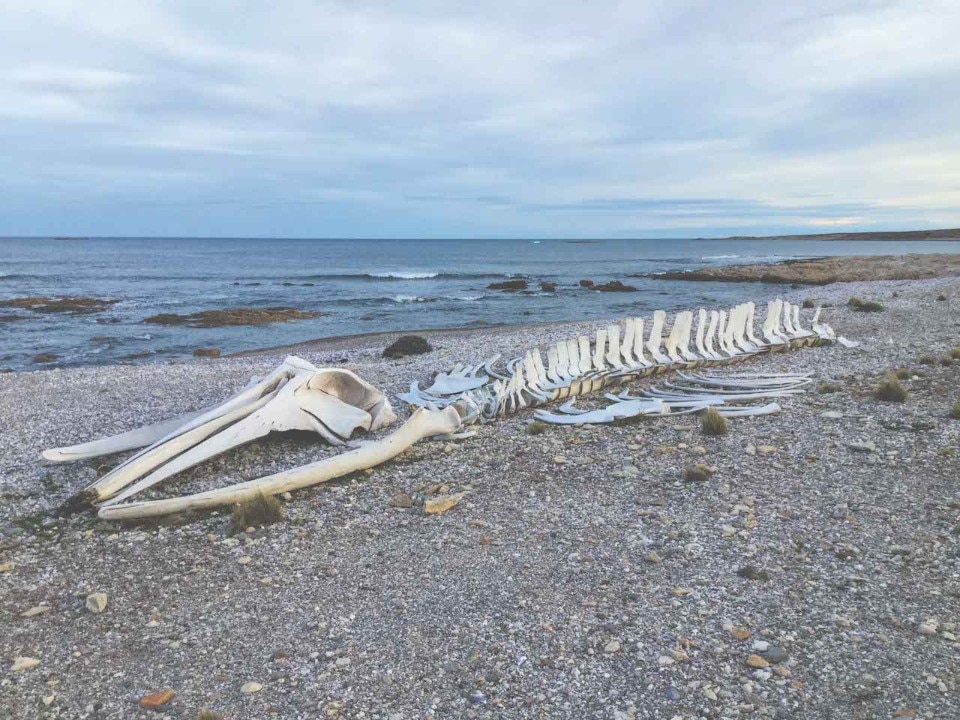 Ephemerality and fragility of human life is also demonstrated in his 1969 L'homme qui tousse video – probably the only deranging work in Boltanski's career, where the artist filmed himself coughing up to the point of spitting blood on the floor around him. 27 possibilités d'autoportraits, Boltanski's 2011 installation containing his photos at different ages collaged in such a way that the facial features of the grown-up artist combine with those of a child, is a meditation on the possibility of a circular, self-enclosed time, reminiscent of the Buddhist Saṃsāra.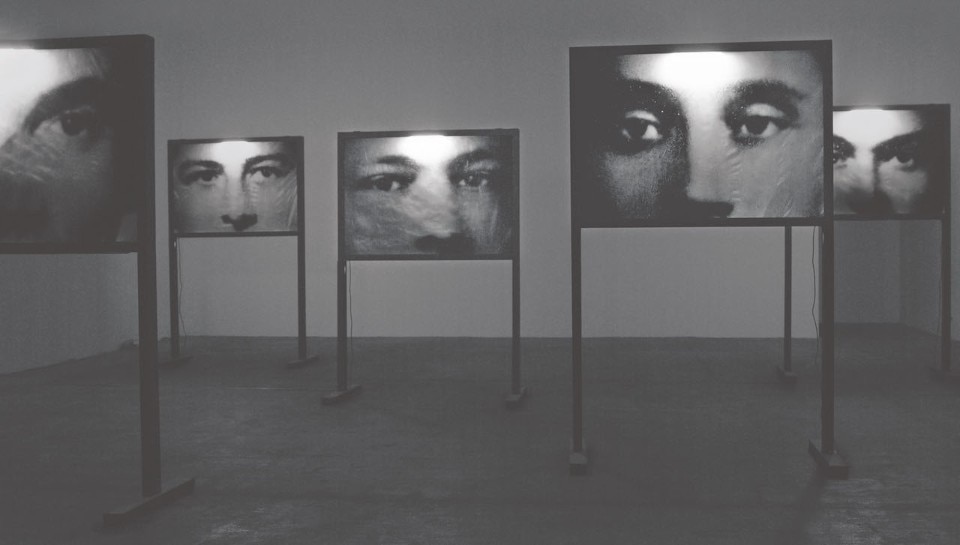 Born from a Jewish father and a Christian mother, Boltanski never expressed his religious views explicitly, but carried what the Catholic social teaching calls the openness to the transcendent through his whole art career. On multiple occasions exhibited in churches and known for his long-time collaboration with the openly Christian French curator Catherine Grenier, Boltanski in the recent years has almost entirely dedicated himself to the theologically-inspired creation. His Le Terril Grand-Hornu installation (2015) – an enormous pile of old clothes shaped as a mountain, refers both to the Golgotha and to the dumps of detainee's clothes found near the Nazi gas chambers. The sound and rhythm of heartbeat – the heart being a key symbol in almost all religious traditions – occupies in Boltanski's oeuvre a place as important as clothes.
The 10 thousand times amplified heartbeat sound filled the Grand Palais in Paris during Boltanski's 2010 Monumenta exhibition, and for the current Pompidou show, the artist recreated his famous Coeur (2005): a lamp in a dark room blinking in the rhythm of the heartbeat of deceased people, whose cardiograms have been stocked in a "heart archive", established by the artist in the Shinto shrine of Teshima, in Japan.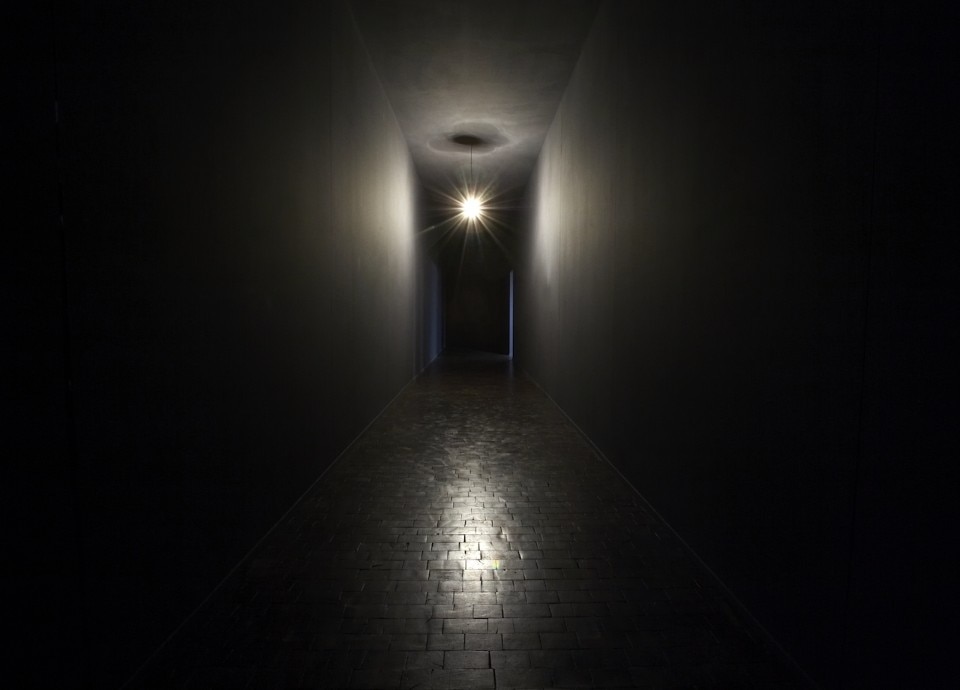 The other-worldly and poetic dimension of nature is at the center of Boltanski's Misterios video (2017). It showcases two sound devices installed on the oceanic coast of Patagonia, which, due to the wind, produce sounds very similar to the signals by which the whales communicate between each other. According to the local mythology, whales possess knowledge of the secrets of the universe, and by creating these sound sculptures artist was inviting them to conversation. Boltanski's Animitas Chile video (2014), concluding his Pompidou retrospective, plunges the audience in the atemporal, almost supernatural calm. Boltanski hanged several hundred little bells on flowers growing on a mountain valley in Chile, and filmed how the wind makes them ring. Intense smell of fresh grass, laid out in front of the screen on which the video is projected, only enhances emotional immersion, and many of the viewers – people of different ages, origins and professions – involuntarily begin to weep.
The effect produced by Boltanski's artworks on the audience is as astonishing as the fact that he was able to rise to great prominence in the art world of his time. Alien to all artistic movements and having no disciples, Christian Boltanski is as lonely and majestic phenomenon of contemporary art, as his sculpture of horns calling whales from the ocean. Horns, to whose call no one answered.
Exhibition title:

Christian Boltanski. Life in the making

Artist:

Christian Boltanski

Curator:

Bernard Blistène

Museum:

Centre Pompidou

Opening dates:

13 November 2019 – 16 March 2020

Address:

Place Georges-Pompidou, Paris