Massimo Vitali's analogue archive holds 4,790 negatives, including the discarded ones. It may seem like a lot, but just to give you an idea, a photographer usually stores 5,000 photos on their card in just one or two workdays. Massimo Vitali took these pictures over twenty-two years. It was a slow, painstaking work, in which the idea and the vision were conceived well before setting up an 8x10" camera on a tripod and waiting for people to create an interesting scene.

Massimo Vitali's story and the evolution of his work method are explained in great detail in the new book Massimo Vitali. Una storia italiana (Ledizioni). The first biography dedicated to the photographer was written by the editor Noemi Pittaluga, and is a long process of research and analysis of the work of this artist who, at the age of fifty - that is, in the second half of his life – chose to use photography as a tool to make art.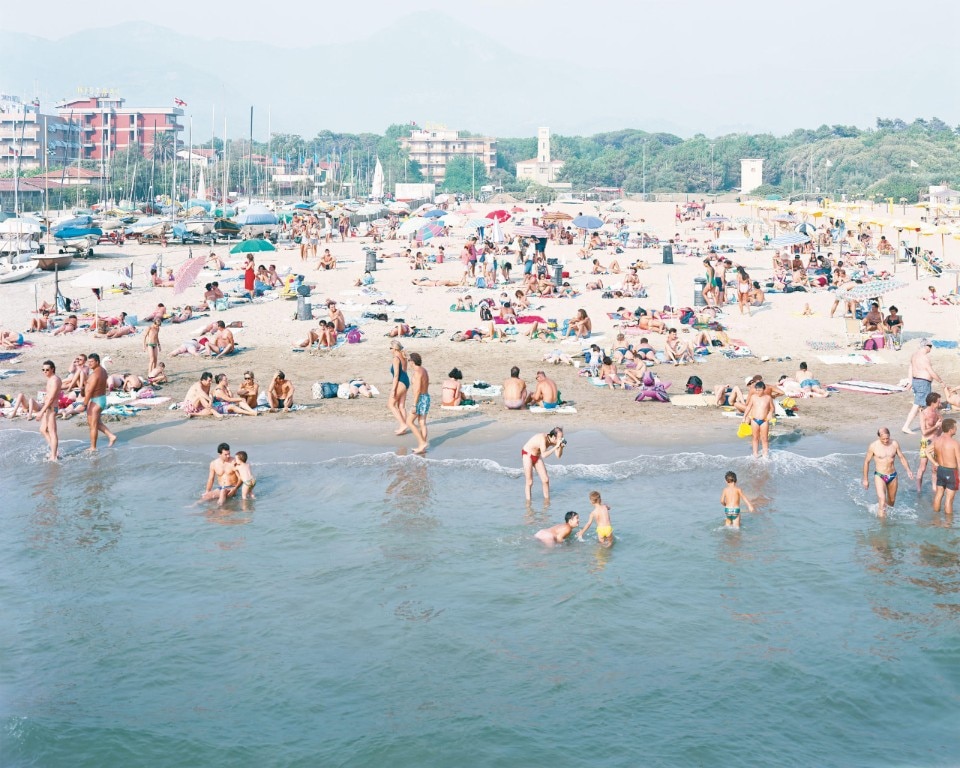 The title of the book comes from an anecdote that helps us better understand the reasons for the 'Vitali method'. "Una storia italiana" was in fact the booklet that Silvio Berlusconi sent by post to every Italian in 2001, right in the middle of the election campaign. And Massimo Vitali tells how Berlusconi's Italy was what made him take his first photo of a beach. "In 1994, I had just returned from abroad and Berlusconi had won the elections. I wanted to see who the Italians were, I wanted to understand their attitudes and to photograph their faces, at that precise moment in history". The first photo of the Beach Series was taken in Marina di Pietrasanta, and is the negative 0.0 of the archive.
I wanted to see who the Italians were, I wanted to understand their attitudes and to photograph their faces, at that precise moment in history.
"In 1994, we had printed only one copy,' Vitali says, 'but it was already in the 59 x 71 inch format, so it was quite big compared to the Italian photography standards of the time. I had sold it in Germany and it had been displayed in a café. Years later, when I saw it again, it was all dirty. It had been treated quite badly. Today, we scanned the original negative and reprinted it. It will be exhibited in April in Turin, at Mazzoleni Art."
It was the first time you placed the camera on a three-meter-high tripod. That shooting point became your trademark.
We had built a kind of very rudimentary tripod with some recycled aluminium tubes, so that I could shoot at a certain height. For years, I studied the technique of photographers who usually worked with large format photography, and I realised that I had to be at a certain height to take panoramic and objective photos. Today, almost thirty years later, my perspective is still at that height.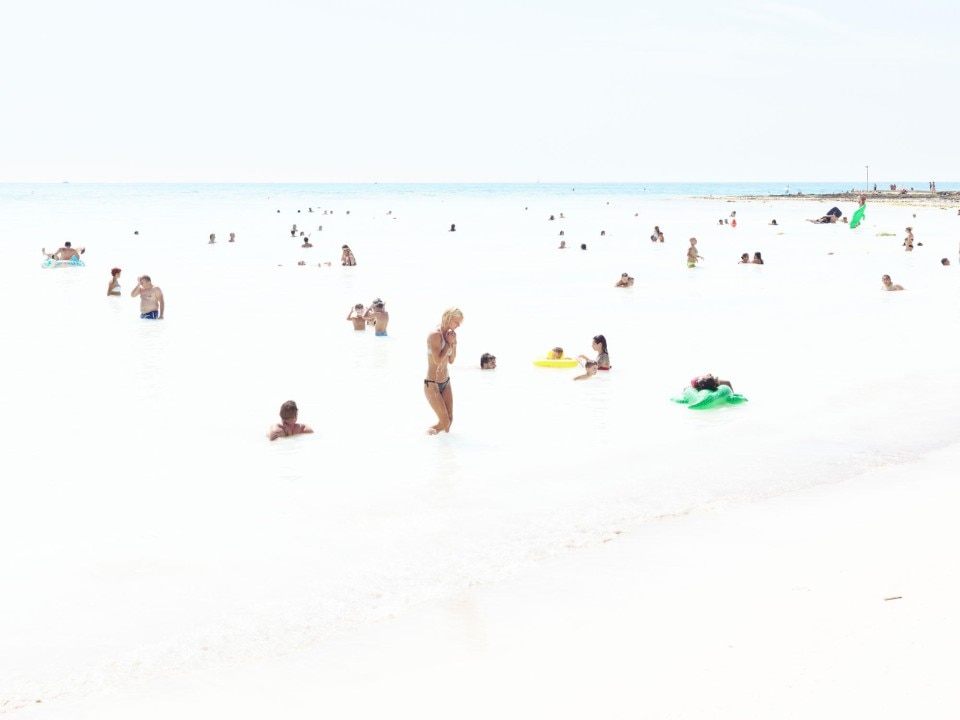 But the element that makes one say "this picture was taken by Vitali", apart from the white beaches, is the presence of people - so many people creating micro-scenes.
In my pictures, there are a lot of people doing extremely normal things, it's the normality of our lives. And you can see the changes very well. Over the years, the details change, along with the bathing suits, the style, the colour of the towels, even the shape of the bodies. And, above all, behaviour changes. In the negative 0.0 in Marina di Pietrasanta, a man is taking a photo with a film camera, and I was struck by this detail because it was not usual to take photos on beaches. Today it is normal, but thirty years ago I thought that this man was doing something bizarre, that it was an exception.
You freeze moments in time, that's true, but you are a long way from the myth of the decisive moment, Cartier-Bresson's fascinating concept.
To me, every moment is the decisive moment. And then there's another thing. The photographers I like the least are those who sensationalise the scene. There is often a tendency to dramatise, so it seems as if everything has to be over the top. I do not agree.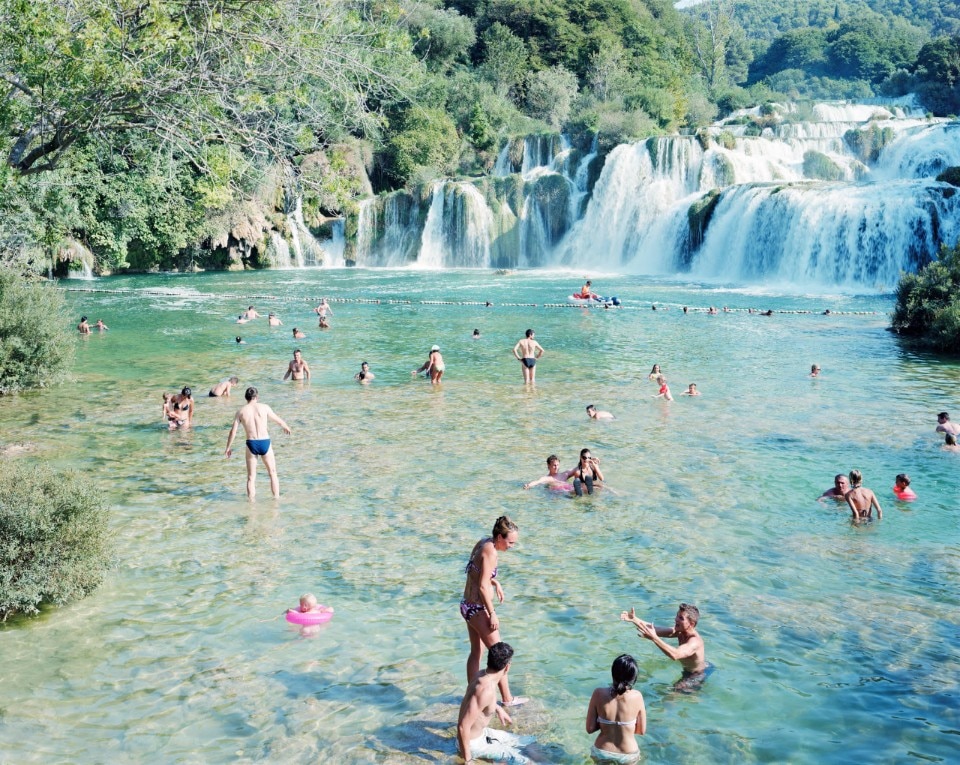 We are talking about the second part of your life, because you started photographing beaches when you were over 50. But there was also a first part. 
Yes, when I was taking bad pictures. I was travelling around the world, taking pictures for newspapers, all boring stuff. As long as you don't make decisions and you don't follow your own path, the photos are dull. At a certain point in my life, I took a step that protected me from a whole series of useless things, I rejected the superfluous.

What's interesting is that you did it when you were fifty years old, which kind of goes against the idea that creativity either comes out in your twenties or you're out of time.
I studied a lot to find my path. I studied German photography and art history. Sometimes, on Instagram, my collaborators associate a photograph of mine with a classic painting. Of course, I don't do it on purpose, but those lines, those shapes, that geometry comes out of everything I've accumulated through years of observation. I try to visit as many museums as possible, and I think that comes through in my work.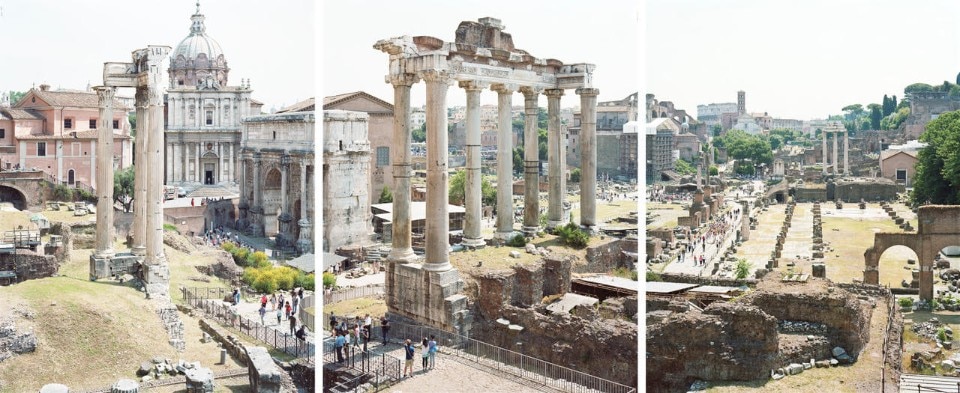 There's an element you also take from the cinema. You hold the camera still, and it's the people who move. They create the scene. It's the opposite of what reportage photographers do, for example, as they're constantly moving around looking for what strikes them most.
Everything that happens before and after the photograph is interesting. Let me give you an example. We're releasing an NFT these days, and I spent several months thinking about how I could connect the crypto world, the digital world, and my world. So, I made a short film that includes a whole shooting session, and then we wrapped it up in a one-and-a-half minute .gif. It's the same session in which I photographed this Penitent Magdalene – there you go, another reference to classical art - coming out of the water. If you look at the whole sequence, the camera stays still, I look at what's going on around me and I shoot. This sequence shows everything that happens in front of my eyes in a certain amount of time. I find it interesting to be able to show this very old approach of mine, where I don't move anything, and I wait for things to happen.
What do people say when they see you arrive on the beach, set up a three-meter-high tripod, and wait for something to happen?  
One of the things that have changed in the last thirty years, is people's attitude towards people taking photographs. Thirty years ago, they thought I was crazy. Nobody imagined that photographs could come out of a wooden box. Then there was the period when people started to be a bit worried, they felt their privacy was compromised. Today this problem has disappeared. Today, when I say I am taking a photograph, no one worries about it. Public photography has been completely cleared through customs, no one has a problem with it anymore. My way of taking pictures has gone through a whole series of changes that seem very small but are actually very important.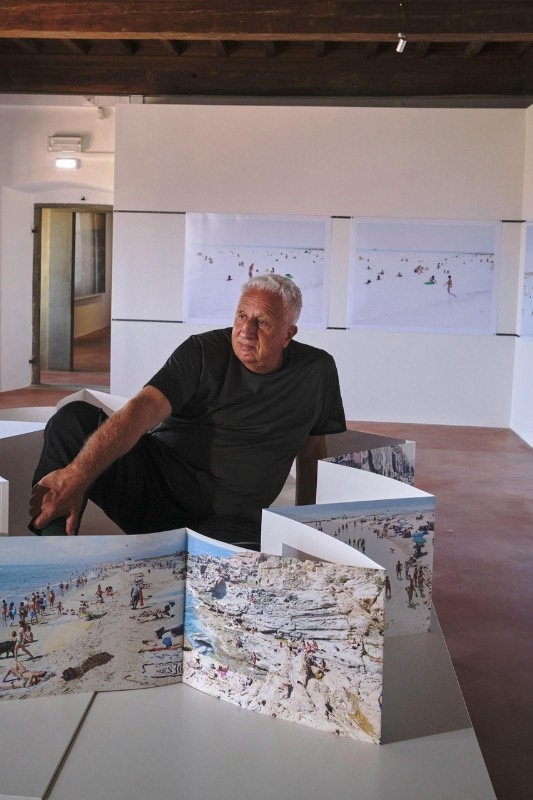 We all look at your beaches, but the main element is actually the water. 
Water is present in 90% of my photographs. I have a hard time taking pictures where there is no water. It's in the pictures of mountains, discos, rivers, lakes. Water is a unifying element. Around water, people feel they have something in common. All these groups of people, seemingly isolated, feel part of the same scene.
Let's go back to the beginning, to negative 0.0 in Marina di Pietrasanta. In your biography, you say that you started photographing beaches after taking inspiration from Joel Meyerowitz's "Cape Cod" series, but you changed the rules.
Yes, Meyerowitz's Cape Cod is one of the first books that inspired me. The other was Robert Frank's The Americans, which of course I have nothing in common with in terms of the outcome, but from which I learned that people could be photographed in all situations. In Cape Cod, however, I saw the first pictures of beaches. But in that series, people were shot from behind, from the back, and that's what made me say: no, I want to see their faces.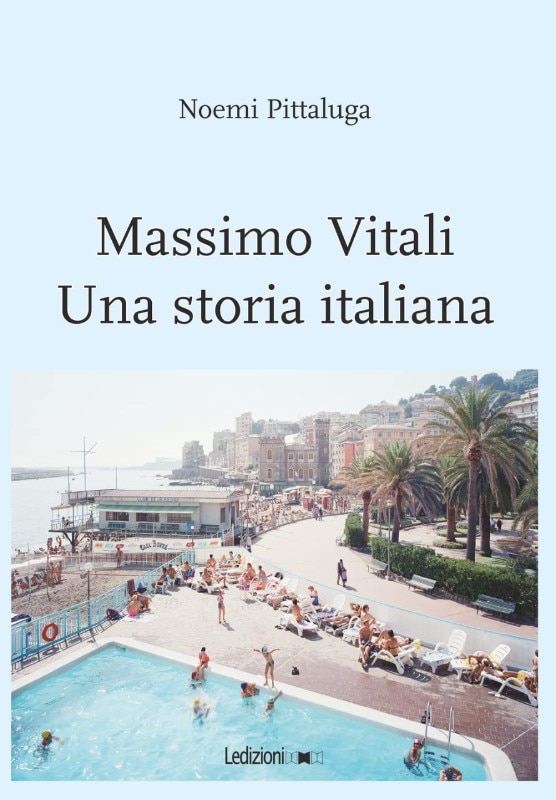 Opening image: Piscinao de Ramos, Massimo Vitali, 2012. Courtesy Massimo Vitali