Threatened constructions on the Volga bank in Nizhny Novgorod are a unique monument of Russian engineering from the last third of the 19th century. It was then that edifices with iron framework became widespread, and their openwork pattern, material, riveted joints turned into a symbol of progress. These constructions are the frame of packhouses in the former cargo port at the Strelka, the confluence of the major Russian rivers Oka and Volga. But they were not created specifically for these warehouses: their origin is linked to two All-Russian exhibitions: the 15th All-Russian Industrial and Art Exhibition of 1882 in Moscow and the 16th All-Russian Industrial and Art Exhibition of 1896 in Nizhny Novgorod, the landmark events in the national history.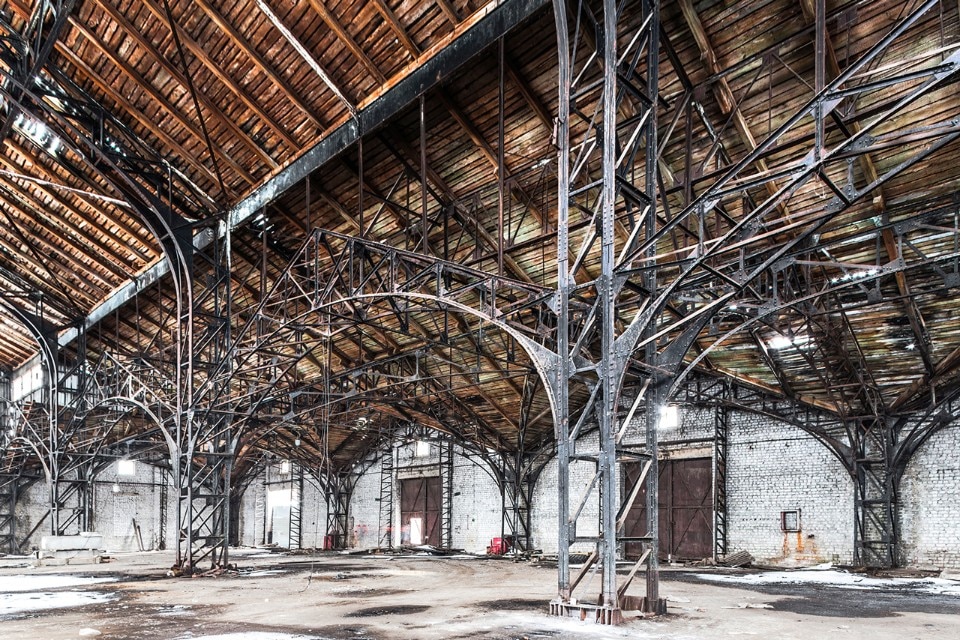 These metal structures are fragments of the central pavilion of these two exhibitions, designed by the engineers Hermann von Pauker and Ivan Vyshnegradsky (it has been taken to pieces in 1882 and reassembled in 1896). Following the exhibition of 1896, the pavilion was dismantled, its framework was sold part by part. For more than a hundred years some of these parts had been a frame of packhouses: first at the Nizhny Novgorod Fair's wharves, later in the port built during the Soviet period at the Strelka, a restricted industrial area then.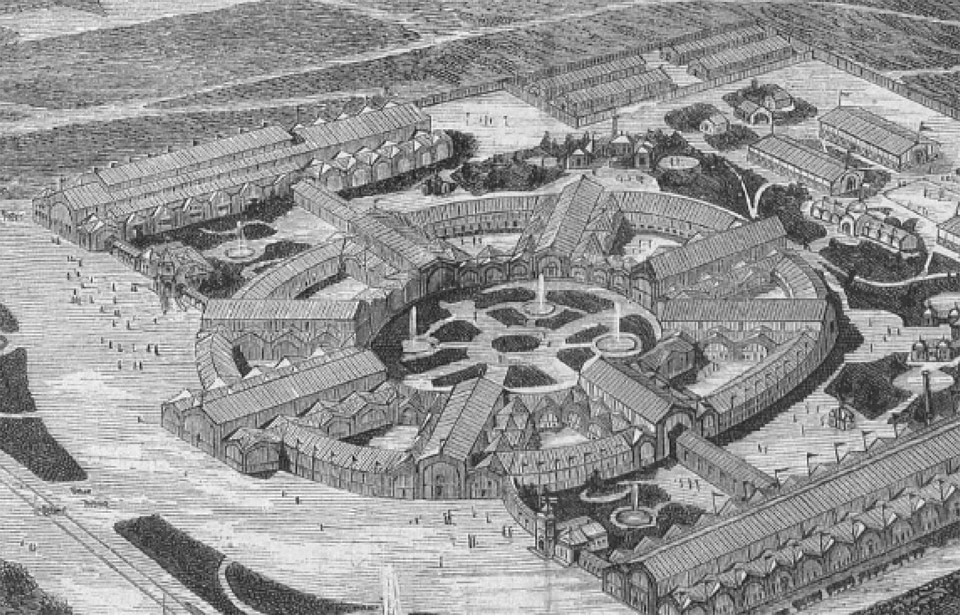 Only in 2015, at the start of the Strelka's renovation in preparation for the 2018 FIFA World Cup (a new stadium has been built there), the architectural community discovered the origin and the significance of these metal structures. They managed to secure their preservation and obtain the state protection for them. However, during the planning of the Strelka's landscaping for the World Cup the authorities decided to dismantle the packhouses, leaving their historical framework without its envelope and any conservation. At the same time, the port's and the Nizhny Novgorod Fair's layout was destroyed in order to create new parking lots and driveways for football fans. At the moment the fate of the 19th century openwork iron frame is uncertain, despite the hypothesis by Professor Tatyana Vinogradova that these structures were – first in Russia – created specifically for the gigantic exhibition building.
Roberto Conte (1980), based in Monza (Milan) started to take pictures in 2006, exploring abandoned places in Italy and abroad. During the years he increasingly focused on architecture photography, in particular on buildings inspired by Brutalism and Socialist modernism. He collaborates with architecture studios and his pictures have been published on several publications and books. In 2015, he won the II Eurostars Berlin Photography Competition.

Titolo del progetto:

Strelka

Fotografo:

Roberto Conte

Testo:

Marina Ignatushko (giornalista e capo dell'associazione "Open Strelka" a Nizhny Novgorod)

Traduzione dal russo all'inglese:

Nina Frolova

Sito web:

http://www.robertoconte.net/