Medellín sees art as a key factor in the city's renewal. What makes it so precious is its ability to pick up on tensions and needs that may be latent or difficult to put into words and give them meaningful form, creating a sense of sharing, awareness and critical vigilance.

This is why the city's museums have played an important role in recent years and the upgrading of MAMM, the Museum of Modern Art, with the recent opening of a new extension also has symbolic value.

Created in 1978 at the initiative of a group of artists in the El Poblado area, in its 36-year lifetime, MAMM has continued to benefit from the support of the art world. Its collection was even formed thanks to the artists' generosity. In 2009, it moved to a former industrial zone south of the city, Ciutad del Rio, where it took over disused steelworks called Talleres Robledo. In a short space of time, given the positive public response, the management felt the need to expand and an international contest was announced in 2010. Construction of the new extension was made possible by public and private funding although, as stressed by its director María Mercedes González, the museum's mission is public and closely bound to the social changes underway in Medellin: "Art is a need and an expression of this transformation. And we have the responsibility to be relevant and to play a role", says Mercedes González.

Designed and built by 51-1 (Peru) and Ctrl G (Colombia), the new museum wing is five stacked concrete blocks, accessed via outside steps, totalling approximately 7,500 square metres. The rough concrete is reminiscent of its industrial site and the form evokes the homes constructed one on top of the other on the mountain slopes. The large interiors include a big auditorium for encounters and live performances. The programme focuses on Colombian and Latin-American art but also converses with the local, national and international art circuit.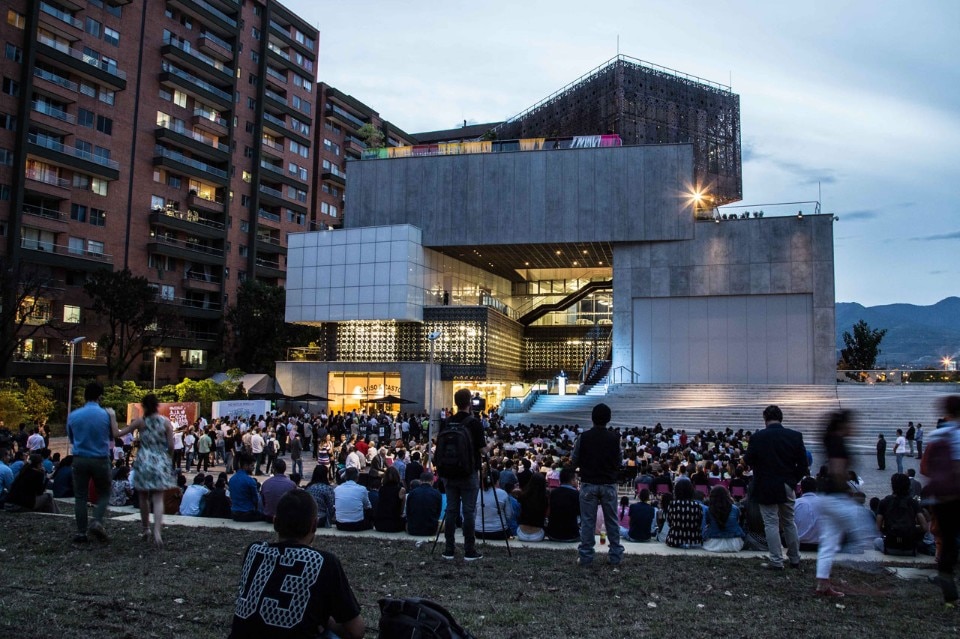 MAMM opened recently with a series of exhibitions tracing its future direction: a retrospective on Colombian artist José Antonio Suárez Londoño featuring an extraordinary kaleidoscope of hundreds of tiny and meticulous drawings packed with references to Colombia's humanistic culture and tradition, and its situation, subjectively reinterpreted. This intimate, personal and, at times, ironic world was counterbalanced by the collective exhibition "In and Between Geographies", an exploration of today's geography, increasingly based on real geographical but also mental, psychological and intellectual transfers that respond to different needs.

The museum has reorganised its display of works by Débora Arango, a powerful and provocative artist who, in 1987, shortly before her death, donated a corpus of 233 painting and ceramic works to the museum. Not only is today's Colombian art scene one of the most vibrant worldwide in terms of active artists, it is also the focus of renewed interest in figures from past generations such as, indeed, Arango, Pedro Nel Gómez and Beatriz González.

The MAMM extension responds both to Medellín's transformation and to the country's present general recovery. Colombia is undergoing a radical renewal that also invests the country's art scene, particularly stimulating today and the focus of major international attention. Medellin, the country's second-largest city, is starting to live again. For decades the symbol of tragic civil disintegration and, until a few years ago, prey to indiscriminate and devastating violence triggered by the narco-traffic and armed guerrilla warfare, the city is still strongly marked but it expresses al the extraordinary energy that distinguishes major undertakings.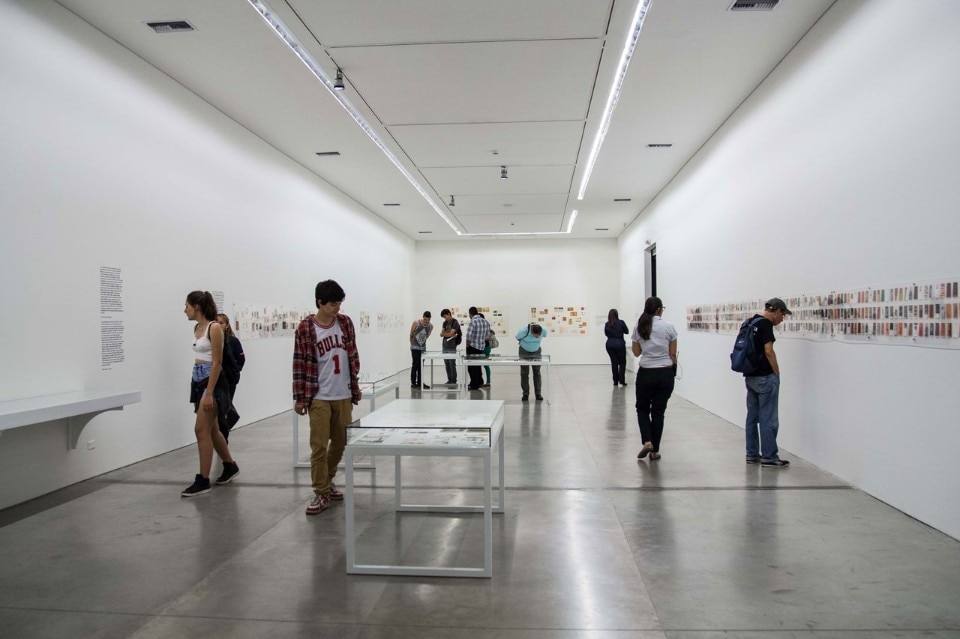 The first signs of a comeback appeared roughly 15 years ago. Probably the state of total and no longer deferrable emergency back then gave it the strength to react and embark on a remarkable process of peace-building and radical creative responses to its problems. The driving concept behind this process was, from the very first, that culture, knowledge, architecture and urban design are crucial means of social development and that, if a regeneration process is to be successful, books and art are just as crucial as water/electricity supplies and other infrastructures. All are antidotes to poverty, which is a cultural, social and material condition. The process started from the most disadvantaged areas.

So, in recent years, Medellín's construction of entire districts of affordable housing for the inhabitants of favelas deemed past redemption was flanked by the creation of community centres for training, information and recreation; and the construction of mobility infrastructures has gone hand-in-hand with the provision of museums and libraries. These infrastructures include an escalator providing access to/from Comuna 13, impenetrable until a few years ago and at the total mercy of guerrilla groups; and a cable car linking settlements on the mountain slopes and the poor districts constructed at the top to the old city centre below. This process has triggered massive changes, not lacking in their own complexity.

Structural and logistical projects are joined by others aimed at restoring identity and liveability to extreme areas, as in the case of the graffiti running along the route opened up by the escalator. After all, narrating the city via murals is a Medellín tradition. Leading exponents include Pedro Nel Gómez who, from the 1940s to the1960s, portrayed the reality of a city undergoing industrialisation in picture-form.
Pedro Nel Gómez murals are to be seen in the lovely Modernist premises of one of Medellín's oldest and most prominent institutions, the Museo de Antioquia: "a modern art museum, with a contemporary bent", says its chief curator, Nydia Gutierrez. About a decade ago, the Museo de Antioquia, in synergy with MAMM, launched an international event, called MDE and held every four years, that is an opportunity for international encounter and debate in the city.
MDE 15, on from November 2015 to March 2016 with the title Local Stories / Global Practices, starts from the premise that reflection on social topography and the dynamics of local power is key to interventions on the city's fabric; that art and culture also offer a repertoire of practices for resistance and re-appropriation of the city; and that, by questioning the present rules and forms of life in the city, unconventional artistic practices and activism can effectively flank architecture and urban design in a city's reconstruction. For this reason, subjects such as violence, the exercise of power on the body as too the city's resilience and the dreams, desires and possibilities of its population are the focus of the MDE 15 workshops and exhibitions.

Medellín's network of independent spaces plays a key role and galleries have been springing up in large number in the past few years. The most vibrant, to mention but a few, include the renowned Galería de la Oficina, driven, among others, by Alberto Sierra who is also a co-founder of MAMM. The Galería has been a key focal point for artists of several generations such as Beatriz González and Jorge Julián Aristizábal, as has Casa Tres Patios, the work of which is strongly rooted in the context. For MDE15, Casa Tres Patios' artist in residency is Bert Theis, born in Luxembourg but Italian by adoption and especially interested in bottom-up strategies for the urban defence of public space. A more recent initiative by a group of new-generation artists and curators is the Timebag art project, which holds temporary projects in large disused spaces such as hospitals and old factories.

In actual fact, the whole city is engaged in an extraordinary regeneration effort addressing the social fabric and everyday life, and spawning an exchange of knowledge-based experiences in which art and culture are asked to play a prominent role.