It is a perfect summer day in New Canaan, Connecticut, and yet a Post-it note attached to the front of my guide's book reads "Fog Time: 11:55, 12:40." "Johnson called this 'very expensive wallpaper'," she explains, gesturing through the glass to the 47 acres of magnificent sun-drenched green.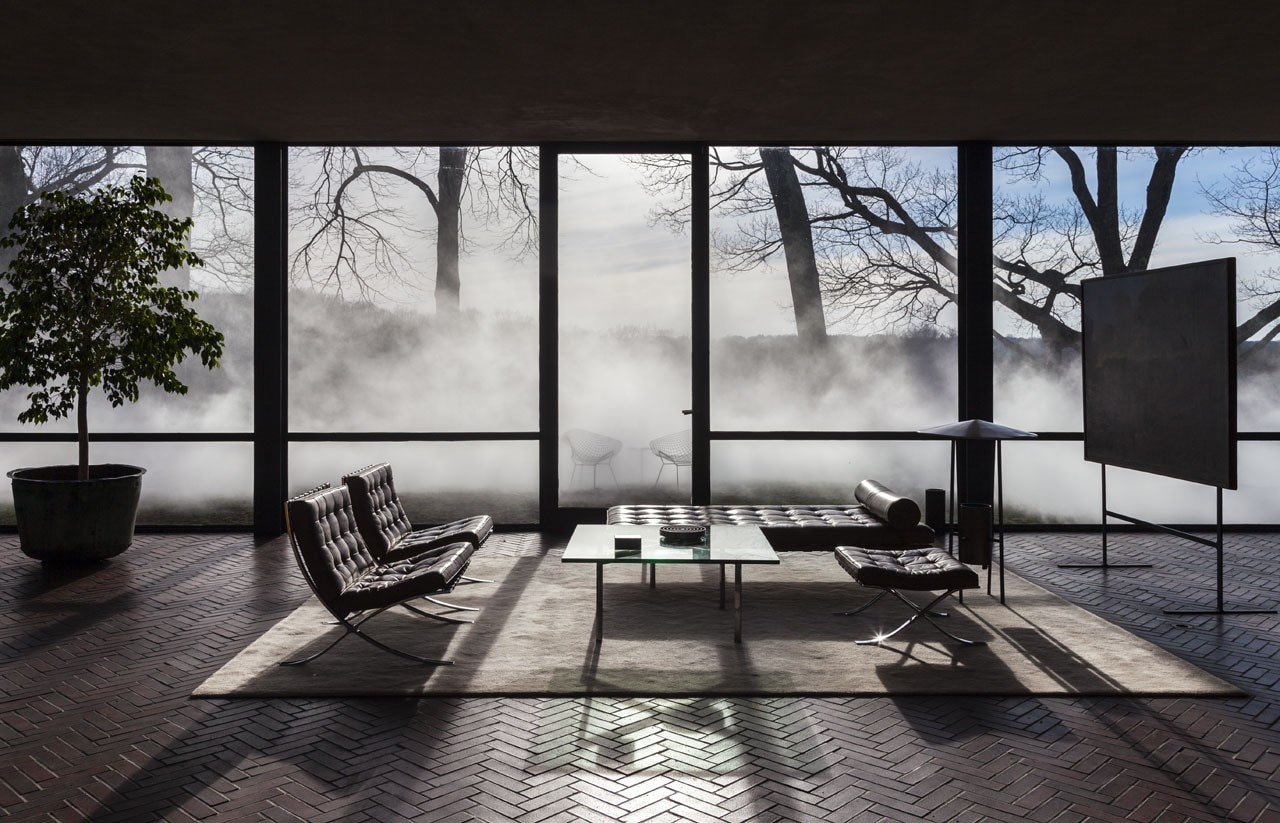 The Johnson in question is Philip, one of America's major architectural minds of the last century and the man behind the Glass House, an icon of modern architecture that served as his weekend residence for over fifty years and is now a museum and national historic landmark. Indeed, even the great French Baroque artist, Nicholas Poussin, is not allowed to interrupt the prized wallpaper; his 1648 painting, Burial of Phocion hangs on its own freestanding frame in the middle of the space.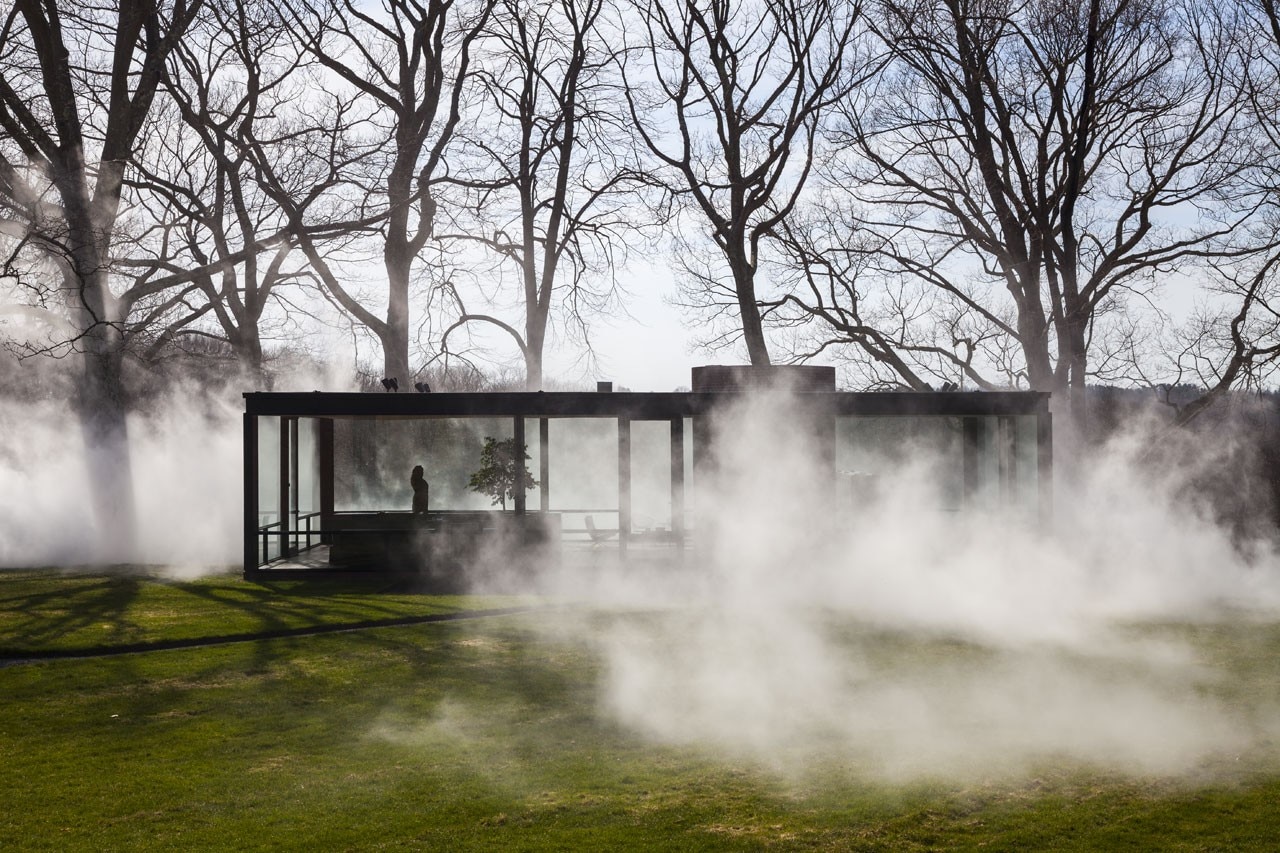 As my guide explains how Poussin's Arcadian vision of landscape inspired Johnson in the meticulous sculpting of his own property, I look at my watch. On cue at 11:55 a.m., the white clouds begin to appear, at first obscuring the view of Johnson's manmade pond below, then the Bertoia chairs set on the terrace, and finally obliterating the wallpaper altogether. For ten minutes, a veil of opaqueness descends on the house of transparency. Then, just as suddenly, the fog lifts and verdant Arcadia returns. The nimble Puck behind this momentous meteorological shift is 82-year-old Fujiko Nakaya. With 600 carefully calibrated misting nozzles, her site-specific installation, Veil, will perform its hourly disappearing act through November 30th, helping Johnson to finally achieve his dream of an architecture that vanishes.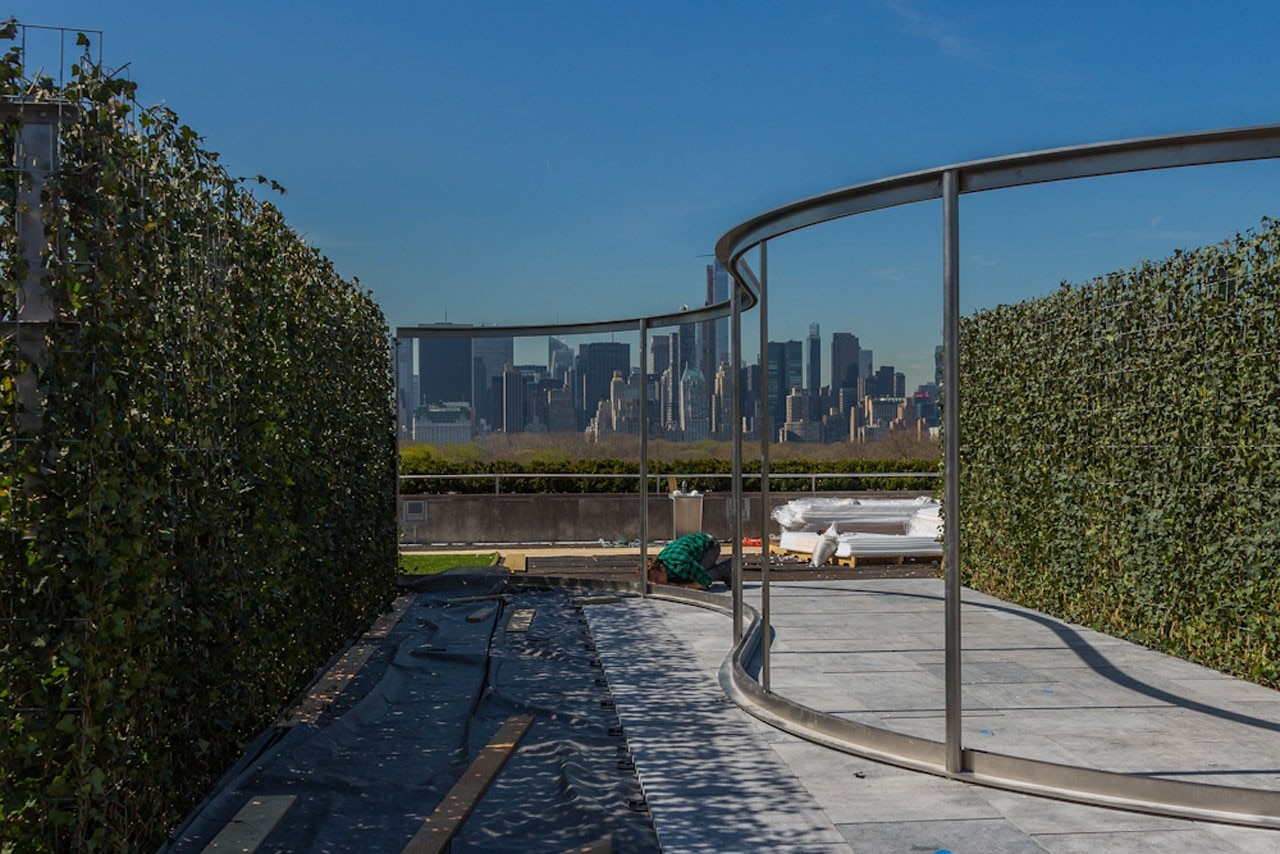 Fujiko Nakaya was born in Sapporo, Japan in 1933. The daughter of renowned physicist, Ukichiro Nakaya – credited with making the first artificial snowflakes – it seems only fitting that artist Nakaya, interested in cloud-like forms from an early age, would go on to create the world's first fog sculptures in the 1970s. Over the last four decades, Nakaya's career has carried her around the globe. Her presence, however, has often remained obscured by the prominence of collaborators like Trisha Brown, Bill Viola, Robert Rauschenberg, and architects Diller, Scofidio & Renfro – with whom she worked to achieve the famous fog of their widely acclaimed Swiss EXPO 2002 media pavilion, the Blur Building.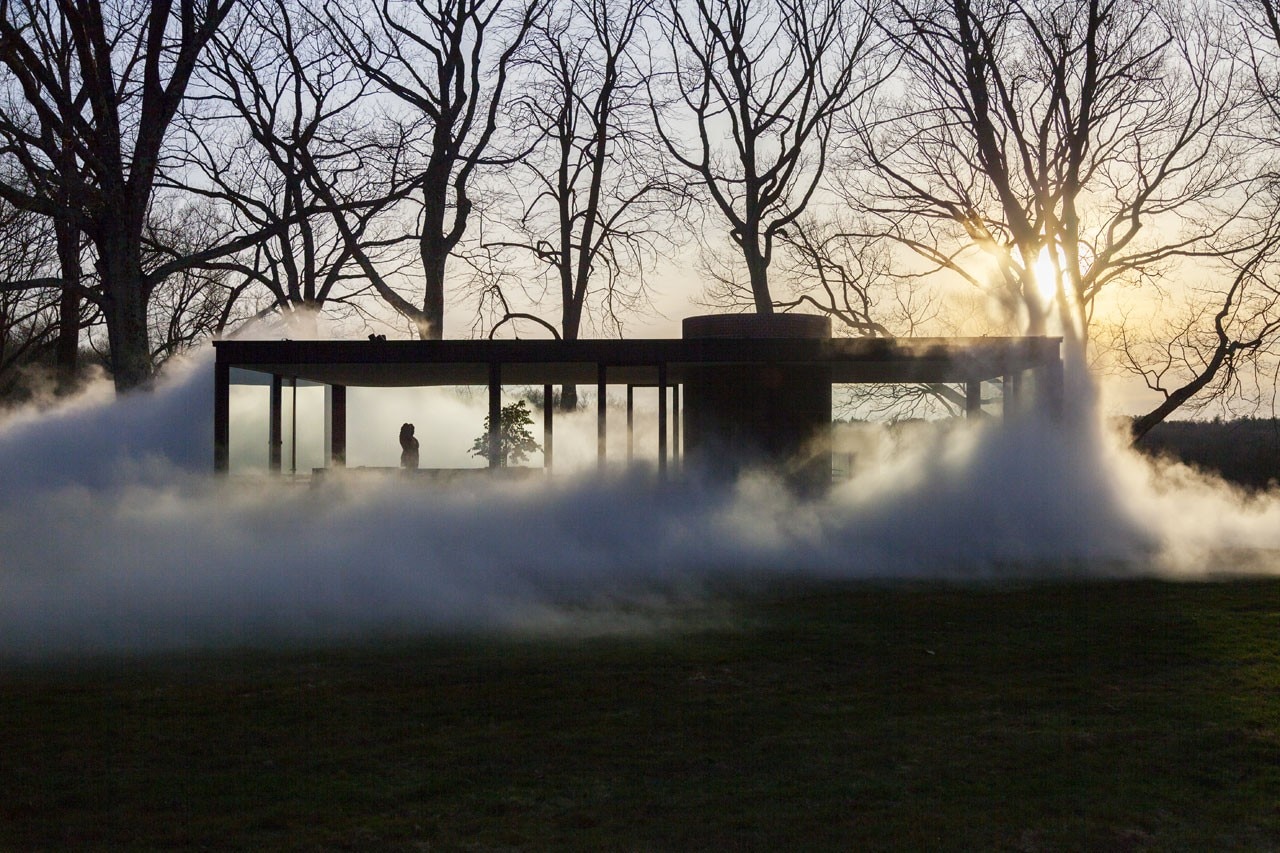 To mark the 65th anniversary of the Glass House, Nakaya spent nearly a year testing climatic and wind patterns to produce Veil, the first site-specific project to engage with the house itself.  Though Johnson kept his Glass House estate in constant flux – adding no less than 14 structures to the property over five decades – landscape was always central to his choreography. With its subtle delineation of the visible and invisible aspects of place and the continually shifting interconnectedness of structure and site, Veil provides both a refreshing escape from the liquid quiver of summer heat, and a seamless collaboration that will continue to linger long after it has dispersed.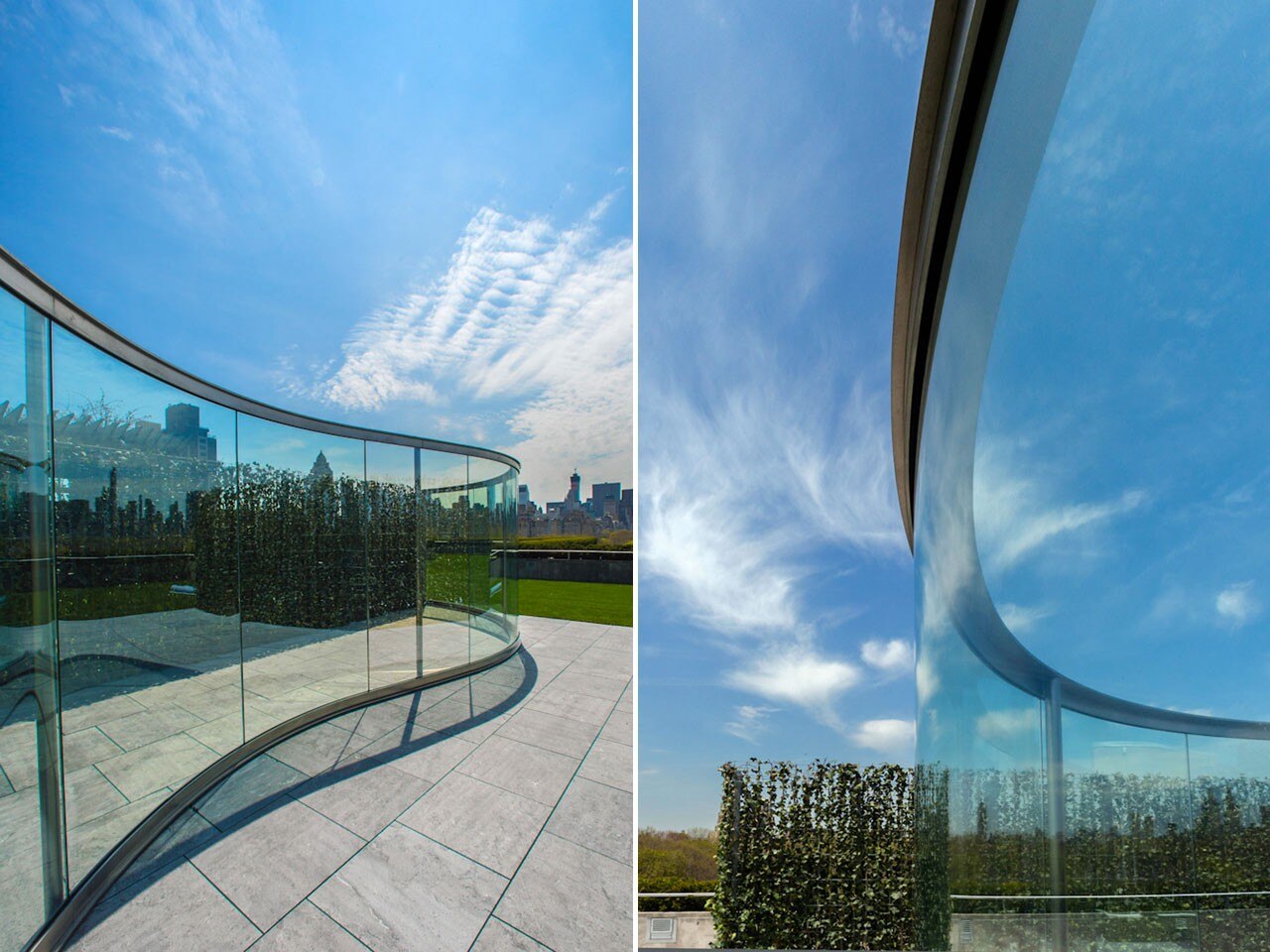 As a visit to the rooftop of New York's Metropolitan Museum of Art reveals, collaborative, Johnson-infused Arcadias are in the East Coast air this summer. For the second in a series of Metropolitan Museum commissions that focus specifically on the Roof Garden site, renowned American artist Dan Graham has teamed up with Swiss landscape architect Günther Vogt to produce Hedge Two-Way Mirror Walkabout, a part pavilion, part funhouse sculpture, comprised of an S-shaped curve of mirrored glass, bookended by two parallel ivy hedgerows. The pavilion is anchored in kelly green Astroturf and framed by high box hedges that wind the perimeter of the roof.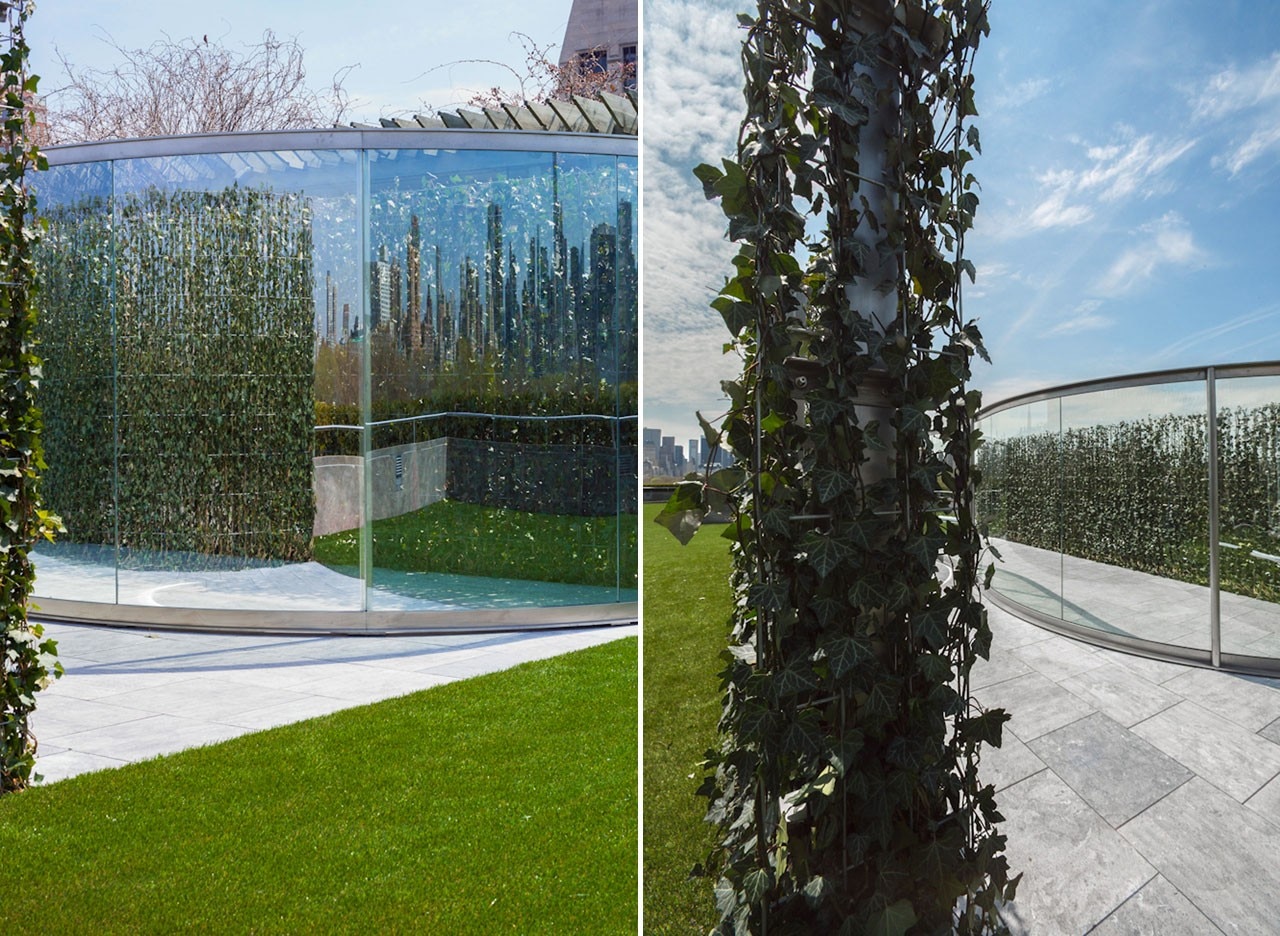 Graham – an artist who has made New York his home for the last fifty years – infuses his first site-specific commission in the city in over 20 years with the themes of artifice and nature that seed much of his work: the lush green lawns of the suburban home, eighteenth century bourgeois landscapes groomed to look like paintings (echoed by Frederick Law Olmsted in the creation of Central Park), and the steel and glass vernacular of the modern American city.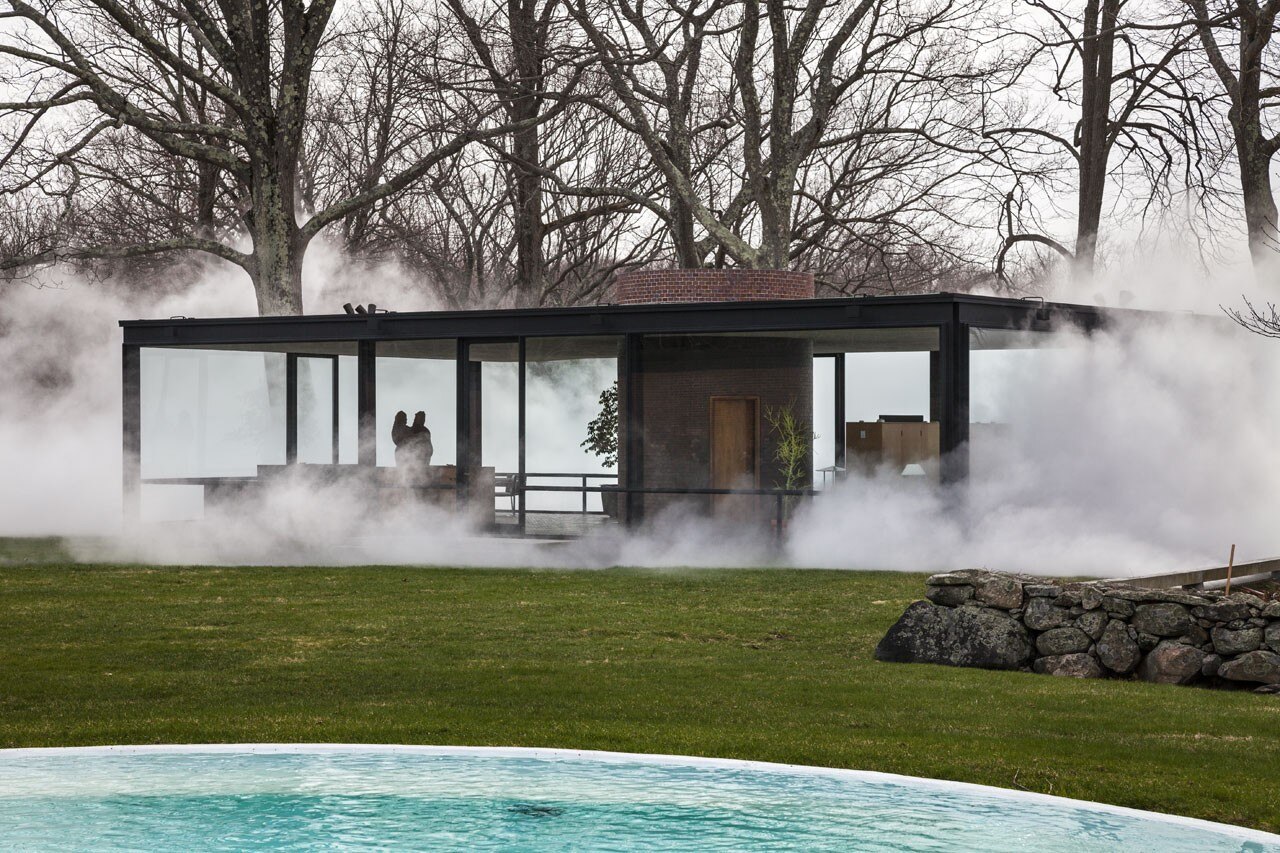 Though Graham's interest in architecture and the way that it structures public space has led him to develop a multidisciplinary practice that includes writing, photography, video, and performance, he is best known for the sculptural environments of steel and mirrored-glass that he began building in the 1970s. Deeming his hybrid structures 'pavilions,' Graham uses the materials and forms of modern architecture to recall the ornamental buildings of 17th and 18th century formal gardens that often harkened back to classical antiquity. While he sites American-German architect Mies van der Rohe as a major influence, to look into Graham's mirrored creations and see only Mies would be to miss the man behind the Glass House. In many ways, it was indeed Philip Johnson who gave America Mr. van der Rohe.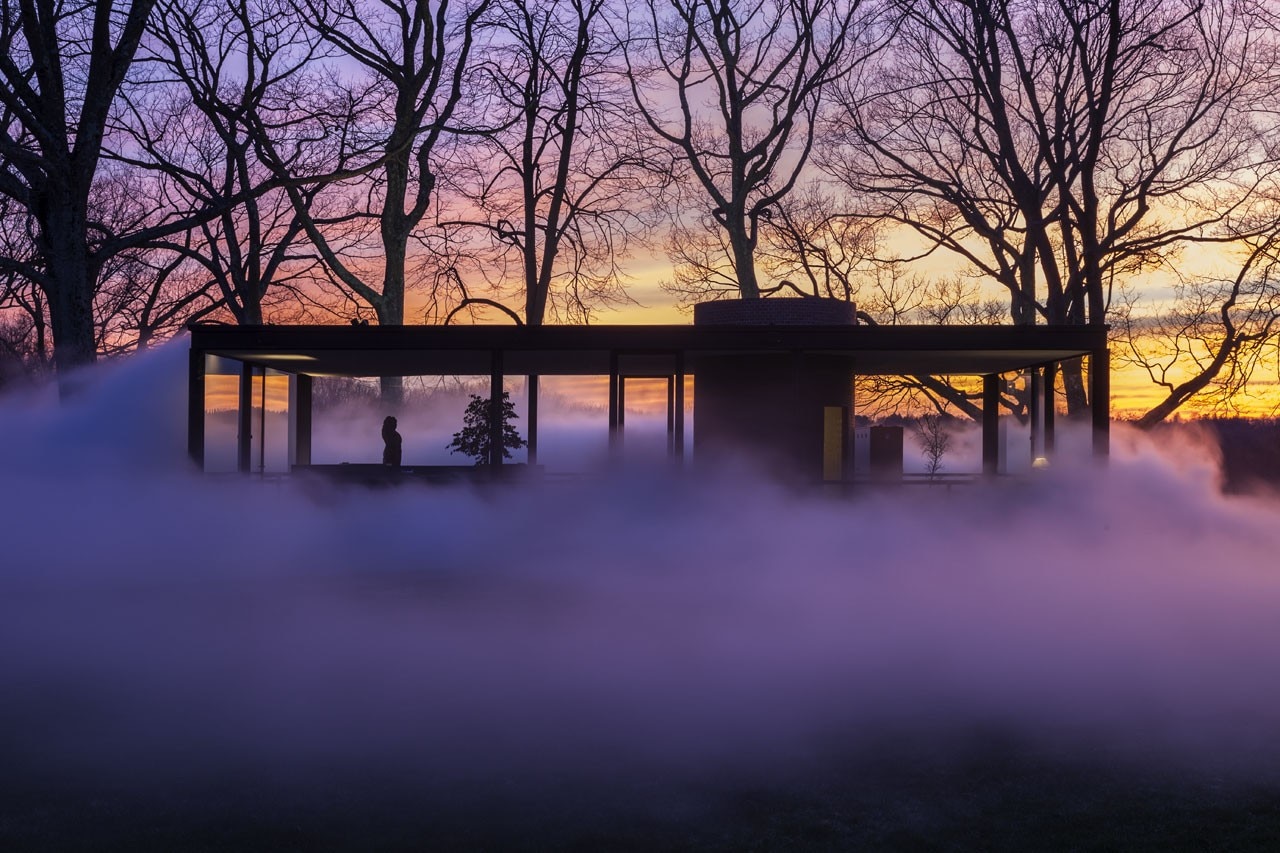 As Director of the Department of Architecture at New York's Museum of Modern Art (MoMA), Johnson's 1932 exhibition 'The International Style,' introduced Americans to modern giants such as Le Corbusier, Mies van der Rohe, and Walter Gropius. The impact that this exhibition had on shaping American architecture throughout the century cannot be overstated. Johnson's subsequent Mies van der Rohe exhibition of 1947 paved the way for their 1959 collaboration on the Seagram Building. Now an icon of modernity, architect Ricardo Scofidio (of the aforementioned Blur Building) reflects that the arrival of the Seagram Building marked "the first time that you really realized that architecture brought something to the city that didn't exist." It is precisely this new existence that Graham's Hedge Two-Way Mirror Walkabout probes.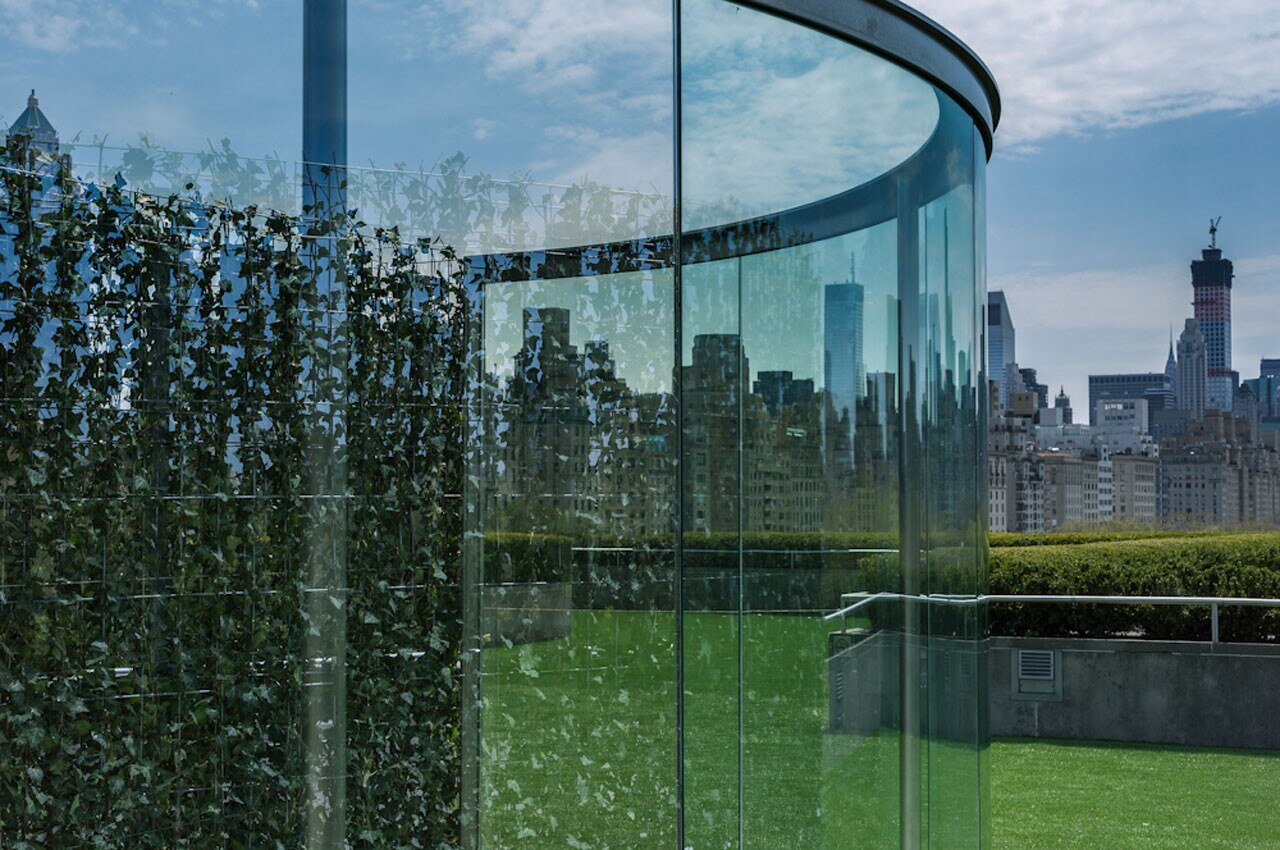 In the sleek curve of the pavilion's glass, we find ourselves and our world reflected, distorted, and revealed. Central Park's Great Lawn appears as much an architectural creation as the shard-like buildings that fringe it. We gaze into Graham's glass at our own image, and through it at others. We watch them watch themselves, watch us. Armed with a drink from the rooftop bar, we sprawl in the fake grass, comfortably at home amidst the nature of artifice and the artifice of nature. We are content to take our place in the expensive wallpaper, for in it we see that we are players in this production of a midsummer dream.  

Until 2 November 2014
The Roof Garden Commission: Dan Graham with Günther Vogt
Metropolitan Museum, New York

Until 30 November 2014
Fujiko Nakaya, Veil
Glass House
199 Elm Street, New Canaan, CT