Moon white, dusk pink, magenta; sunset orange, soft lilac, violet then canary yellow; eventually, grey twilight.
This is one colour phase of Aten Reign (2013), the installation by James Turrell that fills the Guggenheim in New York, diffusing rich layers of light through concentric ellipses of the museum's rotunda.  Mostly, the transitions between tones appear steady, so that white tentatively becomes pink; sometimes, they are surprising, so that green is suddenly no longer green but blue. The names of the colours do not do justice to the actual hues.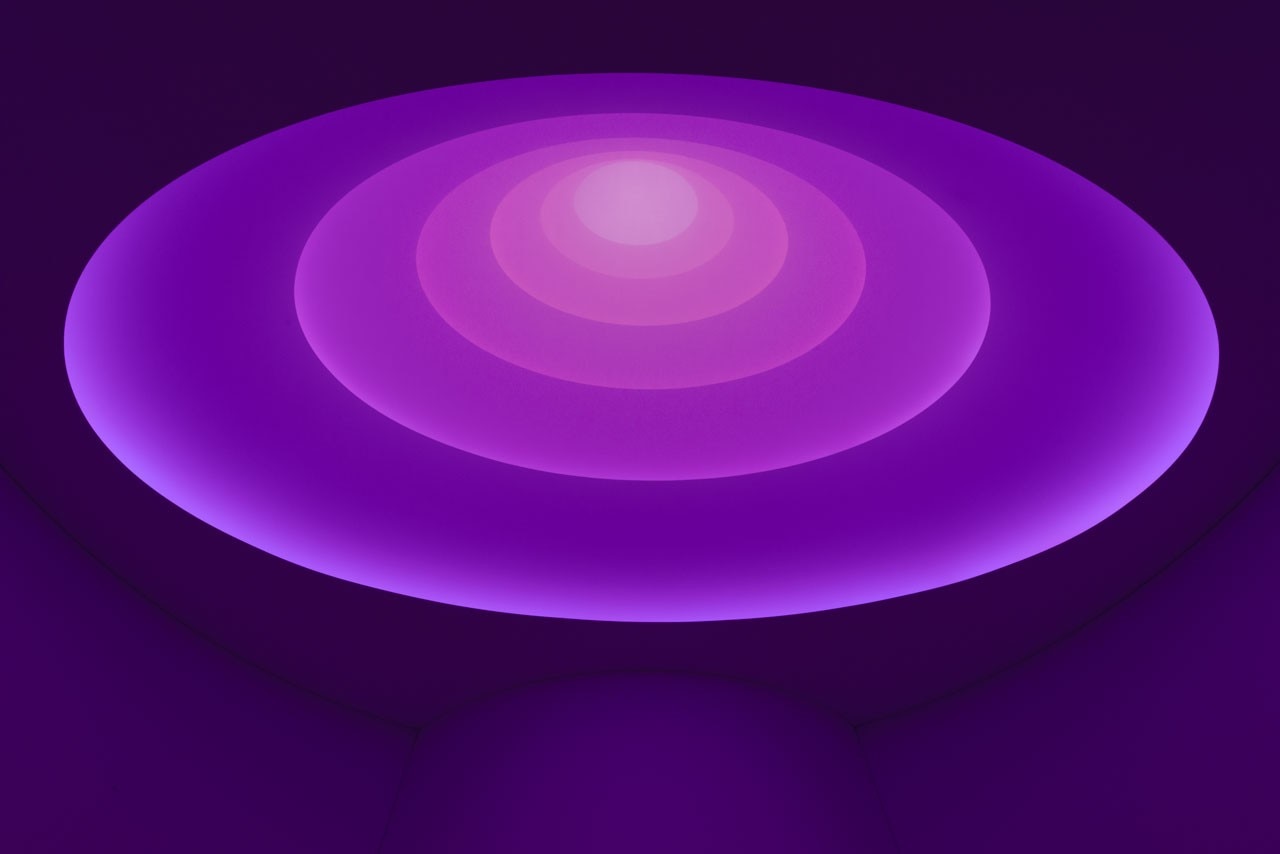 "People sometimes ask me what is my favourite colour", says Turrell at the show's opening, which coincides, not accidentally, with summer solstice, the day with the most light of the year. "Well, they are all out there. You need them all, and they all make white."
Frank Lloyd Wright's Guggenheim building is characterised by white and by curve, a space-age funnel that stands apart from the straight rectangles and bricks of its Upper East Side surroundings. Now, Turrell clouds its interior in colours of the entire spectrum, so that visitors enter a prismatic environment within Wright's pearly shell. This exhibition forms a trio, along with major shows at LACMA and the Museum of Fine Arts, Houston, as America canonises this leading artist of the Light and Space Movement, which originated in California in the 1960s.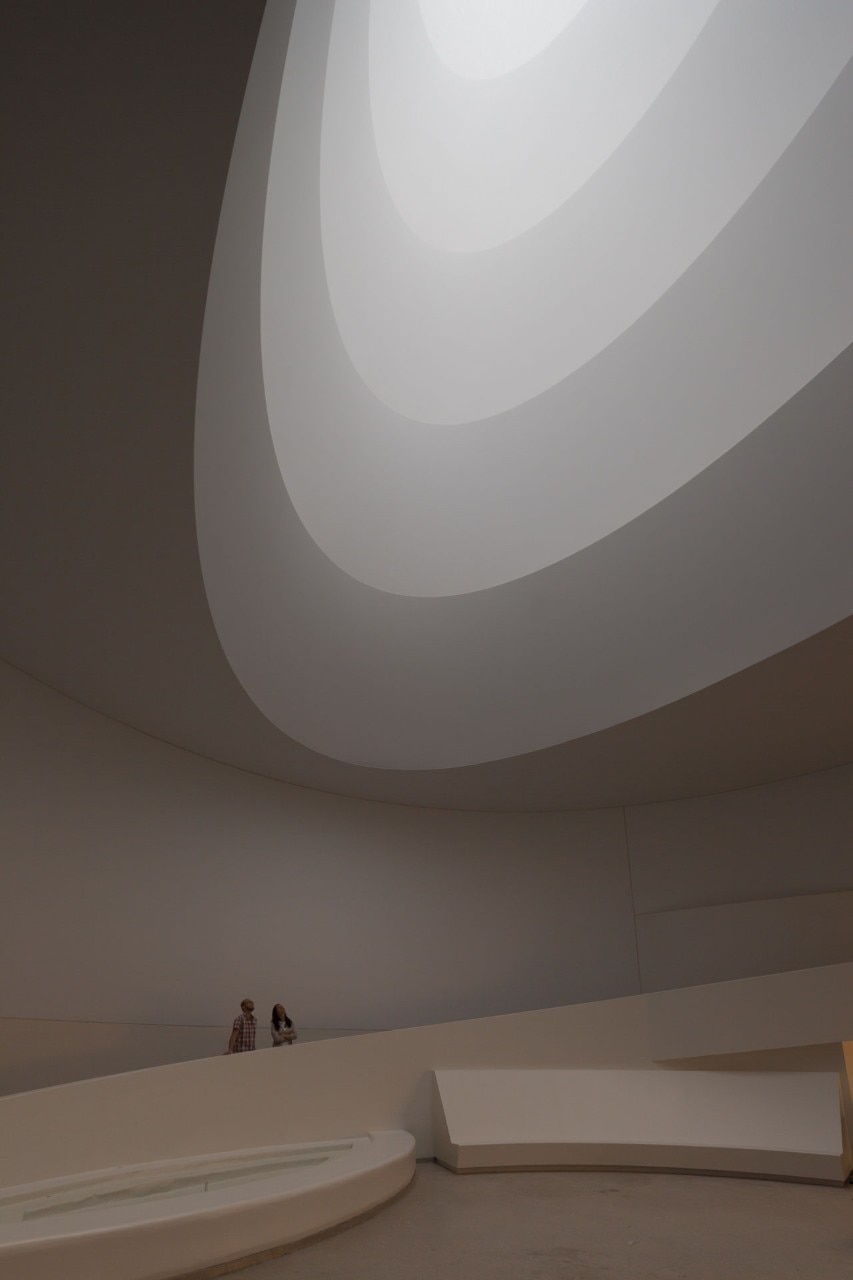 The building's cylindrical shape and domed skylight have long inspired Turrell's Skyspaces – in particular, his seven-month-long search by aeroplane for the now almost complete Roden Crater, in the middle of the Arizona desert. Turrell admits if he could have taken the roof off the Guggenheim, he would have, but as it is, he makes a Skylight Space, named after a sun god of Egyptian mythology. Aten Reign artificially recreates our main star's light-providing power while allowing natural light to be filtered into the scene. The upper aperture connects the luminous cocoon below with the sky beyond, bringing, he hopes, the heavens closer to human level, so they are not "over-there" but here.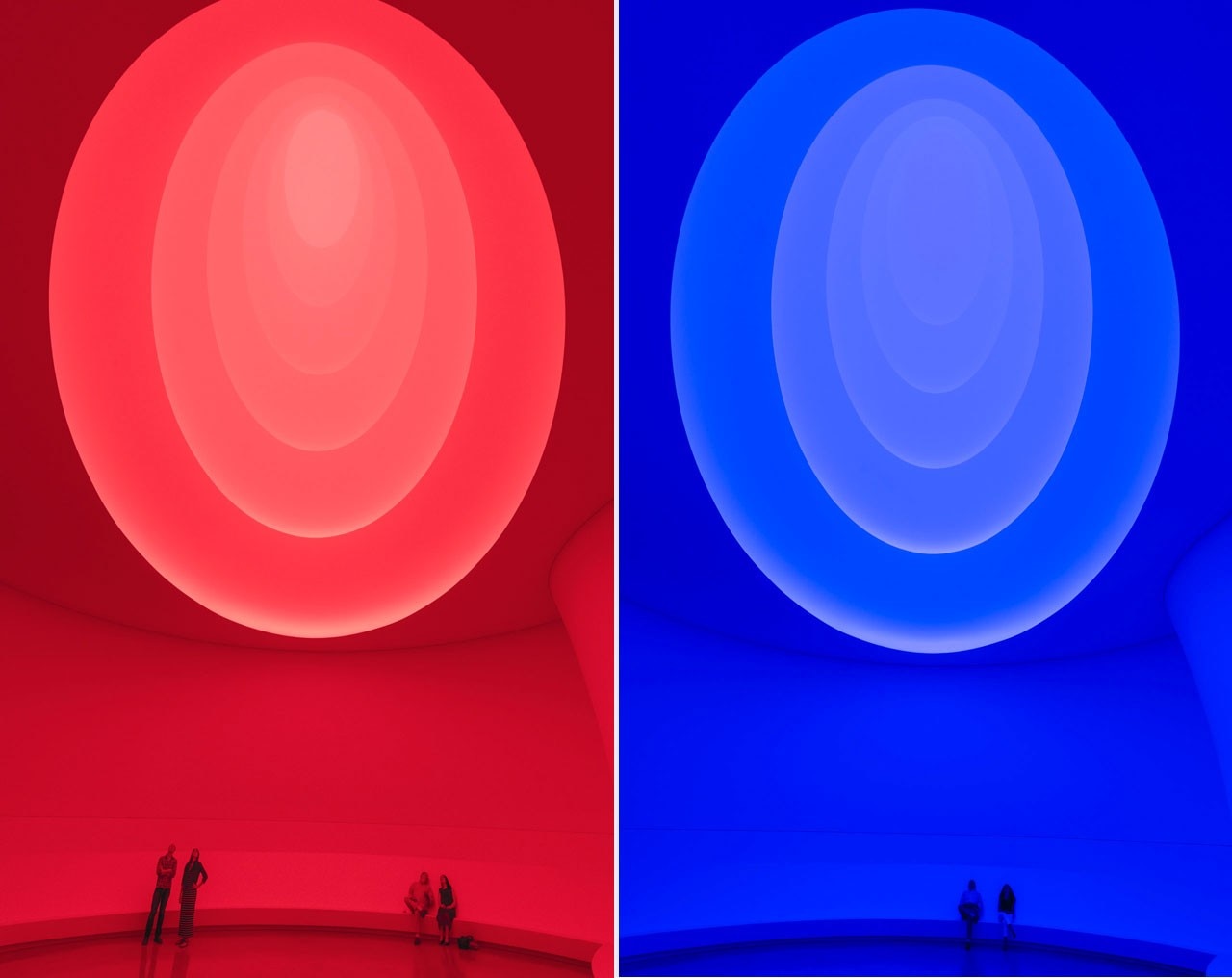 This dialogue between interior and exterior, what is allowed into hospitable shelter and what remains in the wild, is of utmost interest to Turrell. His work seems most at home when exposed to outer elements rather than in the cleanly environs of institutions. Yet his whole vision – which calls for wall paints to be adjusted and new architectural elements imposed, including a purpose-built tunnel which leads visitors into the atrium – demands an exacting level of control. Gradual variations of day and night will alter the effects of viewing; when I visit it is glorious and clear-skied outside, while exterior darkness will enhance the saturation of stronger tones.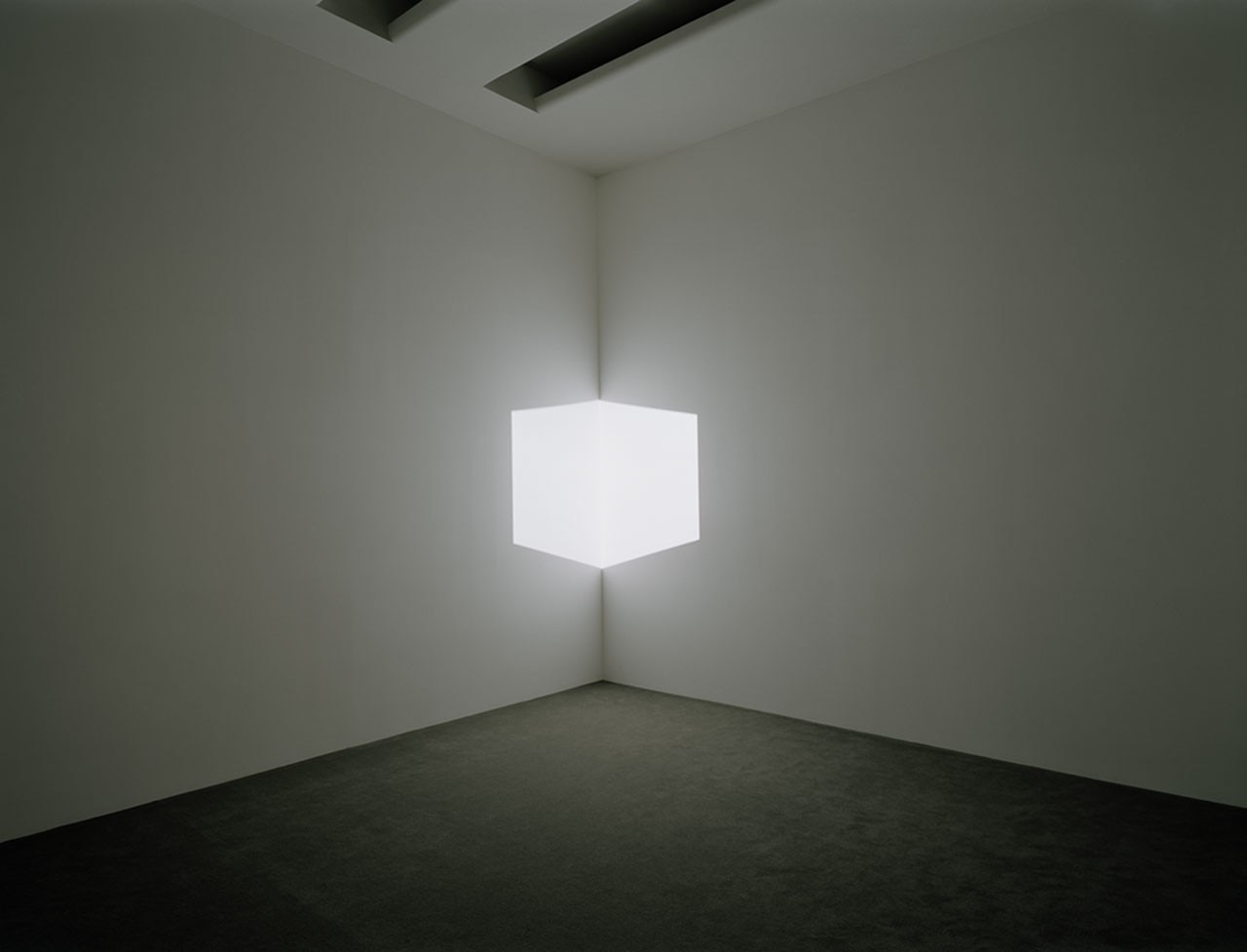 Some shades are so intense as to be purposefully synthetic, though Turrell resists distinguishing between natural and artificial categories, preferring simply "our light" and "the light outside". These are as vibrant as the Shanghai skyline or the druggy CGI Tokyo of Gaspar Noé's Enter the Void. Subtler effects of white, grey and pale yellow emulate the evening gleam of a crisp moon or hazy early morning rays. It is these moments in which light is on the cusp of darkness that are most touching, in line with the artist's own belief that crepuscular environments cause the pupil to open wide until light comes to "touch" the eye.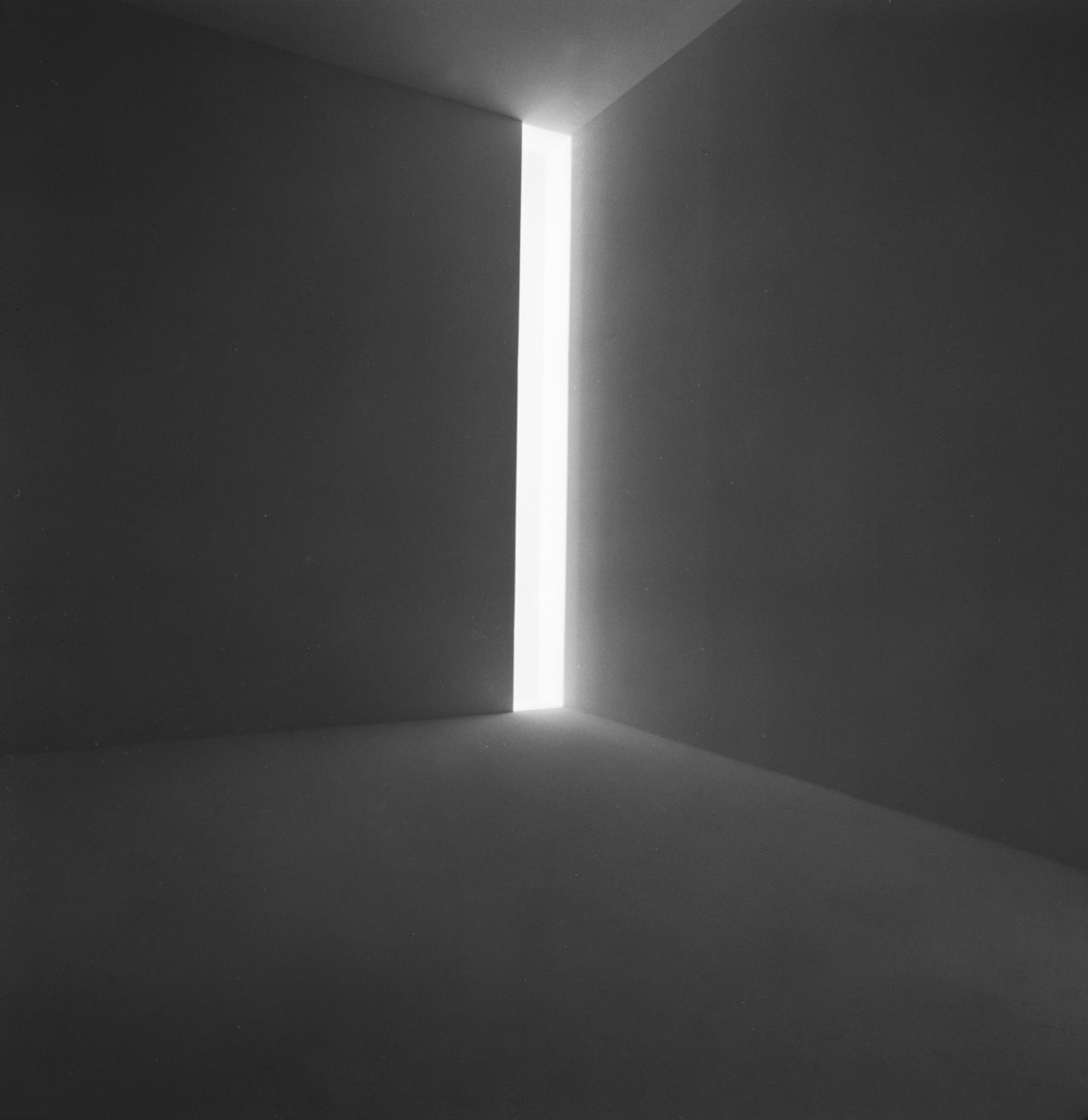 Such haptic blurring is less pronounced here than in other of Turrell's works, such as the handful of earlier pieces displayed on the higher levels of the museum. While the perspective of the rotunda is altered by the blissed-out envelope of Aten Reign, the Guggenheim's winding ramps now enclosed and radically cleared of all other works, the installation's play on the height of the space may have conjured greater effect. As we gaze up from reclining benches around the atrium floor, the gradation of colour creates slow shifts in perception between flat circles and a deep cone. But the visible presence of a fine fabric gauze, stretched to support the installation's technics, poses an interruption of our view above. Turrell's aim for a "suspension of limits" is not quite reached in this sense.
If not as perceptually trippy as some of Turrell's previous work, Aten Reign pushes the possible psychological effects of colour, where yellow is uplifting, blue restful, and red exciting, as Goethe once romantically intuited. The most likely state of mind here is akin to when soaking up sun or spotting a shooting star – an inner warmth, or brief endorphin-filled wonder. The many orange-pinks of the installation's colour-roll recall the sublime sunsets that so entranced Faust (translated by Goethe): "And now that solar goddess falls from sight; But a new urge impels the mind: I'm off to drink her everlasting light, With day before me and the night behind". Again, it is the phases of transition as the sun rises or falls that are the most vital, just as the moment of entrance into Aten Reign may form the most memorable transformation for the visitor.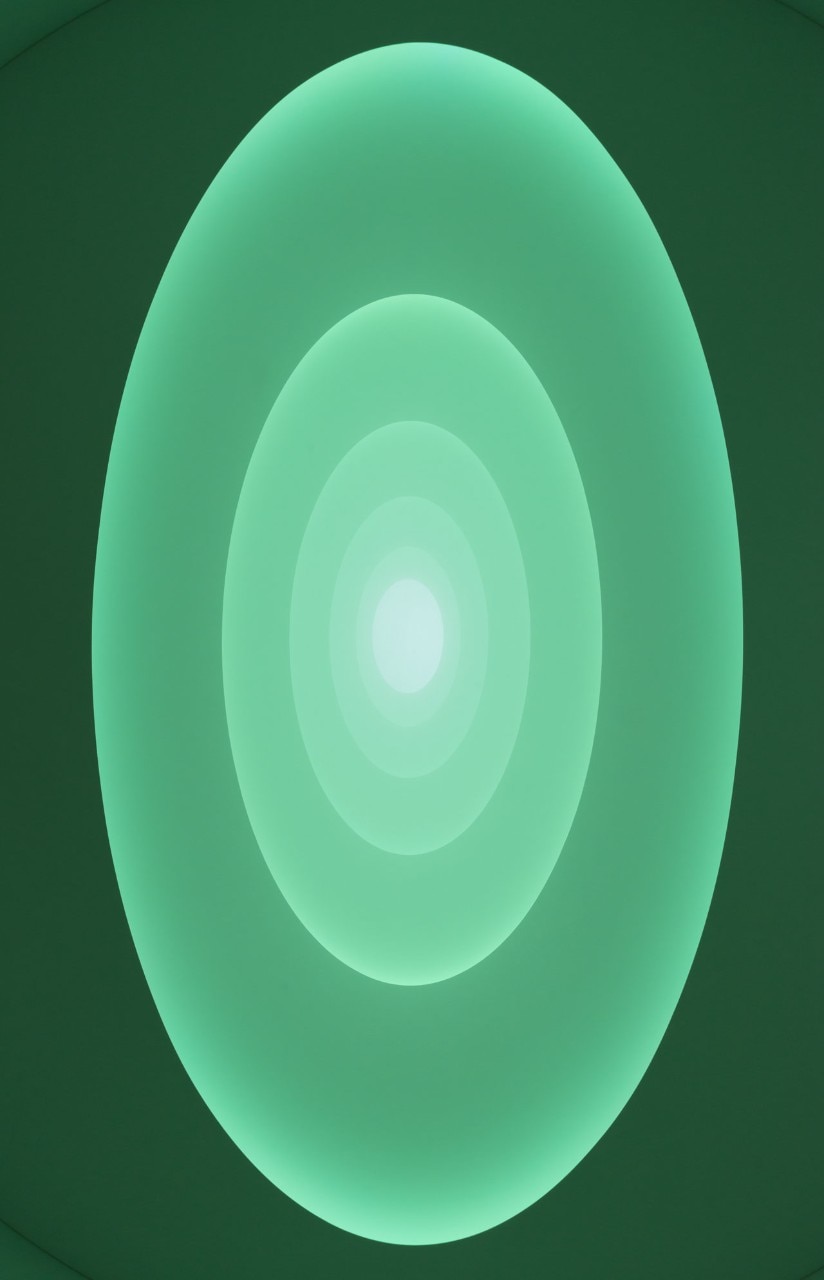 In contrast to these aspiring psychedelics, then, the historic works in the upper galleries are lucidly monochrome. The first, met on the museum's second level, Ronin (1968) presents a vertical corner beam amidst shadow, a bright beckoning plane that is calm to contemplate. This is what Turrell calls a Shallow Space Construction: from afar it appears as a solid strip of light, but up close a break in architectural structure is revealed. Simple tricks of projection on perception continue with Afrum I's seemingly material hovering cube and Prado's radiant rectangle (1967), both examples of Turrell's early experiments with light as physicality – to hold still and distill something that usually passes through.

Iltar (1976) calls the viewer to question just what they are seeing, a mise en abyme of looking for which Turrell's work is renowned. It seems as though darkness, not light, is projected; a black rectangle hanging on a dimly light wall. But as someone instructs: "shine a light onto the dark patch", the spell is broken (spoiler alert): we are gazing into a cut out in the wall, which frames the void of the black behind it. Iltar succeeds in optical, even existential, interrogation; a division of space that not only trips up the senses but makes us confront the ellipses in our vision.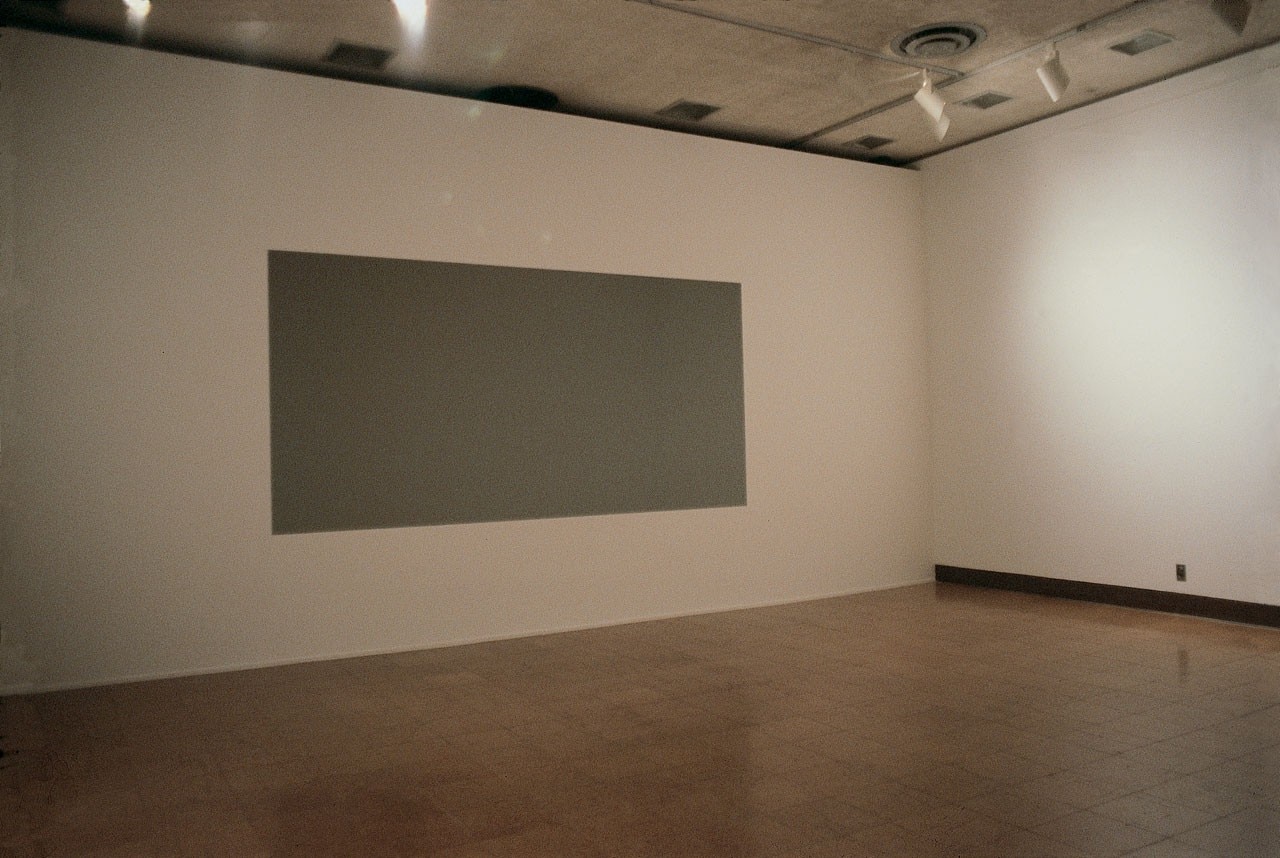 There is now an expectation surrounding Turrell's work that it should both disorient and delight. At the Whitney Museum of Modern Art in 1980, his last large solo exhibition in New York, some were so overcome they fell to the ground. In 2013, the anticipation for otherly vistas may exceed the reality of the show: "I see halos around people's heads", says one woman, wishing to experience art opening as transcendental event. A certain sacralisation of artist and space has occurred, tracing a line from the Quaker meetinghouses of his youth to the so-called "temple of spirit" of the Guggenheim. But Turrell remains the torch-carrying forefather of luminosity as material, and consequently pays specific attention to the spatial parameters of the work. If we have since been over-exposed to light effects in art, it will be a while before you become sensitised to Aten Reign's glow.